Romantic Staycation ideas that couples can enjoy!
These budget-friendly ideas are romantic, fun, and relaxing.
Take a staycation today and enjoy each other.
Do we all love going on vacation? We would all love a lifestyle filled with travel. Everything from warm beaches, mountain cabins, luxury hotels, and even just weekend day trips. Where you can choose to sleep in, try a variety of new culinary treats, have a day when you do nothing at all, or be on the go all day long. Sounds like a dream, right?
With these Romantic staycation ideas, you can achieve that same feel at home.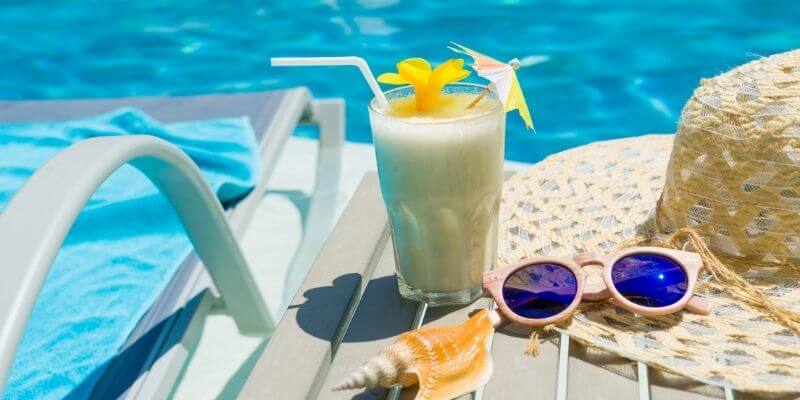 We all enjoy and need vacations, a break from the normal. There will be those times, for one reason or another, we need a break but can't take a traditional vacation. Money might be tight; you both can't get away at the same time or for several other reasons. During those times, an at-home romantic staycation might give you that budget-friendly break you need while still feeling indulgent.
What is a staycation?
The dictionary meaning of a staycation is ~ a vacation spent at home and involving day trips to local attractions". It's a way to get away without going anywhere and using a smaller budget.
You can still have a lot of fun together on a staycation. It's a chance to discover what is in your own hometown or backyard. If you are looking to get away from the office and the normal routine and spend some quality time together or as a family, a staycation might be just what you need.
Benefits of a Romantic At-Home Staycation
A staycation is less stressful.
You don't need to spend hours online coordinating flights, car rentals, and tickets.
You don't need to pull out your packing list and luggage.
No fighting the crowds or traffic
No rushing to get to the airport on time and standing in line to go through security.
A staycation also won't break the bank or the budget.
The best and most important part is you are together
You still need to budget!
Although an at-home staycation can be budget-friendly, you still want to make a budget. Know what you can spend without hurting the family budget. If you plan on eating out, this will cost more than eating at home. This is an opportunity to discover your city and be creative—a chance to have a well deserved weekend without breaking the bank.
How do you take a romantic staycation?
First, treat it like a vacation. Stick to your budget.
This is your vacation. You may be at home, but that does not mean that you are on call for your employer.
Please leave all of your work at the office and turn off their calls.
Ladies, put away that honey-do list. This is his vacation as much as yours.
Leave all those everyday chores for when your staycation is over.
Focus on each other!
Budget-Friendly Romantic Staycation Ideas for Couples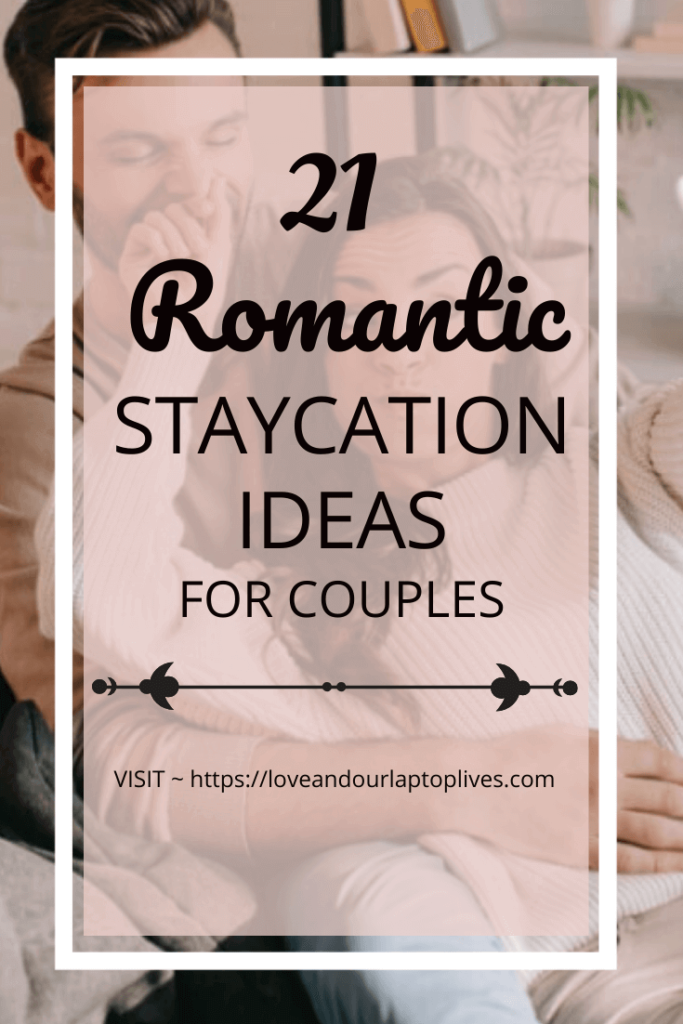 1. Sleep In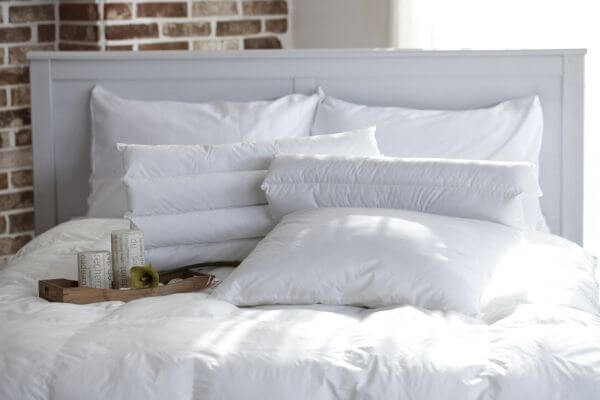 Start your staycation by sleeping in. Make it special by getting new sheets and easily make the bedroom look as if you are stepping into a new room.
This may be easier said than done. We become creatures of habit. Even though we try to sleep-in, many times, we are still up at the same time.
Gary seems to be up long before me because he is accustomed to getting up at an unheard-of time of the morning. If he slept as long as I, he would be much happier without his coffee.
If you get a chance to sleep in, it can be a great part of a staycation. Plus, being able to get in some extra snuggles and leisurely wake up together can be a bonus.
2. Take a Drive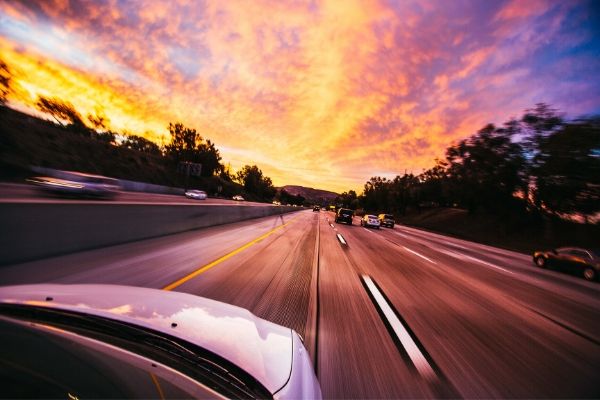 My dad used to call them Sunday drives. We never really went anywhere, yet it seemed like we drove around forever. There was no real purpose for the drive other than to get out and drive around.
We recently took a drive like this, and Gary pointed out to me many of his childhood places. It was so much fun reliving it with him.
3. Go on a picnic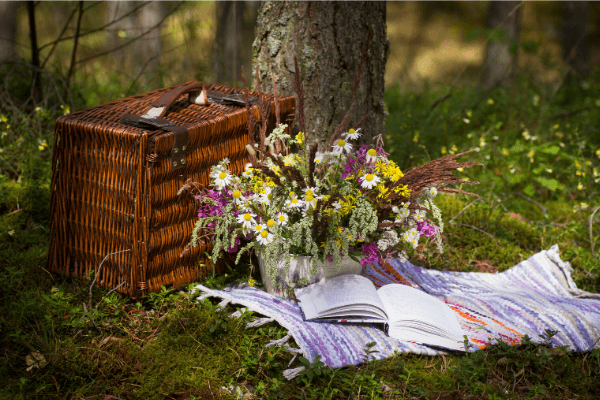 Add a little romance with a picnic in the park?
Gather some supplies and head to an area park.
Don't forget to bring:
A blanket
Some tasty treats – Get a little creative, maybe even some of your deli favorites, or create a charcuterie board to take on your picnic.
A chilled bottle of wine or sparkling water if your local park doesn't allow wine.
For inspiration on charcuterie boards, check out our post on How to create your own charcuterie board.
4. Visit a local museum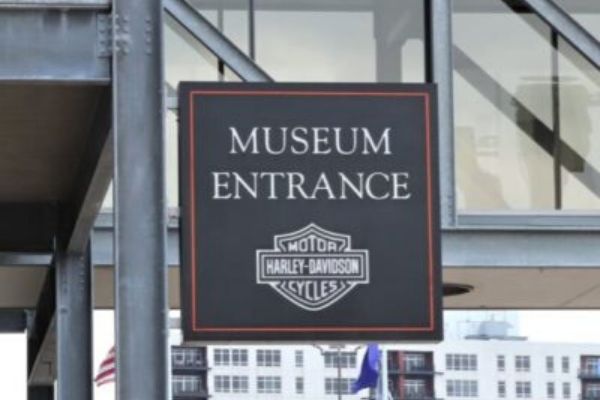 When was the last time you visited a museum?
Find out what museums are in your area and visit them. We discovered there were several not far from us. This visit to the Harley Davidson Museum made for a fascinating afternoon.
5. Make a meal together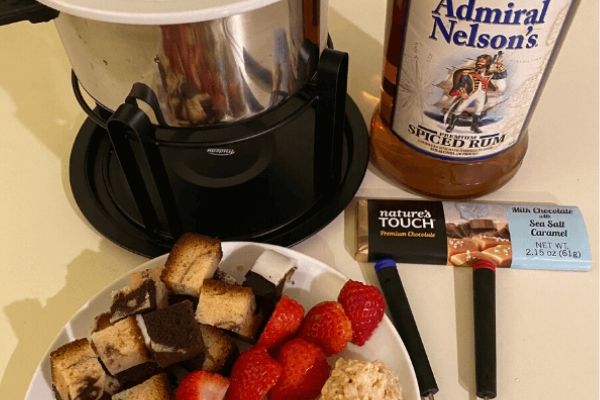 Plan and prepare a romantic meal together. Try something different in the kitchen. An elaborate home-cooked meal probably isn't cheaper than a restaurant dinner for two if it involves multiple courses, But it's sure to be more memorable. One chopping and one stirring, and it's sure to get hot in the kitchen.
Gary and I recently tried our hand at a fondue date night. It was something new for us, and we loved it.
6. Take a winery or brewery tour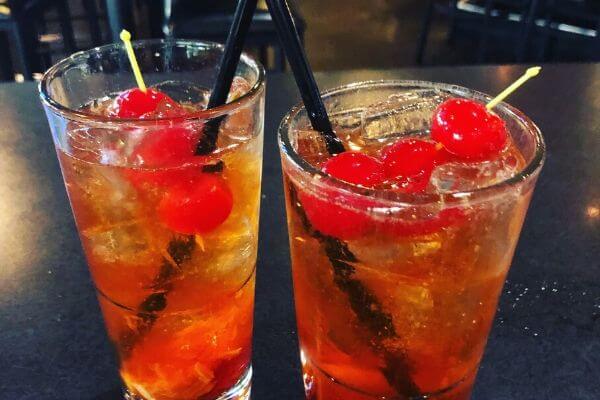 Check to see if there are any wineries or breweries near you—plan a day trip to visit one or several.
See the wine or beer-making process.
Ask questions
Take pictures
At the end of the tour, enjoy the samples.
We have several wineries near us. Each one has their own story about how they started. Many times the winemaking process is different between wineries also. Very interesting. Our favorite winery is Door County Peninsula Winery.
Check out our ~
Magical and Romantic Christmas Date Ideas for Couples
7. Explore your city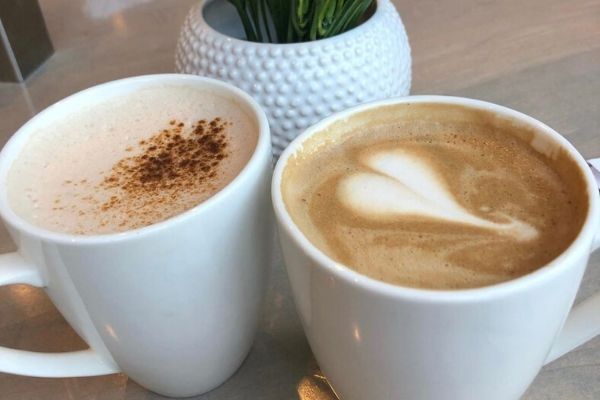 Go explore your home town.
Visit that new coffee shop you've meant to try out.
Visit historic sites or tourist spots you've never been to
Visit local dessert spots — a bakery, cupcake place, or chocolatier. We discovered a fun wine and chocolate pairing establishment.
Use this opportunity to take in the sights and sounds of your city!
8. Have a movie night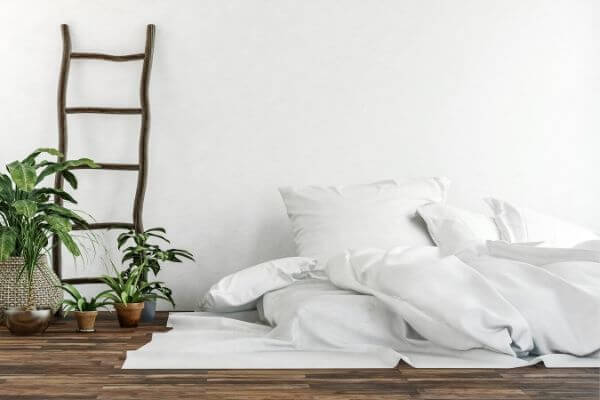 Fill your living room floor with quilts and as many pillows as you can find.
Cuddle up together and have a romantic movie night.
Check out Netflix, Hulu, or Amazon Prime, then together pick out some movies you have wanted to see.
Buy some popcorn, chips, and candy, and you have all the makings for a great movie night.
9. Take a walk together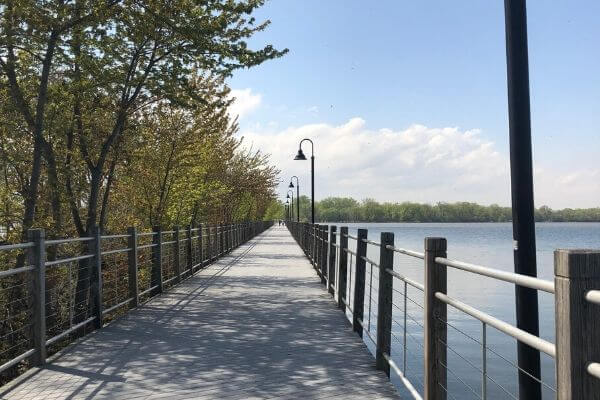 Put on your most comfortable shoes and walk around your neighborhood together. Hold hands and have some great conversation along the way.
For more staycation ideas, check out ~
Unforgettable Romantic Winter Staycation Ideas for Couples
10. Game night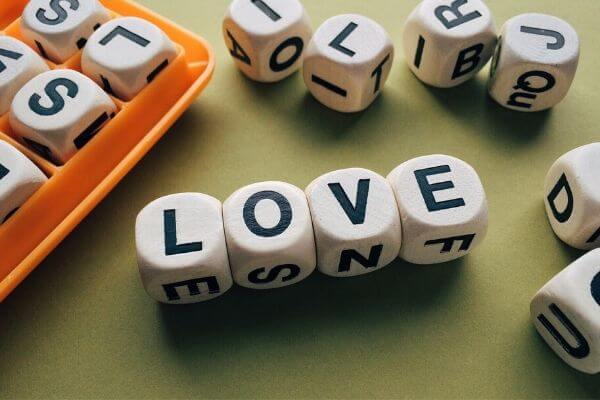 Have a good old-fashioned game night—dust off Scrabble, Monopoly, Uno, Yahtzee, or Parcheesi. There are so many games that never go out of style. You probably have a few just sitting in the closet.
Invite some friends or family over and make a real game night of it. Go shopping and find a new game to learn together.
11. Take a nap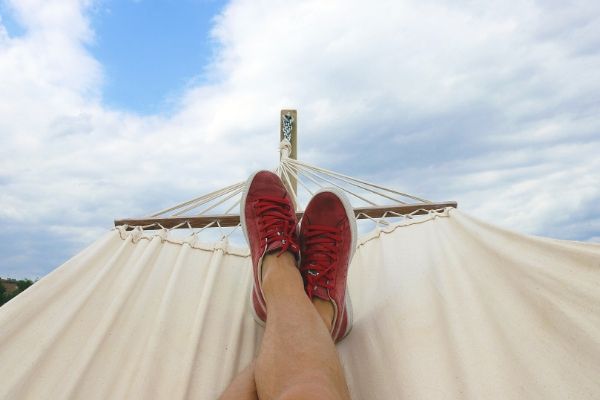 Use your staycation to catch up on a little relaxation. How many times do you get the chance to close your eyes and catch some z's in the middle of the day? Set up a hammock, take a nap outside under the trees, or cuddle on the couch together!
Maybe even try a hammock for two.
12. Have fun in your own backyard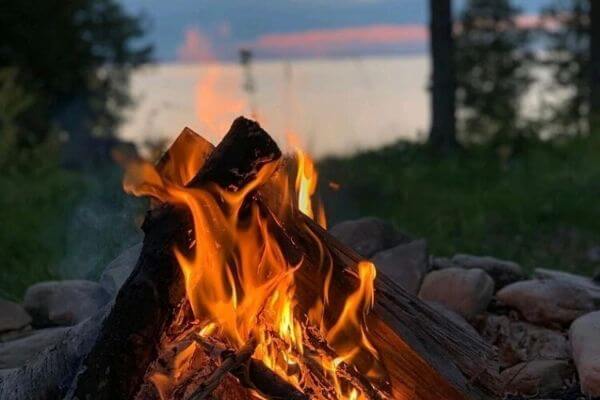 Create some memories right in your own backyard.
13. Drive-in Movie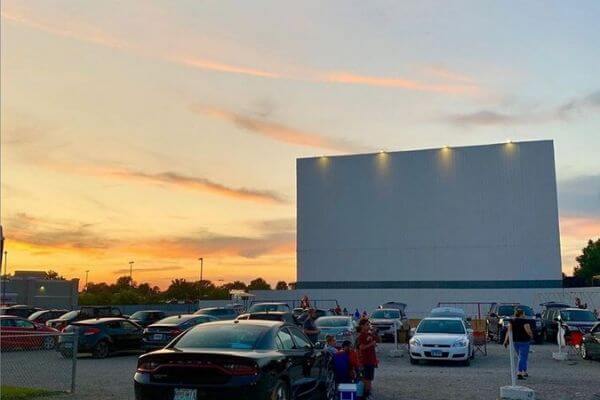 Talk about a trip down nostalgia lane. Remember the fun? If you're close enough to a drive-in theatre, this would be a great date. Pack some snacks in the car, maybe a blanket and pillow, or even a couple of lawn chairs, and just before dusk, head to the Drive-in theater.
In Gary's glory days, a bunch of friends would pack into the car. You drive through the gate, find a speaker, hang it on the car window, turn it up, pull out the snacks, and watch the movie. Oh, what fun those days were. And it can be again!
14. Visit a local restaurant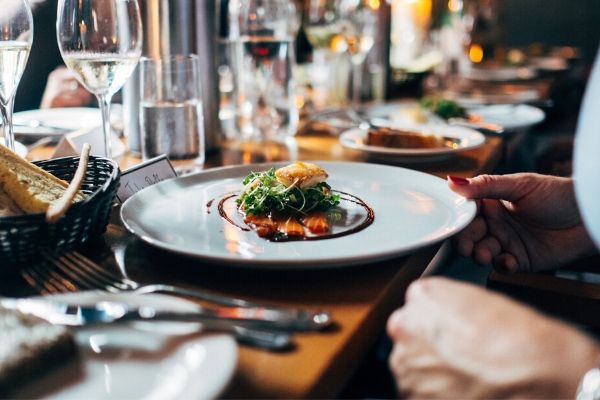 Check out the local restaurants that you may have never visited.
For some of us, a restaurant meal is not in our budget or kept for special occasions. Splurging on a fancy dinner can also be a very romantic experience. Get dressed up for each other and treat it as a date.
Why not let someone else do the cooking on your staycation? Make a reservation and dress for an evening out. You might discover a new local favorite.
15. Take an art class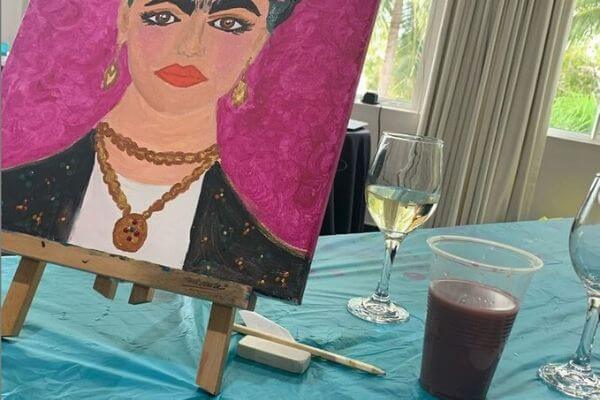 Art and wine nights seem to be everywhere, and even not artsy people are giving it a try. How about making a date of it and take the class together. It can be so much fun to see each other's creative side come out.
This is something that we have talked about trying but still haven't. I think Gary is worried I will be a little more artistically talented than he is.
16. Rent a convertible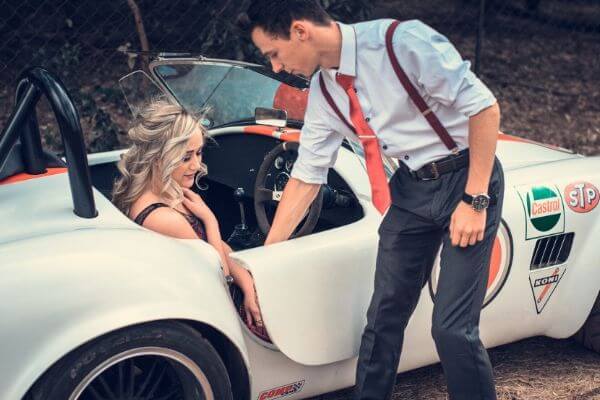 Is there that car that you have longed to drive? Check your local rental place on Skyscanner and see if it's available to rent for the day.
Rent a convertible, vintage, or luxury car for the day and drive where ever your hearts lead you.
17. Go Shopping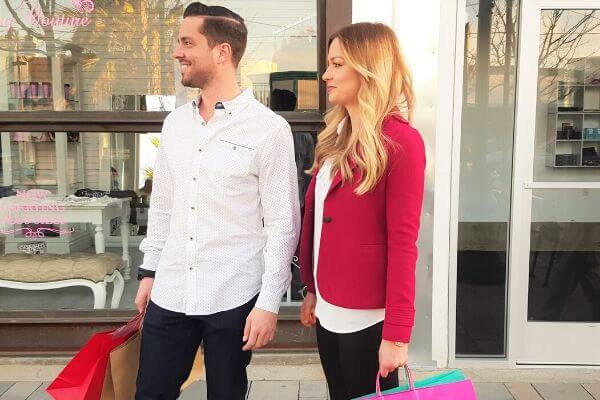 Spend the day going shopping together. Help each other pick out a new look. Take time to model several options for your "other," and then let them pick out their favorite. Then you do the same.
You could also go to the home improvement store and go through the kitchen and bathroom displays and dream. Find out what each other likes. Who knows, you may soon be getting a new kitchen re-do.
18. Pamper yourselves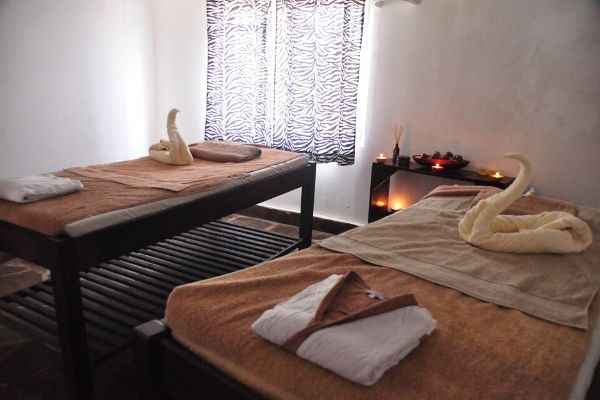 Treat each other to a day at the spa. Relax first by enjoying some champagne together. Then prepare for your couple's massage and maybe even pedicures. It is so romantic to be lying on massage tables side by side, creating memories together.
Yes, Gary does get pedicures with me. We have even had at-home spa days, giving each other massages, manicures, and pedicures.
19. Try something new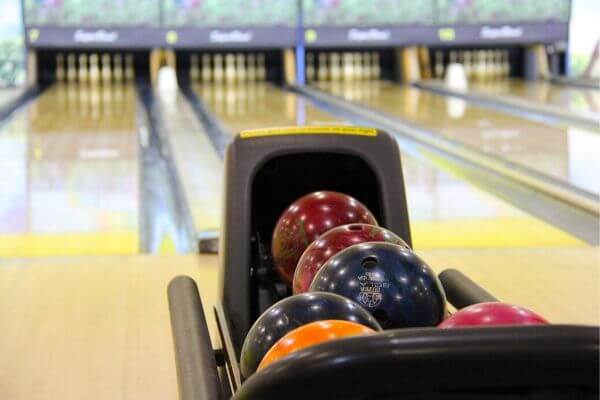 Find something that you both have never done before and learn it together. Bowling, dancing, kayaking, or paintball, just something new for you both. Check out our blog about Kayaking, this is one thing Gary, and I are learning together.
Maybe you have a talent that you can teach your significant other. Picture your husband standing behind you, holding your hands as he teaches you how to swing that golf club.
20. Attend a local show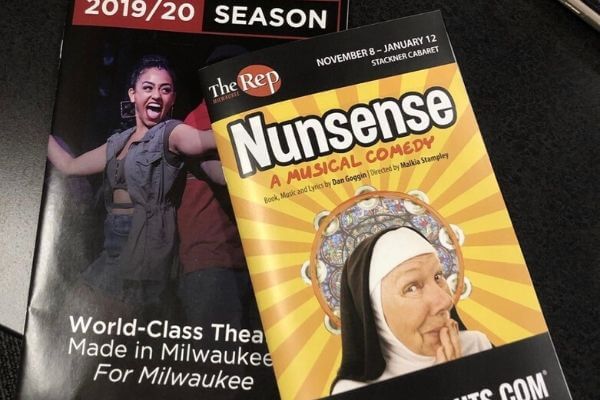 Check to see if there is a local high school or community theater putting on a show and attend it together, showing support for your local thespians.
While in Milwaukee, we attended a theater production put on by The Milwaukee Rep. We had so much fun! We were on the edge of our seats laughing all night long—dinner before the show and a romantic walk with nightcaps after. Check out our amazing weekend in Milwaukee HERE.
21. Be spontaneous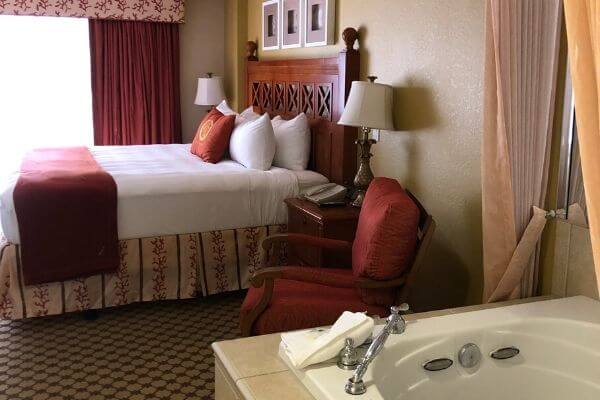 Pack a quick overnight bag or maybe even skip the bag and for one night, check into that 5-star hotel located right near home. The one with the plush robes in the rooms, you know, the one you have always wondered about.
If you are looking for extra romantic date night ideas, head over to our blog featuring '35 of our favorite At Home Date Night Ideas that are Fun and Romantic'.
Romantic Staycation Ideas for Couples
These are just a few romantic staycation ideas to get your gears turning. The focus really is not on what you are doing. It's that you are doing it together. Taking that break from everyday life and enjoying each other and something new can be a vacation in itself.
No matter which of these budget-friendly staycation ideas for couples makes it onto your must-do list, it's a great way to escape. By giving yourself a romantic staycation, you'll return to work refreshed and relaxed.
You may have some additional ideas. Sit down together and come up with your own list of things you can enjoy together. And start planning your own staycation today!
Please share your staycation ideas with our readers and us by commenting below.