Travel Resources and Tools we Recommend that Everyone Needs
Are you looking for travel resources and recommendations? This is the place to look. Here we recommend the sites we have used while planning our travels, that have served us well, the items that we wouldn't think about traveling without and many of the tools we use for travel blogging.
You can click on any of the links and it will take you directly to the sites. This page contains affiliate links. This means if you click a link and make a purchase through that link, we may receive a small commission as no extra cost to you. See our disclosure and privacy policy. If you have any questions, feel free to reach us at [email protected]
Plan a Trip Like An Expert
Flights
When planning your vacation and looking to book the best or cheapest flights, make sure to do your research. One of the tools we make sure to use when checking flights is Skyscanner. All airlines show up Skyscanner. My favorite thing about Skyscanner is that it has "everywhere" as a destination option. Perfect when you want to see where you can fly for cheap! We also like to check Tripadvisor.
Rental Cars
For car rentals, we like to use either Car Rental 8 and Skyscanner Car Rental. Both sites help us find cars easily without having to check numerous sites.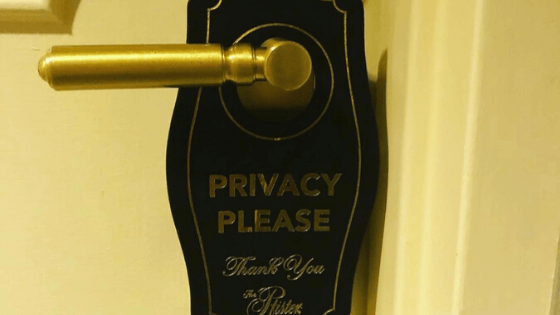 Travel Accommodations
If you are looking to book accommodations, start with Tripadvisor you can read reviews and see photos from other travelers and see where you could be staying. We have also use Booking.com and Hotel.com to book hotels with great success.
Vacation Packages
When it comes to booking vacation packages two favorites of ours are Apple Vacation and BookVIP, they offer huge resort savings.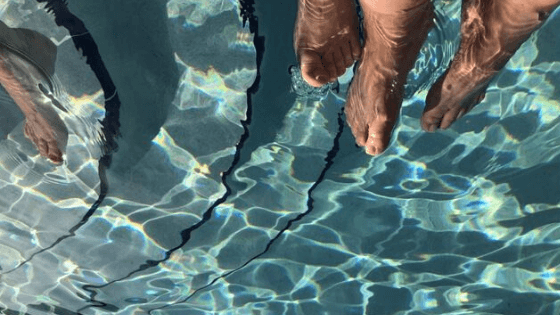 Travel Activities
If you are looking to find activities and read reviews, try Tripadvisor Attractions. To buy tickets to events or tours while on vacation, skip the line and use Get Your Guide. These websites offer several options for activities.
Cruise Travel
If you are looking to book a cruise, we always start with Cruise Direct.
Travel insurance
We never book a vacation without travel insurance. We purchase our insurance through Travel Guard. The travel insurance protects us from, illness, injury, theft, cancelation and more. This is a must!
Pack like an Expert
After years of traveling, first as a family and now as a couple, there are many items which we have discovered are a game-changer for traveling. All of these items, we personally use and come highly recommended by us.
Luggage
We prefer to use hard side luggage. The soft-side and hard-side both have different advantages. The soft-side is more giving, which is great if you are just packing clothes and need the extra give. We are usually traveling with tech gear for filming and prefer the extra protection of the hard-side luggage. Think about the color when purchasing luggage. You want to be able to easily spot your luggage coming off the conveyor belt.
I fell in love when I saw this anti-theft backpack. I feel so secure using this backpack. The zipper compartment on this backpack is not accessible when the backpack is on. The large holds a 13-inch laptop. It is the perfect carry on for both men and women.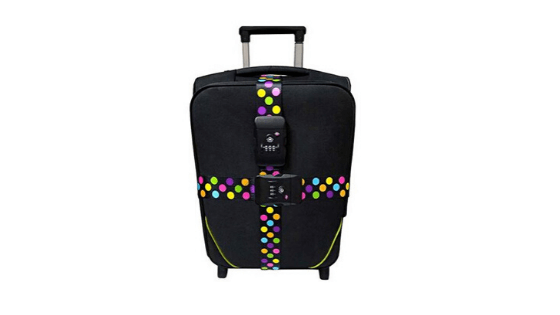 Luggage Straps, not only give added security at the airport, keeping your suitcase from accidentally coming open, but it also helps you recognize your luggage easier.
Packing
Packing Cubes maximize space, reduce wrinkles and make packing and unpacking easier. They will change the way you think about packing.
For packing all of those little things, earrings, rings meds, earbuds, etc., we love the go-tubbs. These also work great for small amounts of lotion because they don't leak, and they are food safe.
For all of our shampoo, conditioner, lotion or body wash we use nothing but go-toobs. They are made of silicone keeping them from leaking. Larger opening allows for easier filling and cleaning. Exclusive LoopLock keeps the cap from accidentally opening TSA approved for carry-on
Pack all of your toiletries in a hanging travel toiletry bag, it keeps everything in one place and when you get to the hotel it easily hangs on the towel bar keeps the small counter space from getting cluttered.
If you plan on doing a lot of traveling a digital luggage scale is a great addition to all of your travel gadgets. It has kept us from repacking at the airport a couple of times.
I dislike using a hotel iron. Clothes get wrinkled no matter how well we pack, and I hate wrinkles. So we travel with a portable garment steamer.
There is nothing worse than putting dirty things in with your clean clothes. We always use travel shoe bags and laundry bags.
Travel Blogging Tools We Use
Web Hosting
Blue Host
Bluehost has been providing web hosting affordable web hosting solutions to new bloggers and web owners for years. It hosts millions of websites and is a well-established web hosting company.
Also, it has been on the WordPress recommended list of hosting providers for over 10 years which is a huge achievement.
With every Bluehost hosting plan, you get a free domain name for a year and a free SSL certificate. The hosting plans offered one of the least expensive, but provide value for money.
Bluehost provides great speed, 99.99% uptime, and 24/7 support even in the lower tier plans. I personally use Bluehost and highly recommend using it.
WordPress Caching
WP Rocket
Site speed is one of the factors that heavily contribute to the user experience and for improving it you need a caching plugin.

Our site was a mess, I hadn't known anything about site speed, or the fact we could improve it. I'm glad we found WP Rocket. With over 140k users and rated 4.9 out of 5, WP Rocket is one of the best caching plugins in the market. Our site speed had drastically improved with WP Rocket.
This plugin is very easy to use and the dashboard is beginner-friendly. Even if you are a non-technical, you will be able to easily configure the settings whereas free plugins are pretty confusing when it comes to configuring.
Also, WP Rocket takes care of a lot of other optimizations to improve the performance of your website.
With WP Rocket you get features such as
Page Caching
Cache Preloading
Sitemap Preloading
GZIP Compression
Browser Caching
Database Optimization
Google Font Optimization
Lazy Load
Minification/Concatenation
and much more

Fiverr
Have you ever heard of Fiverr? If you haven't, you need to check it out. You can register for a free account to see everything they offer, but here are the basics. People from all over the world list small jobs that they will complete for $5. Some examples of the types of services you can buy on Fiverr include logo design, video editing, voiceovers, proofreading, translation, t-shirt design, business card design, WordPress help, and much much more. As a blogger, I find myself needing all sorts of random things done, and many times it is much easier (and cheaper) to hire someone for a small job, then taking the time to learn how to do it myself.
Editing
Grammarly
While I'm writing any piece of content, 2 things that I constantly think about are, correct spelling and perfect grammar. You don't have to be a perfect writer if you have Grammarly.
Grammarly alerts us when we make a spelling or grammar mistake, it will instantly suggest a change.
Grammarly is an application and a browser extension that will not only help you with communicating effectively but also helps you with checking plagiarism on various platforms such as Facebook, Twitter, WordPress, Microsoft Word and more
Grammarly offers both free and premium plans and in the beginning, just go with the free plan and later on if required, upgrade to a premium plan.
Email Marketing
MailerLite
If you are a blogger or an online business owner, I'm sure you know how important is email marketing for your business.
MailerLite is an email marketing tool that will help you with this. If you are new to the online world and are looking for affordable and easy to use solution, Mailerlite is the tool for you.
With Mailerlite you get features such as
Drag and Drop Builder
Newsletter templates
Create landing pages, embedded forms, and popups
Subscriber management
Segmentation
Tagging
Personalization
Email automation
A/B split testing
Auto resend
RSS Campaign
and much more
The interface is very easy to use and you can set up your first campaign in no time. When it comes to pricing, it is free up to 1000 subscribers and 12000 emails/ month.
Affiliate Network
Share A Sale
One of the best ways to make money online is affiliate marketing. If you don't know about affiliate marketing, let me tell you briefly about it.

Affiliate marketing is the process by which you can make commissions by selling/ promoting third party products or services online.
Share-A-Sale is a popular affiliate marketplace where you can find products that you can recommend and sell on your website.
Share-a-Sale has been in the business for over 19 years and has a reputation for being fair and honest. It has 3900+ affiliate programs in 40 different categories that is why there are high chances for you to find the right products to promote.
When it comes to joining costs, anyone can join Share-a-Sale for free and there are no requirements. If you haven't created an account yet. What are you waiting for?