Fun Things To Do When Visiting Anna Maria Island, Florida For Couples

"Anna Maria Island is a hidden gem on Florida's Gulf Coast. Waiting for visitors on Anna Maria Island is old Florida charm, breathtaking sunsets, and beautiful white sandy beaches."
Anna Maria Island ~ Romantic Florida Fun Awaits You
We have all heard of Orlando, Miami, Daytona Beach and have maybe even visited some of these fantastic beach communities in Florida. We have been lucky enough to have enjoyed visiting them.
There are so many other fabulous places in Florida to discover. Anna Maria Island is one of them. It is a hidden gem on the Gulf Coast of Florida. It is that one place that, once you have visited, continues to draw you back time and time again.
Anna Maria Island is a barrier island on Florida's gulf coast, just south of Tampa. This 7-mile-long island has the laid-back feel and charm of island life. The highest posted speed limit is 35 mph.
A free trolley takes beach lovers to their desired location. The trolley runs from one end of Anna Maria Island to the other, making stops every 2-4 blocks. The most requested stops are Anna Maria Islands beaches or shopping.
Bicycles, walking, and golf carts seem to be the favored modes of transportation when exploring the island. Several places on the island offer rentals for these and many of the other items you will need.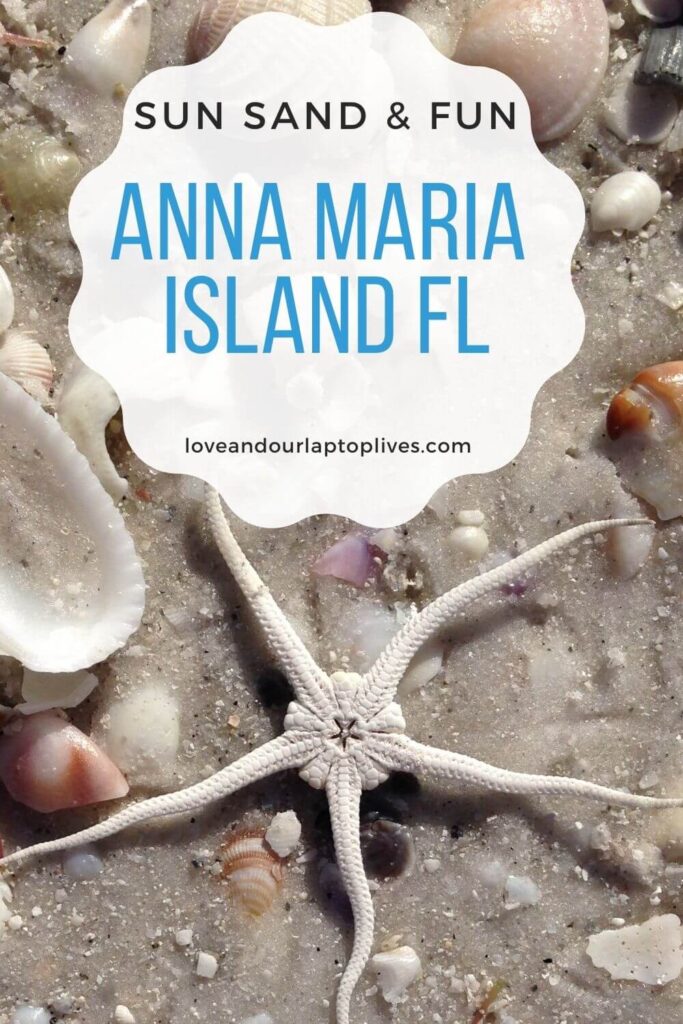 This post may contain affiliate or sponsored links. If you click on a link and make a purchase, I may receive a small commission (at no additional cost to you). Please see my full disclosure policy for details.
What is Anna Maria Island best known for?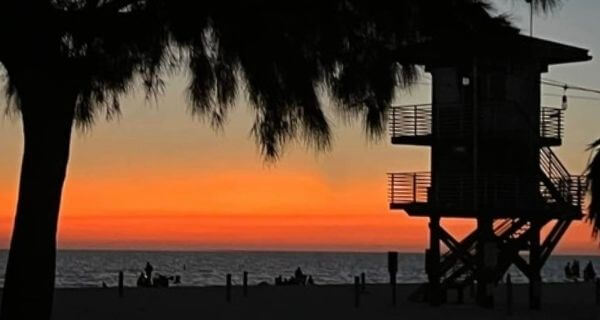 Anna Maria Island is known for its white sandy beaches, crystal blue water, sunsets that take your breath away, friendly locals, mouthwatering seafood, and peaceful waterfront dining.
Anna Maria Island is a tropical vacation without even leaving the States.
Signs on store doors that say, "We welcome ice cream cones, bare feet, and swimming attire after all ….. This is Anna Maria Island" let you know you have arrived and life is about relaxing.
Crossing the draw bridge onto Anna Maria Island is your signal that life is about to change. You are greeted by beautiful water on both sides of you, with just a glimpse of old Florida's charming buildings ahead.
Just driving across the bridge, your breathing slows, and you can almost feel your blood pressure drop. Even the welcome to Anna Maria Island is darn right irresistible.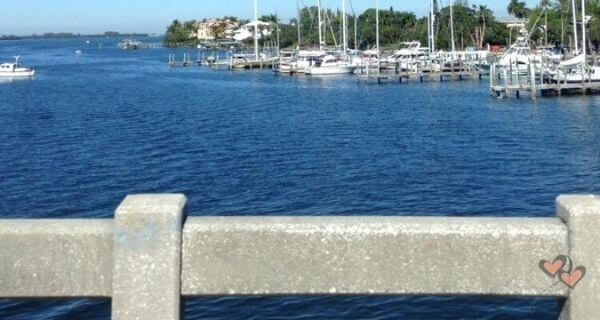 With a welcome like this, wait till you see the things to do on Anna Maria Island and experience its vintage charm.
The History of Anna Maria Island
Anna Maria Island was first settled at the beginning of the twentieth century by Tampa Mayor Madison Post, who named the island after his sister-in-law Anna and his wife, Maria. Before 1921, the only main inhabitants of the island were temporary fishermen and nautical types.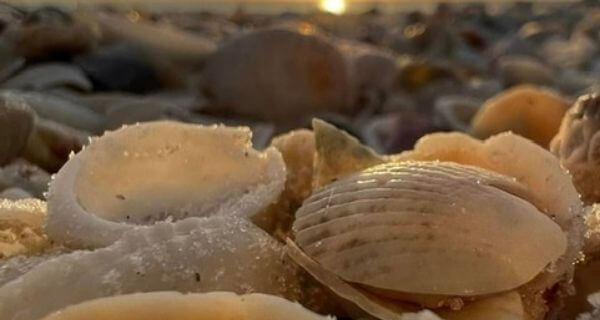 The first permanent resident of Anna Maria Island was George Emerson Bean. Until 1921 the island was only accessible by boat. At that time, the first bridge connecting the fishing village of Cortez with Bradenton Beach was built.
Soon after the bridge was built, actor Paul Gilmore purchased 40 island acres with the intent of creating a film colony. The only movie filmed on the island was "The Isle of Destiny." The movie itself was unsuccessful.
Today three small cities, Anna Maria, Holmes Beach, and Bradenton Beach, make up Anna Maria Island.
Anna Maria Island Beaches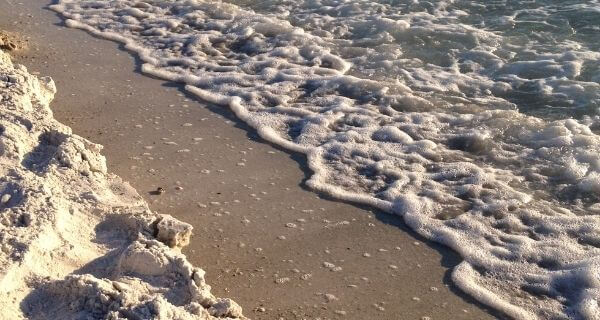 The beaches on Anna Maria Island are breathtaking. The island is home to several beaches, all with two things in common, white sand and emerald blue water. Yet each of the beaches has its own characteristics and is very different depending on where they are located on this small island.
The following beaches are some of our favorites and ones that we love visiting repeatedly. Who am I trying to kid? They are all my favorites.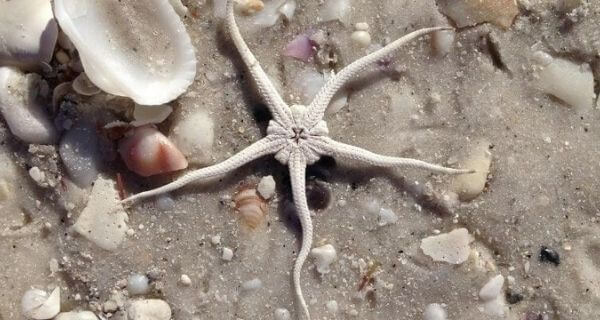 Cortez Beach has a southern beach feel. You cross small wooden footbridges to get from the parking to the beach. The breathtaking Cortez Beach is hidden by tall grass. Keep your eyes open. This is an excellent beach for finding shells.
Coquina Beach is for strolling. You'll enjoy discovering local shells, including the tiger's paw and tiny coquinas, which look like little butterflies on the beach. Keep your eyes peeled. You may even find a shark's tooth, sand-dollar, or a starfish.
Bradenton Beach is the center of all the action. After crossing the bridge, you enter Bradenton Beach. You will find plenty of unique shopping opportunities, bars, and restaurants within this general area.
Holmes Beach has clean sand and tons of shells. The water is always gorgeous here. Holmes Beach is highly accessible, quiet, low-key, and peaceful. This beach has an outside shower to get the sand off your feet before getting back on the trolley.
Anna Maria Beach is great. The water is calm and clear—an excellent beach for watching the sunset. Not many shells, but the sand is beautiful, and there is plenty of potential for a sandcastle.
Bean Point was named after the original settler, George Bean. It is where Tampa Bay meets the Gulf of Mexico. It's one of the most beautiful beaches you will ever step foot on. The sand is super soft white, and the emerald blue water is filled with schools of fish and manatees almost within touching distance. It is advised that you NOT SWIM here because of the riptide.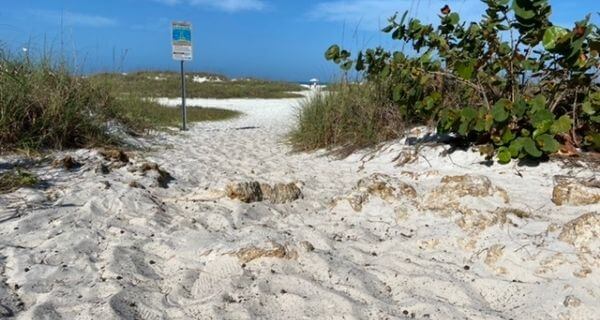 No matter the time of year, don't hesitate to dip your feet in the Gulf of Mexico. Warm or cool the water is always welcoming!
Once you get to Anna Maria Island, your favorite thing will be to kick off your shoes and stay awhile. It's time to feel the sand between your toes.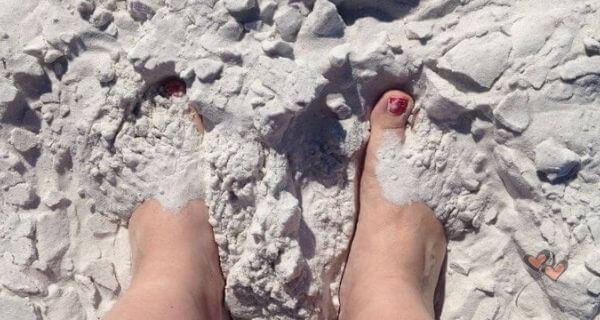 Walking the beach, playing in the sand, and looking for shells, seems to be daily activities of both young and old.
Looking for more? Check out a few of our other posts…
*Unique Finds For the Serious Traveler
*How to Stay Healthy and Safe While Traveling
*Romantic Things to do on Tybee Island, Georgia
*Fun and Romantic Things to do in Lake Wales, Florida
Anna Maria Island Accommodations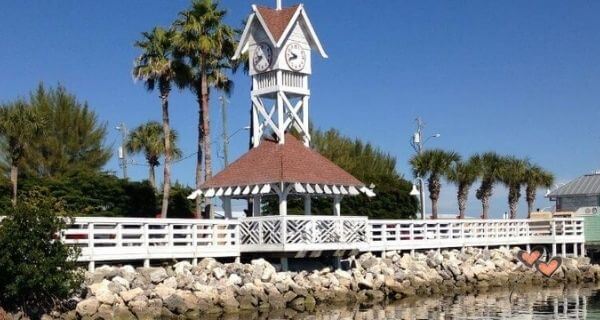 Anna Maria Island is home to various vacation accommodations ranging from well-known hotels, landmark resorts, beachfront cottages, villas, and private homes. There are accommodations to fit just about anyone's needs.
The Bridgewalk in Bradenton Beach's historic district is a landmark resort located at the bridge's edge. These apartment-style accommodations have an old Florida vibe.
Tortuga Inn is the kind of place that sweeps you off your feet. It comes with its own private white sand beach across the street. Beach chairs and umbrellas await you. There are three heated pools and a boat dock for guests to enjoy.
We have stayed at both of these places and have been pleased with the accommodations.
We have also used several of the rental companies on Anna Maria Island. They always managed to find us the perfect vacation rental.
You can use the button above or fill out the form to find amazing accommodation on Anna Maria Island.
Anna Maria Island Restaurants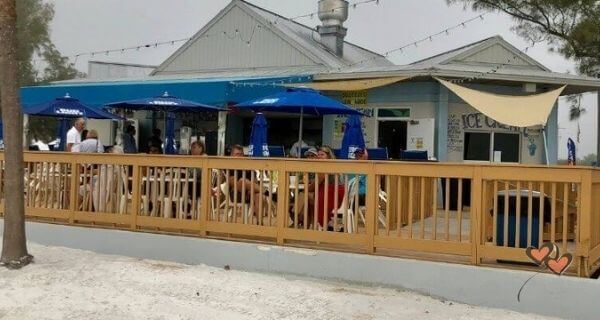 I could write an entire guide on just the fantastic restaurants on Anna Maria Island. Maybe someday I'll spend a month on Anna Maria Island and do just that! These are the ones we have visited several times, enjoyed, and would recommend.
Anna Maria City Pier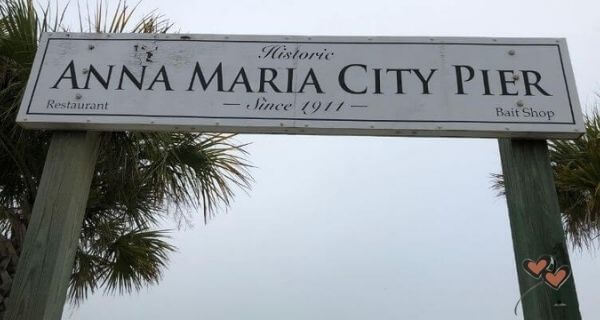 In 1911 Anna Maria City Pier was built in the hopes of making Anna Maria Island into Florida's greatest resort city. At the time, the city pier was known as Anna Maria City Dock.
The dock was built 776 feet out into the water to allow steamboats to dock, bringing vacationers and potential buyers to Anna Maria Island. With the addition of the dock, visitors flocked to Anna Maria Island.
The city pier was one of the first places we set out to enjoy. The Pier is located on the island's north point.
My daughter Cassie and I visited this pier restaurant on a previous girls' trip in 2017. We loved the atmosphere and the food.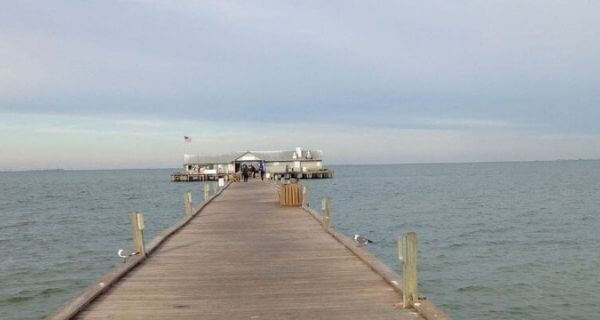 On the previous visit with my daughter, we not only enjoyed good food but locals relaxing while fishing and friendly conversation all on The City Pier.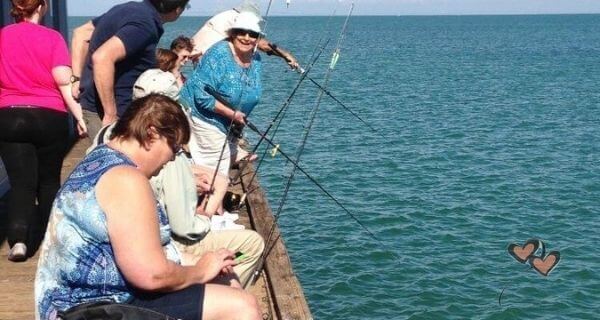 I wanted so much to share the experience of The City Pier with Gary, but when we got there, it was gone. I was so disappointed to discover that hurricane Irma had destroyed The Anna Maria City Pier.
Slight damage has been done to Anna Maria Island Pier by minor storms and smaller hurricanes throughout the years, but nothing as extensive as Hurricane Irma. Each time the pier has been repaired and reopened. This time the only choice is to rebuild and then reopen.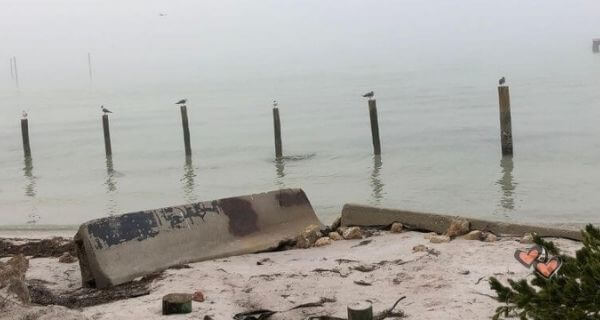 Fast forward to 2022; on our recent visit, the Pier has been rebuilt. The restaurant is not fully finished as of our visit, but there is a snack bar with limited options for those enjoying a day fishing from the pier.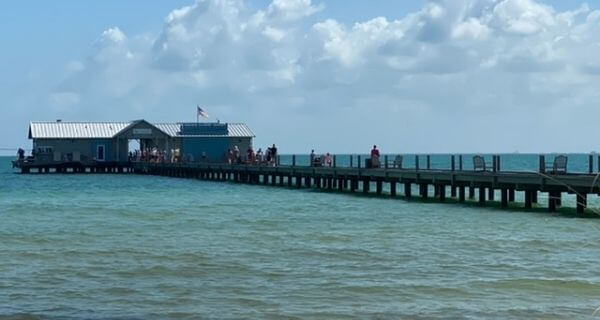 Locals are back to fishing just like the good old days. Fun and conversation flow freely among the locals and visitors. It was beautiful to see Anna Maria Island getting back to its former glory.
Sandbar
At the recommendations of locals, we headed over to The Sandbar. We were delighted we did! We sat outside overlooking the ocean at sunset.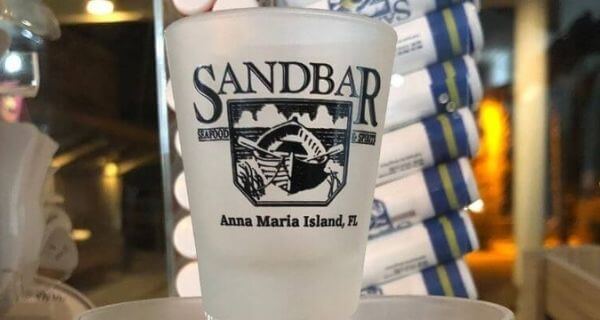 The food was good, but not exceptional. The view was spectacular, the mood very romantic, and the conversation was perfect!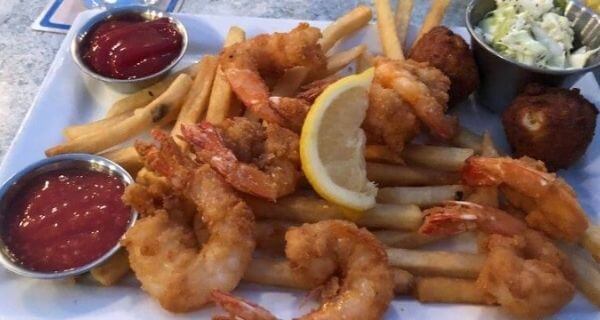 We visited the Tide Tables twice during our visit. This place is a favorite among the locals. The perfect place for fried shrimp and ice cold beer while enjoying the view.
We loved Anna Maria Island Beach Cafe. It is casual beachfront dining at its best. Besides good food, they offer a tiki bar, cold beer, and island ice cream.
Burgers, fish tacos, ice cream, and even beer all taste better served beachfront.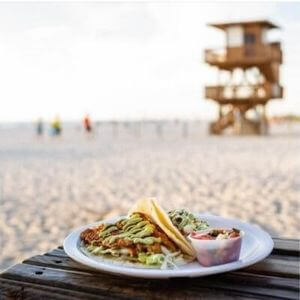 The Waterfront Restaurant has some of the best food we've eaten on the island. I had never had pineapple coleslaw until I ate it at the Waterfront Restaurant. It is the perfect pairing with their grouper tacos. This is one place on the island you might want to see if they take reservations.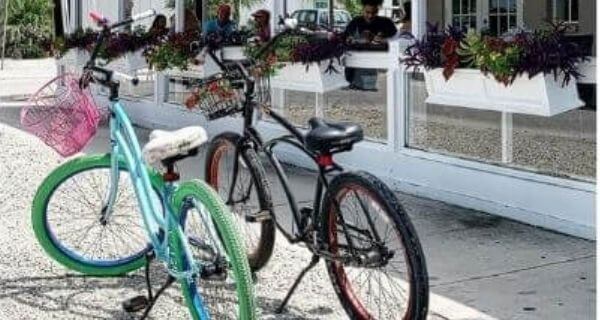 It wouldn't be a visit to Anna Maria Island without visiting The Ugly Grouper. This easygoing eatery has a funky 3,000-pound metal fish sculpture you need to see.
The Ugly Grouper has live music every night, and their fish tacos and sweet potato fries are so good.
Food on the island does not stop at seafood. It's just the best place to get the freshest seafood. If you are looking for something different, explore a little, and find other exceptional options.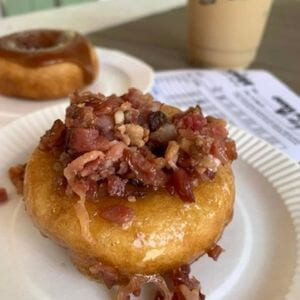 For sweets you need, I repeat, you NEED to stop and try out The Donut Experiment. The fresh donuts at The Donut Experiment are creative, and they know what tastes great on a donut.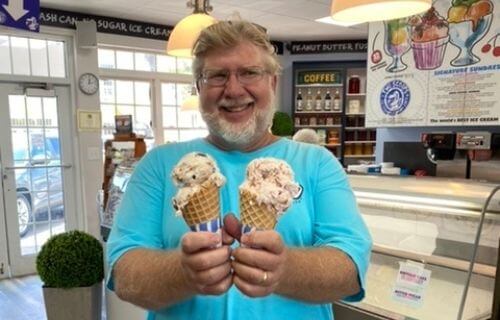 Located near The Anna Maria Island City Pier is Two Scoops. It is unquestionably the spot to stop for the best ice cream, sundaes, shakes, floats, or even fresh brewed coffee.
Anna Maria Island Trolley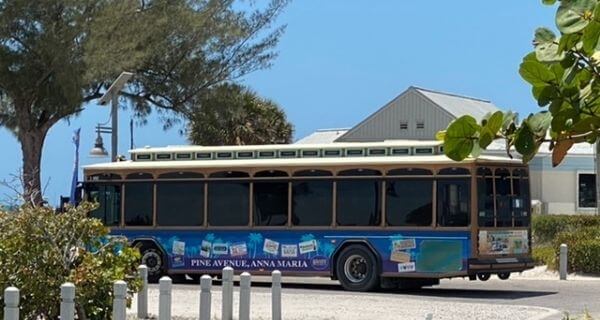 The Anna Maria Island Trolley offers a free service that takes locals and vacationers up and down the island between Anna Maria Island and Coquina Beach.
The trolley operates seven days a week from 6 am to 10 pm. There are trolley stops every 2 – 4 blocks making it easy to enjoy the services offered.
After a long day at the beach, catching the trolley back to your condo is the perfect transportation.
The trolley adds to the calm, laid-back vibe of Anna Maria Island, allowing vacationers to park their cars and vacation without the hustle and bustle of fighting traffic.
If you love Anna Maria Island, you will enjoy some of our other
Couples' Vacations In Florida.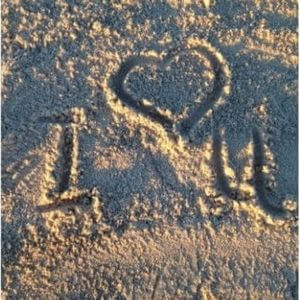 Things to do on Anna Maria Island
As if the beach and seafood are not enough to draw you to Anna Maria Island, there is so much more enjoyment the island has to offer. The island is truly an outdoor lovers' paradise.
While on Anna Maria Island, you can enjoy combing the beach for shells, stand-up paddle-boarding, swimming (watch for waves and undertows), kayaking, diving, and snorkeling. Keep your eyes open for a chance to see dolphins, sharks, rays, and manatees.
Try parasailing or deep-sea fishing for grouper, mackerel, or snapper if underwater activities are not your thing.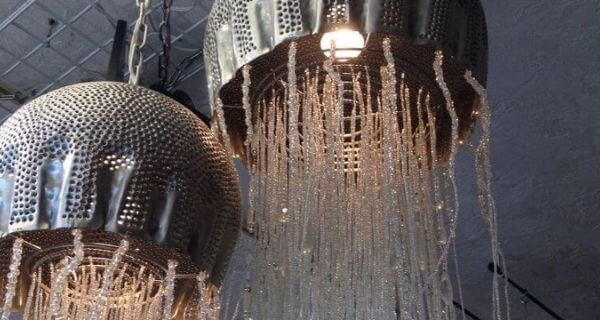 For a highly relaxing time on the water, let one of the many boat tours take you on a leisurely cruise in hopes of spotting dolphins.
If you want to get away from the water, try golfing at Timber Creek, mini-golfing at The Fish Hole, visiting an orange orchard, or even the local bird sanctuary.
Let's not forget the Coquina Baywalk, which winds through inviting wildlife areas, and Motes Marine Aquarium. Our girls love Sea World, and they love Motes just as much. They enjoyed all of the hands-on activities at Motes.
Anna Maria Island Weather
We have visited Anna Maria Island at all times of the year. Weather does play a role in vacation fun. There is no wrong time to visit Anna Maria Island, whether cool or warm.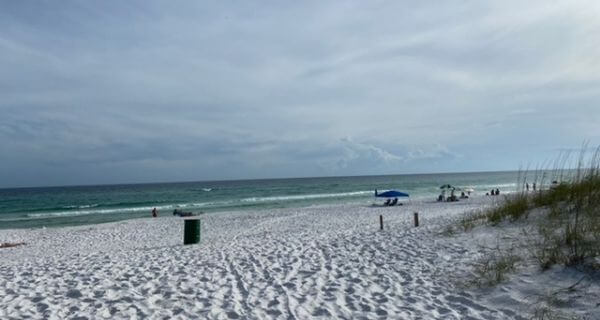 The summers are long and warm, with unexpected brief rain showers. The winters are short, calm, and windy. Over the course of the year, the temperatures vary from 55 to 90 and are rarely below 45 or above 92.
Based on the tourist score, the best times of year to visit Anna Maria Island for warm-weather activities are from late February to early May and from late October to early December. Avoid spring break.
Looking for even more inspiration? Check out a few of our other posts…
*What to Pack for a Beach Vacation
*Tips for Traveling as a Couple

When packing for a trip to Anna Maria Island, make sure these five items are on your packing list for winter or summer travel.
Sunscreen ~ Sunscreen is a must all year round, especially if you visit the beach. The glare of the sun off the ocean water is extra strong.
Sunglasses ~ The southern glare of the sun makes sunglasses a desired commodity.
Swimsuit ~ You don't come to Florida and not enjoy the water at least daily.
Hat ~ Having a nice wide-brimmed hat is encouraged. It will offer protection from the sun on your face and your hair from the occasional wind and a seagull overhead.
Camera ~ This budget-friendly Canon camera is our favorite. We wouldn't travel without it. You don't want to be caught without a camera on Anna Maria Island.
Top 10 Things You Must Do on Anna Maria Island
Visit the Beaches ~ Although all the beaches are beautiful, Bean Point is the beach you need to make every effort to visit. The secludedness and scenics of the beach make it perfect for a romantic walk.
Make your own Donuts at The Donut Experience ~ get creative with your own unique combinations at Anna Maria Islands' favorite donut stop.
Dine at The Rod and Reel ~ Enjoy some of the best seafood around. Although open for breakfast, lunch, and dinner, don't hesitate to sit and enjoy the beautiful sunsets on the Pier.
Shop at Pine Avenue ~ These are not your typical shops. These trendy shops will transport you to a tropical island just by walking through the doors.
Paddleboard and kayaking ~ The perfect way to see the scenery and soak up the Florida sunshine. You might spot a dolphin or manatee.
Stroll Historic Bridge Street ~ Eat, shop, drink, and even enjoy a round of miniature golf.
Charter Fishing ~ The gulf is the perfect place to try your hand at fishing and is home to
Ride the Trolley ~ The Anna Maria Trolley is the best way to get around. After a morning coffee, the trolley will transport you to almost anywhere on the island. This is a great way to visit several beaches throughout your day without the hassle of fighting traffic.
Enjoy the Nightlife ~ Be sure to enjoy some of Anna maria Islands' favorite nightspots on the beach for a couple of your favorite drinks. Everything tastes better on the beach, even a nightcap.
Enjoy the Sunset ~ Anna Maria has some of the most beautiful sunsets around. Find that perfect spot on the beach and watch as the sun disappears into the gulf and dolphins gracefully jump in the moonlight.
Best way to get to Anna Maria Island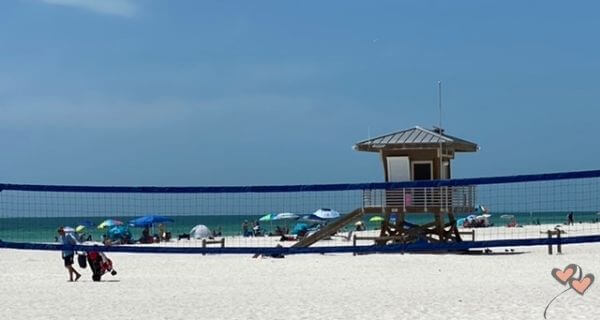 The closest airport to Anna Maria Island is Sarasota-Bradenton International Airport. It is a short drive of fewer than 20 minutes from the airport to the island. If you plan to use the trolley and stay on the island, you can use Uber or Lyft to take you to your condo.
For a larger airport, Tampa International Airport is the closest. You can rent a car from the airport and drive one hour to Anna Maria Island. This is worth it to experience the Sunshine Skyway Bridge between Tampa and Sarasota.
We use booking.com for the majority of our searching for flights and either book with them or, in a few cases, directly through the airlines' website. By filling out the form below, you can do some fun searching for possible vacations.
PIN IT FOR LATER AND SHARE WITH FRIENDS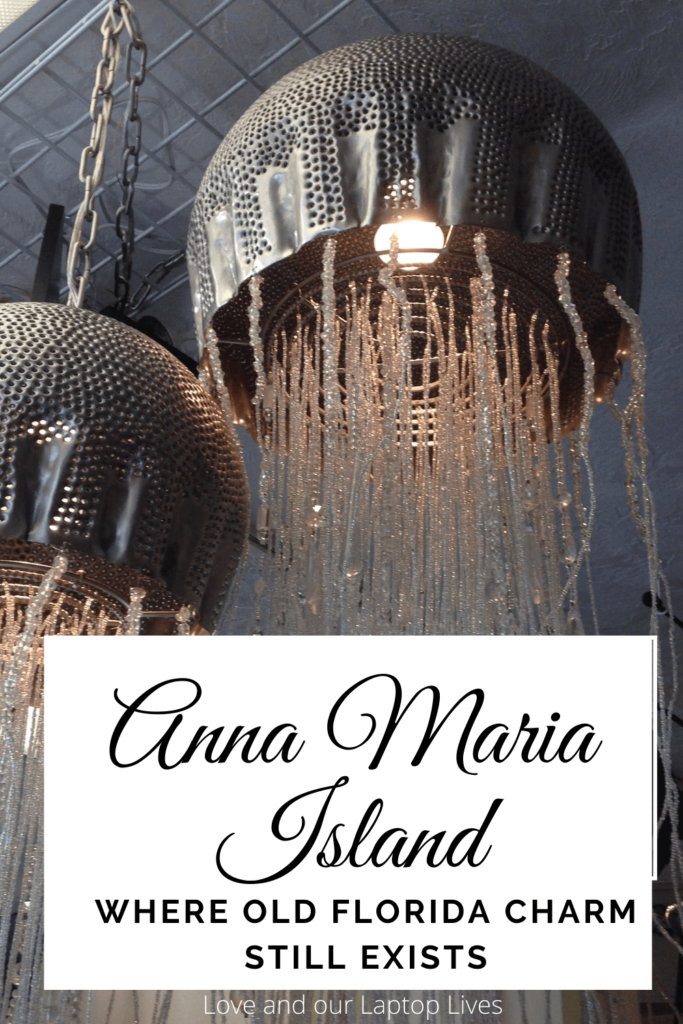 We have visited many beach towns and have loved all of them, but most of them had that tourist feel. Anna Maria Island does not have that feel.
Anna Maria Island's slow pace and beauty keep calling us back. It's that place where we can breathe and relax.
We would love to know if you have ever visited Anna Maria Island and what was your favorite things to do.