9 Tips for Staying Healthy and Traveling Stress Free
Traveling can take a toll on your health and your well-being. If you have taken the time off work, spent time-saving, and planning for a vacation, the last thing you want is to feel sick or run down. Our tips will have you staying healthy and traveling stress-free.
Traveling and planning a vacation can be stressful. We get stressed about all of the travel details, and this stress can lead to us getting sick. Many travelers get sick right before a vacation or, worse yet, on vacation.
On vacation, we are sometimes crammed into a non-spacious suite, wake up in a strange place or even in a different time zone, not to mention our daily schedule on vacation is different than at home.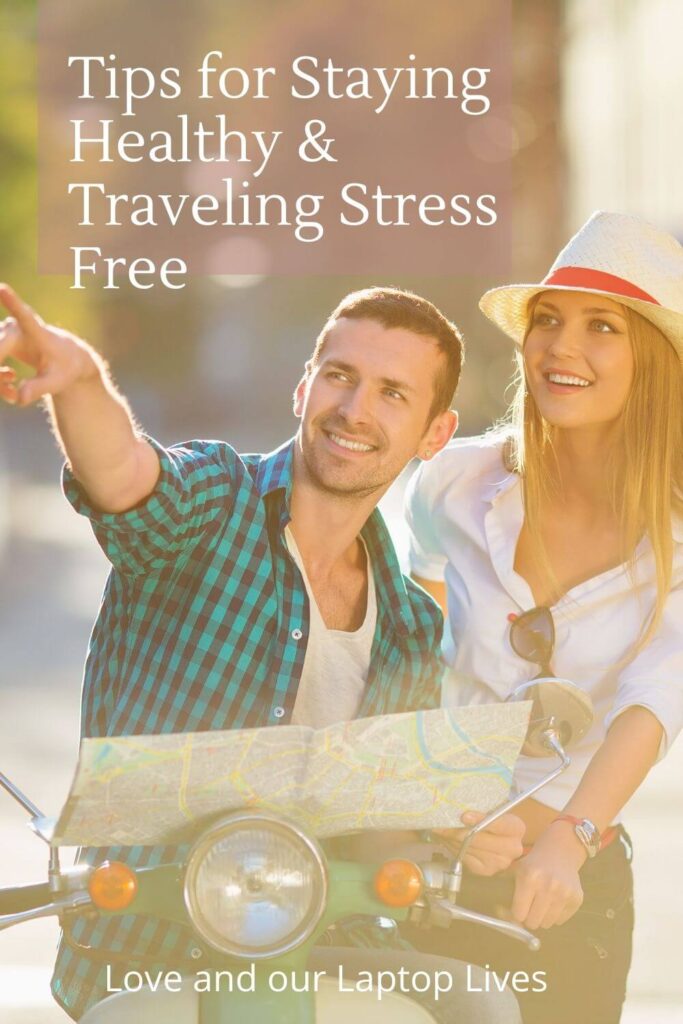 This post may contain affiliate or sponsored links. If you click on a link and make a purchase, I may receive a small commission (at no additional cost to you). Please see my full disclosure policy for details.
Tips for staying healthy and traveling stress-free
Every trip is different, we need to be prepared. With these simple steps, you can protect your health, save your vacation, and return home feeling refreshed.
Recommended Reading
Tips and Tricks for Packing your Luggage
Tips to Make Buying Luggage Easier
1 ~ Be prepared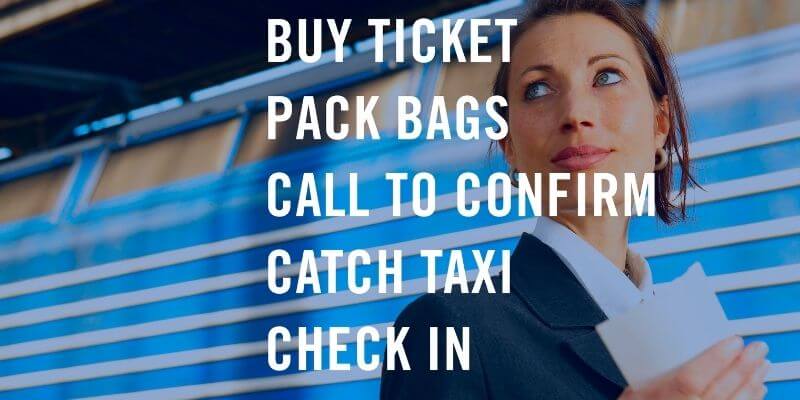 Being prepared is the biggest thing you can do towards staying healthy and traveling stress-free. It starts at home weeks ahead, sometimes even months or years.
Make a list of all your health info along with hard copies just in case it's needed. Copies of insurance cards, allergies, all medication you take, your at-home doctors' names, and phone numbers. Have a paper copy of these tucked in your luggage and an electronic copy of these in a folder on your phones.
Make sure your flu shot and other vaccines are up to date. If you are planning on being adventurous and trying some new things, think about when your last tetanus shot was. If you are traveling out of the country, also check to make sure there have not been any recent outbreaks and make sure no special vaccines are required.
2 ~ Plan ahead
A few days before your trip, get out your traveling checklist and go through the items you need to pack, making sure you have everything. Pick up any needed items ahead of time, so you have them when it comes time to pack.
The days before your trip, write out your itinerary, making sure to include all the extra details. Keep all of your flight times and numbers, hotel names, address and phone numbers, and any tickets in one place. Make two copies, one will go with you and leave another at home.
Confirm all of those last-minute things like your house, pet, or plant sitter, details about how you are getting to the airport, or any other little details that come to mind.
We have installed Simpli Safe at home. This allows us to travel without wondering if our home is safe.
3 ~ Wash your hands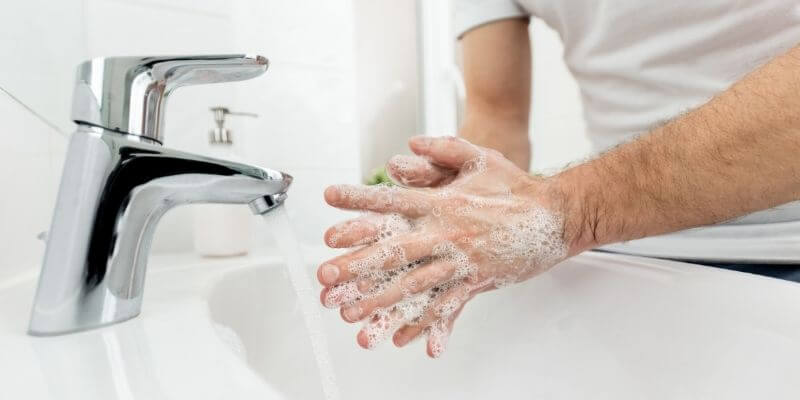 Washing your hands is the single most effective way to fight the spread of germs, stay healthy, and reduce your chance of getting sick. Stock your luggage, carry-on, and purse with hand sanitizer for those times when you can't wash up. Also, tuck in a package or two of antibacterial-wipes to wipe down germy surfaces like airplane trays or seat belts, or even the TV remotes in the hotel room.
4 ~ Hydrate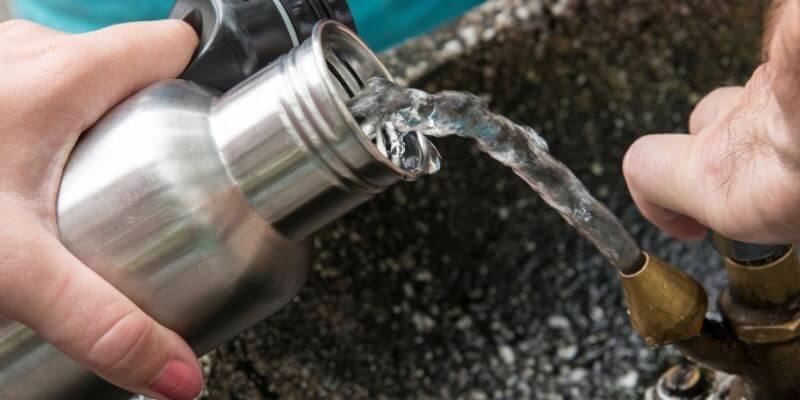 Dry airports, airplane cabin air, or hotel rooms can be a recipe for dehydration, which will leave you feeling sluggish, tired, stressed, and even irritable. Always travel with a reusable water bottle and keep it filled. Start with an empty bottle until after you have gone through security. Make sure you are sipping on water throughout your vacation.
All water is treated differently, and some can upset your body's rhythm. Always use water that is filtered or bottled. We like to use water bottles with built-in filters. We look for two things when buying a water bottle for traveling ~ it must have a filter and a loop or handle so we can attach it to our backpack or carry on.
Keep in mind alcohol, soda, and coffee can be dehydrating. These do not replace the water your body needs.
5 | Eat healthily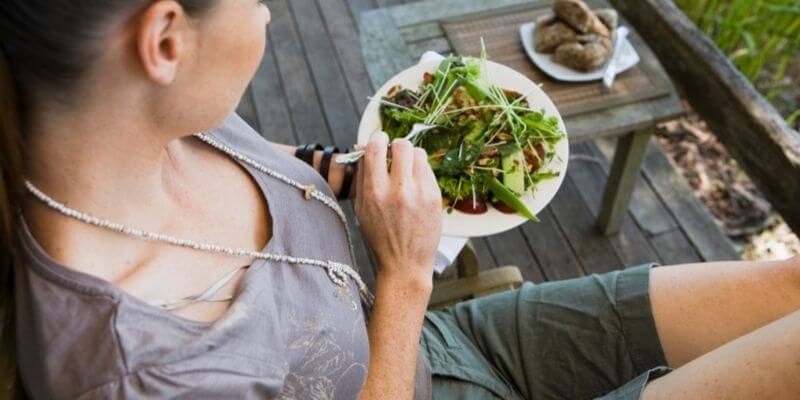 One of the major complaints when traveling is an upset stomach, usually caused by overeating, over-drinking, eating differently than your body is accustomed to, or consuming contaminated food.
Vacation and traveling usually means quick meals at the airport or eating at hotel restaurants, which includes heavier meals and more alcohol than what we consume at home. It's a vacation, and we give ourselves permission to indulge and enjoy those rich foods and special drinks.
Make it a point to include a protein with your breakfast, and if you plan on indulging for dinner, have a light lunch, maybe a salad with lots of veggies and a good protein for lunch. Continue to hydrate throughout the day. This will allow you the flexibility to indulge a little for supper.
6 ~ Get plenty of rest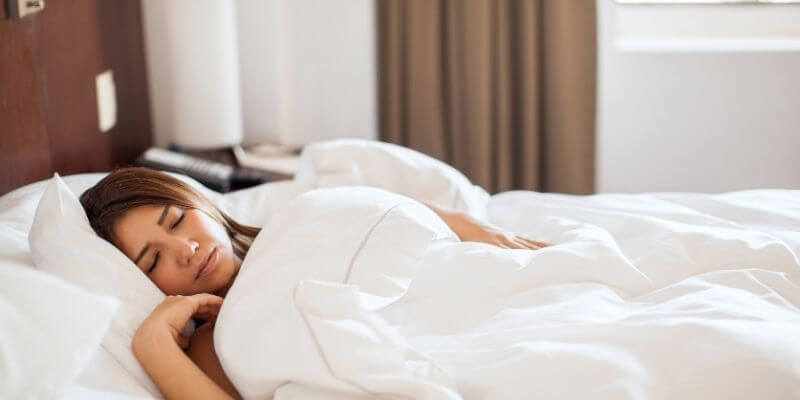 Vacation seems to be the time we think we can go go go. We all want to do as many things as possible on vacation, but sometimes you need to slow down or maybe sleep in one morning. Make it a point to allow one day on your schedule where you have nothing planned. This will either give you a chance to catch up on sleep or just relax in the sun by the pool.
Jet lag also causes sleep deprivation and will leave you cranky, tired, and more apt to get sick. Try to stick to the local time schedule of where you visiting. Take short afternoon naps if necessary. Just don't overdo it. Long naps will make it harder to sleep "at bedtime".
During the day, make sure your body is getting its Vitamin D. Being outside in the sunshine, letting your skin soak up the sun's rays allows your body to create Vitamin D, and this will help you feel more awake during the day hours and help you sleep better at night.
7 ~ Reduce your stress
Leave the stress at home. If you have done your prep work, now it's time to enjoy your vacation. Stress that comes from unprepared traveling can suppress your immune system, which will make you vulnerable to getting sick.
We can't make the waiting in long lines or mix-ups at the hotel disappear, but by taking a few simple steps, you can keep up your energy and feel great when you're away from home. You'll be at the top of your game for whatever your trip has in store for you, and you will arrive back to daily life healthy and rested.
8 ~ Travel with essential oils and a diffuser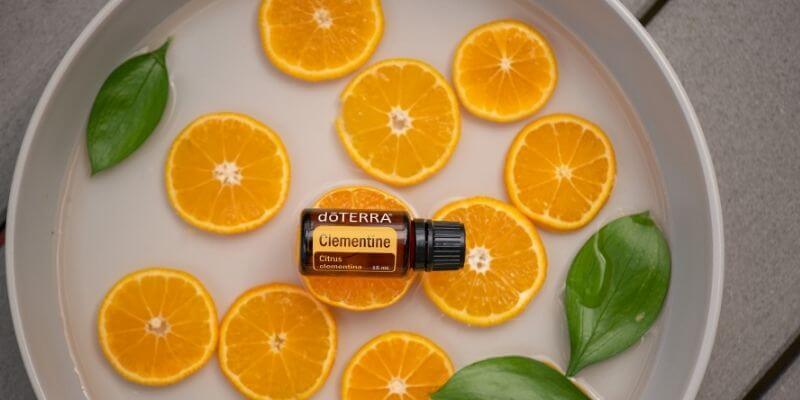 Traveling is an adventure, even if sometimes it can be stressful. Using essential oils on the road can help you fight back and get to enjoying your vacation.
What Are Essential Oils?
If you have ever enjoyed the scent of a rose, you've experienced the aromatic qualities of essential oils. These naturally occurring, volatile aromatic compounds are found in the seeds, bark, stems, roots, flowers, and other parts of plants. Essential oils provide plants with protection against environmental threats and play a role in plant pollination. In addition to their intrinsic benefits to plants and being beautifully fragrant to people, essential oils have long been used for food preparation, beauty treatment, and health-care practices.
Take your diffuser and DoTerra oils with you. That stale, stuffy hotel room can use all of the help it can get. To get a good night's sleep, use peppermint, lemon, and lavender oils in the diffuser.
You can also make a 3 oz bottle of Revitalizing Spray to travel with you, using this combination of doTERRA essential oils.
Instructions
Put essential oils in a two or three-ounce glass spray bottle.
Add distilled water to fill the bottle to about 2 ounces.
This is great to lightly spray on the sheets, carpet, or even your hair.
I have also made this in a roller bottle substituting coconut oil for the water.
The roller bottle fits nicely in your pocket and can be applied on your wrist or chest for a revitalizing pick-me-up.
One additional item we won't travel without is doTerra On Guard. The roller bottle application allows us to just roll the 'On Guard' onto the bottom of our feet each day for added protection against viruses. Wild Orange, Clove, Cinnamon, Eucalyptus, and Rosemary, the essential oils in On Guard, are known for their purifying properties to the skin.
Check out more information about doTerra and On Guard HERE
9 ~ Travel with travel insurance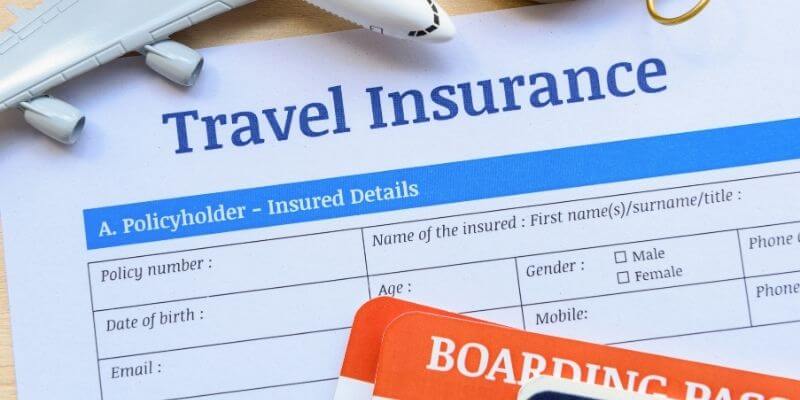 Travel insurance is one thing that, when we first started traveling, we didn't think much about. Is travel insurance something we need?
Travel Guard travel insurance is an insurance policy that you purchase to protect you from certain financial risks that can occur while traveling. Loses can be minor, like a lost suitcase, or large, like having to cancel travel plans at the last minute due to an emergency. Travel insurance is designed to cover unforeseeable events – not things you have control over.
All travel insurance is different make sure you read through your policy and know what it will and will not cover before purchasing.
Travel insurance can't cover every possible situation but making sure you have a policy that will protect you in the event of major sickness while on vacation and away from home will give you peace of mind.
If illness does strike while on vacation ~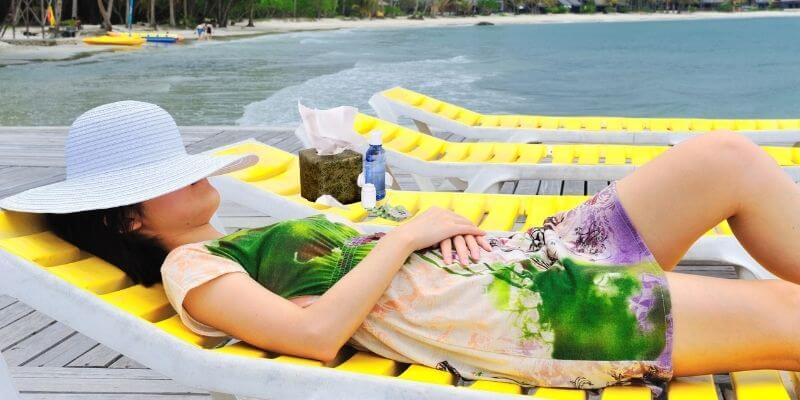 Don't let being a little under the weather ruin your vacation. Keep a good attitude. Most times on vacation, just a day of rest, plenty of water, and over-the-counter medications and you are back to enjoying your vacation. If you don't start feeling like yourself, take your symptoms seriously. Don't hesitate to seek medical help.
When we traveled from Wisconsin to Florida, we both came down with a cold. The first couple of days of that vacation did not go as planned. But it was February. In Wisconsin, February is cold, we were in Florida, and it was at least 80 degrees warmer than at home. Laying on a beach for two days in the sun, nursing a cold, was so much nicer than being at home nursing a cold at -30°F.
Before departure, always check the latest health and safety advisories from ~
*Your airlines
*Your government
*The Center for Disease Control
*The World Health Organization