10 Amazing Places To Travel Without A Passport From The U.S.

"There are some amazing and romantic places you can travel to without a passport. YES! Travel without a passport is possible, and we've put together a list of romantic places to travel without a passport from the US."
Are you dreaming of visiting exotic islands and romantic destinations? Do you think you are limited to staying in the United States because you either don't have a passport or discovered that your passport is expired at the last minute? There are several US Territories that US citizens can visit without needing a passport.
Not having a passport puts a damper on traveling to some destination. However, being able to vacation in the US territories without a passport opens up some additional romantic and exotic destinations.
What are the US Territories? US Territories are not states. Each territory is partially self-governing and exists under the authority of the U.S.
There are five major U.S. territories, American Samoa, Guam, the Northern Mariana Islands, Puerto Rico, and the U.S. Virgin Islands, which we can travel to without a U.S. passport.
Traveling to an exotic destination without a passport gives us many more options when vacationing, but we think everyone should have a U.S. passport. A whole new world of adventure and romantic travel when you have that little blue book in your hands. Visit "How to get your U.S. passport" to see how simple the process is to obtain a U.S. passport.
We've compiled a list of some of the most romantic places to travel without a passport. So go ahead and dream of exotic vacations and book your trip today.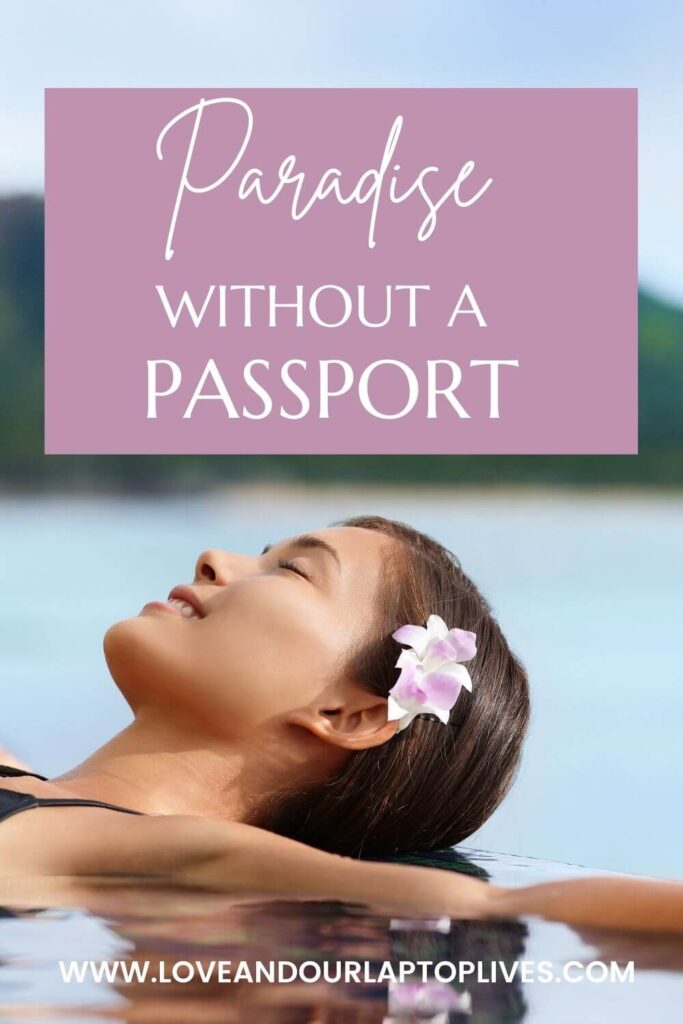 This post may contain affiliate or sponsored links. If you click on a link and make a purchase, I may receive a small commission (at no additional cost to you). Please see my full disclosure policy for details.
Places to travel without a passport
Traveling to any of these ten amazing destinations may fill your lust for exotic travel. Some places require you to have your enhanced driver's license and birth certificate to enter the country and travel. When booking your trip, make sure you know the requirement. Requirements do change even if you have vacationed someplace before. It is always good practice to check and see if anything has changed.
1 ~ American Samoa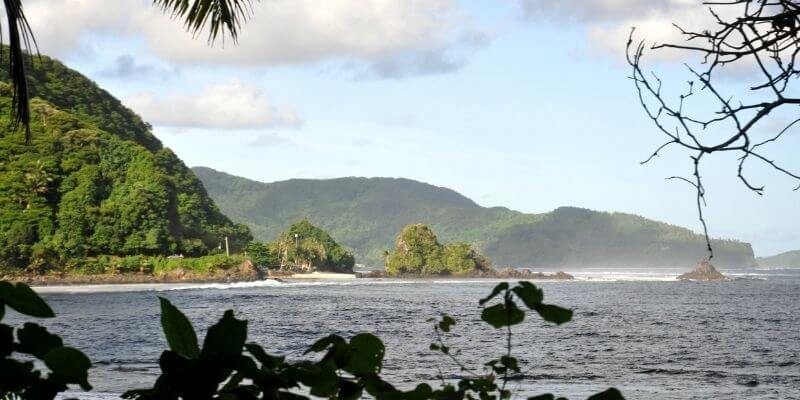 Do you find yourself dreaming of the South Pacific? A visit to American Samoa may be what you are looking for, and as a US citizen, you can travel here without a passport. This chain of islands is located between Hawaii and New Zealand and is often referred to as the heart of Polynesia.
This U.S. territory known as American Samoa has been a favorite travel destination for U.S. citizens since it became a territory in 1911.
Most American Samoan residents are bilingual and speak Samoan and English. Tourism is not high in American Samoa, making it a great place to explore the natural wonders it offers.
The islands are mountainous and known for their beautiful, natural beaches, pristine coral reefs, and cliffs.
American Samoa and its unique experiences are awaiting the adventurous traveler. Unlike many tourist-filled islands, while visiting American Samoa, you will find genuine hospitality that's hard to find anywhere else.
2 ~ Northern Mariana Islands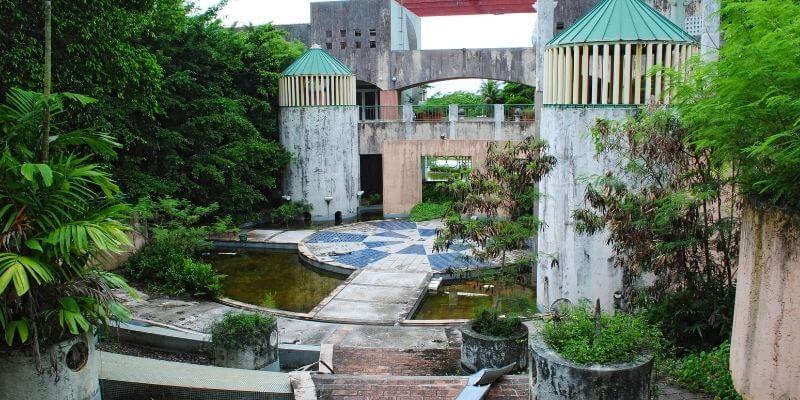 The Northern Mariana Islands are about three hours from Japan, on the North Pacific, right above the equator. While on the Mariana Islands, you will experience Chamorro and Carolinian culture. Once on the islands relaxing can take on many forms. You can take in the relaxing views of the Philippine Sea, sunbathe on the beautiful beaches, play golf, go scuba diving or try your luck at the casino.
If diving is your thing, you will want to visit the Grotto. It is considered one of the best places for diving. A visit to Managaha Conservation Area is a must. Here you will get to experience the coral reef at its purest. Swimming at Managaha is like swimming in an aquarium.
History buffs will want to check out the World War II sites and the invasion beaches. Here you will see the tops of three World War II Sherman tanks sticking out of the water.
While visiting the Mariana Islands, you can take a World War II snorkeling tour or kayak out and see them from a distance. While on the water, be sure to check out all of the beautiful coral.
The Northern Mariana Islands consist of 14 islands in total, each one with its own unique characteristics. Each one gives you a different glimpse of cultures and flavors.
Looking for more?
Tips for Traveling as a Couple
Unique Gifts for Travelers
How to Plan Your Trip
3 ~ St. Johns ~ Virgin Islands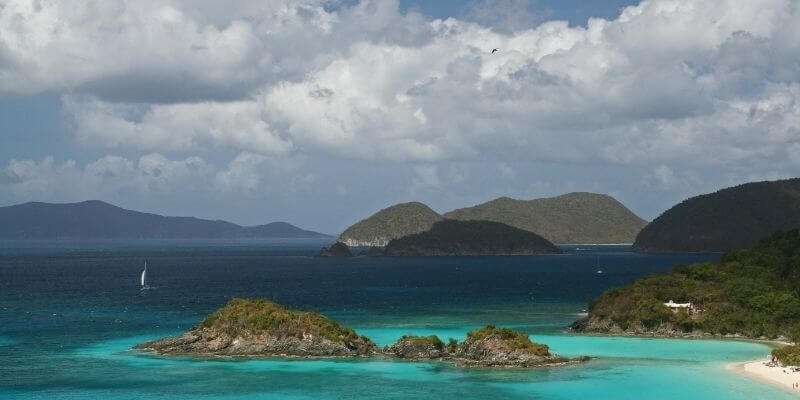 St. John is home to the Virgin Islands Nation Park. It offers visitors a unique opportunity to enjoy the island's natural resources. With 7,000 acres of the island protected, visitors can enjoy incredible beaches, hiking trails through the island forests, and a visit to sugar plantation ruins.
St. Johns is known for the relaxing pace the island offers. While simultaneously giving visitors an opportunity to enjoy snorkeling, island hopping, sailing, shopping, and dining in addition to the beauty of the National Park.
Once you visit St. Johns you will find yourself trying to plan your return trip.
4 ~ St. Croix ~ Virgin Islands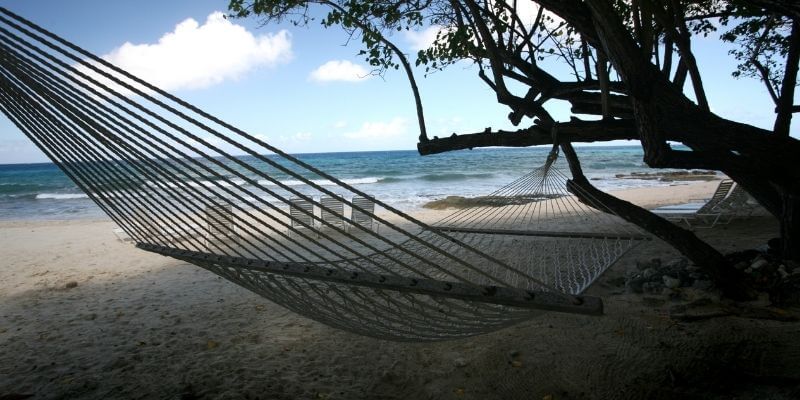 St. Croix is often referred to as the "Big Island. It is the largest of the US Virgin Islands. The island is home to numerous sugar mill ruins. The island was once the sugar-producing king of the Caribbean. Today visitors can learn about sugar production but visiting Whim Plantation, a restored sugar plantation on St. Croix.
If you are a diver, you have likely heard of "The Wall," this amazing diving experience is waiting for you in St. Croix. But don't worry if you are not a diver and have always wanted to learn. You can take classes while vacationing on St. Croix. In addition, other water sports are available such as kayaking, snorkeling, and boating.
If land activities are calling you, shopping, island tours, exploring, golf, nightlife, dining, and crab races await you.
St. Croix is home to three National Parks, which protect the island's natural resources and pre-historic ruins. These National Parks protect the island's natural beauty and the natural ecosystem and wildlife.
5 ~ St. Thomas ~ Virgin Islands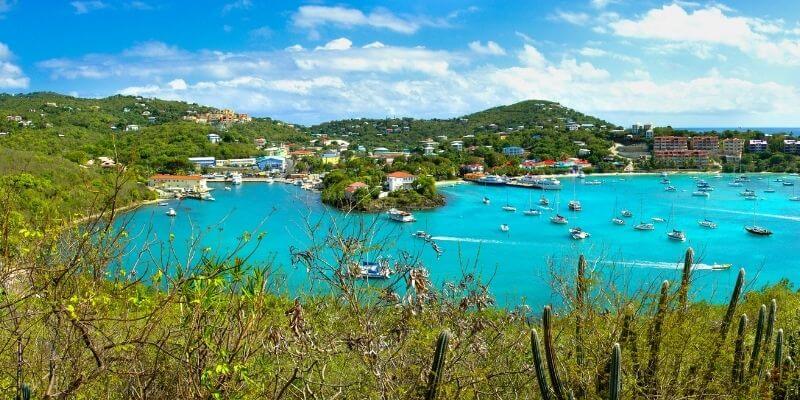 St Thomas is known as the gateway isle of the US Virgin Islands in the Caribbean. St. Thomas is a water lovers' paradise. It is best known for its beaches, scuba diving, windsurfing, sailing, fishing, and snorkeling. St. Thomas is also a popular stop for cruise ships and can be very touristy.
St Thomas is not only known for its beautiful beaches, but it is a hot spot for golfing and shopping. The perfect combination, while the men are golfing, the women can be shopping.
Historic buildings in the downtown transport visitors to the Danish era. A time when St. Thomas was a bustling port of trade.
St Thomas is a vacation spot more for adults. The shops shut down by 6, and then the nightlife takes over. This sounds like an ideal island for a bit of romance.
6 ~ Hawaii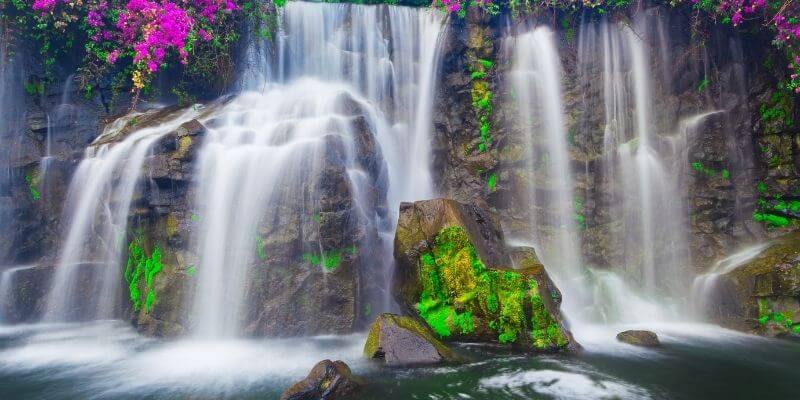 When thoughts of a tropical destination come to mind, I think everyone's first thought is the islands of Hawaii.
One of the most common searches by U.S. citizens wanting to take a vacation is "Do I need a U.S. passport to visit Hawaii? The good news is that you do not need a U.S. passport to visit any Hawaiian Islands.
In 1959 Hawaii became the 50th state. A visit to this 50th state will immerse you in a vastly different culture than anything you find in the other 49 states.
Vacation on Hawaii's islands is like visiting The French Polynesian without a passport. Who could ask for anything more?
Hawaii is the perfect place to hike through a lush rain forest, visit Hawaii's Volcano National Park, dive with manta rays, snorkel with sea turtles, discover secret waterfalls, and see where the movie Lost was filmed, or participate in a Luau.
7 ~ Puerto Rico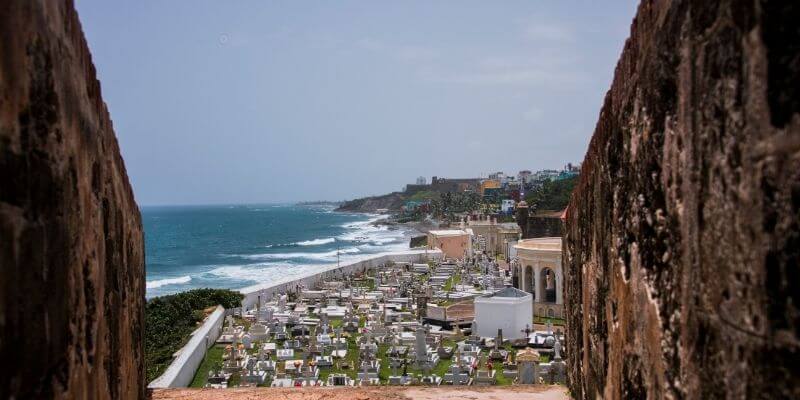 Puerto Rico became a U.S. territory in 1898. U.S. citizens are not required to have a passport to visit.
Puerto Rico has been capturing the hearts of U.S. citizens for years. Its Caribbean climate is always a good time to visit Puerto Rico.
Puerto Rico has a culture all its own with no American flare. You will find plenty of unique and romantic things to do, combined with plenty of sunshine, blue skies, a cool ocean breeze, and average temperatures of 80 degrees year-round.
A visit to Puerto Rico calls for a romantic walk down cobblestone streets filled with colonial architecture and multi-colored homes tucked in along the hillside.
Regarding romance, couples must visit Raices Fountain at La Princesa, one of the most romantic spots in the city. Be sure to visit during sunset when the sun colors the streets in colors of gold while water flows from bronze statues.
This Island of Enchantment (as often referred to) offers visitors a tropical climate with diverse landscaping where locals dance on the streets during weekend parades.
Puerto Rico is home to numerous natural wonders, including the Guanica Dry Forest, one of the world's largest dry forests; many underground caves; and El Yunque, the only tropical rainforest in the US.
This Caribbean island has something for everyone, mountains, forests, beaches, and waterfalls.
8 ~ Guam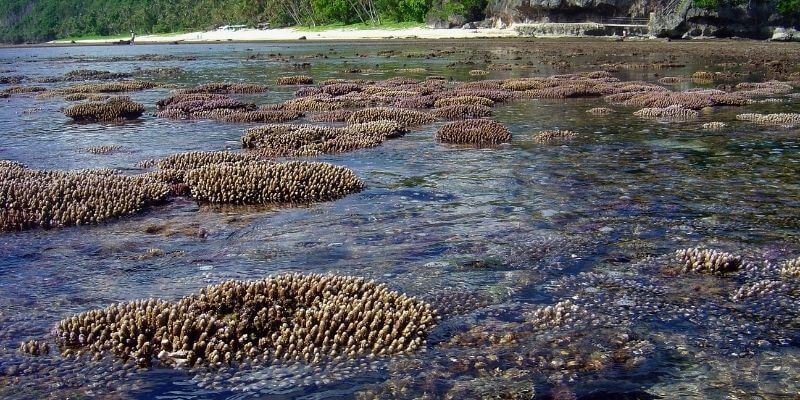 Guam offers you a chance to experience the West Pacific without a passport. This hidden paradise has so much to offer tourists.
Vacationers visit Guam to enjoy the natural beauty of its beaches and enjoy the restaurants and bars that line the shore. Mesmerizing coral-clad reefs and ancient shipwrecks greet those called to explore underwater. Those above the surface can enjoy surface sports like jet skiing, parasailing, and paddle boarding.
You can immerse yourself in Guam's culture by visiting Chamorro Village Market and learning about the people and their way of life.
To understand Guam's military past, visit the Pacific War Museum.
Add romance to your travels by taking your sweetie and a picnic lunch and maroon yourselves on Alupat island, an uninhabited island just 1000 feet from Guam's shores. Once on the island, there is not much to do other than relax and enjoy the quiet and each other's company. You can easily reach Alupat Island by kayak, jet skis, or swimming.
9 ~ Canada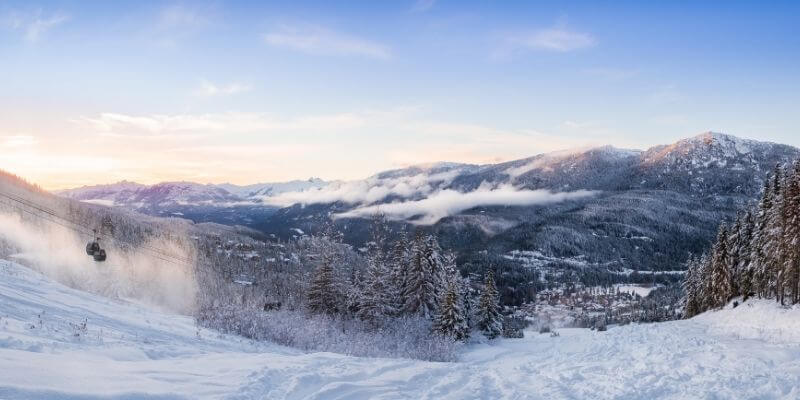 Canada may not be a tropical island, yet it is a top-rated vacation destination for U.S. citizens due to its close distance to the United States.
Canada is home to some very unique and exciting cities, fascinating museums, a view of the Northern lights, top skiing areas, and the best reason of all, fabulous outdoors.
Some popular outdoor activities are camping, skiing, snowboarding, golfing, fishing, hiking, mountain biking, and climbing.
Canada is also home to Whistler, a small town in British Columbia, Canada, known for its' winter activities and home to the 2010 winter Olympics. Read more about Visiting Whistler in the Fall.
Know how to stay safe and protect yourself while traveling; read our Staying Safe and Healthy While Traveling.
10 ~ Closed Loop Cruise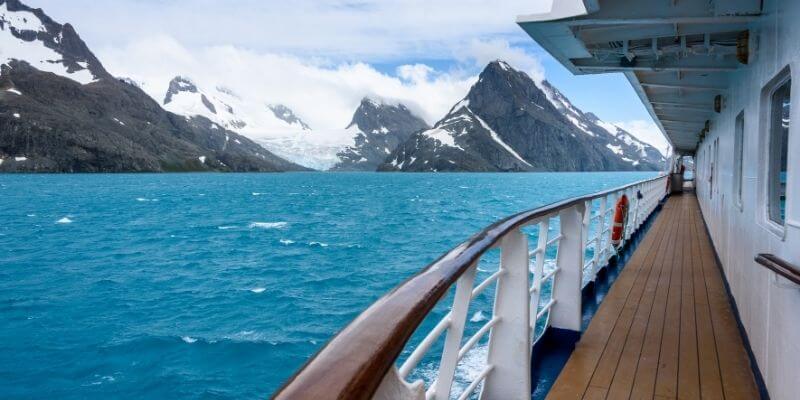 Cruise ships that leave from a U.S. port and return to a U.S. port are closed-loop cruises. These cruises that depart from a U.S. port, travel in the Western Hemisphere, and return to the same U.S. port may be traveled using a government-issued ID, such as an enhanced driver's license to prove your identity.
You will also need a copy of your certified copy of your birth certificate to prove citizenship.
Cruises that include stops outside the U.S. territories may stop at countries that require a U.S. passport to leave the ship and enter the country. So you may have to stay on the ship when everyone is off enjoying the port city, which could be the perfect time to schedule that spa treatment.
Be sure to check with each cruise ship's requirements. For example, some cruise ships may not let you board without a passport. Check before you book your tickets.
Don't Let the Fact You Don't Have a Passport Slow Your Travels Down
We've given you a great list of amazing places to travel without a passport. But why slow your travels down and limit where you can travel? It is easier to apply for a passport than you may think. Check out these steps for getting your passport.