How to be a More Romantic Guy | 25 Simple Ideas

It is no secret that romance is alive and active between Michelle and me. We don't let things get in the way of showing each other how we feel. We get asked so often how to be more romantic. Romance is not easy, many factors come into play, yet romance shouldn't be work.
We all have those visions of what romance should be. The images may come from movies, books, or reality TV. These ideas make us feel that being romantic has to be over the top, corny and that it takes a lot of work and money to be romantic.
When a relationship is new, we don't have to give a second thought about how to be more romantic. We go out of our way to make romantic gestures. We are leaving love notes on her car, making phone calls, texting her at work, sending flowers or gifts, and expressing our feelings towards each other. They say I'm thinking about you and can't wait to be together.
As time goes on, we forget that the tiniest gift or gesture given at the right moment will ignite a blazing fire in her heart. Simple to over the top gestures reassures your partner, you are still interested.
When thinking about romance we immediately think of giving flowers, candy, or a romantic dinner out. Yes, those can be romantic, but let's get a little more creative.
Romance is an act of giving from a heart that is overflowing with love. There are two parts necessary to make it work. There is first the giver and second, the receiver. A key to romance is good timing and a loving attitude, or it will be clunky and may not be received in the way it was intended.
Let's stop thinking about being romantic as something for special occasions only. Being romantic to your Love is the one thing making your relationship different and unique from all other relationships. Guys and gals, romance is valuable in a relationship and helps keep things spicy at home.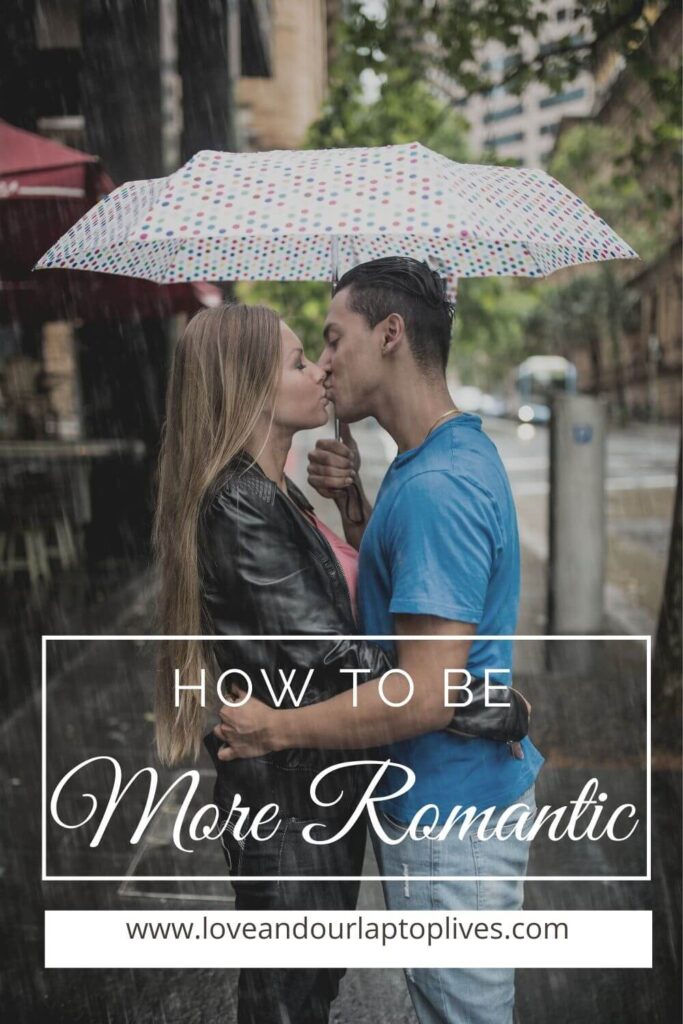 This post may contain affiliate or sponsored links. If you click on a link and make a purchase, I may receive a small commission (at no additional cost to you). Please see my full disclosure policy for details.
Definition of Romantic
There are several definitions and uses of romantic. Let us keep it as simple as possible. Here are a few examples:
A. evoking or given to thoughts and feelings of love
B. marked by expressions of love or affection
C. conducive to or suitable for lovemaking
D. a person who thinks a lot about love and does and says things that show strong feelings of love for someone.
Advice for Men on How to Be More Romantic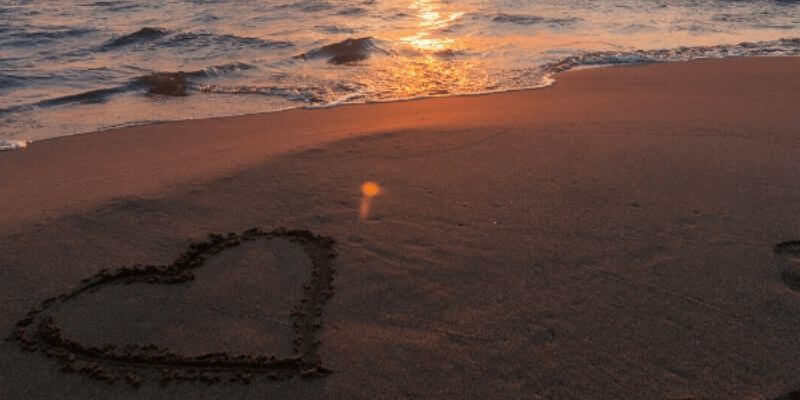 Before we start with romantic ideas, I can not stress enough, get to know your girl. Be observant and discreet, take mental notes, what does she like, her favorite colors or places to shop, her ears pierced, what color are her eyes, does she like gold or silver, what is her birthstone, or what is her favorite flower? This list could go on. After years I feel like I know Michelle inside and out, but at times it feels like I'm still getting to know those little things.
Getting to know your girl really should be the first romantic tip on our list. When she thinks you are genuinely interested in all those little things, it makes her heart smile. If her heart is smiling, her face is smiling also. That means you are on the right track and going in the right romantic direction.
Simple tips to be more romantic
Romance does not have to be complicated or over the top. Romantic expressions should come naturally and from the heart.
Ladies, Michelle has written a blog post on
Ways to Keep the Romance Alive in Marriage
that you are definitely going to want to check out.
1 ~ Be genuinely happy to be with her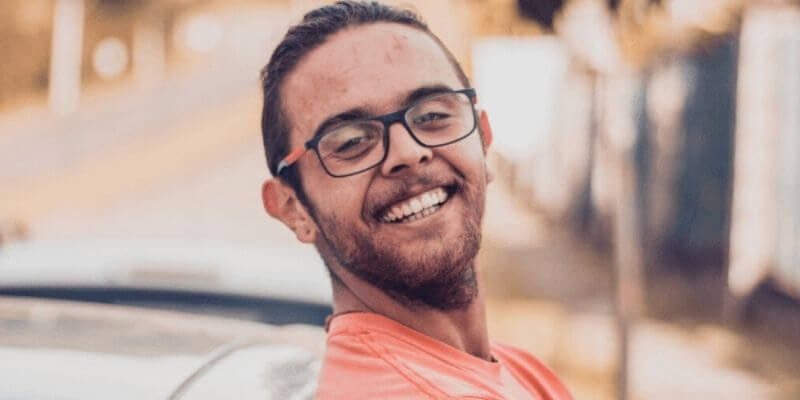 Guys, be happy to see her. Romance starts with a smile! It sets the tone for the evening. It shows her that you are glad to be with her and wouldn't want to be anywhere else.
2 ~ Compliment her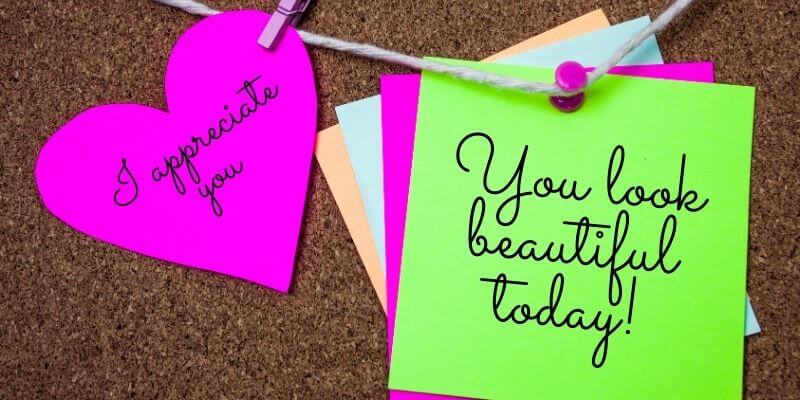 While you are smiling, compliment her. Some examples ~ you noticed the new hairstyle or shoes. "Honey, you look beautiful." Let her know you appreciate her. "I appreciate you and all that you do." Notice all of the small things that she does and compliment her about them. "Honey, supper smells wonderful."
3 ~ Kiss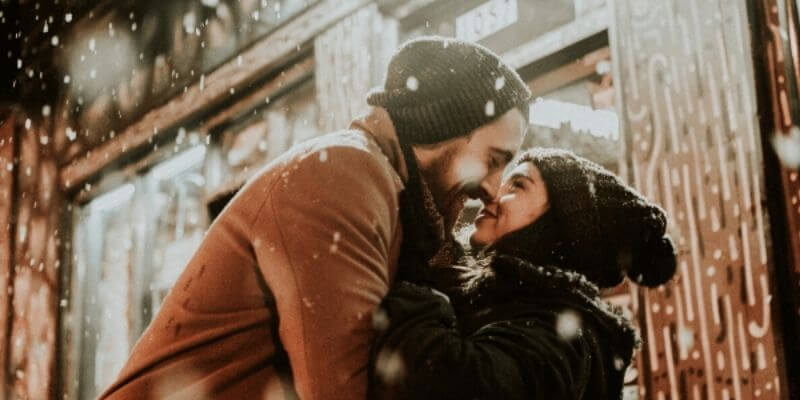 What's in a kiss? A kiss can say many things! Look for those moments when you can kiss your girl romantically and passionately. After all, who else can kiss her romantically and passionately beside you?
Don't just kiss her at the expected times. Look for those moments and kiss her while shopping or at a restaurant in the middle of your meal, stop by her job and give her a kiss when she is not expecting a kiss, and you will take her breath away.
Kiss her Good Morning, kiss her hello, kiss goodbye, kiss saying it's been too long, then kiss her just because you're happy to be with her, kiss thank you, kiss you're welcome. Roll over in the middle of the night and kiss her while she's sleeping. Time to invest in lip grease/ balm.
4 ~ Hold Hands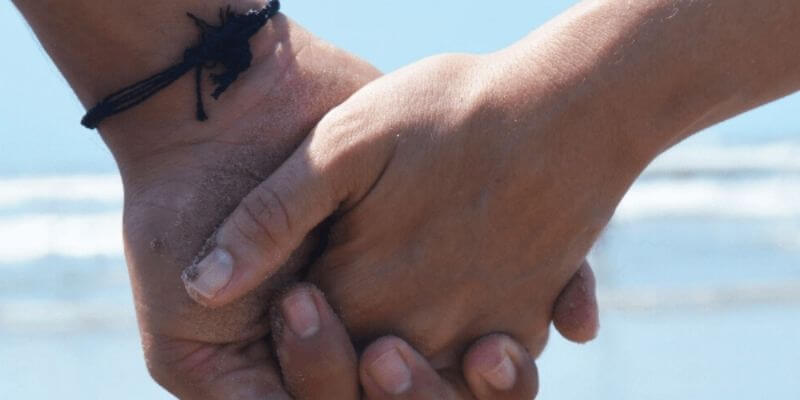 Holding hands is so simple, often overlooked, and so easy to do. Guys, you reach over and take her hand in yours. Whether you are in the car, when you are in public, walking into a store, walking through a parking lot, at the movies, or even across the dinner table. This quiet and simple gesture tells her and the world, "I love her." She is mine, and I am hers.
5 ~ Hug
Wrap your arms around your girl and hug her. Romantically hug her and whisper in her ear that you love her. Hug her with energy. It makes you both feel loved. Hug her gently and sway back and forth till she melds into your embrace.
6 ~ Leave her love notes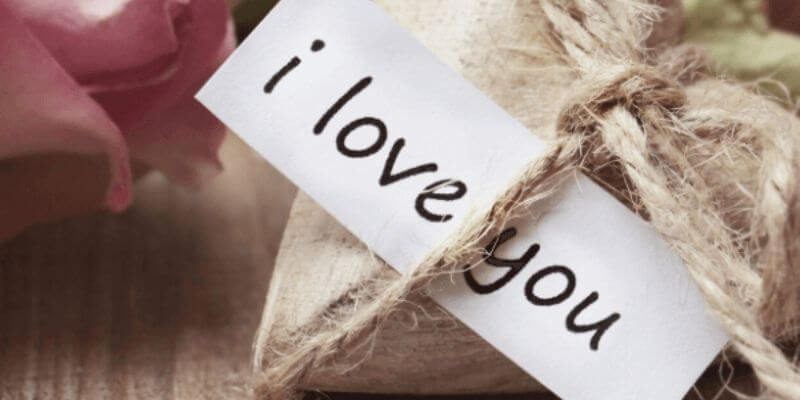 Write "I Love You" in unexpected places, great big letters in the sand, in a word document on her computer, and leave it on the screen, on the bathroom mirror, in freshly fallen snow, or on her frosted windshield. You can write short love notes and hide them where she will find them. Be thoughtful. Some notes to find sooner and some notes to find later. Maybe write the date you hid the note.
Places to hide your romantic notes might be in or behind a container of salt, sugar, flour, coffee, spices, refrigerator, freezer, laundry detergent, jewelry box, socks or underwear drawer, the back of any drawer, etc.
A note is similar to a text; I Love You, I'm so glad you are in my life, I'm thinking about you. I want to kiss you. I want to hold you in my arms and dance you around the world. You are beautiful. I love your body. I love your brain. I appreciate you.
6 ~ Pamper your girl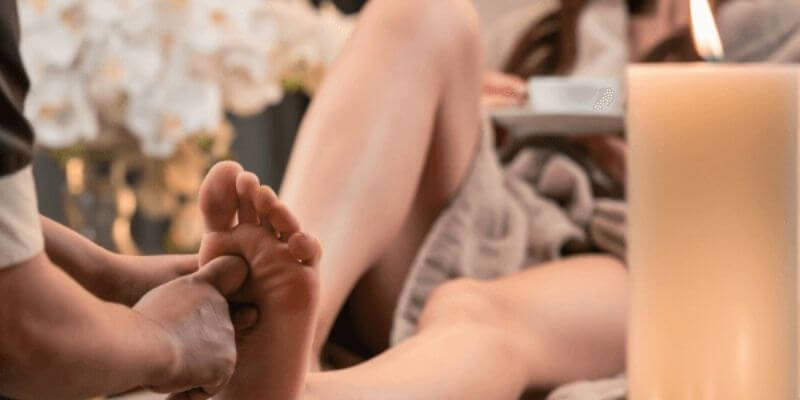 Give your girl a foot or hand massage when you are relaxing at the end of the day. Be gentle. Your touch is to soothe her. It is not the time for deep tissue therapy. Adding a bit of her favorite lotion or warm oil is a lovely romantic touch.
Use this "Creative Ideas for a Romantic Dinner at Home" to add a little celebration to any evening.
8 ~ Dance
Take your partner by the waist and hold her hand while dancing around the kitchen. Look for little ways to bring a smile to your lover's face.
9 | Open her car door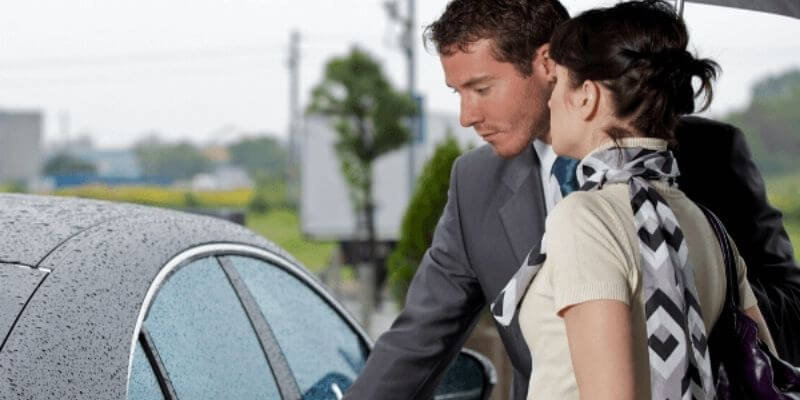 If you are new to opening a door for her, try it, she will like it. Doing a little thing like opening a car door or as you enter a store or shop may not seem like much to you. However, it does show her that you are watchful and protective of her and thinking of more than yourself. It shows that you respect her too.
Arrive at her car door first and as your gorgeous girl approaches, carefully open the door, allow her to get in completely (clothing, body parts, and baggage), then close the door. Remember to kiss her before closing the door.
10 ~ Be in the kitchen together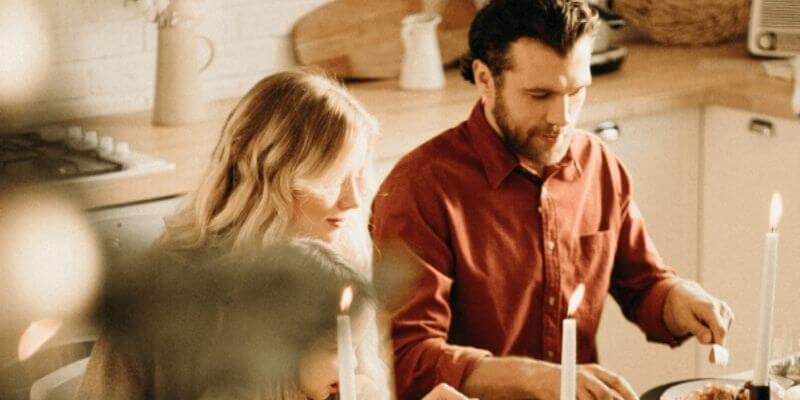 There are times gals love to have their man in the kitchen with them. Picture yourself side by side, creating a meal together. Your hands may brush each other, or you walk behind her, and your hand runs over the small of her back. This may take time to get into the rhythm of each other.
While you are waiting for water to boil, take a brief break, sip wine, and share a kiss. Don't just do this once. I'd suggest making this a regular occurrence. Add a few candles and that bottle of wine, and you are well on your way to a romantic evening she is sure to remember and appreciate. Follow it up with doing dishes together. One of you wash and the other dry.
11 ~ Bring her flowers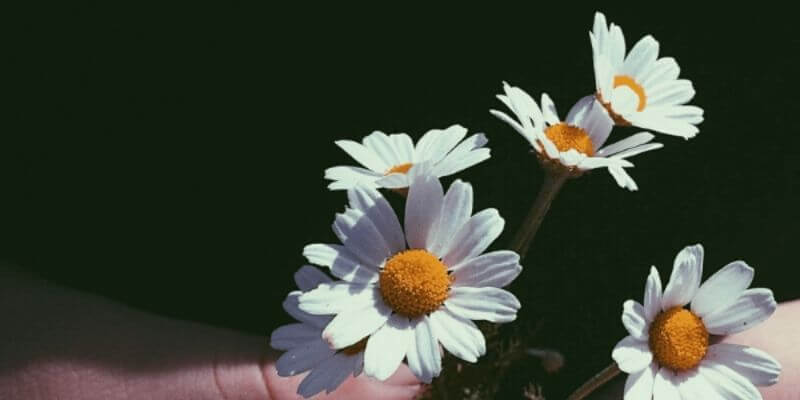 Stay with me here, I'm not a real fan of buying flowers, but I shower Michelle with them. I'm not saying go out and buy her a dozen roses. Advertising tells us we are supposed to buy a DOZEN ROSES at $35 to $70 that will last only a few days.
Here's a tip, first get to know your girl. What flowers does she really like?
Buy her ONE flower at a random time when she is not expecting it. Give it to her and say, "I was thinking about you; I love you! Or just because it's Wednesday." How about buying her tulips and celebrating together its spring.
Yes, of course, buy her flowers at expected times too, like Valentine's Day, her birthday, your anniversary, and whenever else you think she would like a flower.
Remember, it does not have to be a dozen roses to say I love you; the gesture does that for you.
12 ~ Use endearing nicknames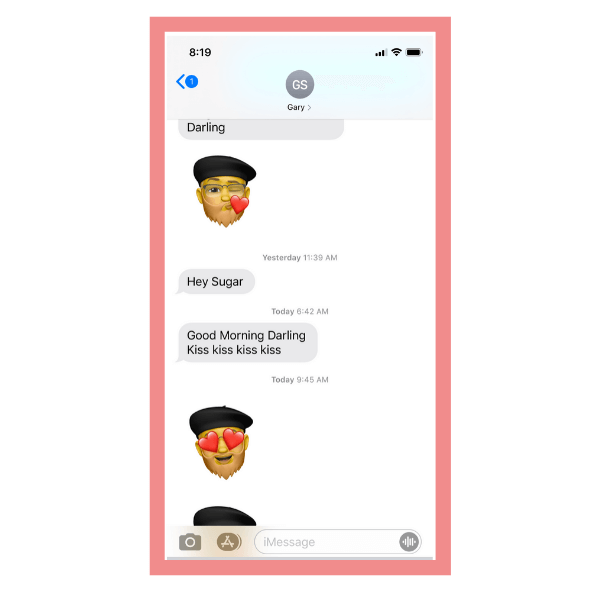 We all use endearing nicknames. This should be pretty easy even for us guys. Honey, Sugar, Sweetness, Darling, Love, Lover, Shnoogums, Shnookums, Buttercup, Beautiful, Gorgeous, Cupcake, Babe, Baby, BabyCakes, Loverlips, and a hundred more.
Note: A personal tip about nicknames. Calling your sweetheart "mom, momma, or mommy" is not a good option when you two are alone. It does not say we are love birds.
Your wife may be called momma or monney all day long, every day, by little ones. She needs to be special and have a special name from you.
13 ~ Give her gifts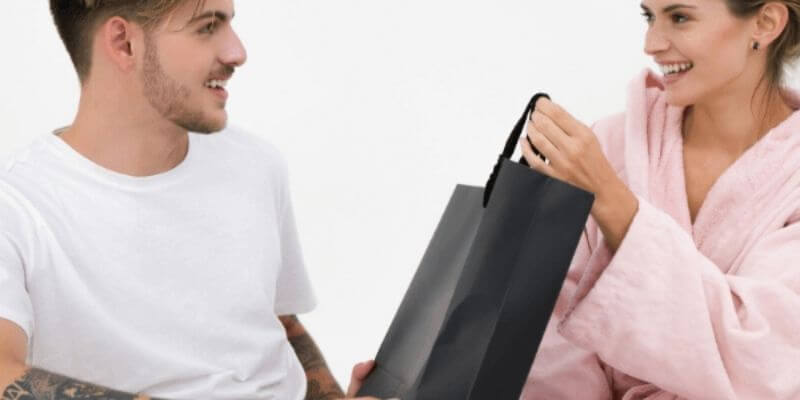 Most women love gifts, big or little. I'm not talking just gifts for her birthday or holiday. I'm talking about those little gifts for no reason. Guys, this is where knowing your girls is a must.
Our Amazon Store has many gift suggestions.
14 | Romantic date night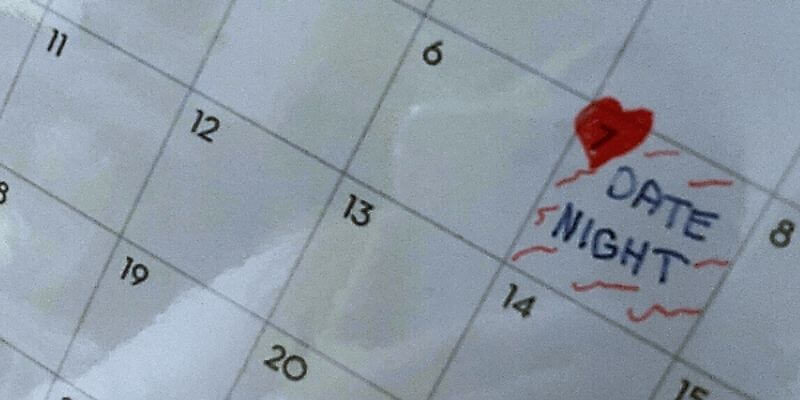 Date nights are important. It that time that you commit to just being with each other. Make your date nights special. They don't have to be elaborate, think outside the box, special, a picnic together, take her back to where you had your first date or where you first said: "I Love You." Take turns planning date nights.
14 ~ Go for a walk together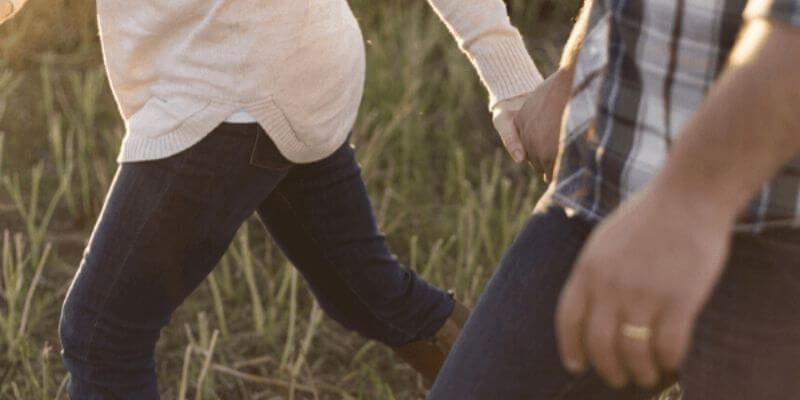 Randomly ask your partner to go for a walk late at night when the sun is setting. Hold hands and watch the sunset. It's even more romantic if you live where the seasons change. In the middle of gently falling snow, take her for a walk. Stop and hold her in your arms and kiss her while the snow falls around you.
16 ~ Prepare and care for her car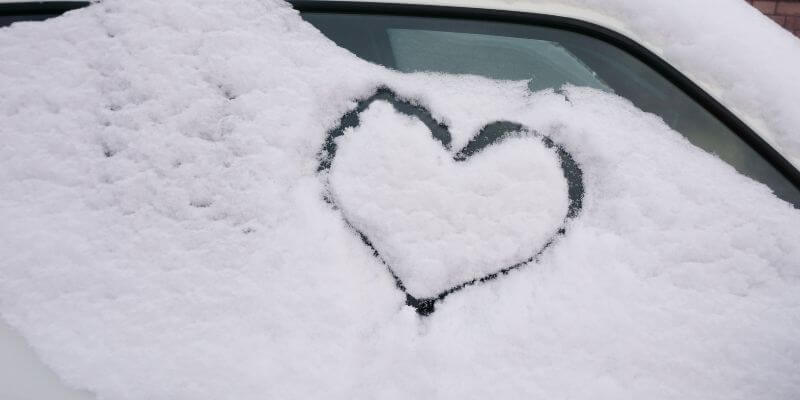 This may sound silly, yet guys tending your partner's car can be romantic. It's about doing those extra little things for her comfort and safety. Start her vehicle 5 minutes before she leaves so it can cool in the summer or warm in the winter.
After a snowstorm, brush the snow off her car. Or start her car and pull it around during a rainstorm.
Unexpectedly fill up the gas tank for her, check the tires and while you are there, run it through the car wash. All of these little things say, I love you, and I want to make sure you are safe.
17 ~ Enjoy a spa day together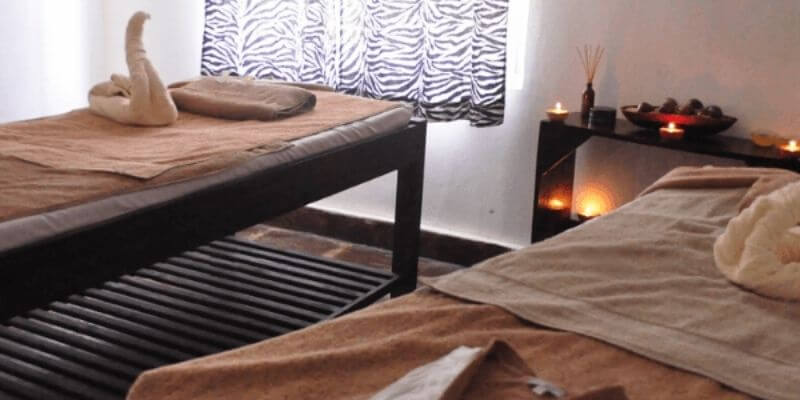 Spa days can be intimate and personal just for the two of you. Being relaxed and feeling loosened up can really get sparks flying later in the privacy of your own home if you know what I mean.
18 ~ Romantic Restaurant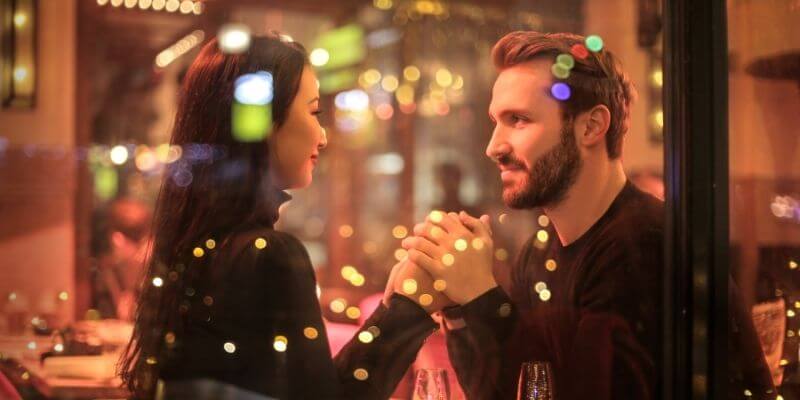 Book a table at her favorite place to eat, with the perfect ambiance: candles, a quiet corner, and the perfect music. Stop at the restaurant either the day before or earlier in the day. Make your reservation, and order your complete meal for two ahead of time. Order your drinks, appetizers, entree, and dessert. Pay for your meal in advance and add a nice tip. Then have her favorite flower delivered to the restaurant.
Your job is to arrive at the restaurant with your girl, enjoy each other, and maybe even play a little footsie under the table. The waitstaff will begin bringing items to the table and need not speak a word. Your girl will feel like the most special person in your life. The evening is sure to be magical.
19 ~ Enjoy each others warmth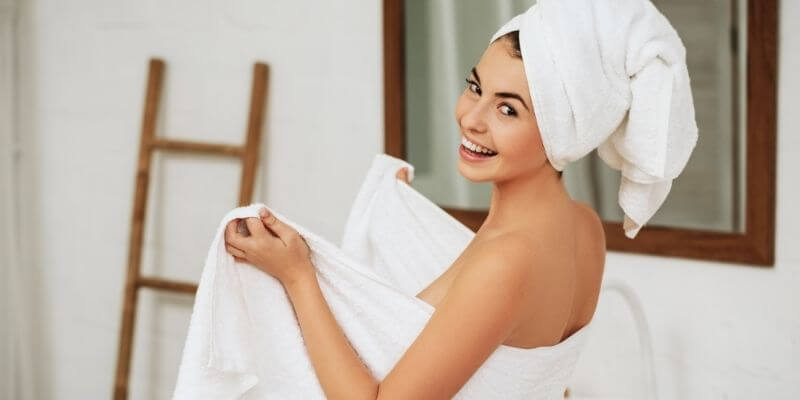 Greet her as she steps out of the shower with a nice warm towel that you warmed up in the dryer while she was showering.
When you crawl in bed at night, offer her your warm legs so she can warm her cold feet.
20 ~ Take turns being in charge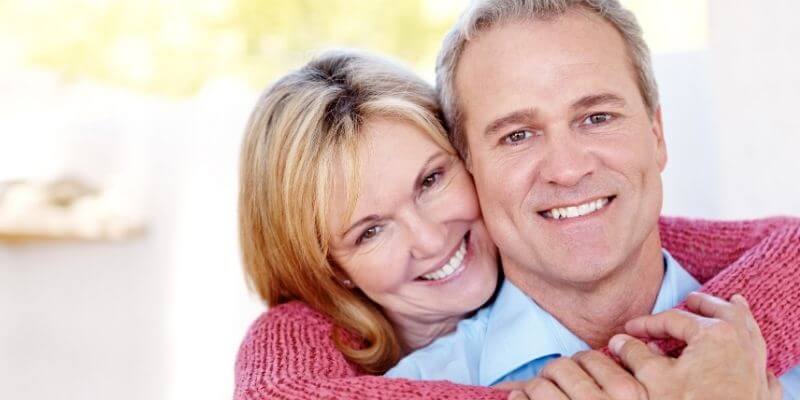 This one is adventurous, fun, and playful; take turns being in charge. For example, this time I pick the restaurant, next time it's your turn. This time I choose the movie, you choose the movie next time, and I'll give up the remote. Even take turns being in charge in the bedroom.
It's not about where you go or what you do. It's about being together, enjoying each other's company, and cherishing every moment.
21 ~ Shop for fragrances together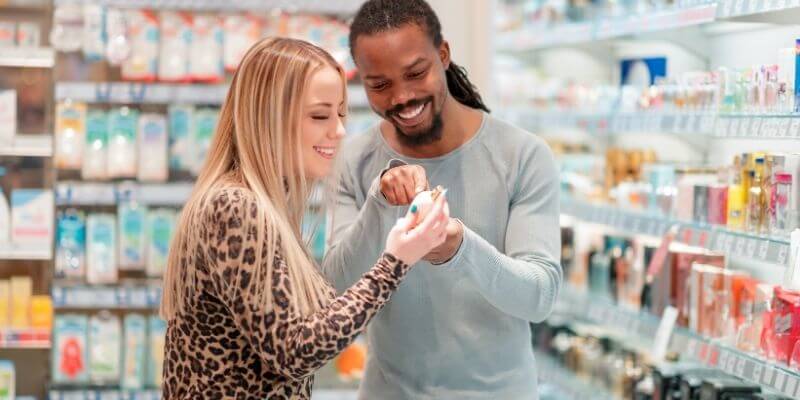 Fragrances can enhance your presence and your chemistry towards each other. You can make it even more personal by taking a trip together to your local Macys and picking out the fragrances you both like. Be sure to try them. Scents smell different in the bottle than they do when you wear them. Note: when it comes to fragrances, more is not always better.
22 ~ Have fun together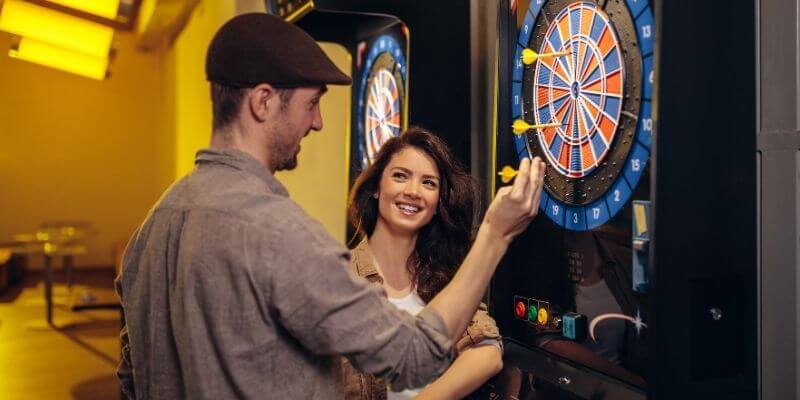 Just have fun together! Find joy in even the smallest things you do as a couple.
23 ~ Just say "I love you"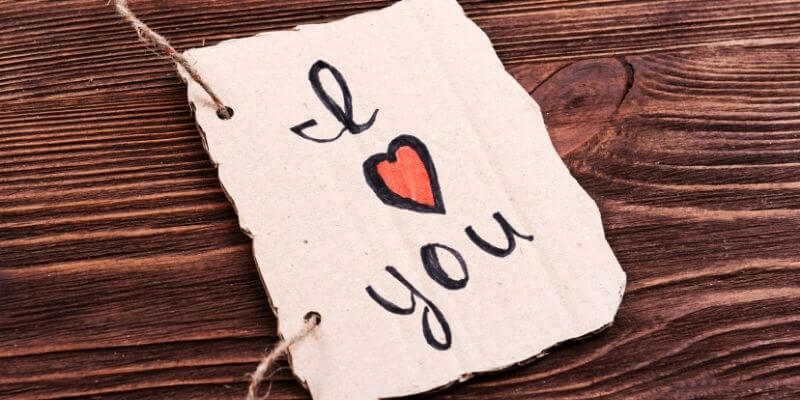 As simple as it sounds, Just tell her you love her. Those three little words whether said out loud or with your eyes, tell her everything!
24 ~ Spend time together after play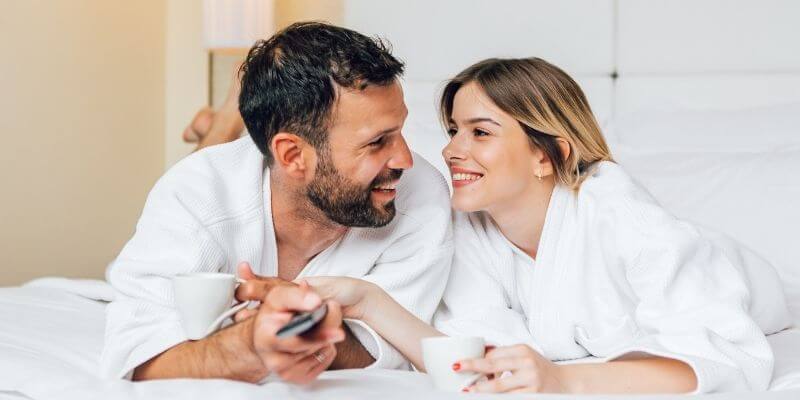 One recent study showed that both of you experienced increased relationship satisfaction when as much time was spent being close with each other after play as it was beforehand.
25 ~ Get Away Together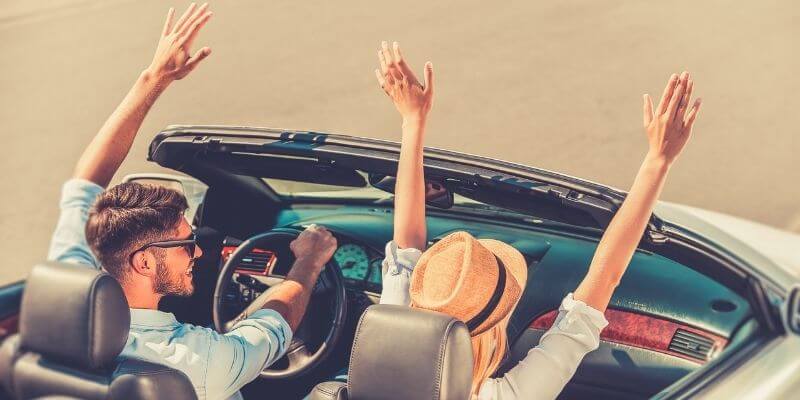 Find time to get away together. Whether it's an extended vacation, a road trip, or a night in the local bed and breakfast, spending that time away as a couple is important to a romantic relationship.
Many of our favorite times together
have been on road trips.
Road Trip to the Sunflower Fields
Road Trip to Find Wisconsin's Tallest Waterfalls
Wisconsin Fall Road Trips
Try some of these ideas with an attitude of giving and do not expect anything in return.
Similar to Christmas or birthday gifts, you just give because you love her.
Time and communication will help refine your romantic side. Don't force yourself to do any of these romantic things. They need to come from a heart filled with love.
All of these romantic things say you are thinking about her. Don't think of any of these things as chores or a must-do. Think of it as a way to take your relationship to a higher level. A way to make things happier, and keep things fun and interesting. You will both benefit from your efforts.
Romance shouldn't be something you do, it should be the way you live.
For all you ladies that made it through this blog written for your man, don't forget to surprise your better half with a Romantic Valentines Gifts For Him. These gifts are not just for Valentine's Day.
Husbands are like wine. They take a long time to mature, be gentle. This takes time.
Ladies above all love your guy. He may fumble in the romantic department but look at all those little things he does for you. Those things may just be his way of being romantic.
"I can not thank Gary enough for writing this blog post for the blog. He can be such a doll and even more romantic than he's writing." 💕 Michelle
Couples I encourage all of you to invest in your relationship and pick up a copy of Gary Chapmans' 5 Love Languages for Couples and go through it together. It is eye-opening for both of you! 💕 Michelle