"Learn how to get a passport, all the documents you will need to get your own U.S. passport,
the steps to apply for your passport, and open up a world of travel."
How to get a passport is a question many US citizens ask. If you are dreaming of visiting exotic faraway places? Or watching your favorite movie and seeing all of the amazing places and wish you could visit them? An airplane ticket is not enough to get you to many of these places. You will also need a passport.
Getting a passport can open up all kinds of possible travel destinations. Once you get your passport you'll wonder why you didn't get it sooner.
Most Americans don't get their passport until they are planning a trip. Those times they may be cutting it close and need to pay extra to get their passport quicker.
Not having a passport limits your vacation options. We like to think it's better to prepare ahead and open up a world of possibilities.
How to get a passport
Getting your passport is easier than you think. You will need to gather some necessary paperwork, fill out an online form, make an appointment with a passport agent, verify your paperwork and identity, write a check for the cost of the passport and then wait for your passport to reach you by mail. This process can take up to 12 weeks or more. It is important to plan.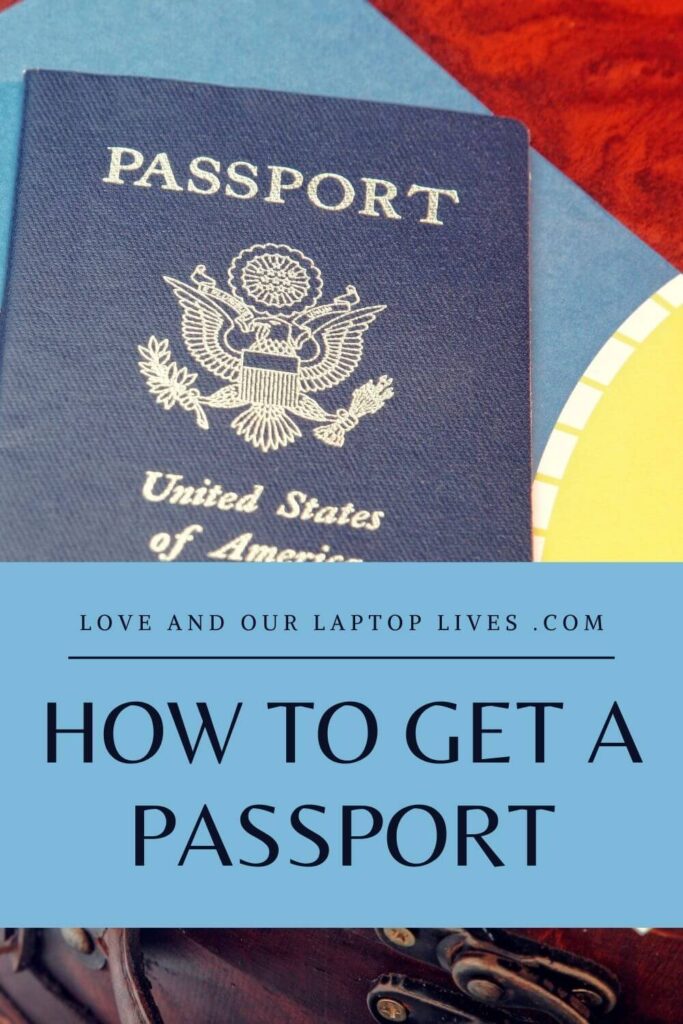 Documents you will need to get your U.S. passport.
Proof of citizenship
Valid Id
Passport photos
Checks for the fees
Completed DS-11 form
1 | Proof of Citizenship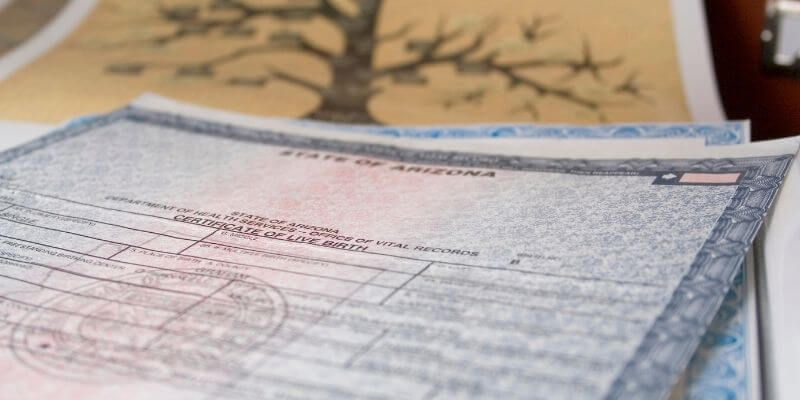 A certified copy of your birth certificate is required for your proof of citizenship. This needs to be the official copy from the county where you were born. Your birth certificate must include your full name, date and place of birth, sex, the date the birth record was filed, and the full names of your parents. To know if you have a certified copy there should be a raised seal or stamp on your copy from the county it was filed.
You can obtain your birth certificate by contacting the county clerk's office in the county that your birth took place. You will need to fill out a form with your birth information and pay a small fee to obtain a certificated copy.
You will be mailing your certifies copy of your birth certificate with your passport application, but it will be mailed back to you after your passport has been reviewed.
For more reading…check out these blog posts…
Simple Tips to Planning a Trip
Essential Tips For Traveling as a Couple
2 | Valid Identification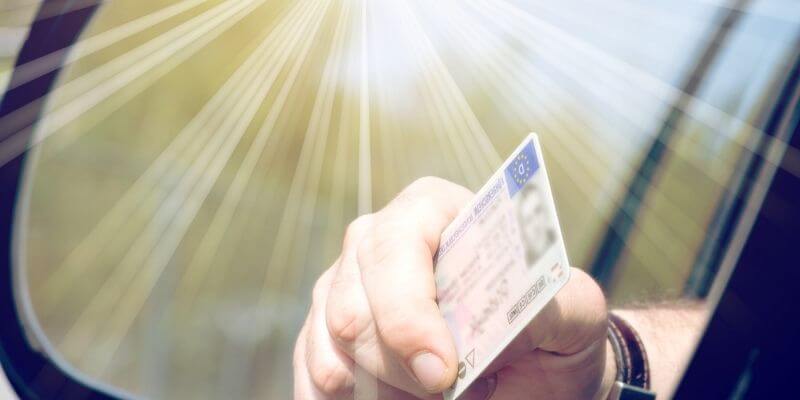 You can use any of these valid items of identification, a driver's license, (not a learner's permit) government Id, Military Id are all acceptable forms. You can also use a certificate of naturalization, certificate of citizenship They must contain your signature and a photo that is a good likeness.
Any temporary or altered documents are not accepted. You must be able to establish your identity for the passport service.
3 | Passport photos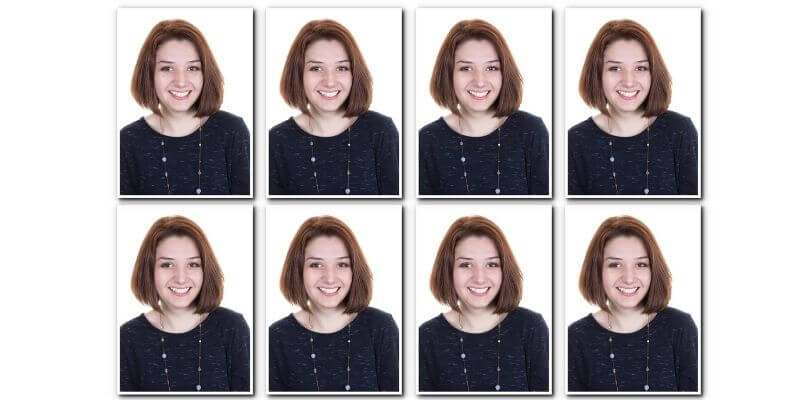 Yes, the dreaded photo session is needed. Think driver's license photo, the one we all want to put our thumb over the top of when we use it.
Requirements for the photo are as such: colored photo with just you in the photo, A good likeness of you currently, and 2×2 inches in size. The facial image from your chin to the top of your head can not be less than one inch and not more than 1 3/8 inch. The photo needs to be a full-frontal view of your face, with a neutral facial expression and both eyes open with your glasses off. Your photo must have a white background and be printed on quality photo paper.
Wear only informal street clothes, no hat or head covering unless it is religious attire required to be worn.
Most Photographers, Walgreens, CVS stores, and even some post offices can take your passport photo for a minimal charge. It is easier than trying to meet the photo requirement with something you take at home.
If getting a passport is not in your immediate future, but you are longing to travel to a romantic destination, check out these "10 Amazing Places to Travel Without A Passport."
Travel Information
Find and book the perfect flights with Skyscanner
Find local tours in using Viator
Check out reviews on Trip Advisor
Rent a car with the best rates using Alamo Rent a Car.
Never leave without Travel Insurance. We choose to get our through Nomad.
To find some romantic places to stay, we use Hotels.com
4 | Write checks for the fees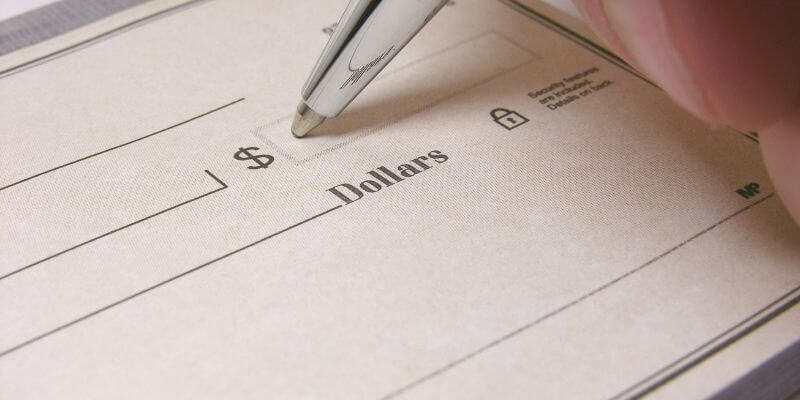 Be prepared to write two separate checks when applying for your passport. The first check is your application fee and is mailed with your passport application directly to the Department of State. So to answer your question, yes, it needs to be a check and not your credit or debit card.
The second check will cover your counter fee where you take your application and is paid directly to the acceptance facility. Two separate checks are required.
As of the date of writing this post, the fees are as follows.
Adult Applicants 16 and older
| Adult Applicants 16 and Older | Application Fee | Execution Fee |
| --- | --- | --- |
| First Time Adult Passport Book | $110 | $35 |
| First Time Adult Passport Card | $30 | $35 |
| First Time Adult Passport Book and Card | $140 | $35 |
| Minor Applicant under 16 | Application Fee | Execution Fee |
| --- | --- | --- |
| Minor Passport Book | $80 | $35 |
| Minor Passport Card | $15 | $35 |
| Minor Passport Book and Card | $95 | $35 |
Note: The passport card is a less expensive alternative to the passport book, but it does have limitations and can only be used for certain travel destinations from the U.S. ~ Canada, Mexico, Cruises, the Caribbean) For some people, this may be a more cost-effective alternative. Be sure to check all the details to make sure the passport card will meet your travel needs.
Submitting incorrect passport fees could delay the processing of your application.
5 | Print and complete your application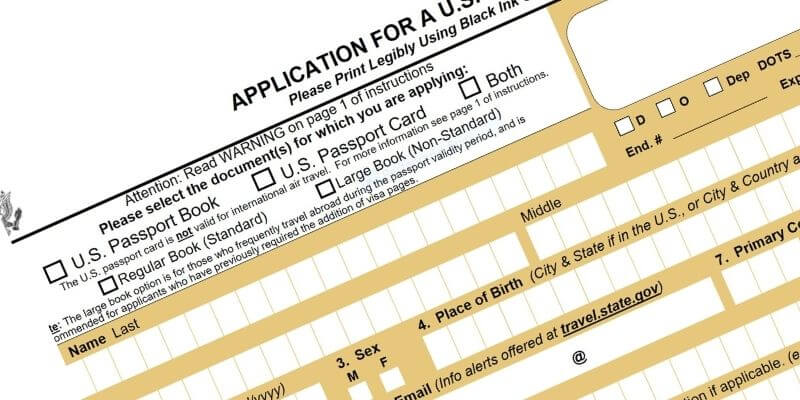 Download and complete the DS-11 form. You have your choice of completing the form online and then printing it or printing the form and filling it out by hand. Whichever way you choose is fine, it just has to be one way or the other. Do not partially fill out the form online and then finish by hand. You need to only use one way of filling out the form.
For even more reading…check out these additional blog posts…
Stay Healthy and Travel Stress-Free
Unique Gifts For Travelers
6 | Locate a Passport Acceptance Facility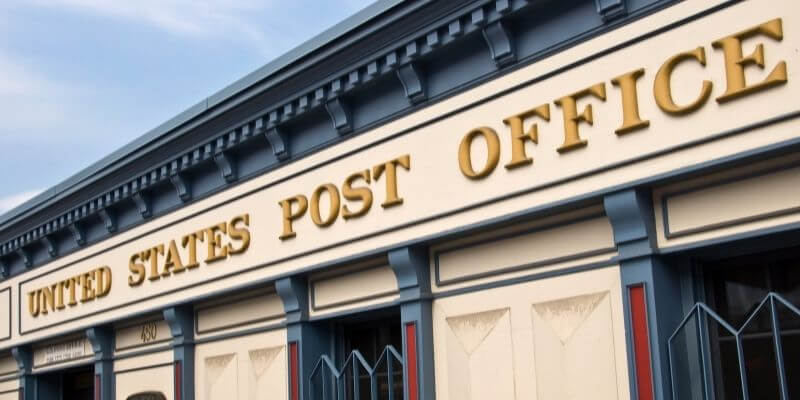 Locate a Passport Acceptance Facility and make an appointment HERE. The passport acceptance facility will go through all of your paperwork and make sure you have everything in order. Plan on your appointment taking about 30 minutes.
Keep in mind the passport acceptance facility is not verifying your paperwork. It is just the middleman to make sure you are sending in all of the required paperwork.
Your passport acceptance facilities are usually your county or city clerks' offices or post offices. If you need to get your passport photos taken, check when making your appointment because some of the facilities offer photo taking for an extra cost.
Application Processing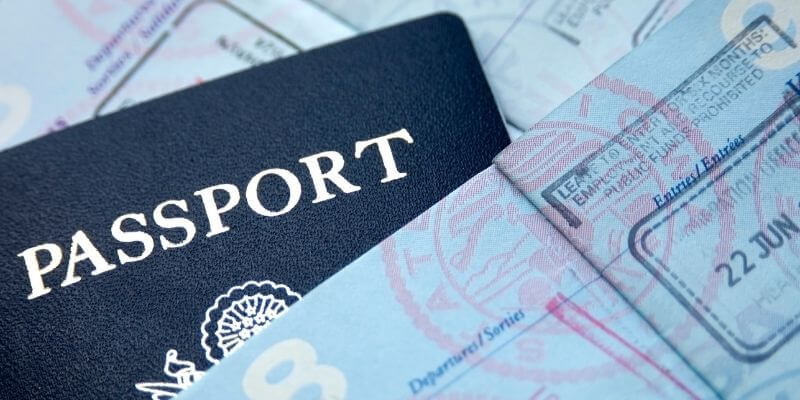 It can take up to 12 weeks for your passport to arrive in your mailbox. Most times it will not take that long. You should plan for that much time, just in case.
To learn more about the passport operations and processing times check HERE.
Once you have done your work, collected your document, filled out the application, and turned in all of your documents at the passport acceptance facility, sit back and wait for your passport to arrive in the mail.
Once your passport is in your hands you can start making plans without the restrictions of staying in the United States.
Thanks for stopping by. We love making new friends!
If you would like to reach us with a feature idea
or to discuss an idea or product our readers will enjoy
please email us at ~ [email protected]
We would love to partner with you to feature your travel destination.

Want to follow along? We love making new friends!
Follow us on Social Media.
Facebook @ Love and our Laptop Lives
Pinterest @ Love and our Laptop Lives
Instagram @ Love our Laptop Lives
Twitter @ Love and our Laptop Lives
Youtube @ Love and our Laptop Lives
Amazon Store @ Love and our Laptop Lives