Everyone gets excited about an upcoming vacation, but most vacationers dread the task of packing. Thoughts of wrinkled clothes, forgotten items, something breaking, or something spilling in our luggage come to mind when trying to get prepared for vacation.
With these tips and tricks on how to pack a suitcase, you can take some of the stress out of your vacation prep.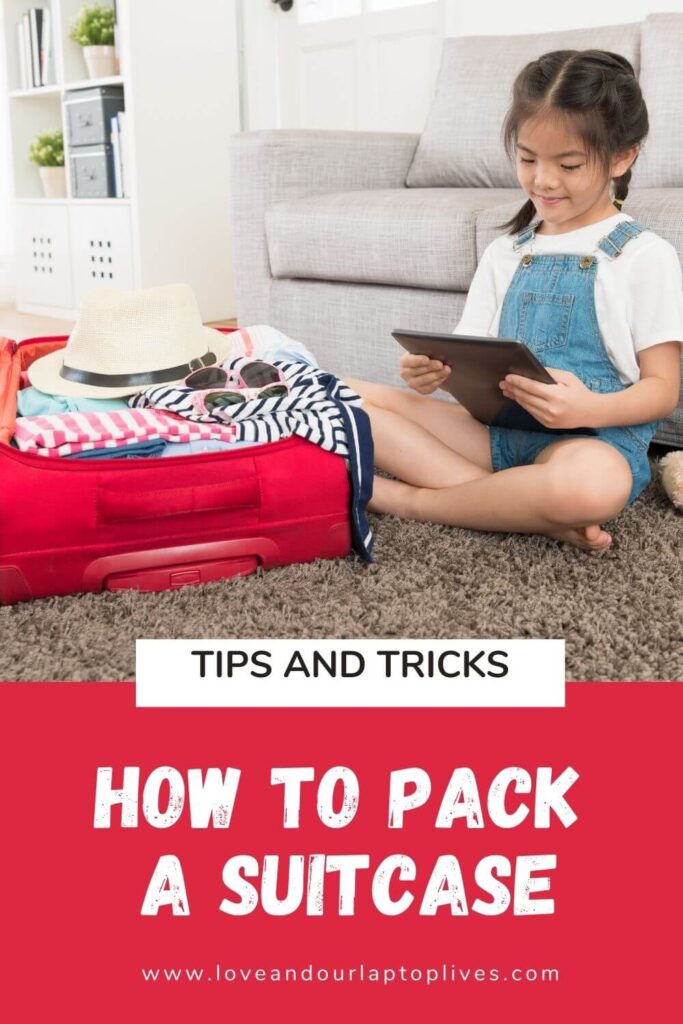 This post may contain affiliate or sponsored links. If you click on a link and make a purchase, I may receive a small commission (at no additional cost to you). Please see my full disclosure policy for details.
Choosing the Right Luggage
Making sure you have chosen the right luggage is key to starting off on the right foot. It's not as easy as just grabbing one and off you go. If you are a serious traveler you might have several different bags for different kinds of travel. For this post, we are using hard side luggage. To start your packing off on the right foot, first, visit Choosing the Right Luggage.
How to Pack a Suitcase starts with Planning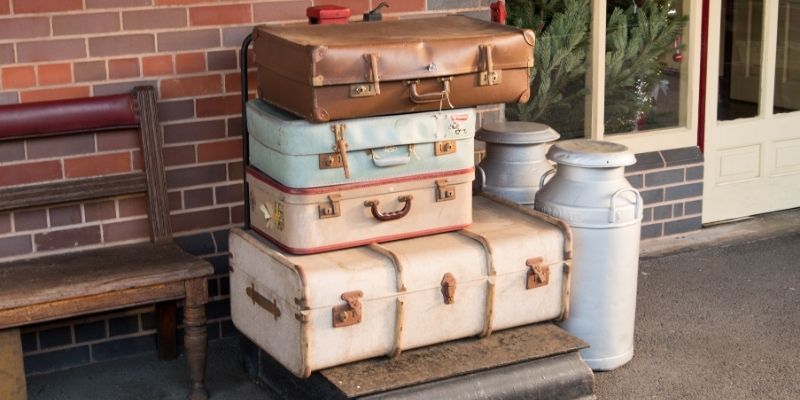 Smart packing starts with planning. Every vacation will require different wardrobes. If you plan your outfits based on your destination you'll pack less and have more space in your luggage. A trip to the beach will usually require the least, a ski trip requires different items than a beach trip, and for a cruise, you need to pack completely different. Plan according to your destination, plan your outfits, and never wait till the last minute to pack.
Once you have a plan, start with a collection of basics, like blue jeans, black pants, neutral-colored t-shirts, and a sweater. With these basic items, it's easy to mix and match. Add additional items or layer items to have different outfits. That way, you are not packing a new outfit for each day of your trip.
If your trip is going to require bulky items, wear them onto the plane. I have heard of some people wearing layers and layers of clothes through security, I encourage you to not go to that extreme. There is no reason for your flight to be uncomfortable.
Simple things can free up space in your luggage. For example, if you are heading to Florida during the winter, plan to wear your winter coat both ways. Your coat can double as a blanket on the plane. Wear your tennis shoes and pack your flip-flops or wear your blue jeans and pack your shorts.
Tips and Tricks on How to Pack your Suitcase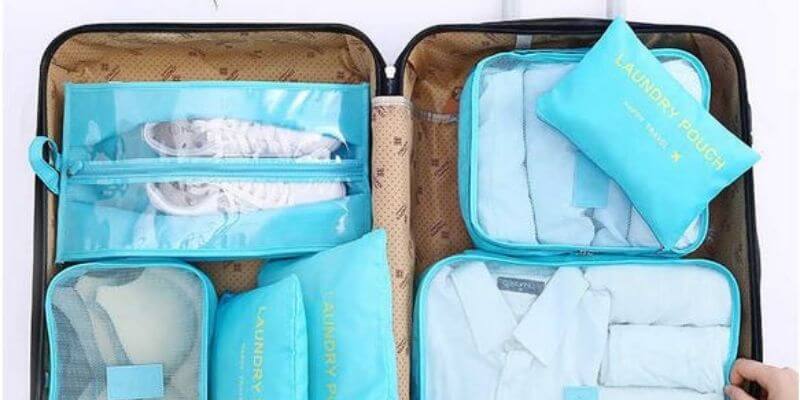 Once you know what you will be packing, it's time to figure out how to fit it all in your suitcase. Some like to roll their clothes and others like them folded. To make the best use of space, we find it's best to use a combination of both. Many times I use a rolling folded method. Rolling seems to help you fit more in your suitcase, but some items don't roll well, and rolling also helps prevent wrinkles.
Use packing cubes to help organize your luggage. By using packing cubes, I can separate our clothes. Gary's are in one color packing cube and mine in another. I use one for socks and underwear, one for jeans, and another for shirts. These lightweight, zip-up pouches allow me to remove the packing cube from our suitcase and place them in the hotel drawers or on the shelves.
When packing be sure to take advantage of all the extra space in your luggage. Pack socks rolled up in your shoes or tuck hair items and belts between the packing cubes.

Keep a set of toiletries ready to go. We have an extra set of toiletries in our closet all ready to go, right down to a duplicate set of makeup brushes and makeup. Gary packs lightly when it comes to makeup.
After a trip, I refill what we used and have it ready for the next trip. To ensure things continue to stay fresh when my at-home toothpaste or makeup runs out, I move the items from my travel bag to my at-home bathroom and put the newly purchased items in our travel bag.
All of my travel toiletries are kept in a hanging toiletry travel bag. When we reach the hotel, the bag hangs nicely on the towel bar in the bathroom. It keeps the counter space free.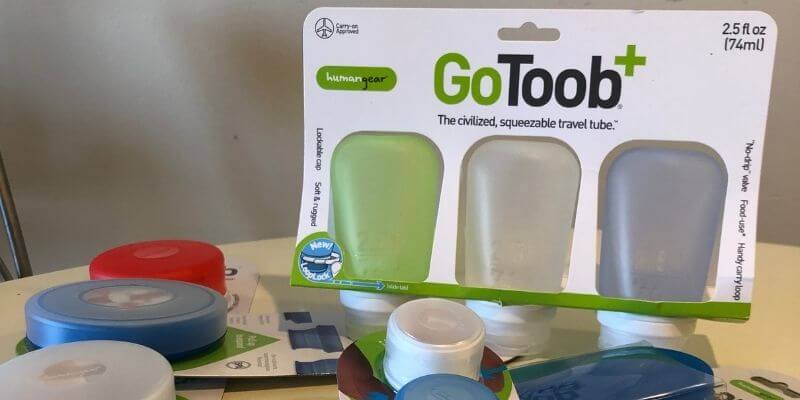 When packing toiletries, use GoToobs and GoTubbs. These two products have taken away my fears of anything spilling into our luggage. I have always struggled when it comes to packing shampoo, lotions, and such.
Those small plastic travel bottles use to be our only choice, and it seemed like they always expand and leak during flights, leaving us to have to wash everything it came in contact with. It was one such incident that made me go looking for this alternative.
Of the many advantages of GoToobs, my favorite is how easy they are to fill.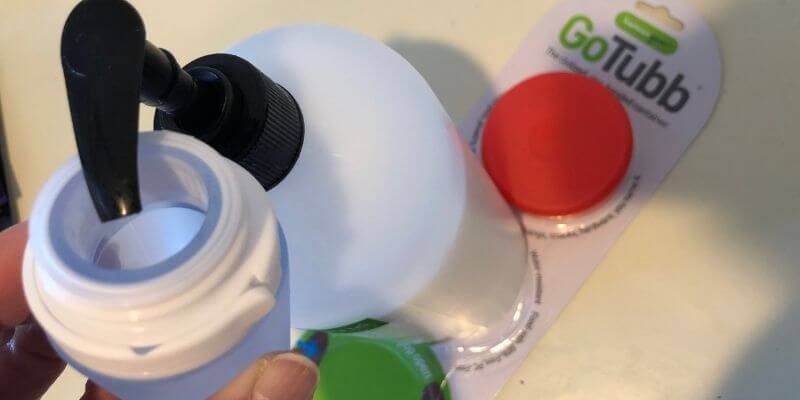 GoToobs are ~
Squeezable ~ Easy to get the liquid out and use all the liquid inside the travel tube.
No-Drip Valve ~ Keeps the cap clean and prevents leakage.
BPA-Free ~ Suitable and safe to use for liquid food substances such as ketchup.
Easy to Fill ~ Large bottle opening for easy filling and cleaning.
Lifetime Warranty!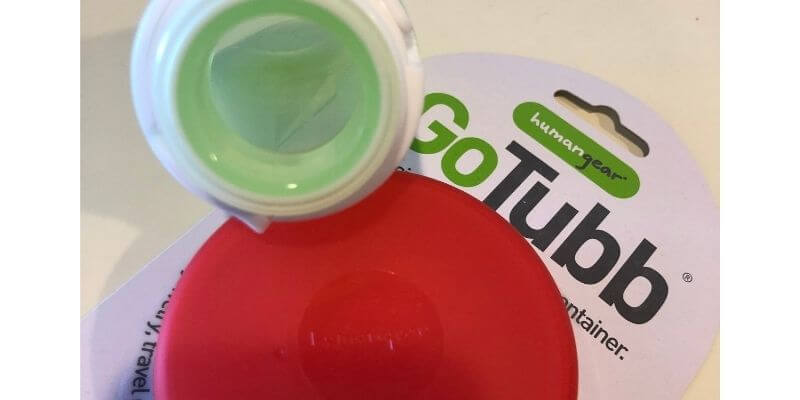 GoTubbs is another style. Similar to the GoToobs we know that what we put in them gets to our destination without leaking.
Gary uses them for tums and vitamins. I keep a couple of tide pods in another and earings in a small one.
Two additional items I always make sure to pack are ~

Wrinkle release fabric spray ~ no one likes to iron, especially on vacation but depending on how you pack, you may need to take care of a few wrinkles. One spritz, and you are wrinkle-free.
Laundry Bag ~ We always check to see if our hotel has laundry available or if our condo has a washer and dryer. If they are available, you can pack our luggage lighter.
Helpful Tools or Gadgets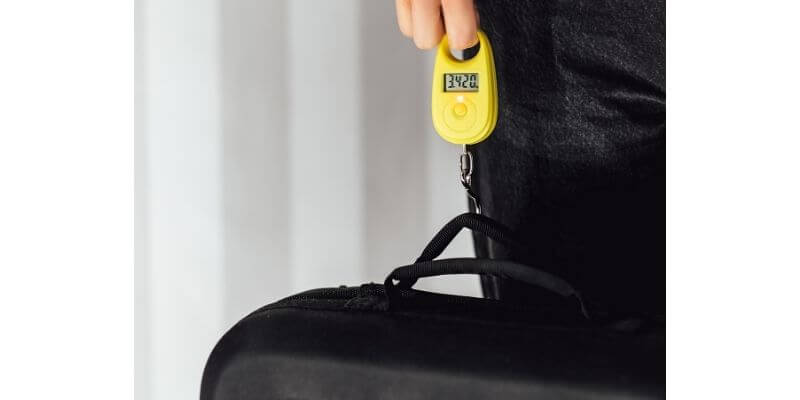 A portable luggage scale is one of the last things that I use when it comes to packing. Most airlines will charge extra for any piece of luggage that weighs over 50 pounds. Everyone wants to make good use of every inch of space in their suitcase, and we are no exception.
There is nothing worse than having stood in those long lines to check a bag, only to get to the front and be told it will either cost extra because its overweight, or you can step out of line and transfer stuff from one suitcase to another for everyone to watch and then have to get back in line.
Rather than having to go through that experience of trying to balance your luggage on your bathroom scale, purchase a portable luggage scale and check the weight of any luggage. Tuck this small device into your luggage to use on your return flight.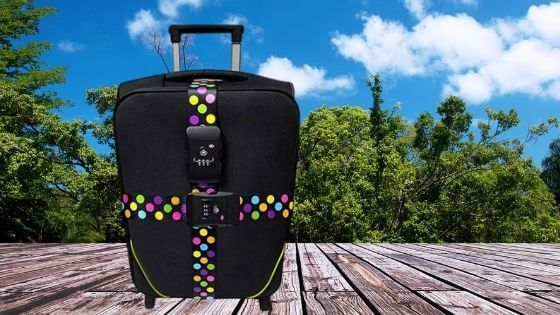 The last item necessary for packing is luggage straps. They allow us to make sure our luggage is secure and helps us find our luggage on the turn-style. Make sure to get TSA-approved straps.
Following these tips will help make your travels a little less stressful from the beginning. I know they make our travels a lot more pleasant not having to think about all those little details that go into packing.
Do you have any packing tips that we can add to the list and pass on to others? Please comment below and share with our readers.
Thanks for stopping by! If you would like to reach us with a
feature idea, you can email us at ~ [email protected]
We would love to partner with you to feature your travel destination.
Follow us on Social Media
Facebook @ Love and our Laptop Lives
Pinterest @ Love, Travel and our Laptop Lives
Instagram @ Love our Laptop Lives
Twitter @ Love and our Laptop Lives
Youtube @ Love and our Laptop Lives
Amazon Store @ Love and our Laptop Lives