35 Magical and Romantic Christmas Date Ideas For Couples

"The holidays are the perfect time to add magic to your dates.
With these magical and romantic Christmas date ideas for couples, you will enjoy the magic of the holidays together."
Whether you are single, dating, or happily married, the holiday season is not the time to put those fun dates on the back burner. These Christmas date ideas will put some magic in those holiday dates.
During the holidays, it's easy to get wrapped up in all the details of everything that needs to be done and put the romance on autopilot. How about taking all those Christmas activities, doing them together, and turning them into a romantic date? Your relationship will thank you, and I can almost guarantee that someone will score some sugar cookie points.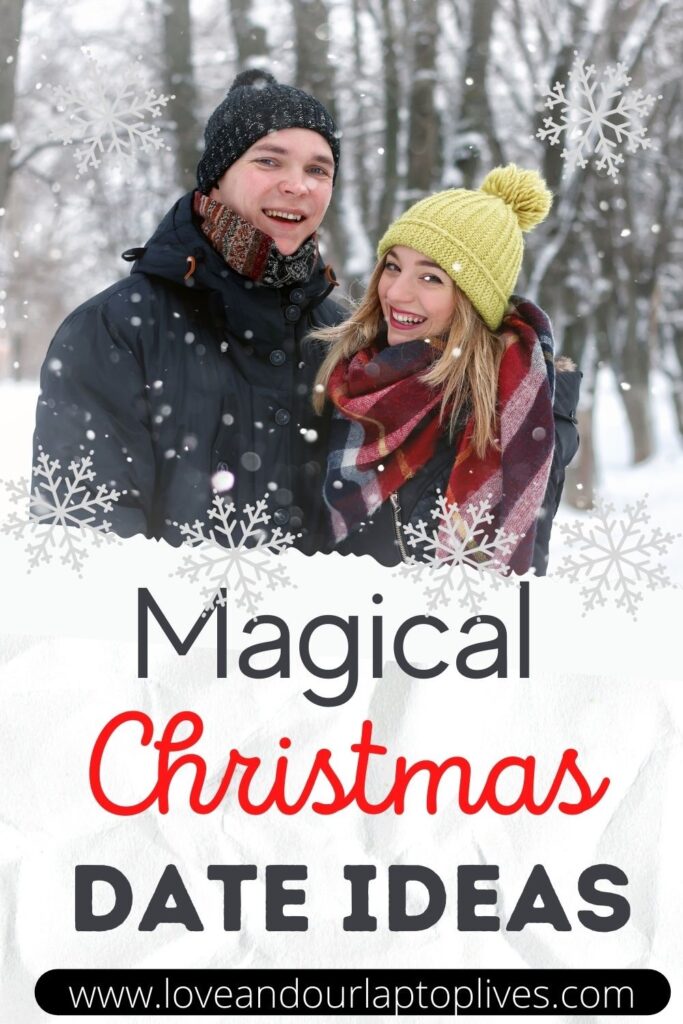 This post may contain affiliate or sponsored links. If you click on a link and make a purchase, I may receive a small commission (at no additional cost to you). Please see my full disclosure policy for details.
Romantic Christmas Date Ideas for Couples
We love Christmas dates, and you are going to also. The holidays, snowy weather, and Christmas lights add love and romance to any date. Altogether it brings warmth and coziness, perfect for spending time together with the one you love.
Go window shopping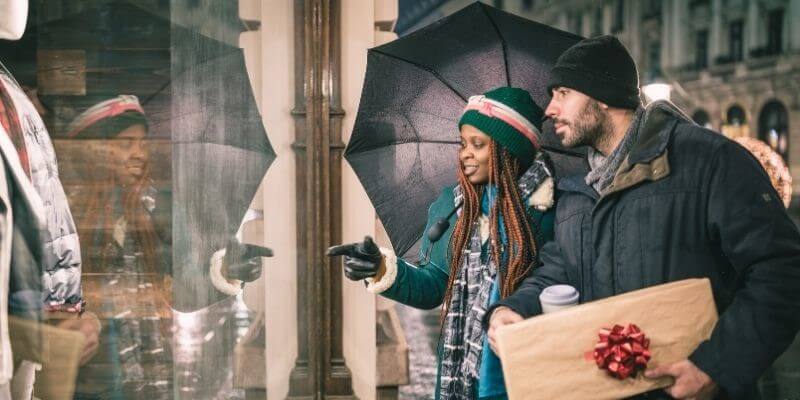 Make a date to go window shopping together. Walking down the sidewalk, holding hands, and window shopping can be very magical. Watch each other's faces light up at seeing something in the window they want. Or even more fun is reminiscing about something they had from their childhood.
The holidays are a great time to notice what makes them smile. You might get some hints for what to put under the tree.
Coffee shop date
Make a date to meet at the local coffee shop and try out some new holiday drinks. Many baristas can make some very creative drinks this time of year.
Get small drinks and share. The holidays are an excellent time to try several new beverages.
Take a sleigh ride in the snow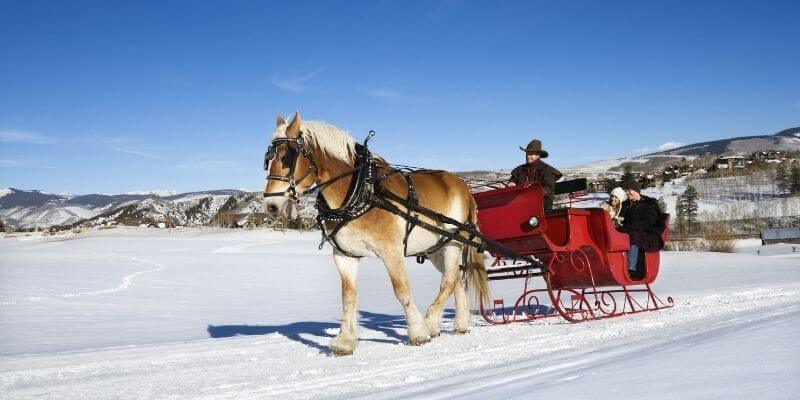 What says magical and romantic more than a sleigh ride? Every Hallmark movie or small town comes to mind when I think about this idea.
I can't help but picture the gentleman offering his hand to help his girl in the sleigh and then the couple covering up with the blanket and riding off into the snow.
As a bonus, hide a thermos of hot cocoa in the sleigh.
Ice Skating
Ice Skating is one of those nostalgic activities that take me back to my teen years. It is also a very romantic activity, holding hands and sometimes even helping each other stay upright.
Some Ice Skating Rinks have an indoor facility connected to buy hot chocolate and warm up. Or head home for a Hot Taddy and friendly, warm fire.
Find the best neighborhood and look at the lights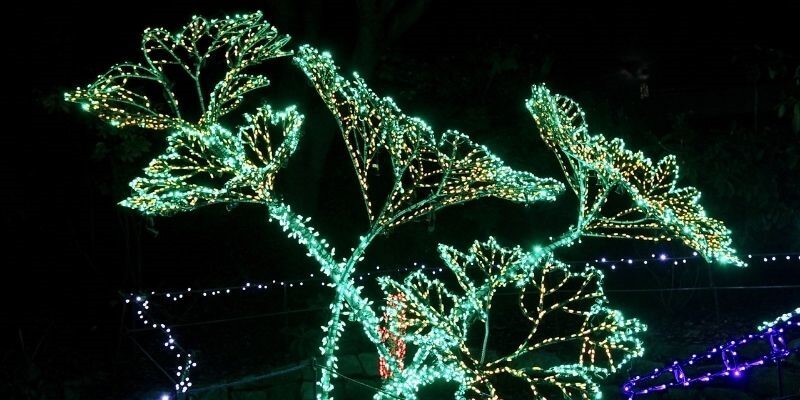 I love driving around at night. Things are more romantic during the Christmas season, with lights and music everywhere. Make a date out of driving around and finding the neighborhood with the best overall lights.
We have been doing this for years, and it's fun to see how each house or neighborhood changes.
Deck the halls
Make a date out of decorating the house inside or out. Decorating shouldn't be his or her responsibility. Doing these things together is so much more fun.
You may need to rearrange things once the decorating is finished, but spending time together is fun. Plus, you never know your guy may have an eye for decorating and never shared that with you.
I remember our first year, Gary asked if he could help decorate the tree. I said, of course! Now he is bringing in the Christmas decoration for us to decorate together before I'm even ready. He enjoys decorating and the holiday season. I love it!
Go thrift shopping for an ugly sweater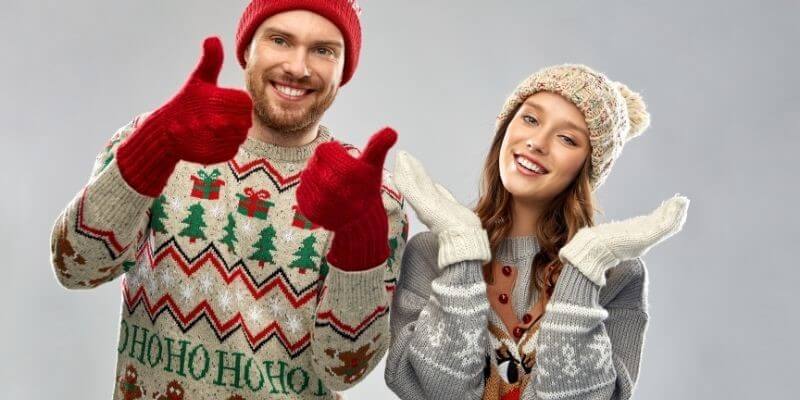 There must be an ugly sweater Christmas party on your list to attend. Make a game out of seeing who can find the ugliest Christmas sweater. Better yet, get out all of those extra crafts, tinsel, and whatever else fun you have laying around, and each of you makes your own ugly sweater. The gaudier, the better.
Check these sweaters out for inspiration.
Attend the Nutcracker Ballet or Christmas Theater Procuction
My youngest daughter loved ballet and took lessons as a child. It became a tradition to attend the Nutcracker Ballet and watch her dance every Christmas season.
Now that she is grown, we still find a local company that puts on the Nutcracker Ballet and make a date night of it. We dress up for the ballet, grab dinner before the show and then hold hands as we watch Clara dream of the mouse king.
S'mores by the fireplace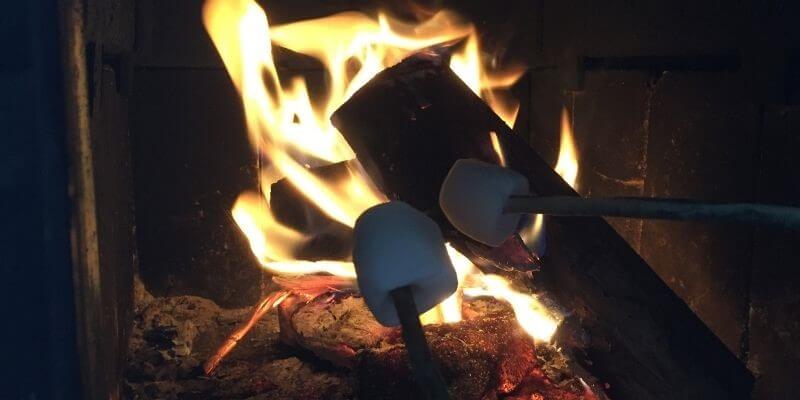 Why save s'mores just for the summer? Gather all of your favorite s'more's ingredients, or get creative and add some new possibilities. Try your hands at making homemade marshmallows for your s'mores.
Lite your fireplace, or use this indoor electric tabletop s'mores maker or a Sterno s'mores maker and enjoy your s'mores indoors.
Build a snowman
Grab a carrot, your old scarf, and a top hat (doesn't everyone have an old top hat?). Bundle up and head outside to build that first snowman of the season. Even better, make two, one girl and one boy. See if you can get creative ~ to make them hold hands, or one of them can have a gift for the other. What can you come up with?
Just in case you don't have an old top hat laying around, any of these snowman kits (top hat included) will get you going.
Go for a snowy walk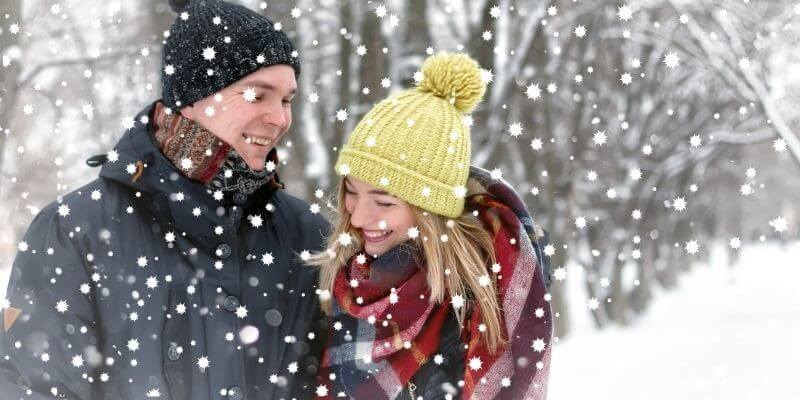 This one has to be my favorite. Go for a walk on a snowy night. I love walking with Gary after dark. Add the Christmas lights, street lights, and the snow falling. How magical is this?
Bake Christmas cookies
Grab all of those ingredients, lots of sprinkles, and spend the night making and decorating Christmas cookies together. How much flour ends up on each of you? Who can be more creative when it comes to decorating?
Build a gingerbread house together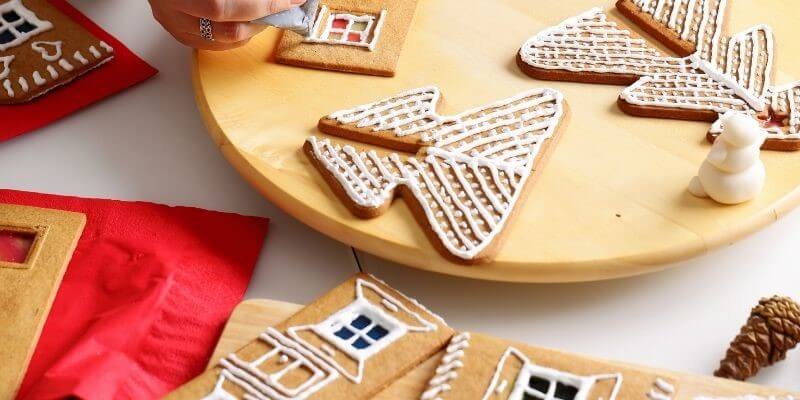 When building a gingerbread house, I always need a few extra hands. Pre-bake your gingerbread early in the day and then pour a glass of wine for each of you then and work together to make the best gingerbread house ever.
To make your gingerbread house baking easier, don't forget to pick up one of these gingerbread sets of cookie cutters.
Buy a Christmas Tree and decorate it together
Head out to your neighborhood Christmas Tree Farm, walk around together and choose the perfect tree. Show off those muscles, cut the tree down, carry it out of the woods together, take it home, and decorate it together.
Hot chocolate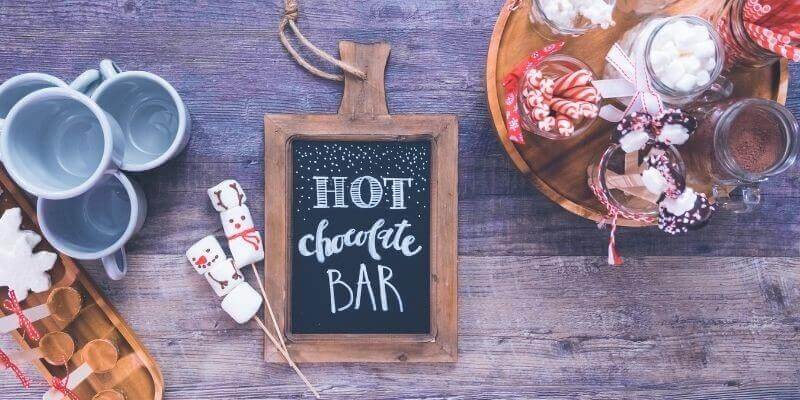 Have you spent time outside together? Come inside to a waiting cocoa bar, warm milk, cocoa bombs, marshmallows, peppermint sticks, caramels & even sea salt. Don't forget the whipped cream and sprinkles.
Add some of those Christmas cookies and enjoy warming up by the fireplace.
Christmas movie marathon
Pull together all of your favorite Christmas movies from your childhood, add a few new ones, cuddle together, make some popcorn and spend the day watching Christmas movies together.
What's your favorite Christmas classic?
People watching at the mall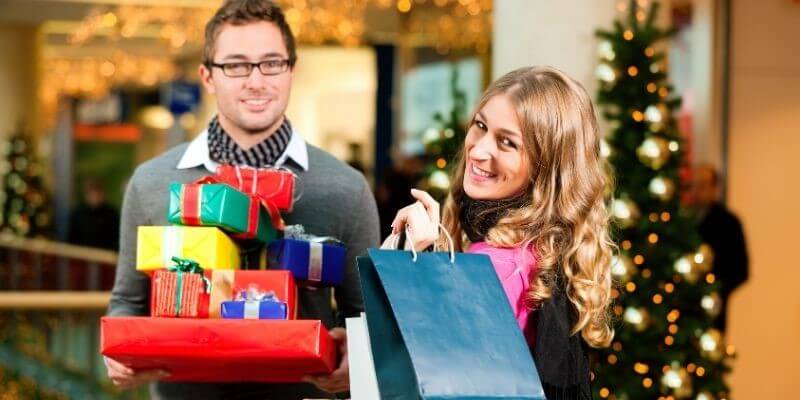 Even if you have finished Christmas shopping, head to the mall, grab some Starbucks, and people-watch. Make a game out of guessing who each shopper is shopping for and what they purchased.
Additional reading for more date night ideas ~
**At Home Date Night Ideas that are Fun and Romantic
Christmas Crafts
I'm kind of crafty, and Gary is not crafty at all, but there is something fun about trying to create something and get crafty together.
You can even start with something easy, pop that popcorn and get out those cranberries to string for the tree or garland. What a mess we made with this project!
Photo with Santa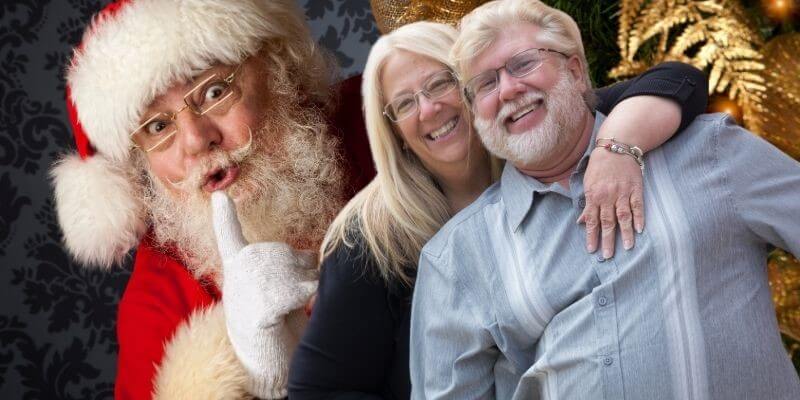 Yes, having your picture taken with Santa is considered for the kids, but who says adults can't get their pictures taken with Santa? I, for one, enjoy reliving the magic of seeing Santa.
Just pick a time when there are not a lot of kids waiting in line. It is hard enough for them to wait, let alone watch adults go before them.
Shovel out your neighbors
After a snowstorm, grab your shovels and do a good deed by helping out a few elderly neighbors. This is such a feel-good date, not just for you but for the neighbors you helped.
Looking for more romance? Read ~
**Romantic Staycation Ideas for Couples
Zoo lights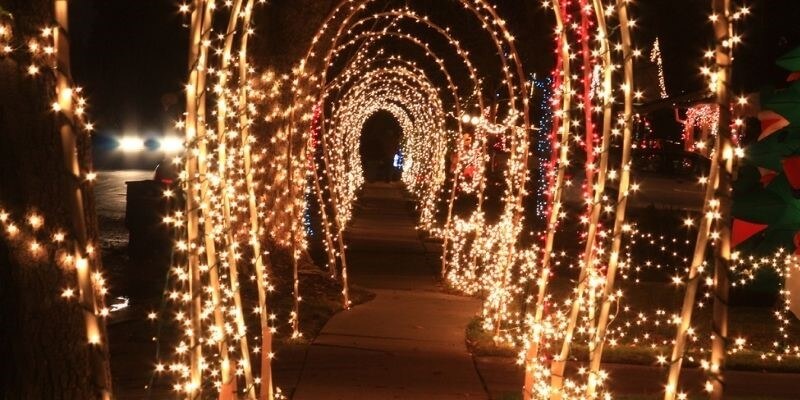 Our local zoo does a winter rotary with over a million Christmas lights; it is magical!! For a donation of a canned good or a monetary donation, you can drive or walk through and enjoy the magic of the lights.
Fondue Date night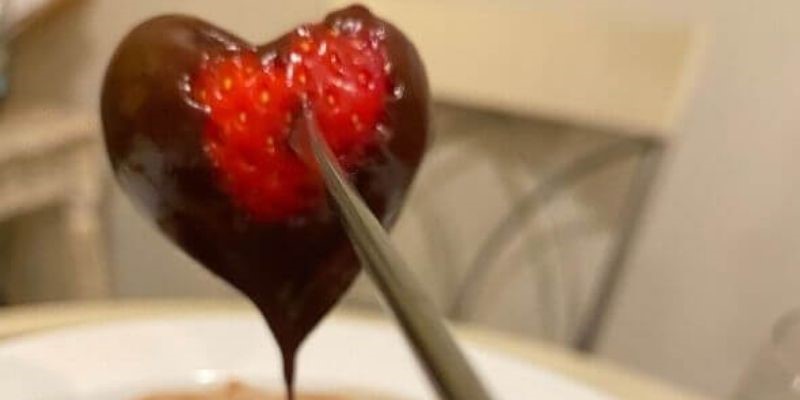 A fondue date night is on top of our romantic date night list, no matter what time of year it is. We take it up a notch during the holidays and make it more memorable. Our favorite seafood, steak, and over-the-top chocolate fondue for dessert.
More amazing reading ~
** Fondue Date Night with Recipes
Christmas Date night box
Date night boxes are so much fun, "Date Night in Box" has a holiday Tis the Season Box. When a date night seems like a distant memory, "Date Night in Box" delivers a custom-curated date night to your door; enjoy it in your PJ's; we won't tell anyone!
A date night box is to be enjoyed from the comfort of your home. Each "Date Night In Box" includes interactive activities with ambiance and a tasty treat to bring you together in meaningful ways. Their highest priority is to help you connect with your partner.
Follow the link above and use CODE 15offnib for 15% off.
Code is active at the time of publishing, no guarantee for how long.
Make ornaments
Making ornaments is fun. Even if you are not crafty, you can do this. Clear glass ornaments with little mementos in them are so much fun to make together. Fill one with popcorn seeds and movie stubs from the last movie you saw together. Or sand and tiny seashells from your last trip to the beach.
We'd love to know what ideas you can come up with for this one.
Day in your Christmas pjs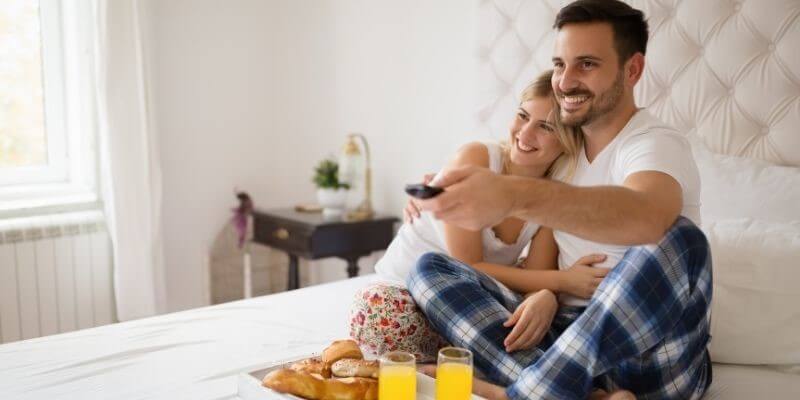 With the busy Christmas season on top of us, what could be more perfect than a day in your pj's?
One partner can get up and make coffee s and serve it bed while you both get a slow start on the day. From there, relax and enjoy each other and the day with nothing on your schedule except each other.
Any of these Christmas pajamas will have you feeling cozy during your day in your pj's!
Indoor or Outdoor picnic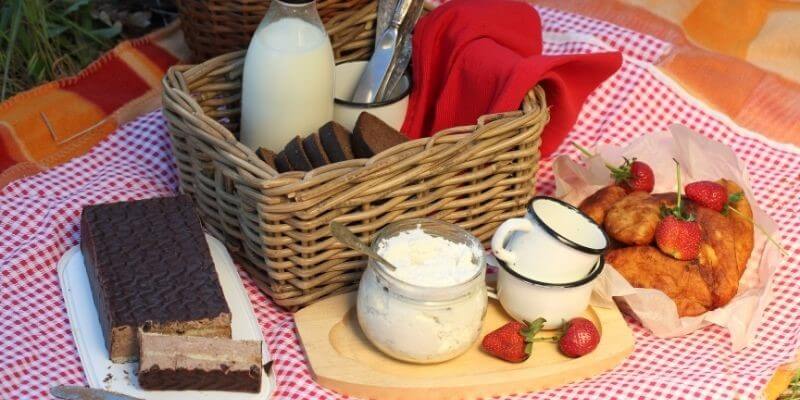 Pack a picnic lunch and lay out a blanket. Then ask your sweetie to join you in front of the fire and join you for a picnic. If you are adventurous, head outdoors for your picnic. No one says picnics need to be strictly a summer thing.
Be sure to invest in a picnic basket for all of those romantic picnics the two of you will have.
Snow angels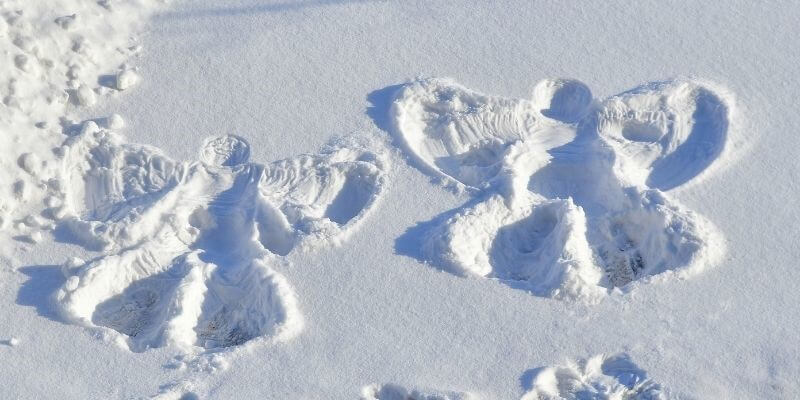 After you shovel out your neighbors, why not try your hand at making a snow angel just like when you were little. Make sure to offer a hand and help each other up. You don't want to mess up those angels.
Christmas puzzle
Spend the night together, putting together a Christmas puzzle. There are some cute ones you can buy. Add a few Christmas cookies and a bottle of good wine, and you have an entertaining night ahead of you.
All of these Christmas puzzles are so much fun!
Go Christmas caroling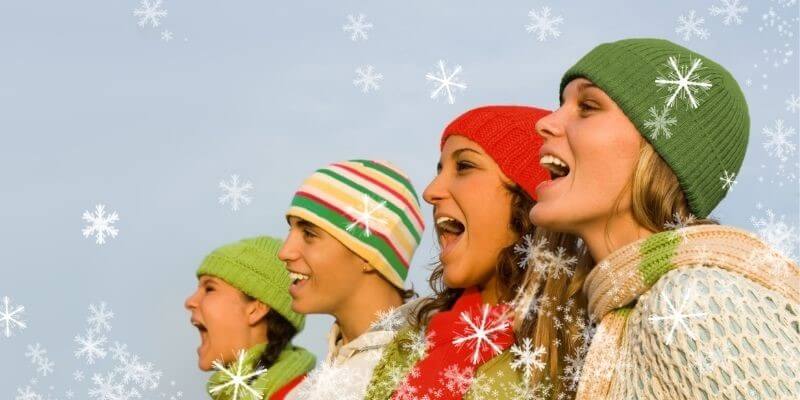 Find a local group that is going Christmas caroling, and even if you are not a singer, join them in spreading some Christmas cheer throughout the neighborhood.
Visit Botanical Garden lights
A neighboring city has a botanical garden that does a magical tour through their gardens. This is a very romantic Christmas date idea for couples. Walking through the woods and gardens and seeing the lights and displays make you want to snuggle close and hold hands.
Want to be more Romantic? Read ~
**Simple Ways to be More Romantic
Snowball fight
Bundle up and be a kid at heart. Nothing says love more than a good old-fashioned snowball fight. Time to see who has the better arm. No hitting above the belt.
Candlelight meals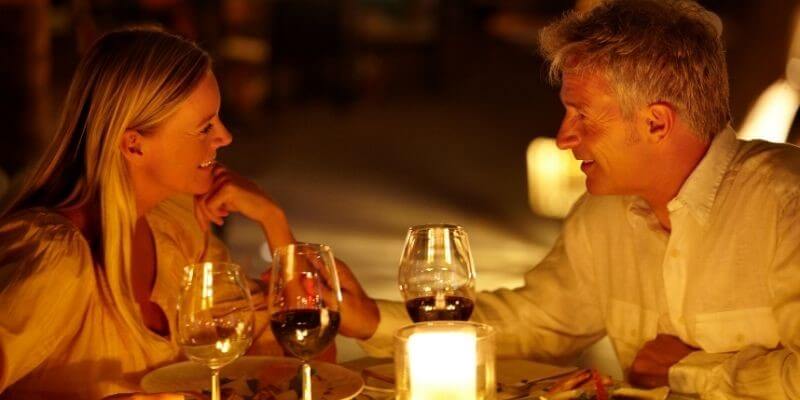 Make the night be just about the two of you. Together cook your favorite meal, turn the lights down low, add some Christmas lights and music, light those candles, and enjoy a candlelight meal together, just the two of you.
Romantic Christmas dessert
If you need that perfect dessert for Christmas and haven't decided what will be served, make a date out of trying several recipes together and taste testing them. Together decide which will be served on Christmas day.
Shop for a needy child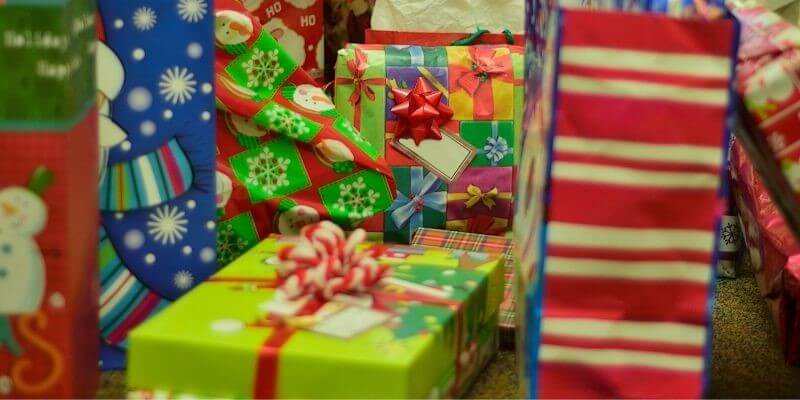 Choose one or two children from the Toys for Tots tree. Go shopping together for the children, then wrap the gifts and leave them under the tree.
You will have the warm feeling of knowing together, you helped make Christmas memorable for someone in need.
A quiet night at home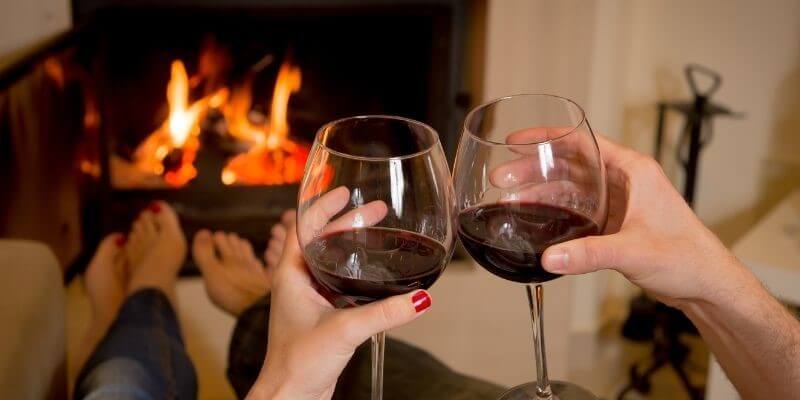 As crazy and hectic as the Christmas season can be, a quiet date night at home might be the perfect escape. Order your favorite take-out, turn on the Christmas lights, light a fire and have a quiet night at home together.
Don't put your relationship or dating on hold during the holiday season. Instead, use all the magic to create an over-the-top romantic Christmas date night.
Thanks for stopping by! If you would like to reach us with a
feature idea, or to say "hi," you can email us at ~ [email protected]
We would love to partner with you to feature your
travel destination.
Please don't leave without signing up for our monthly email.
It will keep you up to date on awesome travel ideas.
Follow us on Social Media
Facebook @ Love and our Laptop Lives
Pinterest @ Love, Travel and our Laptop Lives
Instagram @ Love our Laptop Lives
Twitter @ Love and our Laptop Lives
Youtube @ Love and our Laptop Lives
Amazon Store @ Love and our Laptop Lives