What is a day hike? It's a hike or walk that can be completed from start to finish in one day? Some hikes may be short, and others may take the entire day. If you first prepare for a day hike, it's a perfect way to spend a summer day in Wisconsin.
A day hike can be an enjoyable way to explore nature by yourself or with a friend. When you go on a hike, you get to discover places that you can not see from the road. Use your time on a day hike to leave your worries behind you and enjoy nature.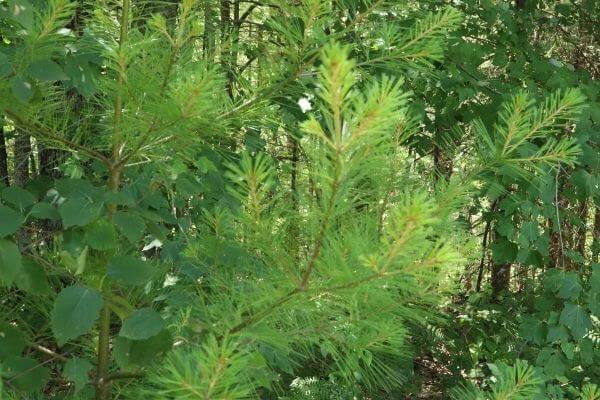 If hiking is new to you, day hiking is a great place to start. Maybe you are a bit apprehensive, concerned that you are not in shape to hike. Afraid you won't find your way back and get lost in the woods. Take comfort – there are hikes out there for everyone. You are not in a race to the finish line. A day hike is a low-impact workout where you can enjoy good company and beautiful nature.
Hiking offers many health benefits. It can help with weight loss and offers you an overall sense of peace. Hiking is no different than any physical activity. You need to prepare for a day hike and start slow. Test your body and discover your limits.
On a recent trip to find some hidden Wisconsin waterfalls, we were thankful we thought to prepare for a day hike. We had to take a couple of short walks to get to the waterfalls.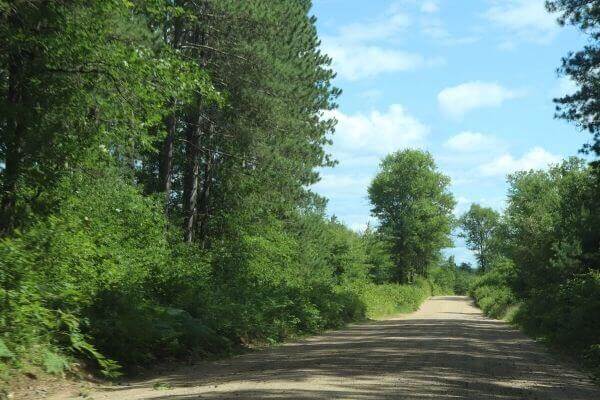 Whether you plan to go deep into the backwoods or stay closer to home and chase Wisconsin waterfalls, the possibilities for a day hike are numerous. National parks and national forest land are two great places to start. Most of these parks have paved or marked trails.
To determine what you need to bring on a day hike, think about:
1 | How far do you plan to hike
2 | How remote is the location
3 | The predicted weather
The longer or more remote the hike is and the more inclement the weather, the more clothing, gear, food, and water you will want to take with you.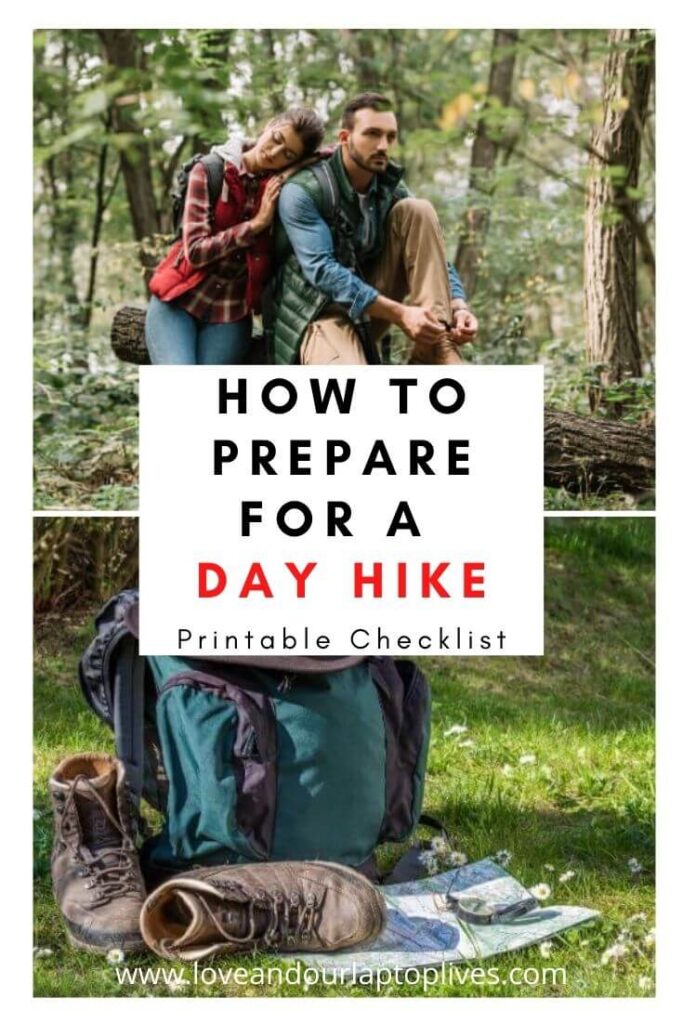 How to Prepare for a Day Hike
One essential element of a successful day hike is to pick the right day. Before embarking on an adventure, make sure you choose the right day. Watch the predicted weather. If there is any chance of a storm, you may want to postpone or reschedule your hike.
Weather can change quickly. A slight chance of sprinkles can quickly change to thunderstorms.
What may seem like a pleasant temperature when sitting on the deck with a drink may not be enjoyable hiking a few miles with a backpack.
Humidity plays a significant role in comfort. The higher the humidity, the more unpleasant your hike may feel.
If you plan on going for an extended hike, it is best to leave early in the morning to avoid the hot midday sun. The hours, 11 -1, when the sun is at its peak, is the optimal time for a break in the shade.
How to Dress for a Day Hike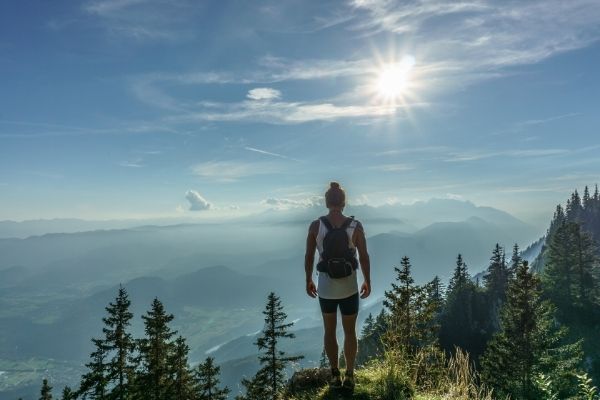 What to wear on a Day Hike
The correct clothing is essential. I'm not referring to the need to be fashionable. The trees, streams, and animals don't care if you wear the latest.

Weather-appropriate clothing is a must. Think layers and moisture-wicking. Avoid cotton at all costs. Cotton clothing traps heat and sweat. Stick with wicking fabrics such as polyester, nylon, or bamboo. It's also important to avoid dark clothing as it absorbs heat from the sun.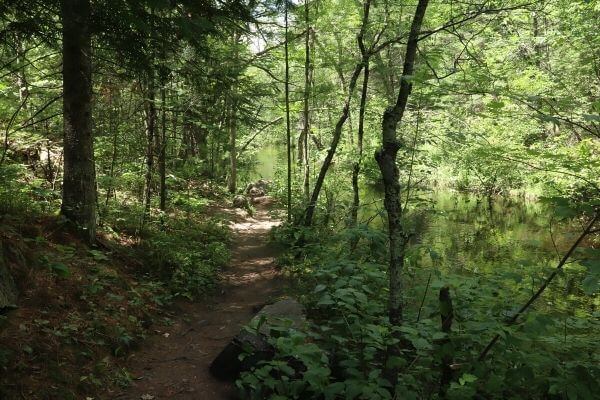 Depending on the area, even in the summer, you might want to consider long pants to protect yourself from bugs and branches. Good shoes or boots are a must to prevent you from getting sore feet. Spending a few extra dollars on quality shoes with ankle support will be worth the investment. Add a good hat and sunglasses to protect yourself from the sun.
Packing for a Day Hike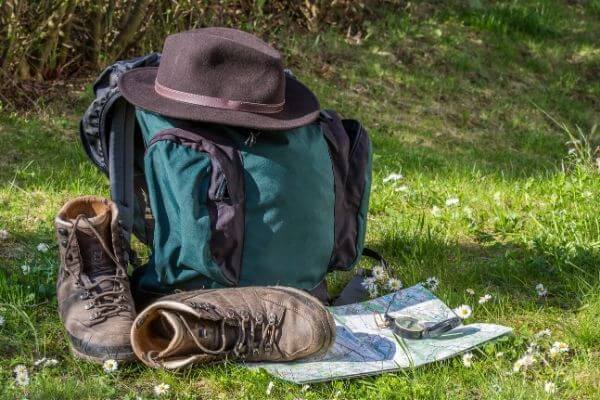 Prepare for a day hike by knowing what to carry with you. Packing for hiking requires a bit of planning.
Start with finding the right backpack. Your backpack is the primary gear for your hike. A bag with thick straps will generally be the most comfortable. If you take a longer hike, you will appreciate this added comfort. Be sure to choose a backpack designed for activity and is a fit for you. The size should be appropriate for your torso length and fit comfortably and snuggly on your hips.
When shopping, try on several styles of backpacks for proper fit. Visiting a store such as REI or other sporting goods store is a great place to start. Knowledgeable sales personnel will be able to help you determine the right backpack for your body type and the style of hiking you are planning on doing.
Over time your choice of backpack may change depending on your activity level and the type of hiking you continue to do.
Don't overpack your bag. A good rule of thumb is to keep the packed weight of your bag to under 10% of your body weight.
My grandson Nathan has been on several day hikes as a scout. I enlisted his help to prepare for a day hike by asking his advice on what should be in my backpack.
What to pack in your bag ~ According to Nathan
Water (12 ounces for each hour you will be hiking)
A first aid kit with a tick twister
Snacks (fruits, trail mixes, electrolyte drink mixes, beef jerky)
Camera
Extra Socks
Whistle (Nathan specified Metal Whistle like this one)
Pocket knife or Multi-tool
Lighter or matches
Map of the area you are hiking
Hat
Sunglasses
Toilet paper
Your identification
Cell phone ~ even if you have no cell service, you have a backup camera, compass, and flashlight. (I would also suggest taking an extra power bank and cord)
If you are hiking out to find that perfect spot to relax, you might want to add a blanket, book, or some music.
Listen to your body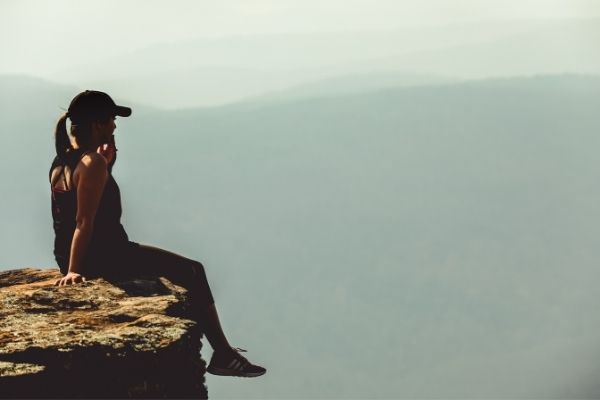 You want your day hike to be enjoyable. To get the most out of your hike, listen to your body. A hike is not a sprint to the finish. It's a journey that you enjoy along the way. It's OK to take breaks and detours along the way.
If you feel like you can't go any further, you have already gone too far. Plan those breaks. Depending on the weather, you may need to stop more often. If you feel like you can't go any farther, stop, take a break, and maybe even call it a day. Avoid heatstroke.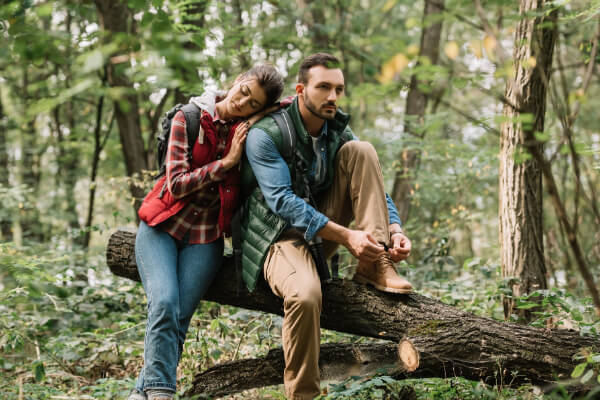 Heatstroke is real and all too common. Some of the warning signs are headache, vomiting, disorientation, dizziness, muscle cramps, weakness, nausea, rapid heartbeat, lack of sweating even when it's hot, and rapid or shallow breathing. If you are starting to show any of these signs, call it a day! Don't hesitate! If needed, do not hesitate to call for help while you still can.
As long as you prepare for a day hike correctly and have the right tools, hiking can be a pleasurable experience.