5 Things To Consider Before Kayaking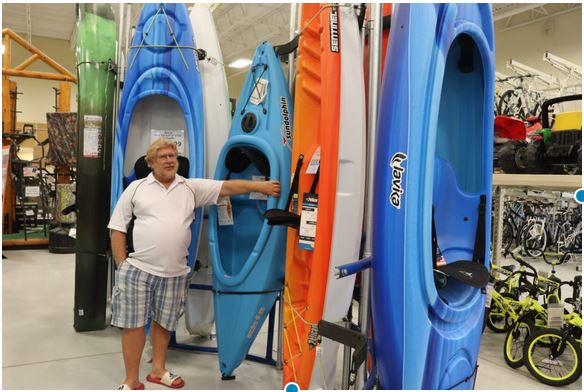 Is Kayaking on your bucket list? This is one of those things that when we are on the water I see Gary watching as the Kayaks glide over the water gracefully. So it did not surprise me when it was one thing Gary put on our bucket list. It's something he's never done and really wants to learn.
During a recent trip to the sports store, we played around and did some looking at the Kayaks on display. Kayaking is an outdoor activity that seems fun, exciting and peaceful all at the same time. We learned a lot that day in the sports store and I know we have a lot more to learn before hitting the water. Gary will be in the water long before me. Having recently injured my wrist at work, it seems to be taking forever to heal (but it's only been a few weeks). Kayaking for me may have to wait. But I'm not letting that stop, Gary, from checking something off our list.
We were told that learning to Kayak is easier than it is to learn to ride a bike If you are a beginner like us, here are some important points we have learned and want to share with you about kayaking:
Types of Kayaking
There are several types of kayaking that you can engage in, depending on your environment. Let's take a look at the three main types of Kayaking.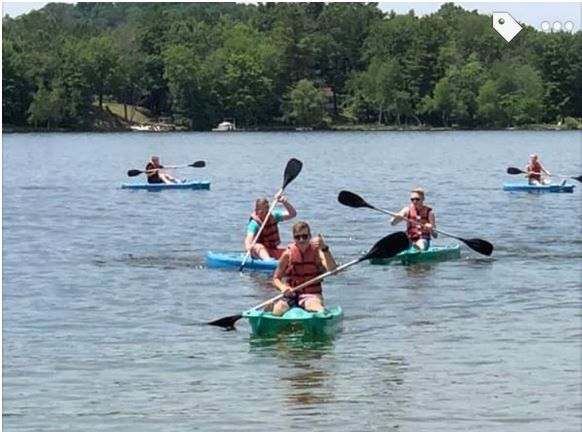 Recreational Kayaking
Recreational Kayaking is casually for fun on a shallow lake, pool or a flat-water stream. Recreational kayaks are usually quite smaller in length (less than 12 feet on average) and have larger cockpits for easy entry and exits. Many of the new Kayaks offer an open concept making it easier for recreational kayaking. They are also relatively light and very easy to handle. This is the kind of Kayaking that is recommended for the beginner. A great way to test the waters and build up your knowledge and stamina.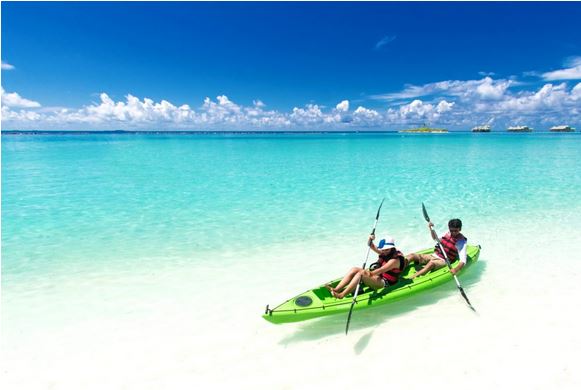 Sea Kayaking
Sea Kayaking involves paddling a kayak in large, open bodies of water such as oceans, lakes, and bays. Sea kayaks have covered decks and are relatively longer (between 10 and 25 feet) for storage of gear and food and most importantly, make it easy to paddle in straight lines.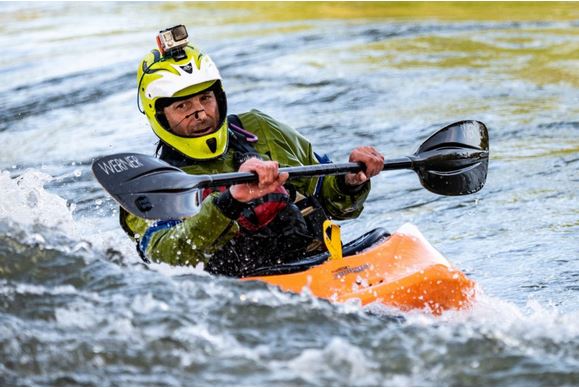 Whitewater Kayaking
Whitewater Kayaking is basically paddling kayaks through moving bodies of water that also have rapids, such as rivers and creeks. Whitewater kayaks are shorter compared to sea kayaks but stronger and more stable. Whitewater Kayaking is something you should never do alone. It is not something recommended for the beginner. If you have an adventurous side, this kind of Kayaking might be something to work your way up to.

There are other types of kayaking, that are not as popular; kayak camping or kayak fishing. Also on the market now is a kayak that you paddle or pedal. Yes, I did say pedal. Pedaling offers some advantages over paddling. It frees up your hands and allows you to get places faster.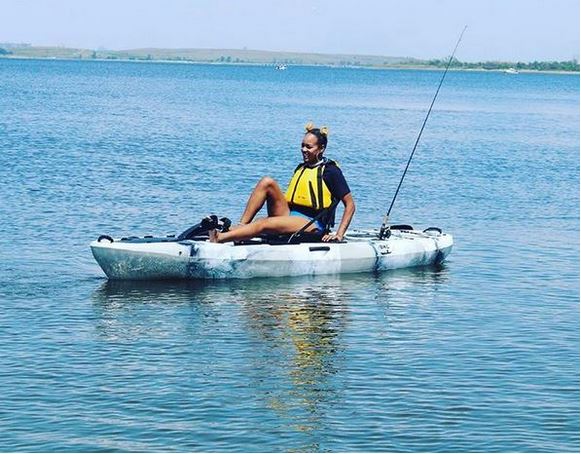 Just know the type of kayaking available in your area, this will be your guide in helping you know the type of kayak to buy or rent. This will also be your guide in determining what type of gear is needed.
When they said Kayaking is easier than riding a bike, I questioned that. Then I found out there are kayak lessons. Yes, this might be a great idea. If you have friends that are knowledgeable in Kayaking, start by talking with them. If they're skilled (and willing) enough, they may be able to teach you enough to keep you from just going around in circles.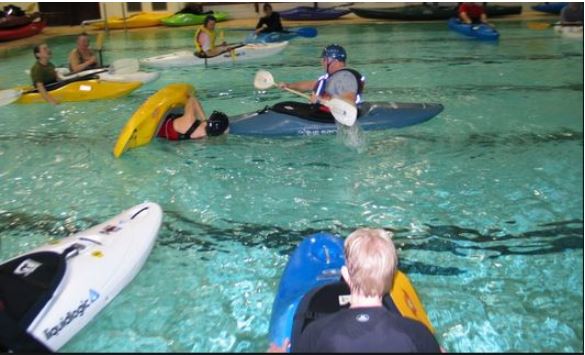 Kayaking Preparation
If you're a beginner, there is a lot to learn, how to paddle, how to paddle faster and more effectively. And like I said earlier how to not just go in circles. You need to understand proper form, holding the paddles as well as different types of strokes, this will also help you conserve energy and be efficient. Learning how to recover from a capsize as it is always a possibility when you hit the waters.
Kayaking is a physical activity, and you need to have the right accessories to not only keep warm and comfortable but also make it easier to escape if you capsize. Top of the list is a properly fitting Personal Flotation Device and, of course, a paddle that goes with your hand size. Other kayaking equipment you should have is a sun-blocking hat, waterproof footwear, and non-cotton waterproof kayak pants and top. Yes, there is a lot to think about.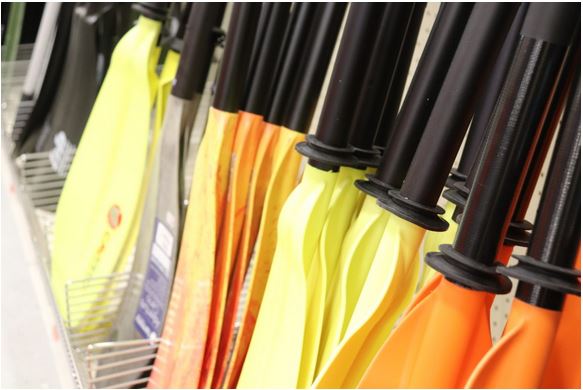 Kayaking Gear
In addition to the above point, you should bring along items to sustain and safeguard your life in case anything unexpected happens while you are in the waters. Here are some examples of kayaking safety gear:
As you can see Kayaking can be a major investment.
The kayaking safety gear you carry depends on the size and nature of your kayak, the type of water body you plan to kayak in, as well as your local laws. However, the above kayak accessories are the most commonly used all over the world and are available in most kayak outlets.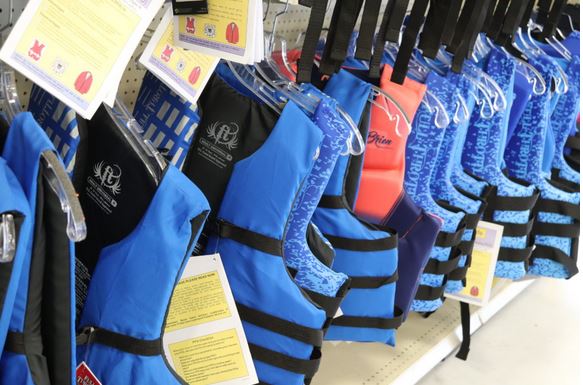 Whatever your reason for kayaking, you want to have a fun and memorable experience whether with your friends, family or by yourself. If you decide to go alone, let somebody know when and where you are going. Kayaking will challenge you both mentally and physically. Plus gets your adrenaline going. If your plans are to just Kayak in your back yard, most of this equipment is not needed, decide for yourself, but don't slack on having the right personal flotation device and paddle.
For more of our summer fun on the water head over and see our Independence Day Fun
We would love to hear about your Kayaking ventures. We welcome any additional tips before we hit the water.
Be safe and Have Fun!
Gary & Michelle
X O X O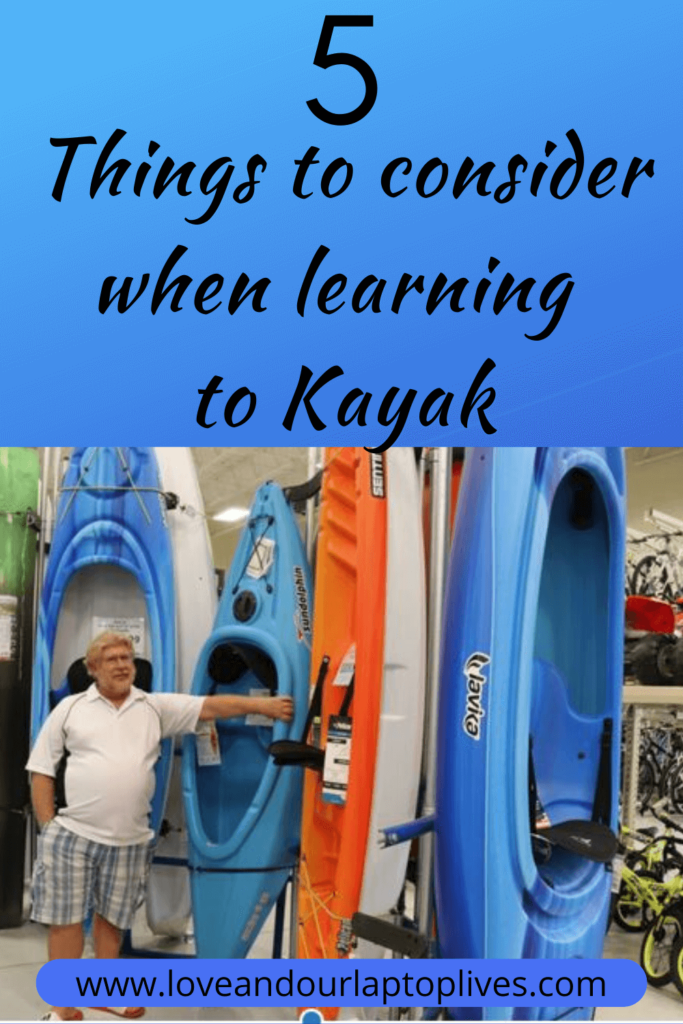 Thanks for stopping by! If you would like to reach us with a
feature idea, you can email us at ~ [email protected]
We would love to partner with you.
* Blog posts may contain affiliate links. This means if you click a link and make a purchase through that link, we may receive a small commission at no extra cost to you.
Some blog posts have been sponsored. This means we received compensation for publishing the post. However, all thoughts and opinions remain our own.