45 Unforgettable Winter Staycation Ideas for Couples | Romantic | Budget Friendly

"Push aside the pressure to book an exotic romantic vacation.
You won't need your passport for these romantic winter staycation ideas for couples".
We all love to travel, finding new destinations and adventures. During those times when travel is not in the budget, have you ever considered a relaxing staycation?
These budget-friendly romantic winter staycation ideas for couples will soon have you feeling all warm and cozy and wanting to come up with more ideas for a romantic winter staycation.
Suppose you are finding yourself with vacation time and no place to go. These winter staycation ideas for couples will offer you some fun alternatives to planning, packing, and waiting at the airport.
A staycation is an amazing way to enjoy time off, save money, and reconnect as a couple.
What is a Staycation?
The dictionary meaning of a staycation is ~ "a vacation spent at home and might include day trips to local attractions."
A staycation is a break from work or your normal routine. A vacation that does not require you to travel very far from home. A staycation can involve an overnight stay someplace but usually not much farther than a couple of hours from home.
I love staycations that involve spending a night or two at a local bed and breakfast or hotel.
Why would you want to take a Staycation?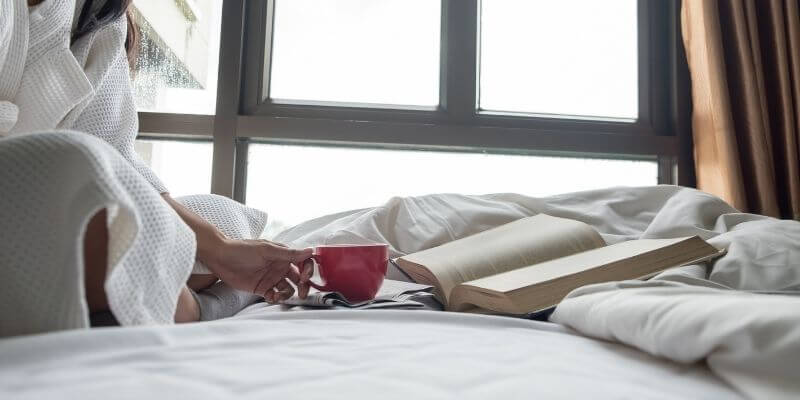 There are several reasons to consider a staycation in place of a long-distance vacation. There is no right or wrong way to take a vacation. This is your personal time. You choose the right vacation or staycation for you. These are just a few of the added benefits of taking a staycation.
No packing ~ packing seems to be one of the top things travelers dread. There are so many questions ~ What will the weather be like? Am I packing too much? Will I have everything I need? Can I get everything in my carry-on?
No jetlag ~ even if traveling in the United States, jetlag seems to hit us all. Sometimes mildly and other times just the hassle of packing, flying, and fighting the crowds can leave us feeling sluggish and drained of energy.
Save time ~ a staycation saves you so much time, no spending time online looking up flights, hotels, rental cars, and trying to coordinate your entertainment, adventures, and excursions.
Relaxing ~ staying at home can be more relaxing than dealing with the crowds and all of the details that go along with traveling. You get to skip navigating the airport.
Become a tourist in your hometown ~ a staycation allows you to become a tourist in your hometown. You might be surprised at home many gems are nearby.
Save money ~ airfare, hotels, meals, activities, and souvenirs all add up. By enjoying a staycation, you'll be able to enjoy more of your local luxuries ~ that over-the-top new restaurant, a massage, or even a shopping trip. You can keep your money local and support your community.
How to plan a staycation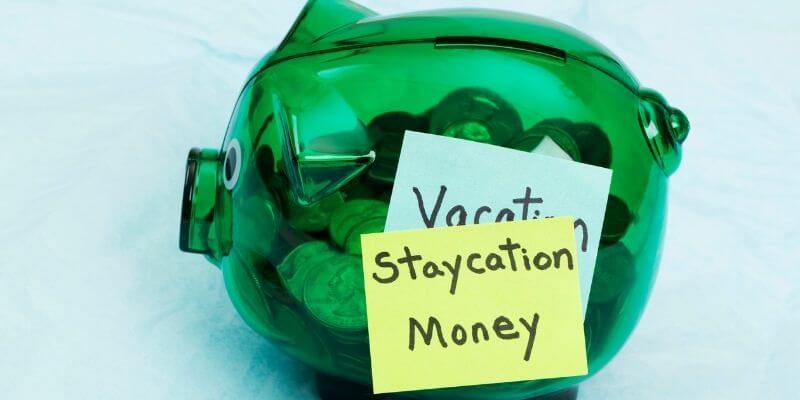 You have decided your next vacation will be a staycation. Now what? Planning a staycation can be as simple as just requesting your time off work and staying home, or you can get more detailed and plan activities similar to a long-distance vacation without most of the hassles of packing and coordinating flights.
Know what you are trying to accomplish. Sometimes when you get time off, all you want to do is stay home, relax, and de-stress—other times, we stay home with a purpose ~ romance, family time, the need to get things done at home, wanting to explore your city.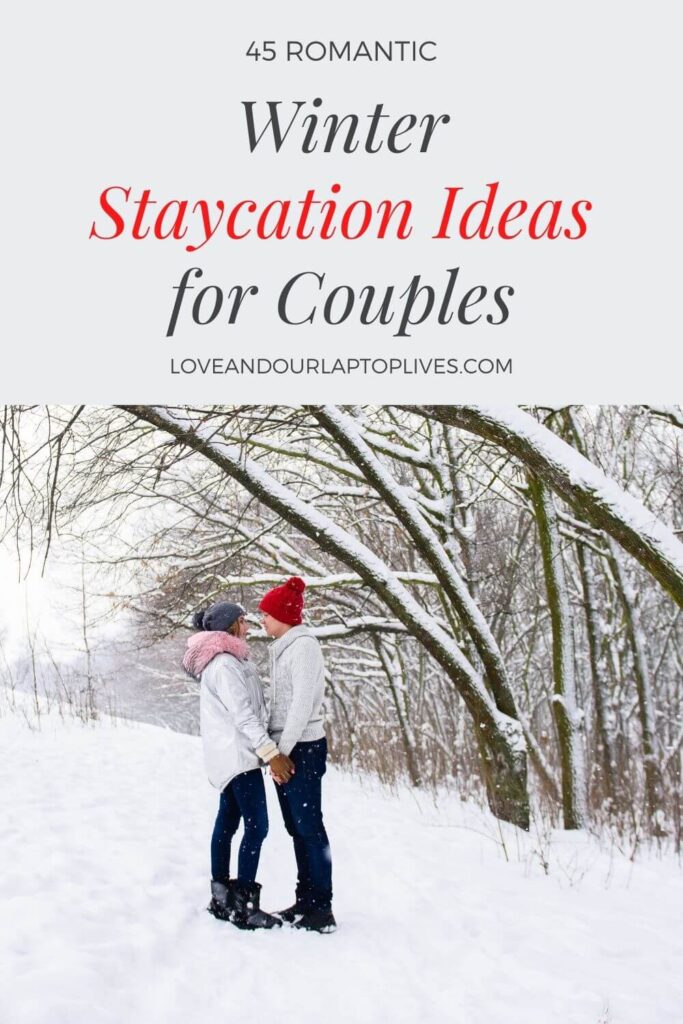 This post may contain affiliate or sponsored links. If you click on a link and make a purchase, I may receive a small commission (at no additional cost to you). Please see my full disclosure policy for details.
Romantic Winter Staycation Ideas for Couples
As a couple, we find that staycations are a great way to add romance and reconnect. It's easy in our everyday routines to just let the romance slip a little bit.
Sleep in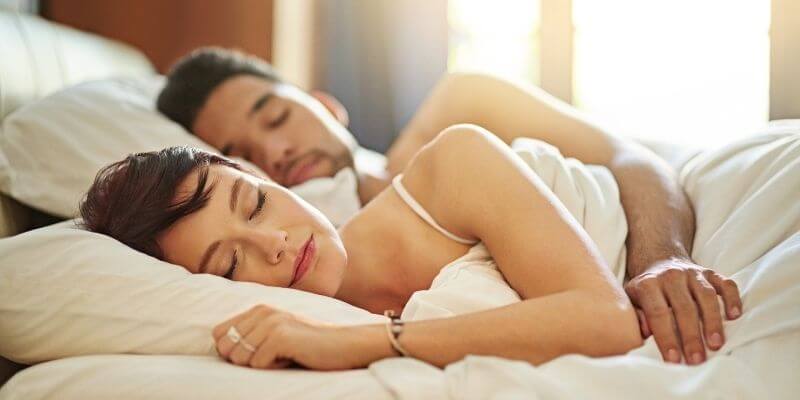 One of the first things that should be on anyone's staycation list is to sleep in. Stay with me here. If you are like Gary, the first thing I hear is, I can't. I'm used to getting up. I'm not saying you need to sleep till noon unless you want to.
Give yourself permission not to set the alarm and get up at your leisure. Wake up together, or maybe even gently wake your partner and be a little playful or cuddly before getting out of bed—what a great way to set the mood for your day.
Breakfast in bed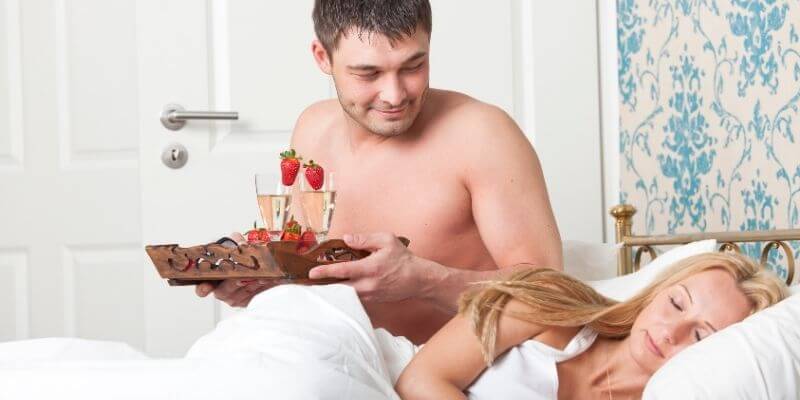 With a little preparation the night before, this can be very easy. If one of you is typically the early riser, why not plan to surprise your partner with breakfast in bed.
A simple breakfast of coffee, fruit, yogurt, and a muffin served in bed by the one that loves you goes a long way in keeping those home fires burning. Set the coffee up the night before and make a quick trip to your local store. Our local convenience store, Kwik Trip, has the best muffins. A quick stop the night before, and I can grab muffins, yogurt, and berries. Breakfast in bed is all set.
Check out our blog about what we love about
Kwik Trip for Traveling
Bed and Breakfast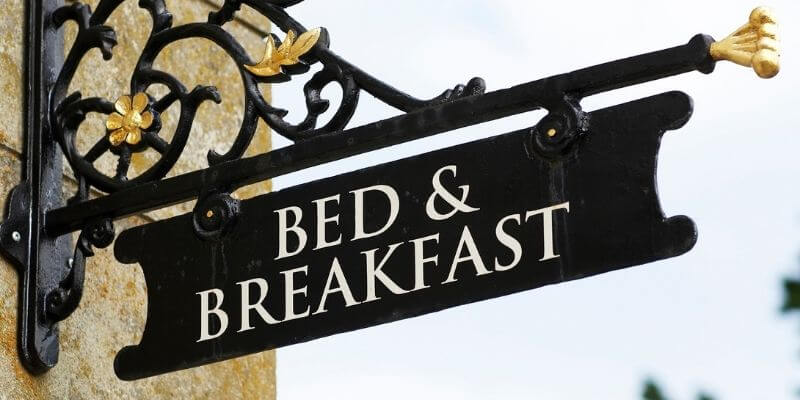 A staycation does not mean you have to stay at home. Almost every town has that charming bed and breakfast or new luxury hotel that you think, if only it were not in my own town, I'd love to see what it's like to stay there. This is your chance.
You have saved money by not having to book airfare, transportation, and entertainment. So book a night or two at that charming bed and breakfast and enjoy the pampering. Staycations are becoming so popular, and this is a great way to see your town from a tourist's view.
Enjoy sun-up to sun-down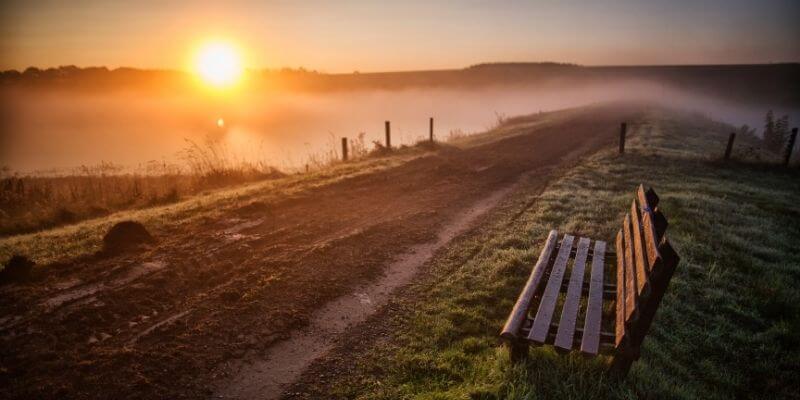 Get up early together one morning, make your coffee and drive out somewhere remotely and watch the sunrise together.
Then when the day is coming to an end, again drive out somewhere remotely and watch the sunset together while curled up in each other's arms.
Starting and ending the day quietly in each other's arms is the perfect beginning and ending to any day.
Take a road trip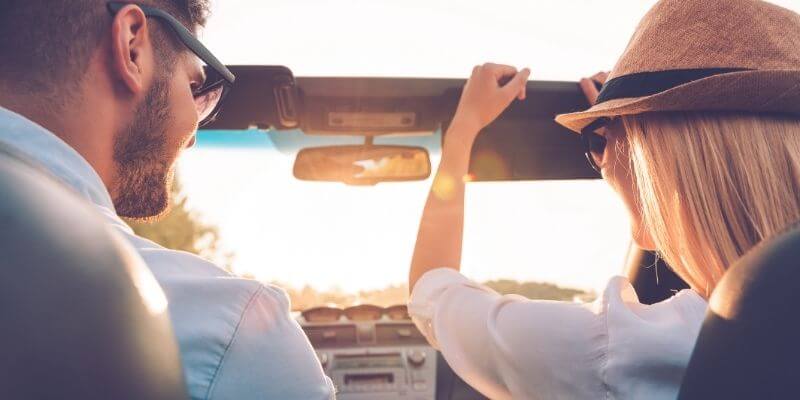 We love road trips, whether they are weekend road trips or just day road trips. Most people avoid winter road trips, but this is a great time to see things differently.
Each road trip is like a little adventure of its own. On one of our recent road trips, we really got off of the beaten path and let impulse be our navigator. We have found some very awesome places this way.
Make sure to head over and see one of those off the beaten path finds.
Nueske's a Fun Find
Road trips are also great for conversation. Gary and I have had some of the best conversations in the car.
Use our road trip tips to start your road trip off the right way.
Road Trip Essentials and Packing List
Romantic indoor picnic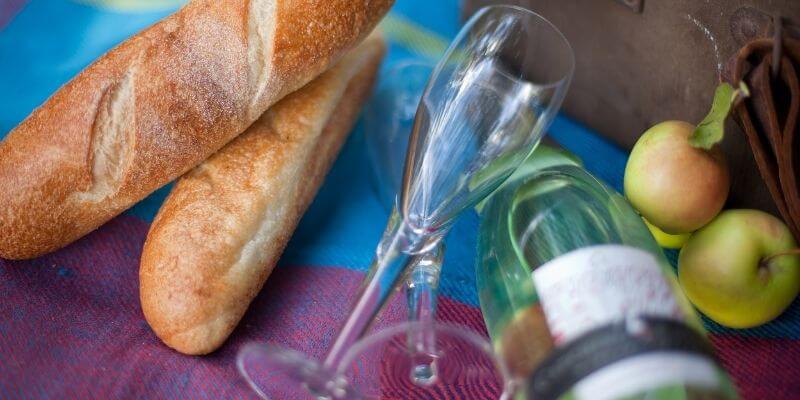 Picnics in the winter can take place indoors or outdoors and can be as elaborate as you like. Even walking into the living room with a blanket laid out, a bottle of wine, bread, and cheese.
A charcuterie board is a great way to make any picnic special. Check out our post on
How to create your charcuterie board!
A winter picnic takes a little bit more planning. If possible, a small fire helps set the backdrop for romance. Pack a couple of warm quilts, a thermos of hot chocolate, and some easy picnic food. An outdoor picnic is great for cuddling.
Take dance lessons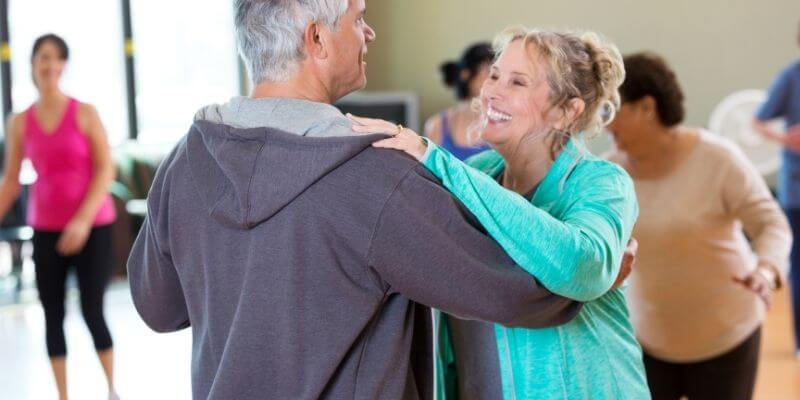 Have you ever wanted to learn to dance? Or has your partner hinted at wanting to go dancing? A staycation is a great time to connect and take dance lessons.
Have some fun, maybe it's time to learn the tango?!
Vacation inspired meal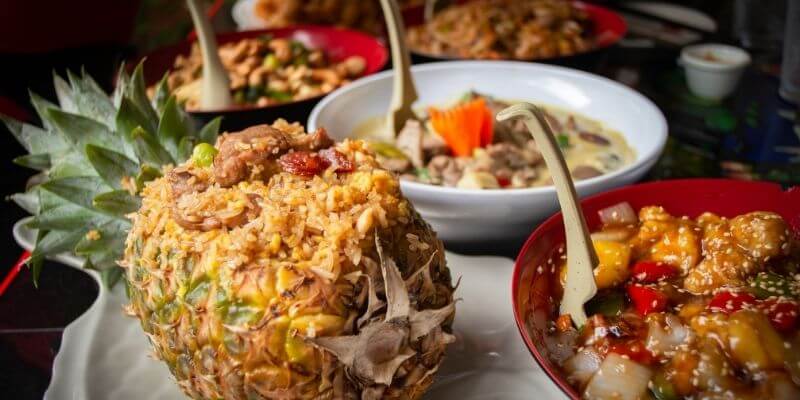 A staycation is a great time to recreate some of those recipes from the past vacations that you fell in love with. Get creative and see how close you can come to the real thing. There are many copycat recipes online, making that a great place to start looking.
Gary and I fell in love with Landrys Seafood-Stuffed Mushrooms and had so much fun debating the flavors we tasted when eating them and then again when trying to duplicate those mushrooms. Gary made his version, and I made mine. I don't think either of us hit it exactly. We had fun trying.
Use our Creative Ideas for a Romantic Dinner at Home to add a little celebration to your evening.
Indoor camping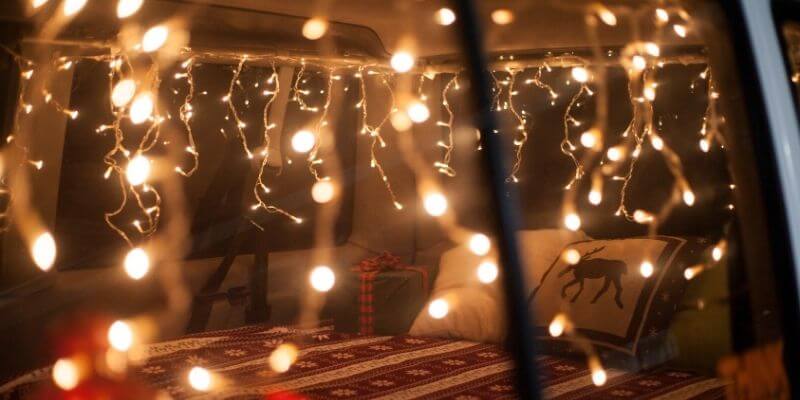 Unless you have a small dome tent, you may not be able actually to set up a tent in your living room. Instead, blow up an air mattress, hang some netting or sheets around the mattress from the ceiling, add pillows, quilts, and lots of twinkling lights for a very romantic camping experience.
Light the fireplace or turn the TV on with a crackling fire, pop some popcorn, and you have created the perfect indoor camping experience.
Find photographic places for selfies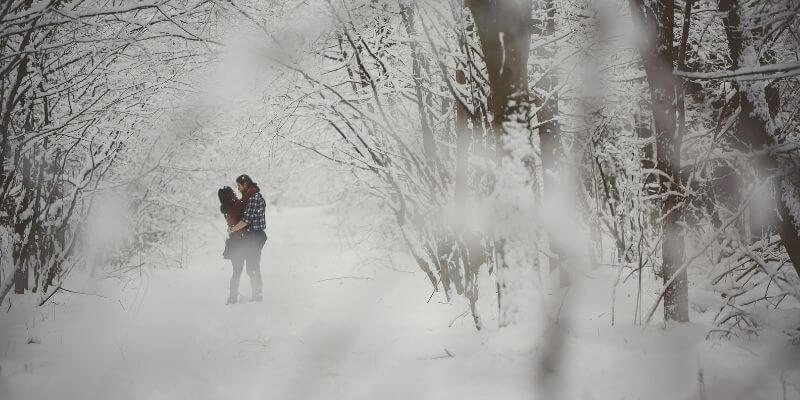 This one is so much fun! Make a list of places throughout the town and take a road trip visiting all of the places on the list. At each stop, make it a point to take a selfie of you both kissing or hugging. Use these staycation pictures to remember your romantic time together.
A progressive tour of local restaurants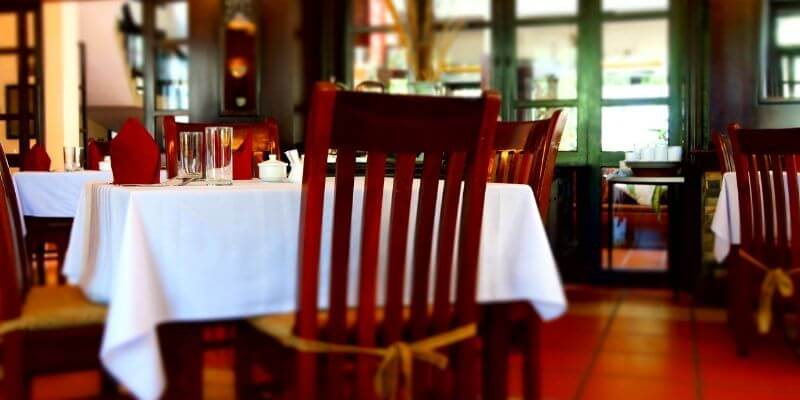 Time for a night on the town. Make a list of a few trendy restaurants in the area or nearby town. Four or Five is perfect. You will be doing a progressive tour of the restaurants.
At the first restaurant, you can order a drink and appetizers. Then move onto your second restaurant and order soup or salad. At your next restaurant, you will have your main course. Then at your next stop, it's dessert and coffee or drinks.
Reconnect as a couple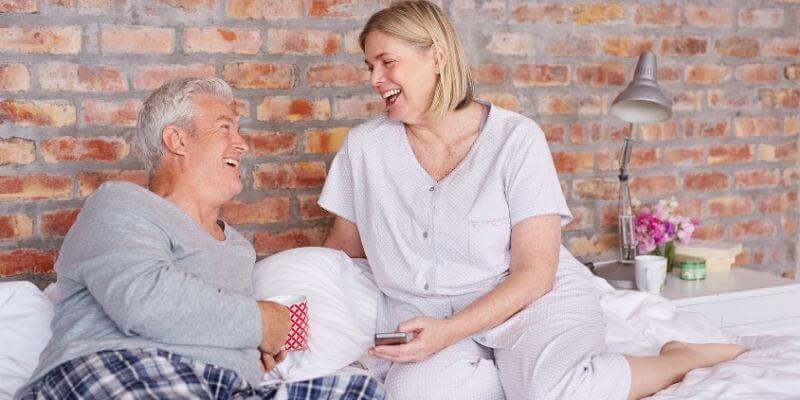 Use your staycation to reconnect with each other. Get rid of the outside influences. Remember, this is your vacation. It would be best if you were not on call for work or even available for the family unless that's your purpose of this staycation.
If your staycation is about the two of you as a couple, turn off your phones as if you are in an area without cell service. Keep the TV off and spend time with each other. Participate in any of the winter staycation ideas for couples as a time for the two of you to reconnect.
Winter Staycation Ideas for Adults
These winter staycation ideas are geared for adults. If you are taking a staycation as a family, some of these ideas may not be ideal. Staycation ideas for adults can be enjoyed as a couple, or these ideas may be great for those days when you each want to do something different.
Wine tasting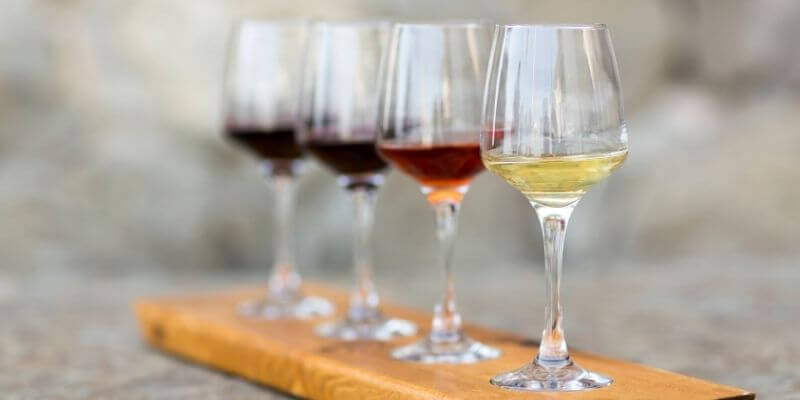 Enjoy a wine tasting at a local winery. Many wineries offer wine tasting free or for a small charge. We have found that many times the servers are very knowledgeable about wine and the winemaking process. They have always been delighted to share their knowledge with us.
Gary and I have found some of our favorite blends, thanks to wine tastings.
Virtual tour
Online virtual tours are becoming very popular. I have found everything from zoos to museums. This is a great way to check out a museum you may have always dreamed of visiting. Let your fingers do some searching and see what kind of online tour you can come up with. Just today, I found a virtual tour of the White House and a virtual tour of St. Louis.
St Louis is an amazing place to visit as a couple and as a family. Check out a couple of our visits and see why St Louis should be on your list.
St Louis Union Station Station Aquarium
Amazing things to do in St Louis
Visiting the St. Louis Arch

Home spa day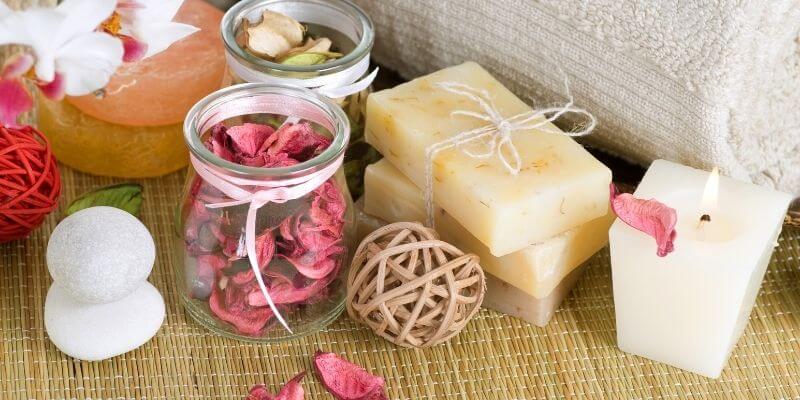 A staycation is a perfect time for a little relaxing and pampering.
Relax by enjoying a nap, curling up in front of the fire. Pour a couple of glasses of champagne—Book a couples massage and maybe even pedicures. Laying on massage tables next to each other, and making memories is very romantic.
If booking massages at the local spa is not for you, have an at-home spa day and treat each other to a little pampering.

Escape room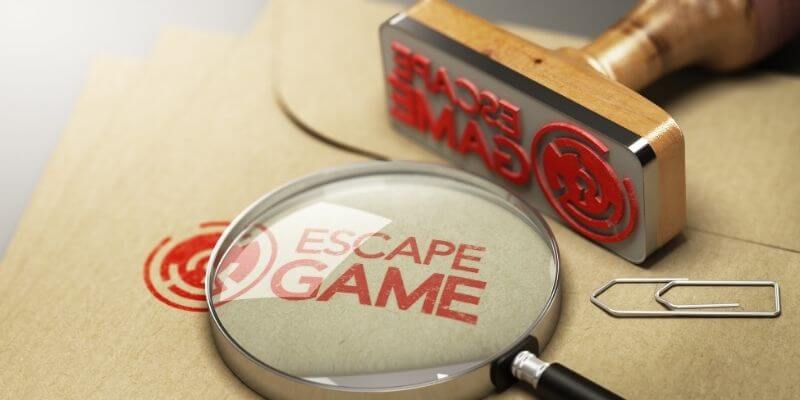 Escape rooms are so much fun! Working together and trying to solve a mystery within a certain time can bring out your sleuthing side. You can have an Escape night at home with one of THESE Escape Rooms in a Box.

Enjoy a winter cookout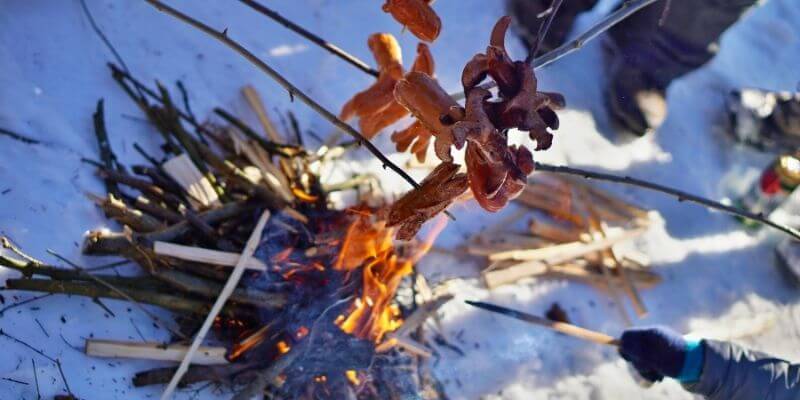 Why stay inside all winter. Invite some friends over and enjoy a winter cookout. Your neighbors will envy you when they smell the BBQ going and the steaks grilling.

Relive your travels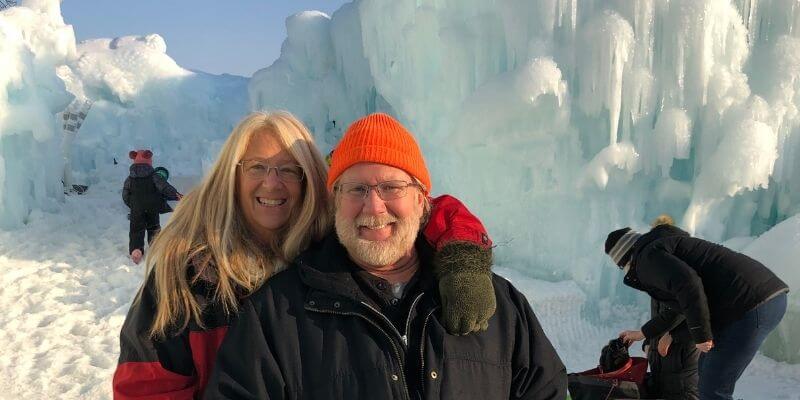 This is a great time to pull out all of those old pictures from your past vacations and relive them together. Remember all of those silly times and mishaps that might have been part of your vacation.

Plan a trip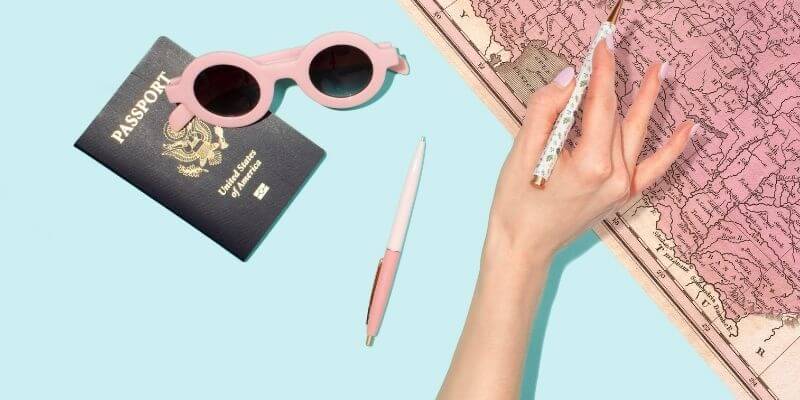 Now that you have relived your past vacations, this would be a great time to start planning where your next vacation will be. Even if your next trip is a year in the future, while you are together and not distracted is a great time to do some planning together.

Winter scavenger hunt
A scavenger hunt is a great way to do some bonding with your partner. Don't worry. This will not have you running all over town hiding things! There are several online scavenger hunts to help you with this.

Let's Roam has fun scavenger hunt options for couples in more than 300 cities worldwide. There is a small cost.
Geocaching is another free, fun option. It has clues to hidden gems throughout your city. Our city of Appleton, WI, has over 1600 geocaches.
Goose Chase is a free scavenger app that will send you on a mission around your city.


Hit the slopes or ski trails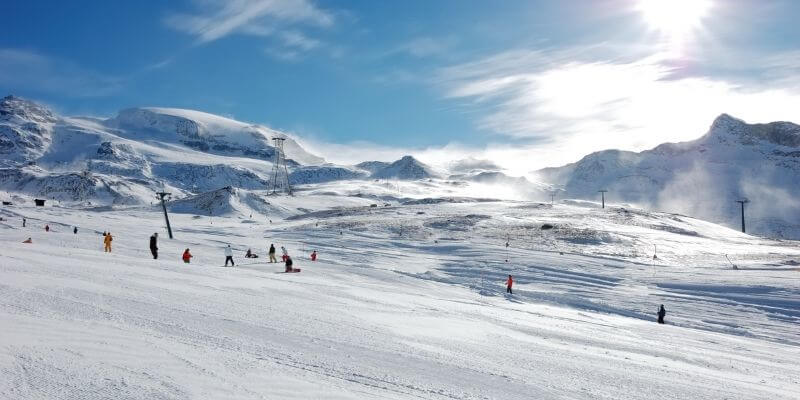 Grab those skis or rent some for the day and check out your local ski area. Most places have a beginners area if this is not something that you have ever tried.
To make this even more fun, you could rent a nearby cottage or room with a fireplace and ski by day and cozy by the fire together at night.
Bonfire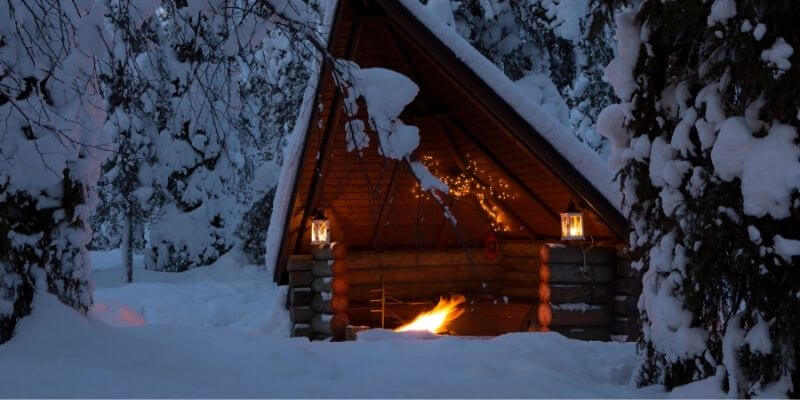 This winter staycation idea for adults is loaded with romance. Who does not love a great bonfire? Bundling up outdoor with your sweetie, watching the flames dancing while they are glistening off the snow, and toasting marshmallows is the perfect setting for a romantic evening.
The only thing that could make a better picture would be to take a horse-drawn sleigh ride out to the fire. This is romantic in every way!! And that's shared from experience.
Get healthy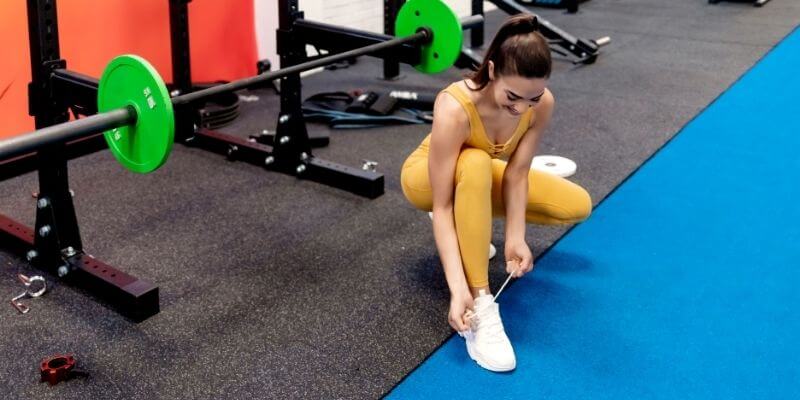 A staycation may or may not be the best time to decide to work towards getting healthy. Yet something as simple as being able to hit the gym together seven days in a row has some real advantages.
Use your staycation as a time to get started and motivate each other. Hopefully, it will become a habit that will stick around.
Redecorate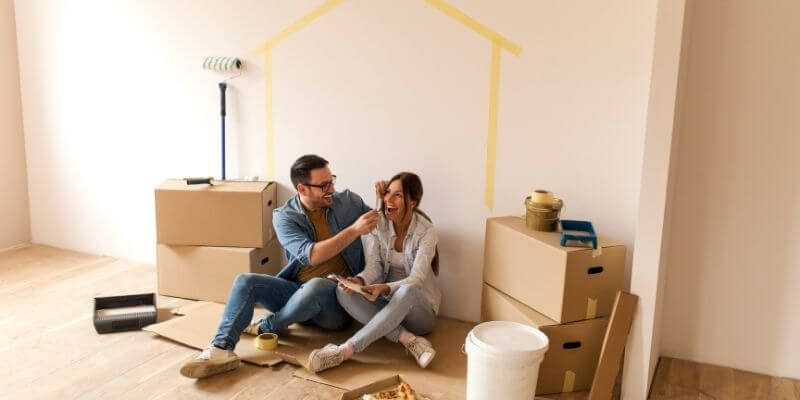 Redecorate! How fun is this? Plan a redecorating project, painting, new flooring, and maybe even new furniture. Work together to accomplish the project during your staycation. There is a real benefit to completing the project without putting things away and picking the project up each weekend.
In the event the paint fumes may be too bad one night, you might need to book a hotel room complete with a hot tub while the paint dries overnight.
Try a new sport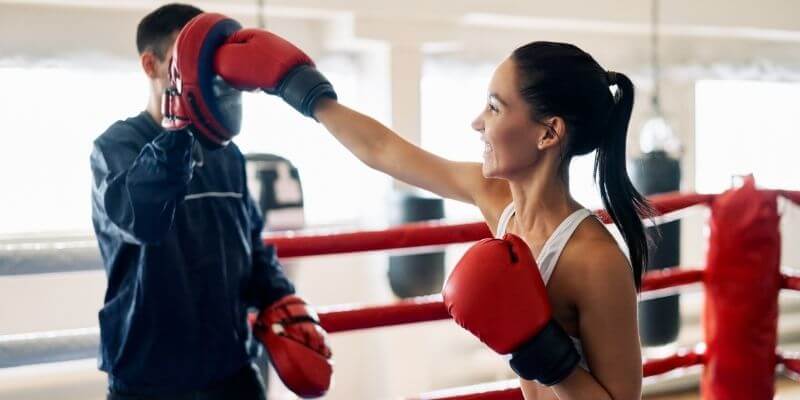 Take up a new sport, or share one that you are passionate about with your partner.
Learning something new together makes it special for the two of you. Kickboxing was something that I have always wanted to do, just that next step up from the boxing bag in the garage. Learning how to do it correctly together with Gary was so much fun.
Visit a salt room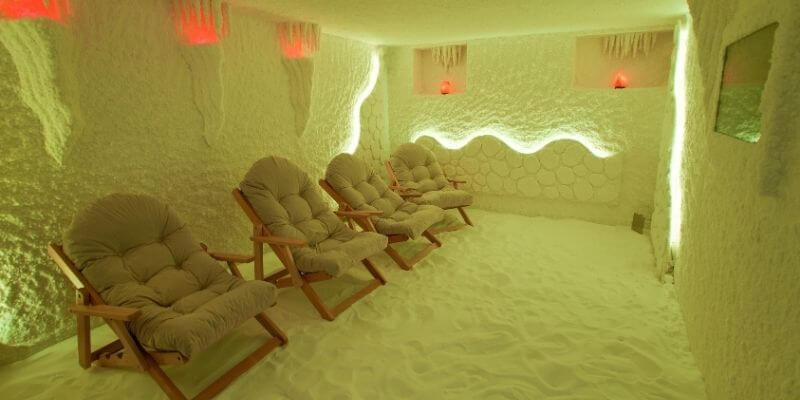 Experience something new. Unless you've been living in a cave (not made of salt) for several years, you've no doubt noticed the pink Himalayan sea salt on shelves everywhere.
You can buy Himalayan sea salt in many forms, including lamps, tea light holders, decorative chunks for your shelf, or ground to use for cooking. They're beautiful and mostly used for decoration. People have increasingly recognized Himalayan sea salt as a mechanism for purifying and healing the body.
Salt rooms have been popping up all over, offering "Halotherapy." Whether this provides any healing or not is still being debated. However, a visit to a salt room provides a very relaxing spa treatment.
Visit a brewery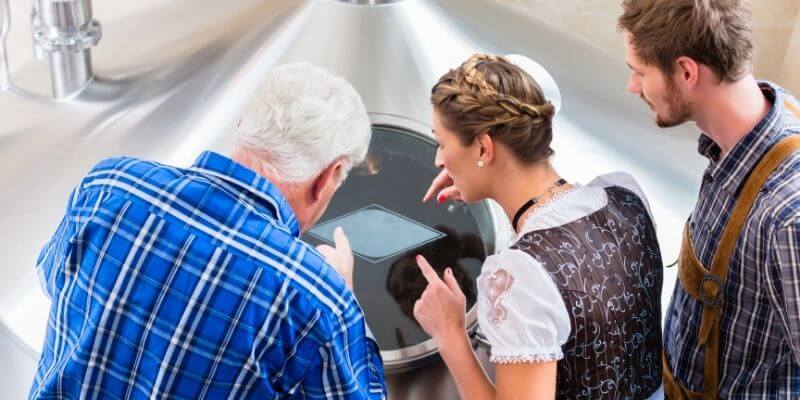 Check to see if there are any breweries near you and plan a day trip to take a tour of one or maybe a couple. We have several breweries within hours from us in any direction. While conversing with the owner, it's fun to hear the stories on how they got started. Although the process is usually the same, the ingredients that each brewer uses are very different.
Use your time on the tour to ask questions, take pictures, and enjoy some samples.
If brewing your own is something that interests you, look into a small homebrew system and try your hand at brewing your own.
Visit family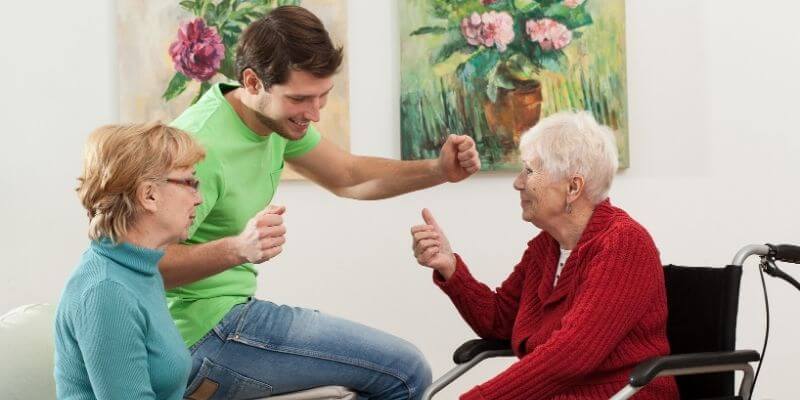 A staycation is a great time to hit the road and visit family. Life gets so busy, and many times that distance of even an hour or two can keep us from visiting as often as we would like.
Set one day aside, plan on visiting family, make a road trip out of the day and have some fun.
Movie theater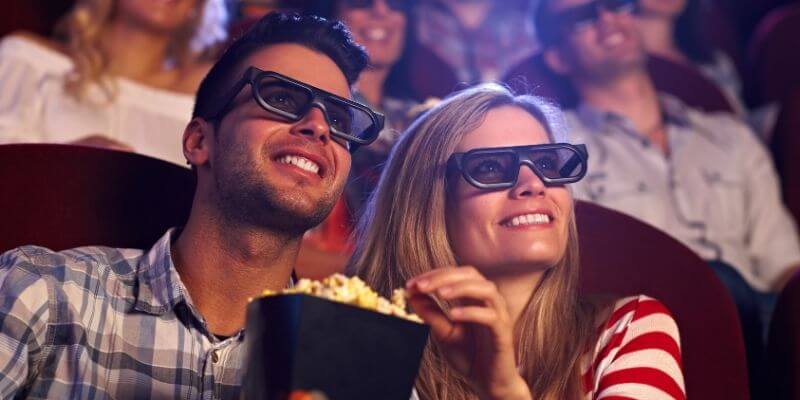 When was the last time you saw a movie at the movie theater? There is something very nostalgic about going to a movie theater with your sweetie.
If there is something playing at the theater that you would both like to see, go and make a day of it. Buy some popcorn and soda, maybe your hands will accidentally touch while watching the movie.
Sculptures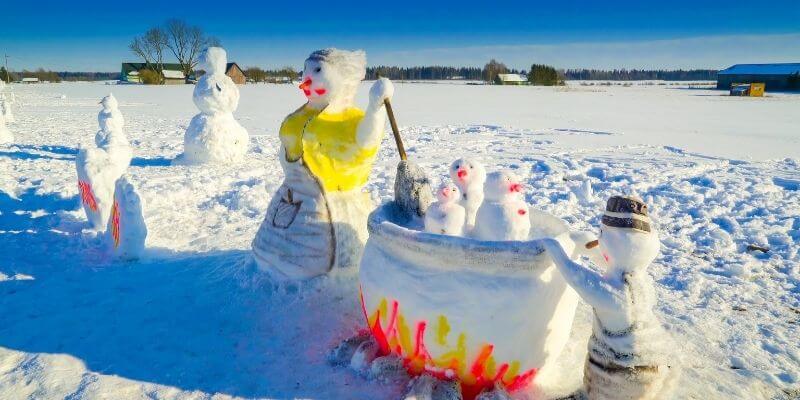 Put on your winter gear and have some fun in the snow. You are on a winter staycation for couples, after all. It's time to have some winter fun. Head out on your own and see how creative you can be in the snow. Or head outdoors when you know the neighbor kids are playing out in the snow and help them build a snow family or snow fort. Is that a snowball I see in your hand?
Arcade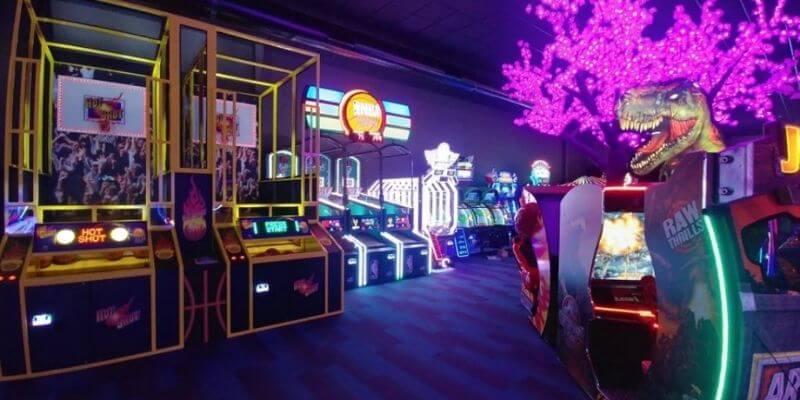 Visit an arcade, but not just any arcade, do some searching and find an arcade with over-the-top arcade games. Gary and I recently visited a new restaurant in Oshkosh, WI, called the Mineshaft. The food and drink were fantastic, but the real fun came after the meal when we spent hours in the arcade.
We were two adults having a blast playing video games!! We played together against dinosaurs and aliens, we played as competitors in air hockey and skeeball, and we played individual games. I beat Gary so badly at skeeball. Gary wasn't even stingy with the tokens needed to play.
Just be silly, act like a kid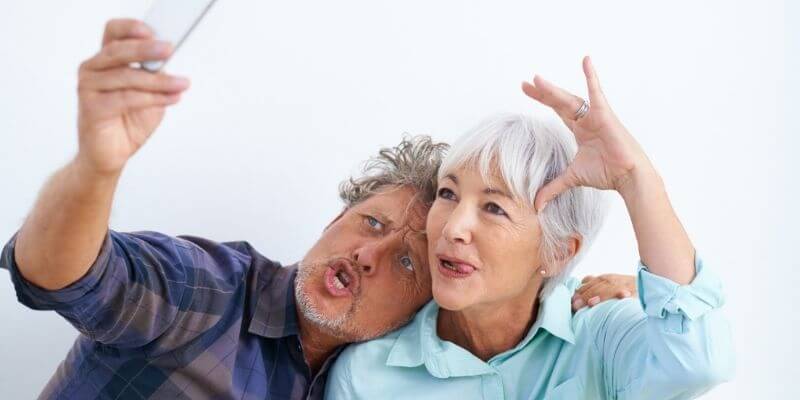 Remember the fun of being silly or acting like a kid? Spend some time during your staycation together, reliving many of those silly things that you use to love doing. Dancing while cooking, nerf wars, whatever comes to mind.
We all have that silly side in us. Have fun and let it out!

See a local performance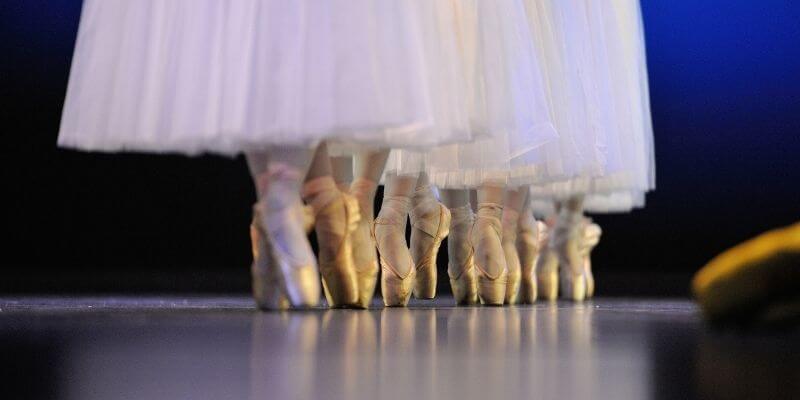 Check to see if there are any dance studios, community theaters, or local high schools, putting together a show or performance and attend together.
While we were in Milwaukee, we attended a theater production put on by The Milwaukee Rep. We had a blast and can't wait to go back and see another performance.

Bucket list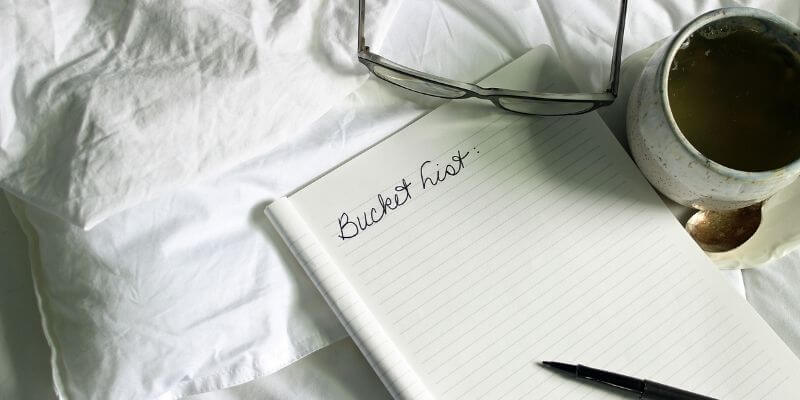 Put together a bucket list. This is a great time to do some dreaming. Your bucket list does not have to be complete. We have several, a travel bucket list, a bucket list of what I want to do this year, and even a bucket list of what I want to accomplish on the blog month to month.
Museum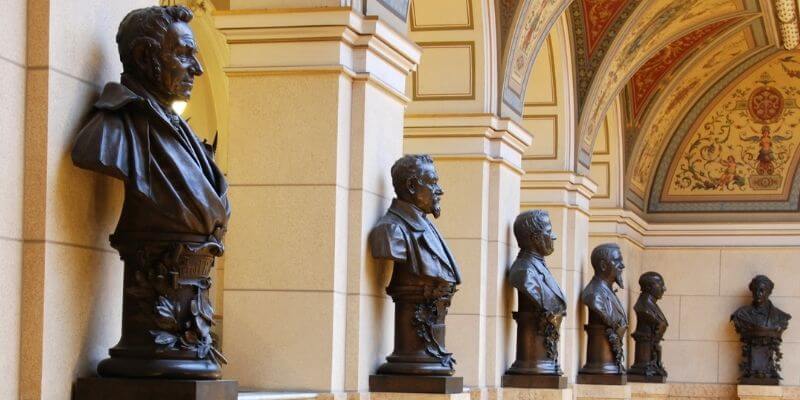 When was the last time you visited a museum? We have visited several, yet not in our own city.
I recently discovered the Harry Houdini Museum and The Hearthstone Historic House Museum are located right here in Appleton, and we have not visited them yet.

Become a local tourist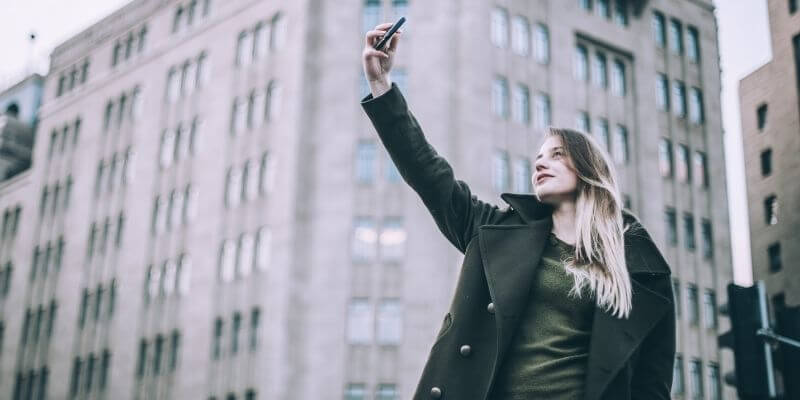 Get out and explore your own city. There are so many things Gary and I have not even checked out right here in our city. Call your local visitors bureau and get some suggestions on things to see and do.
Visit a new coffee shop and stop at the quaint little dessert shop that just opened up downtown.
Use your staycation to take in all of the sights and sounds of your city. You may find a new favorite.
Catch up on Reading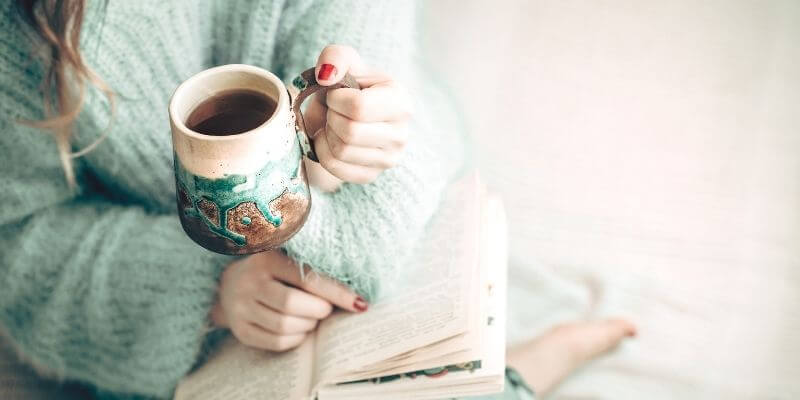 Use your staycation to get caught up on some reading. Make it even more exciting and head to the book store together and each pick out a book to read over your staycation.
Do some volunteering
Use a little bit of your staycation by giving back and volunteering. This could mean anything from visiting a nursing home and playing cards with the residents, walking the dogs from the nearest humane society. Volunteering at the boys and girls club or helping your neighbor take down their Christmas lights.
Complete a project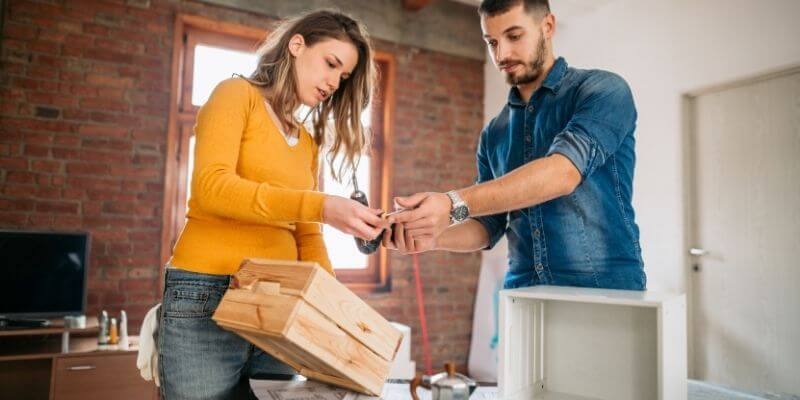 This may not seem like an excellent staycation idea, but if there has been something on your to-do list that never seems to get done, permit yourself to complete the project during your staycation. Working together on a project is more fun than working alone.
Just make sure to give yourself rewards for completing the task. Maybe a couples massage is in order after your project is complete.
Budget-Friendly Winter Staycation Ideas for couples
If your budget is what has you taking a staycation, don't fear there are many romantic things to fill your staycation with that will not break the budget.
Movie Marathon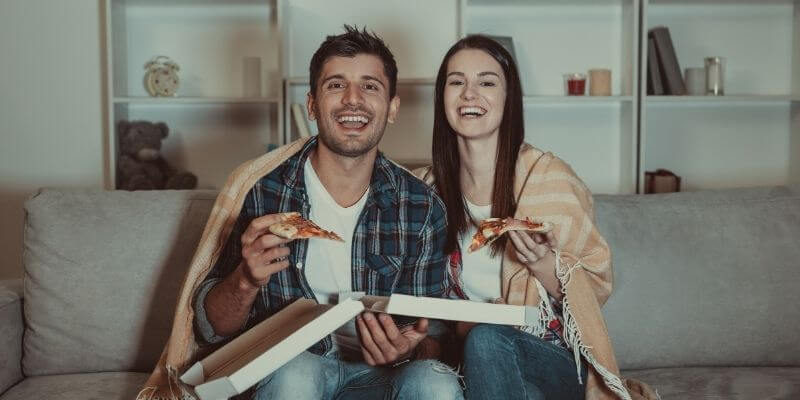 Check out Amazon Prime and find a few movies you both have been wanting to see.
If you don't have Amazon Prime you can sign up HERE and get 30 days free.
Pop some popcorn or order pizza, grab a bunch of pillows and quilts. Get all cozy on the couch and enjoy a real movie marathon together.
Boardgame night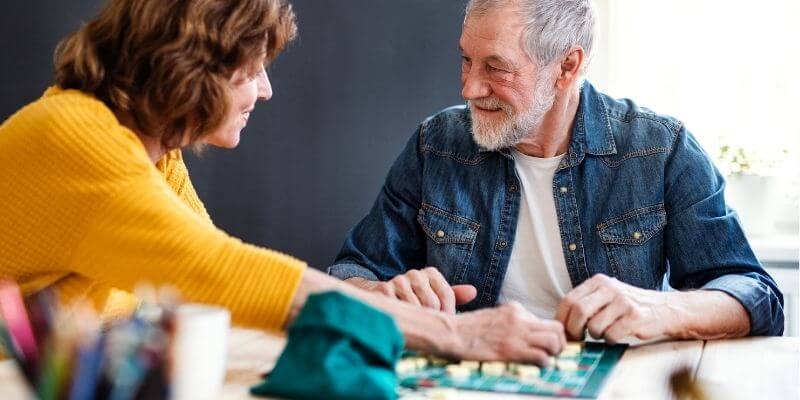 Enjoy a board game night together. Pull out those board games that may not have seen the light of day for years; Scrabble, Monopoly, Yahtzee, or Parcheesi. If you don't have any in your closet, go shopping and pick out a new game together.
If you are looking for company for the evening, invite another couple over and make a game night of it.
Take an online cooking class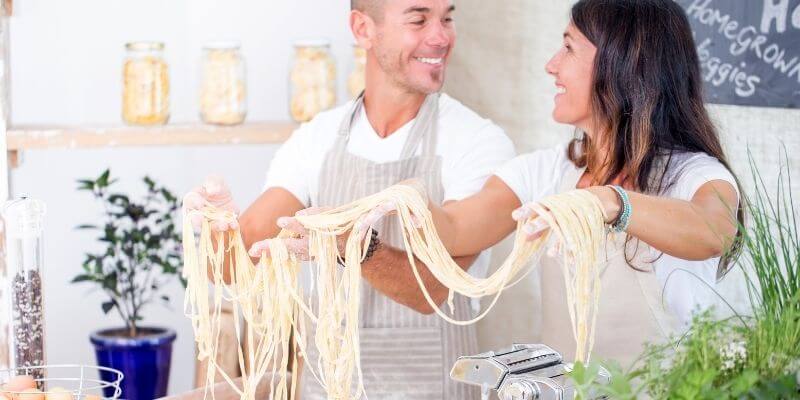 Has pasta always been on your list as something you would like to learn how to make yourself? Head online and find a cooking class that you and your partner can participate in. We have found several options that have helped us become more creative in the kitchen.
Learning something new is a great way to grow closer as a couple. Cooking together is something you can do over and over as a date night idea. Here is a secret, making risotto is easier when you use the correct rice called arborio Italian rice.
Become a baker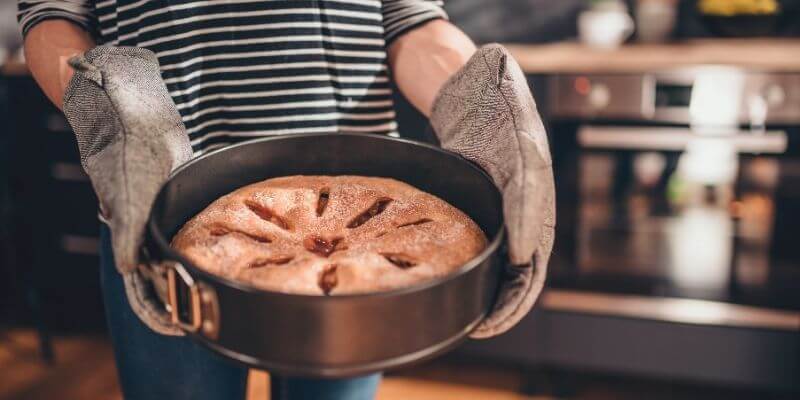 Baking is something that it seems like there is not a lot of time to do. If you or your partner has that favorite pie or dessert that you enjoy at the local coffee shop, see if you can recreate it at home.
Bake some extras that will freeze well and save them for a later date.
Cook together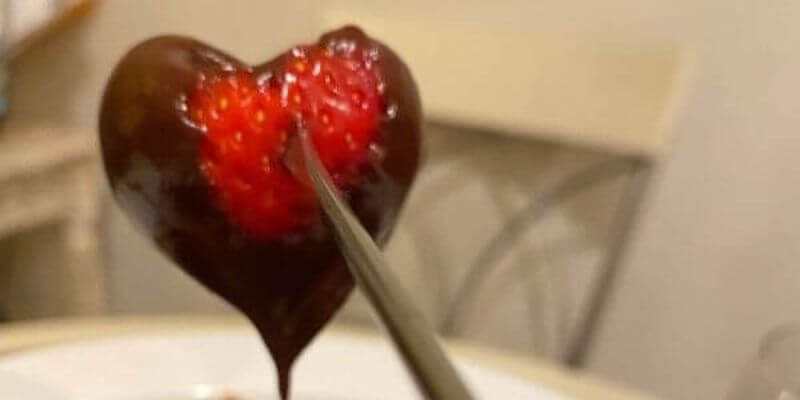 Gary and I love cooking together. One of our favorite staycation ideas is to plan a meal, go shopping, and then prepare it together.
Fondue is one of those meals that always seems to be high on our list. Doing the shopping together and all of the prep work for a fondue date night can be very romantic.
Our about one of our Fondue nights, along with a couple of recipes, will give you a good start.
Fondue Date Night Ideas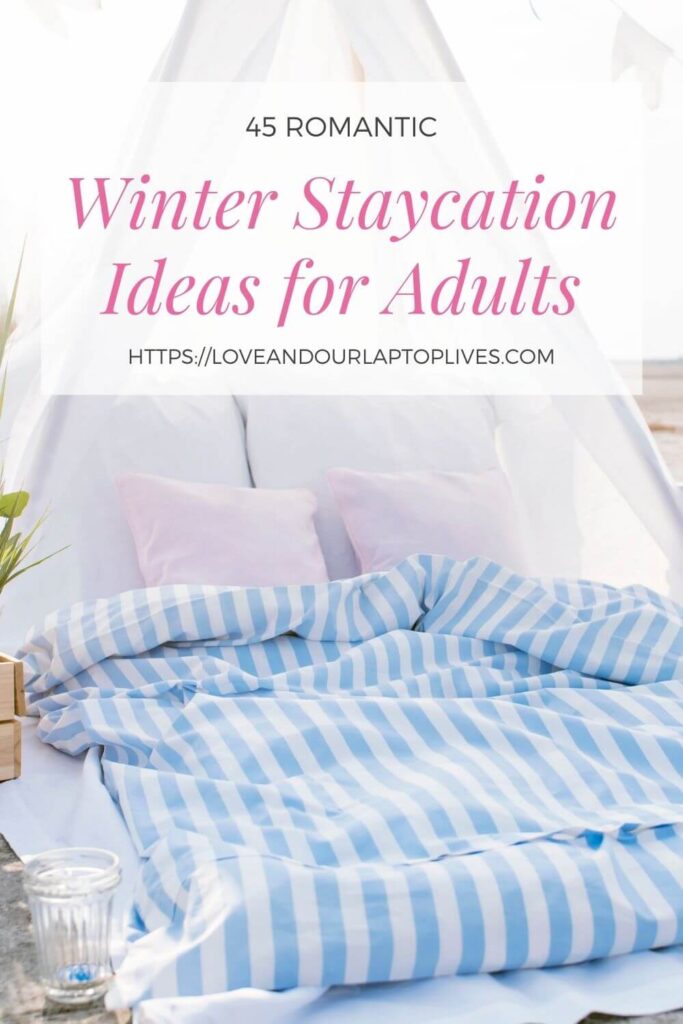 We would love to hear your additional ideas for winter staycation ideas. Gary and I love to set aside one weekend a month and have a mini staycation. It keeps things exciting and is allowing us the opportunity to discover our city.
Have fun with your staycation, it can be as simple or as elaborate as you like.