Best Things About Kwik Trip For Travelers | 7 Of Our Kwik Trip Favorites

While we are ushering out 2020 and in 2021, we are busy putting together the details for our 2021 travel calendar. Road trips will again be prominent on our calendar. Travelers on road trips have many special needs. We have discovered many of the best things about Kwik Trip for travelers meet most of those needs.
It is comforting to know that almost anywhere we travel in Wisconsin, Minnesota, or Iowa, we can count on Kwik Trip or Kwik Star, as it is known in Iowa, to be there for our road trip needs. It was hard to narrow down our list of best things about Kwik Trip for travelers. We have so many Kwip Trip favorites. They make our Wisconsin travels more fun and efficient!
What is a Kwik Trip / Kwik Star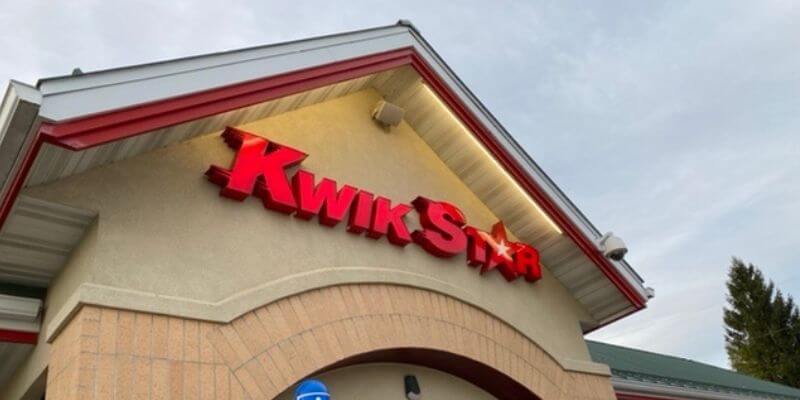 Kwik Trip has been our go-to convenience store for years, which is why we are so excited to partner with them in 2021 and feature them on our blog.
To call Kwik Trip, a convenience store does not do it justice. Kwik Trip has been a staple in Wisconsin since 1965 and has been a go-to for anyone needing to make a quick stop for gas, milk, bread, eggs, and coffee.
Over the years, it has grown into so much more. It is no longer just that quick stop for necessities or convenience. It has become a household name, a place where families can stop to pick up not only conveniences but fresh hot meals and flowers for romantic evenings at home. Ask anyone in Wisconsin where the nearest Kwik Trip is, and they will be able to tell you.
There have been a few times while traveling; we have gone out of our way to find a Kwik Trip. Having to go out of our way hasn't happened very often. With over 600 Kwik Trips conveniently located throughout Wisconsin, Minnesota, and Iowa, you are never too far from the comforts of home.
The History of Kwik Trip
Kwik Trip has been a fixture in Wisconsin since 1965 when the very first store opened its doors in Eau Claire, WI. By 1983 the chain had grown to 50 stores, the corporate office had expanded 3 times and their distribution center had been expanded twice.
The Kwik Trip chain continued to grow and by 1986 had more than doubled its locations. Still growing, Kwik Trip added more locations and additional services throughout Wisconsin, Minnesota, and Iowa.
Today when stopping at any of the 600+ Kwik Trips, you find more than a convenience store. Kwik Trip is your stop for fuel, a car wash, your morning donuts and muffins, fresh-brewed coffee and tea, spirits, fresh produce, broasted chicken, and in 2020 excellent take-home meals have been added to the shelves. This list could keep going. Kwik Trip almost has it all.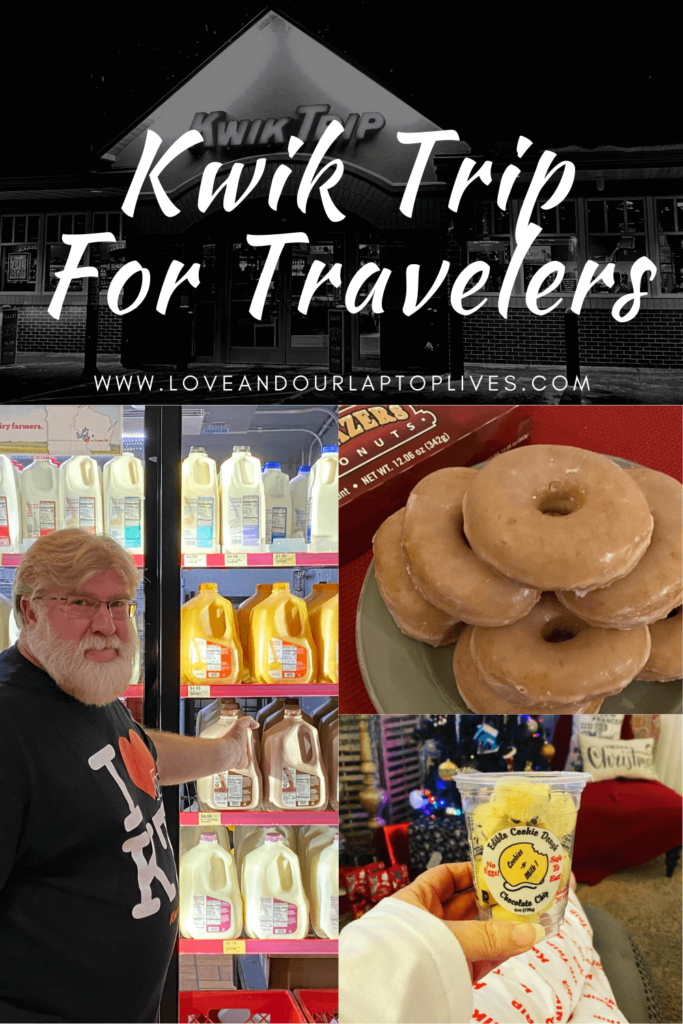 This post may contain affiliate or sponsored links. If you click on a link and make a purchase, I may receive a small commission (at no additional cost to you). Please see my full disclosure policy for details.
Best things about Kwik Trip for travelers
We are so thankful that Kwik Trip has expanded its selection through the years. Whether their changers were put into place to cater to the travelers or not, as someone who finds themselves on the road almost as much as we are at home, Kwik Trip more than meets our expectations. Whether we are at home or on the road, Kwik Trip is our first stop for most of our needs.
1 | The Kwik Trip employees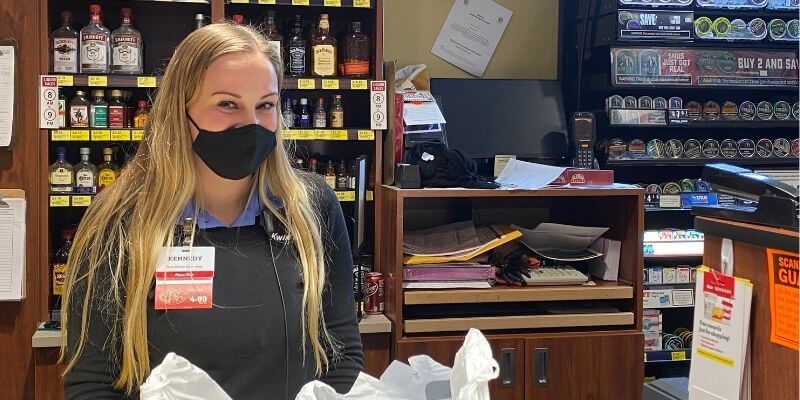 The quality of employees at Kwik Tip is top-notch. At almost every Kwik Trip, we have had the privilege of visiting, we have encountered nothing less than genuinely happy, friendly, and very professional employees.
The attitude of the Kwik Trip employees can be contagious. They know their job and stop at nothing to put the customer first. It is hard to leave Kwik Trip without a smile.
2 | Kwik Trip's consistency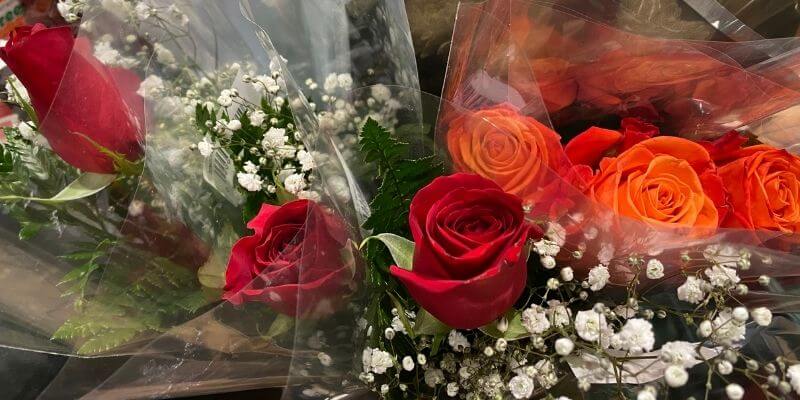 When on a road trip, we are at times traveling for hours, even the entire day. During these road trips, we have to make several stops for gas and munchies. If we are in Wisconsin, Minnesota, or Iowa, we use the app on our phones and find the nearest Kwik Trip. When stopping at Kwik Trips, we know what to expect in cleanliness and quality.
With so many gas station options while traveling, it is our experience that you can never be sure of what you will find when you stop for gas and munchies. Kwik Trip is the one exception to that. Throughout Wisconsin, Minnesota, and Iowa, Kwik Trip is always consistent.
We know the food quality is always fresh, tasty, and good. It is all produced in Wisconsin and delivered daily to the stores. Kwik Trip is always clean, and the coffee bar is always hot and stocked, or they will take the time to stock it for you. Most importantly, the staff is always friendly, professional, and there to serve you.
3 | Coffee Bar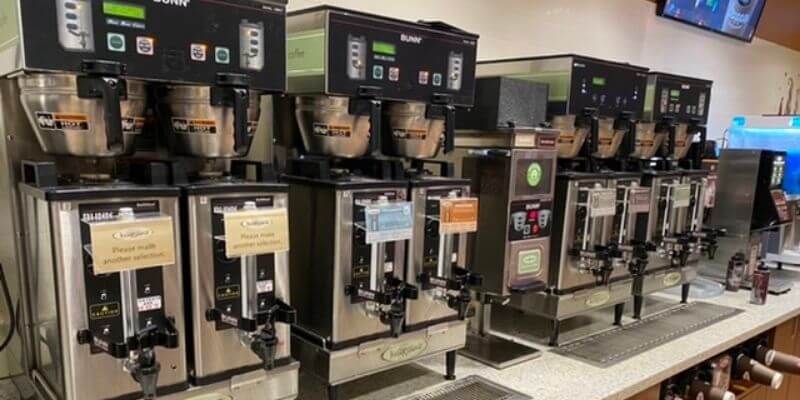 Kwik Trip is known for its Karuba coffee. Years back, Kwik Trip invested in self-serve, touchscreen beverage machines. These machines grind the espresso beans and steam your milk to your liking.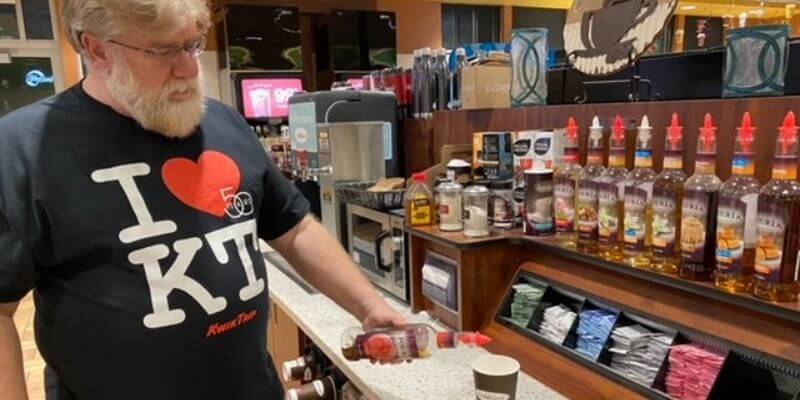 With Kwik Trips Coffee Bar, you can become your own personal barista and make your drink the way you like it. Their Karuba Gold machines will make all of your favorites; Lattes, Mochas, Chai Tea, Americanos, Hot Chocolate, and so much more. The same quality of flavored syrups that some of your finest coffee shops use is available for you to customize your drink. To finish off your drink perfectly, whip cream, drizzle, and toppings are also available.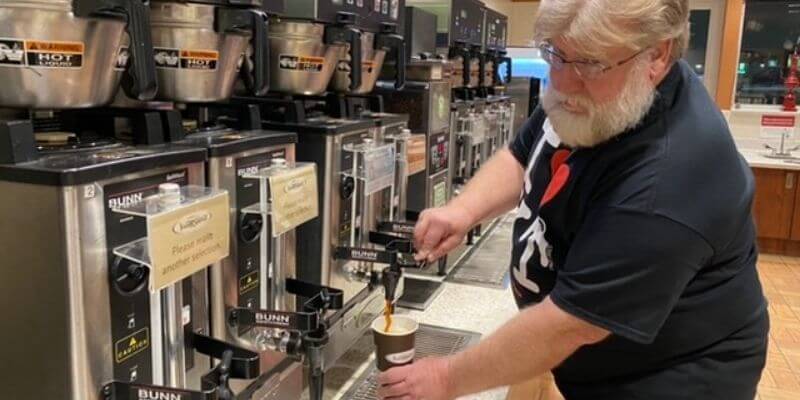 Kwik Trip seasonally changes its flavors of brewed coffee. They bring in limited Karuba Gold flavors every 3 – 4 months. Keep an eye on their social media for when the flavors change. Or ask Gary, he stops at Kwik Trip daily.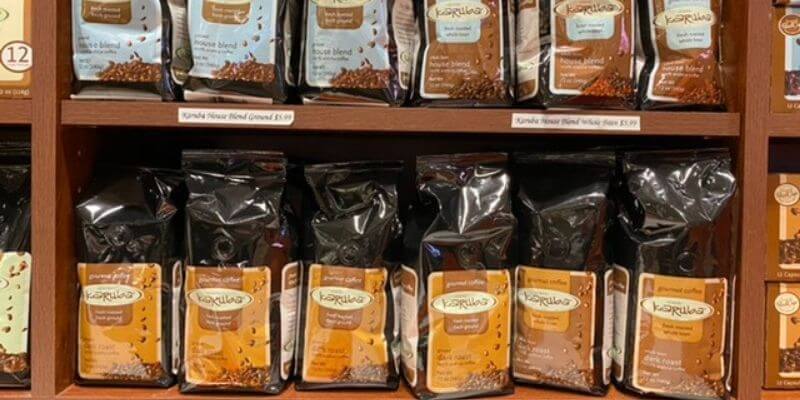 If you want to brew Karuba Gold coffee at home, you can also pick up prepackaged ground coffee and k-pods.
Why would anyone stop at an ordinary convenience store and get a cup of coffee when you can stop at Kwik Trip and get coffee drinks with the same high quality as your local coffee shop at a fraction of the coffee shop prices?
4 | Kwik Trip Brand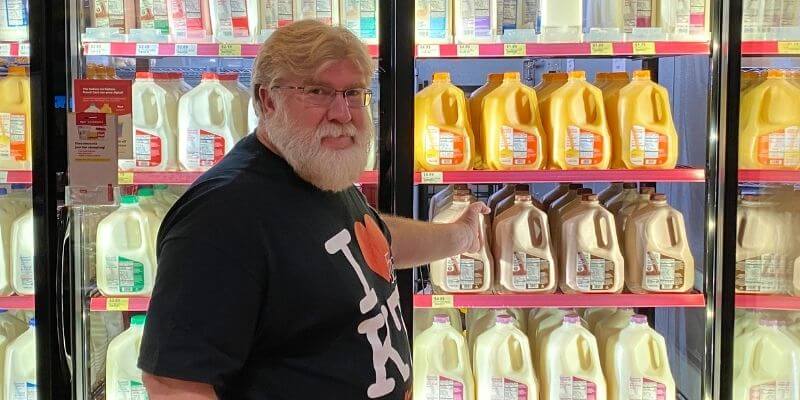 Kwik Trip has its own brands, "Kwickery, Urge, and Natures Touch." It's a quality you can trust and count on. Kwik Trip owns its own bakery, dairy, ice, and water plants, as well as a central distribution center.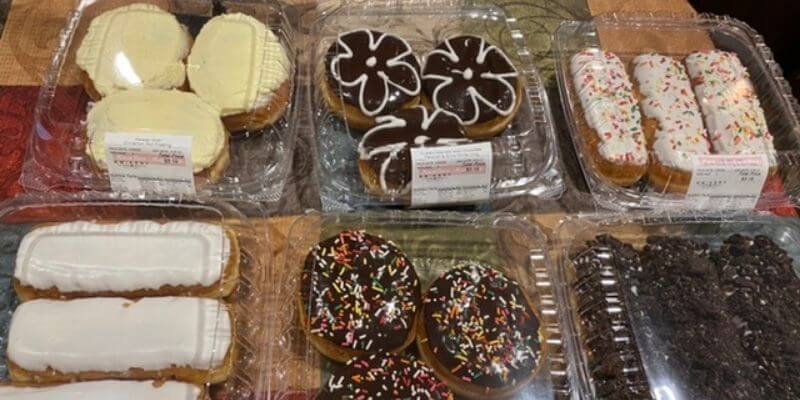 They take extra measures to make sure the quality not only meets the state's requirements but that it also reaches standards high enough to have the Kwik Trip label on it.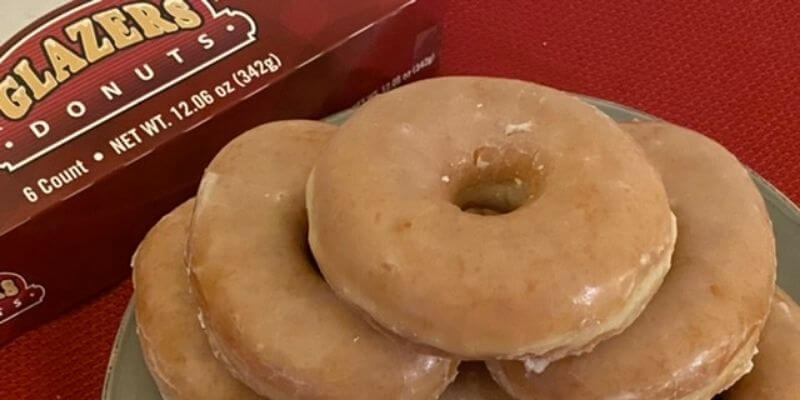 Kwik Trip's Bakery is located in La Crosse, WI, where they make 7 different kinds of bread, buns, dinner rolls, cookies, and donuts. Kwik Trip is known for its Glazers Donuts, made fresh in Wisconsin, and only available at Kwik Trip.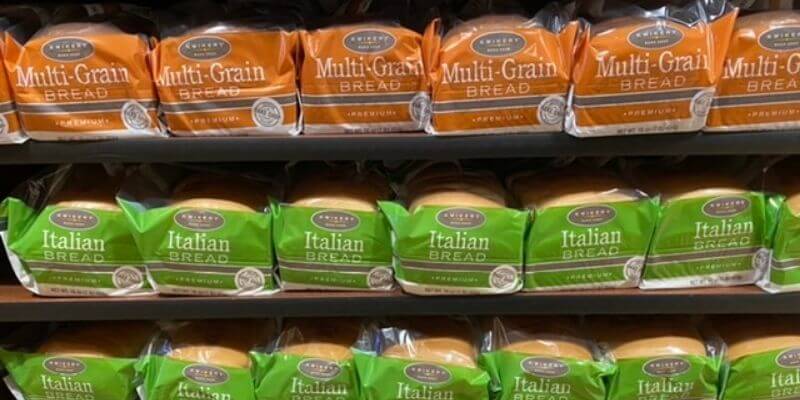 If you are looking for any of the essentials, look no further than Kwik Trip. You can have confidence that if it has their label on it, it passes the test to be served to their own family.
5 | Variety of meal options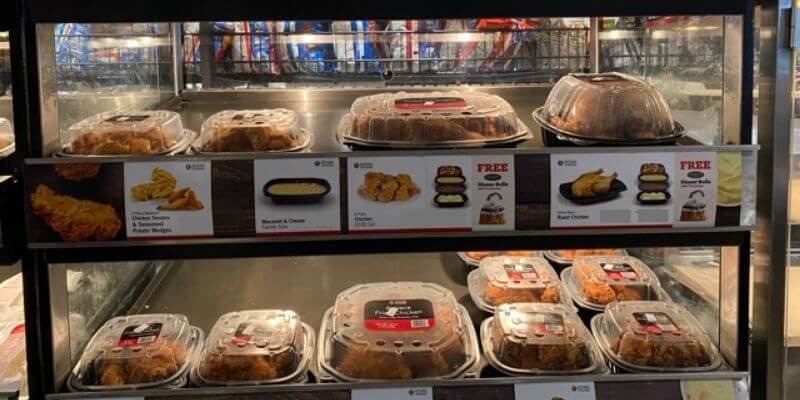 Kwik Trip offers you a variety of meal options without all of the hassle of having to stop at one of those big retailers and trek all through the store to find everything you need.
At Kwik Trip, you have so many options, depending on your mood. You have choices between cold or hot sandwiches that you can customize from the condiment bar.
Hot fresh hamburgers, fish and chicken sandwiches, not to mention breakfast sandwiches, are waiting for you in the hot food case.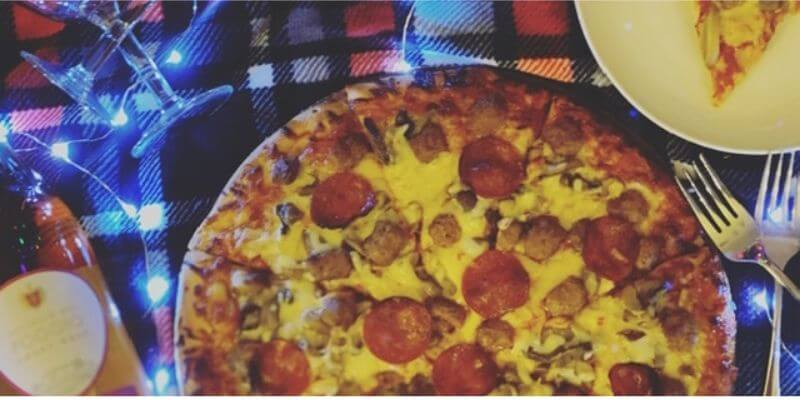 Pizza is available to order customized and baked or ready to bake at home. If you are craving just a slice of pizza, Kwik Trip has slices hot and ready to grab and go.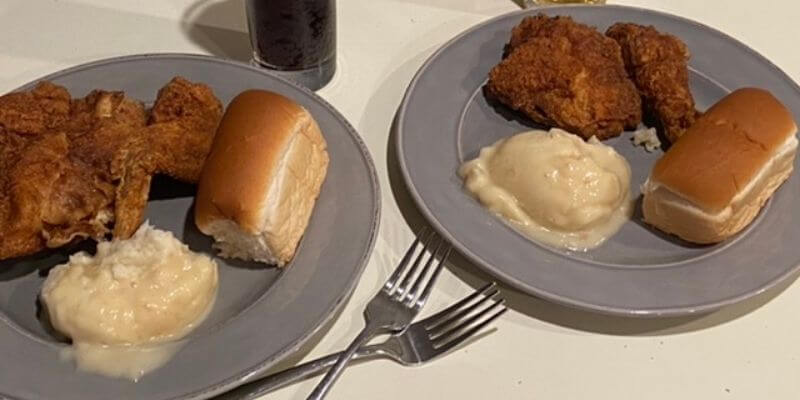 If Chicken is what you are after, look no further than their chicken tenders, broasted chicken, or whole rotisserie chicken with a choice of sides ~ mashed potatoes, mac and cheese, or potato wedges.
Take a look at some of Kwik Trips Pizzas HERE. It will make your mouth water.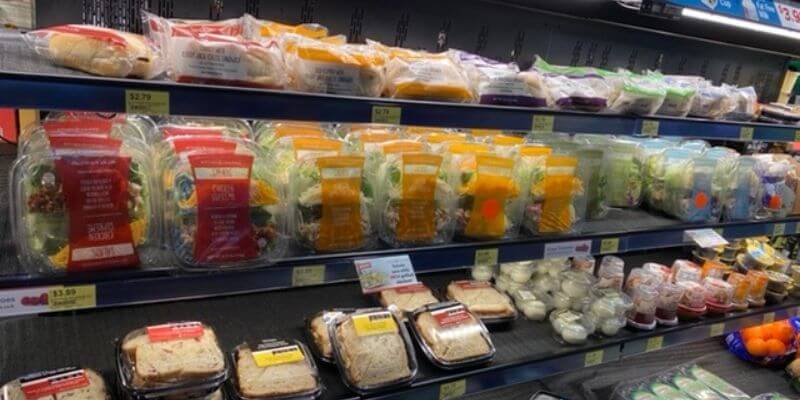 In 2020, Kwik Trip added Kitchen Cravings Take Home Meals as an option for travelers or anyone needing the convenience of quick meals done with excellence.
Kwik Trip produces all of the take-home meals in La Crosse, WI. Then delivers them to the store. Kwik Trip's take-home meals are prepared and delivered to the stores daily for freshness. Each individually packaged meal has heating instructions on the label.
Current Kitchen Cravings Take Home Meals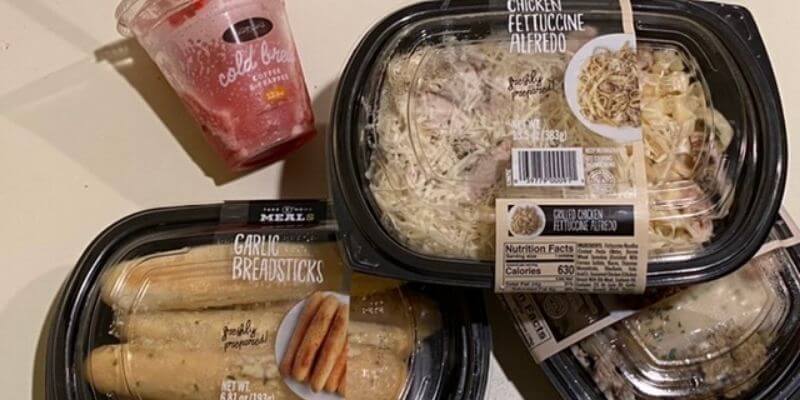 Grilled Chicken Fettuccine Alfredo
Roasted Turkey Dinner with Stuffing, Mashed Potatoes & Gravy
Home-style Meatloaf with Mashed Potatoes and Gravy
Spaghetti and Meatballs
Macaroni and Cheese
Spicy Chicken Penne
Chicken Bacon Mac and Cheese
Beef Stroganoff over Egg Noodles
BBQ Baby Back Ribs Seasoned & Slowly Cooked for Hours
Garlic Breadsticks
We love Kwik Trip's "Take-Home Meals!" We have tried several of them; Spicy Chicken Penne, Roasted Turkey and Stuffing, Homestyle Meatloaf, and the Grilled Chicken Fettuccine Alfredo. They have all been delicious and easy to prepare. Even Gary can do it. Just microwave, and they are ready to eat.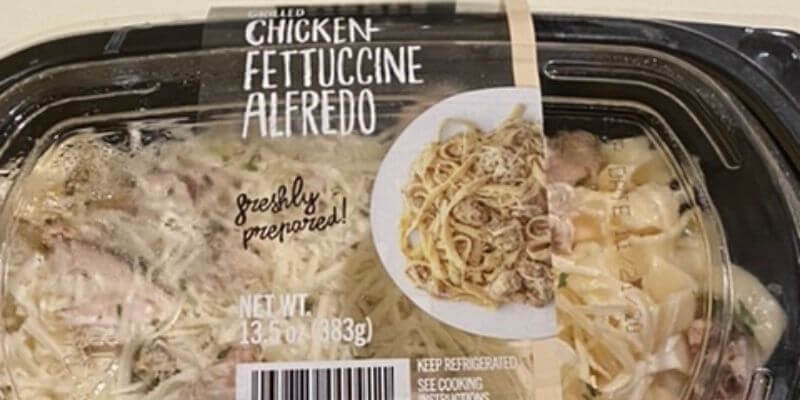 When we travel, Take Home Meals are comforting and affordable. We can stop at the nearest Kwik Trip, fuel up, and get our meals to go, keeping us on schedule. All of the Kwik Trips that we have visited have microwaves available that customers can use to heat their meals to go.
Check out some of our many road trip adventures!
Wisconsin Fall Road Trips
Wisconsin's Tallest Waterfalls
FAST Fiberglass Graveyard
Wisconsin Dells Raod Trip
6 | Kwik Trip Rewards
If you live in Wisconsin, Minnesota, or Iowa and don't have the Kwik Rewards card in your wallet, you need to sign up for it. There is no cost for the Kwik Rewards Card, and it is quick and easy to sign up.
The next time you visit your local Kwik Trip, ask the cashier for a Kwik Rewards card or pick it up from one of the many displays throughout the store. Then take the card home and go online to Kwik Rewards and register your card.
You are now all set to start earning rewards and save money. Just have your card or your phone number with you and use it with every transaction at Kwik Trip.
You can download the Kwik Rewards app on your phone for convenience and register your reward card with the app. This will enable you to quickly look through the monthly Kwik Trip rewards and add them to your account. It also has many additional features, and it keeps track of the number of visits you have made to Kwik Trip, any fuel discounts you have earned, it works as a punch card for pizza or milk and helps you locate the nearest Kwik Trip when you are traveling.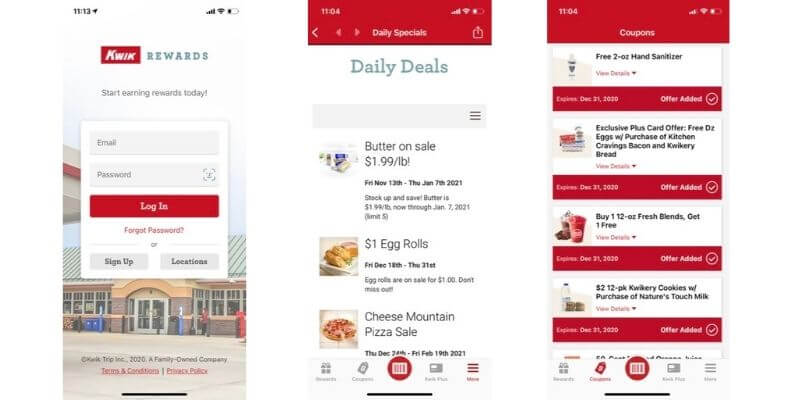 By having the Kwik Rewards card, you will also receive exclusive offers just for rewards members. The rewards are exclusive to you. A few times, Gary and I have gotten different offers. One month I received an offer for a rotisserie chicken for $2.99 and free dinner rolls, while Gary received an offer for a free Snickers bar.
Gary also has Kwik Trips Fleet Card, which gives him points for each gallon of fuel he purchases. There are also extra benefits he receives for having the Fleet Card.
7 | Kwik Trips Community Involvement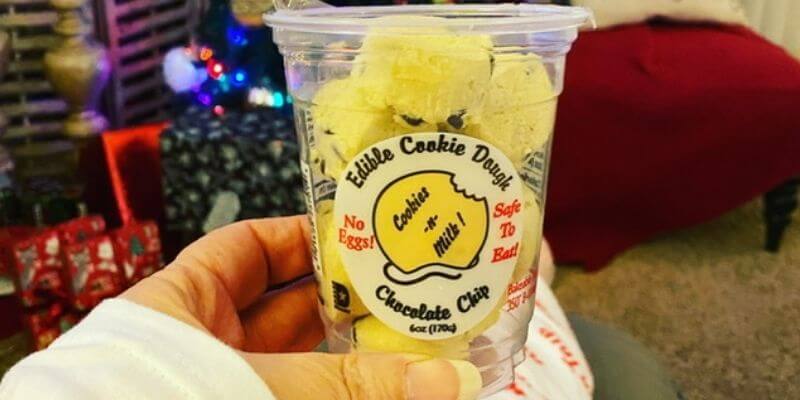 After speaking to Jacob, a Kwik Trip manager in Appleton, WI, the one thing I loved most about all he shared with us was that as a Kwik Trip employee, they all feel like family. Kwik Trip itself is family owned and always has been. This family-owned business values its employees and its communities.
Kwik Trip is constantly giving back to its employees and the community.
Employees find fun things in your paychecks like free car washes and just random notes of appreciation.
Kwik Trip gives back to the community through direct sponsorships, Neighbors helping Neighbors, Fundraising opportunities for non-profit groups, script, and kids incentive reading programs for the local schools.
It makes us happy to be part of the Kwik Trip family as their customer. We are greeted like family when we enter and love the fact they have a home-cooked meal waiting for us when we visit.
Thank you, Kwik Trip, for sponsoring this post!
Thanks for stopping by! If you would like to reach us with a
feature idea, you can email us at ~ [email protected]
We would love to partner with you to feature your travel destination.
Follow us on Social Media
Facebook @ Love and our Laptop Lives
Pinterest @ Love, Travel and our Laptop Lives
Instagram @ Love our Laptop Lives
Twitter @ Love and our Laptop Lives
Youtube @ Love and our Laptop Lives
Amazon Store @ Love and our Laptop Lives