25 Valentine's Day Gifts For Her | Ideal Gifts For Any Romantic Occasion
Valentine's Day gifts for her can be a challenge, especially if you are a romantic guy throughout the year. Valentine's Day is that one day of the year that we stop and take the time to say, "I love you." Even though we say it in many ways throughout the year, this is the one day when we make it extra special and take it up a notch or two.
Giving romantic gifts is all about knowing your partner, their likes and dislikes. If you have been together as a couple for many years, this may seem like a no-brainer. You still have the challenge of being creative and thinking outside the box, finding something new and different. If your relationship is new, that perfect gift for her might be a challenge and take some thinking.
You want to surprise your girl, but how do you surprise her with something and not be overly cheesy? Your gift should be filled with heaps of romance.
This post may contain affiliate or sponsored links. If you click on a link and make a purchase, I may receive a small commission (at no additional cost to you). Please see my full disclosure policy for details.
Fun facts about Valentine's Day
Valentine's Day occurs every February 14. Across the United States and in other places worldwide, candy, flowers, and gifts are exchanged between loved ones.
The very first known valentine is still in existence today and wasn't as romantic as many would think. It was a poem written in 1415 by Charles, Duke of Orleans, to his second wife while he was in prison.
I've heard it said more than six million couples have gotten engaged on Valentine's Day.
$19.6 billion is the estimated amount Americans spend on Valentine's Day each year.
The Valentine's Day tradition of giving candy was started in the 19th century by a chocolate manufacturing family. Today over 1.8 billion dollars is spent on Valentine's Day candy each year.
If you are looking for more than just a gift for Valentine's Day, check out these Romantic Winter Staycation Ideas to help make the entire weekend a Staycation Valentine's weekend to remember.
Valentine's Day gift ideas
There are so many great gift possibilities. These are just a few wife-approved ideas that will make her feel like you put some thought into your gift.
Fresh cut flowers in a vase
When it comes to Valentine's Day gift ideas for her, you can't go wrong with fresh-cut flowers. They have a special way of saying, "I Love You."
This is one gift that you can order ahead of time and schedule delivery for Valentine's Day. There is no need to forget about ordering flowers.
Monthly flower subscription
If your girl really loves flowers, step it up a notch with this monthly subscription from Bloomsybox.
With several plans to choose from, you will find something perfect for your girl.
Bouquets are shipped from sustainable flower farms around the globe straight to your door.
Gourmet chocolate
Chocolate and flowers are the top go-to's for Valentine's Day gifts for her or him. If you are getting your special girl chocolate, know her favorites, and don't skimp! Godiva Chocolate is a favorite, and you can't go wrong.
The Ultimate Game for Couples
The Ultimate Game for Couples – Quality time with your partner – Get to know each other better as you dive into meaningful conversations and perform funny challenges along the way – perfect for a romantic date night or a couples staycation.
DateBox Club – Monthly Subscription Box – Fun and Romantic Activities For Couples
Show her you are committed to romance not just on Valentine's day but every month of the year by giving her a subscription for the Date Night Club Subscription box.
Every date night box is beautifully and thoughtfully crafted for the highest romantic experience. Each box has an easy-to-follow instruction card that walks you through the entire night. EVERYTHING IS INCLUDED – No need to shop for extra items. Everything you need for your perfect date is included in the box, even a playlist! Eliminate the stress of planning and allow them to do it for you.
Bath and Shower
These "Cupid approved" Valentine's Day bath and shower products from Bath and Body Works are the perfect way to pamper her.
From a sparkling confidence-booster to the fragrance equivalent of a bottle of vino, you can't go wrong with these lovelies.
For extra inspiration, check out our blog on
Romantic Texts to Keep Love Alive.
Lingerie
Unless your girl is really into sexy lingerie, avoid going in that direction. Show her just how special she is with silk or satin pj's. It may not look risque' but trust me, your gal will feel sexy in them, and that will benefit you both.
Any of these satin pj's from Victoria's Secret will be something she will want to wear over and over again.
Candles – Bath and Body ~ Be Mine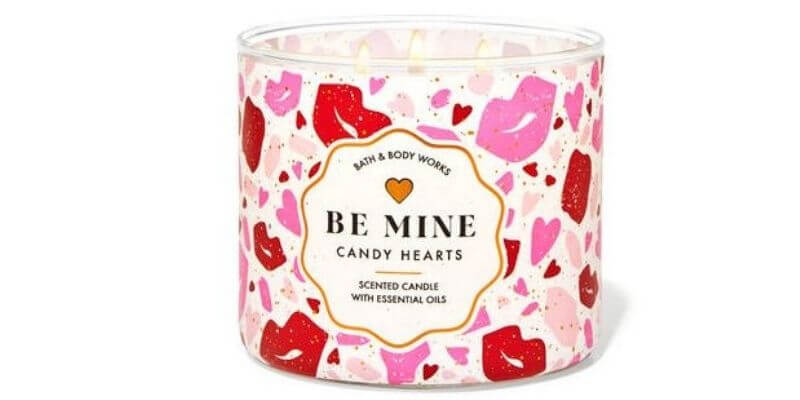 Candles and fragrance set the mood for many things. I love how my home looks and feels with candles burning. Even with candles, your gal will have a favorite. Again know your gal.
This Be Mine candle from Bath and Body Works is simply the cutest. Your girl is sure to fall in love.
To take your Valentine's Day celebration over the top, Use our Creative Ideas for a Romantic Dinner at Home to add a little celebration to your evening.
Weighted blanket
What girl doesn't love to feel bundled and wrapped up cozy. These weighted blankets are perfect for that.
This Sherpa fleece weighted blanket offers ideal pressure to simulate cuddles that come with a natural sense of safety to induce deep sleep. Snuggle up in lambswool-like Sherpa and drift off into the most restful dreamland you ever had.
Ladies, we didn't forget about helping you shop ~ Head over to
Husband approved Valentine's Day Gifts for that special guy in your life.
Lush
Pampering! Every girl loves a little pampering and sometimes even a lot of pampering. Lush knows just how to add that little extra to any day of pampering.
Life can be a lot to handle sometimes. Everyone needs a reminder to take things one day at a time, and this gift set is the ultimate way to slow down…and with 14 products to choose from, it's sure to help keep stress at bay!
Silk mask
Is your girl is just a little bit of a princess? If so, this sleep mask may be a perfect gift to show her that you are ok with her valuing her beauty rest.
This ultra-lightweight latex-free molded foam sleep mask is contoured for pressure-free eye comfort that allows you to blink freely, won't smudge makeup, false lashes, or put unwanted pressure on her head.
Date night scratch off
This 100 Dates Bucket List scratch-off poster is a carefully selected list of dates to go on with your girl. This unique poster will accent any room and showcase the dates you and your loved one have enjoyed together.
This idea is fun, right down to the packaging that is unique in every way. The triangle box it arrives in matches the color of the poster.
This gift is a great way to show you are committing to romance not only on Valentine's Day but on at least 99 other days during the year.
Heart succulent
This heart succulent is the perfect gift for your girl if she is a plant lover. This has to be the cutest thing there is. Your girl is going to love the extra thought you put into finding this gift for her.
Hoya kerrii (heart succulents) has thick, green heart-shaped leaves. These propagated leaf cuttings are only ornamental, meaning that they do not grow or change in size. These Hoya require very little maintenance and are perfect for offices, work-spaces, or as gifts for your sweetheart.
Fondue pot
Some of our most romantic date nights have centered around fondue. Include fresh strawberries and the perfect chocolate and you have a very romantic gift.
This electric fondue pot is perfect for chocolate, cheese, broth, or oil. This set includes the base, bowl, temperature probe, 8 fondue forks, and fork rack.
Check out our "Fondue Date Night" for some of our favorite recipes and romantic date ideas.
Ugg slippers
Step out in style with these slingback Ugg slippers that combine the warm-weather appeal of a sandal with the plush comfort of your favorite slipper. The lightweight platform sole furthers the fashion-forward appeal of this wear-with-anything style.
Your girl will love these slippers.
Bathrobe
This luxurious bath-robe might be the perfect gift for your girl. Victoria's Secret Bathrobes will make your girl feel cuddly, cozy, and loved. The perfect feelings after those romantic moments.
Bathtub tray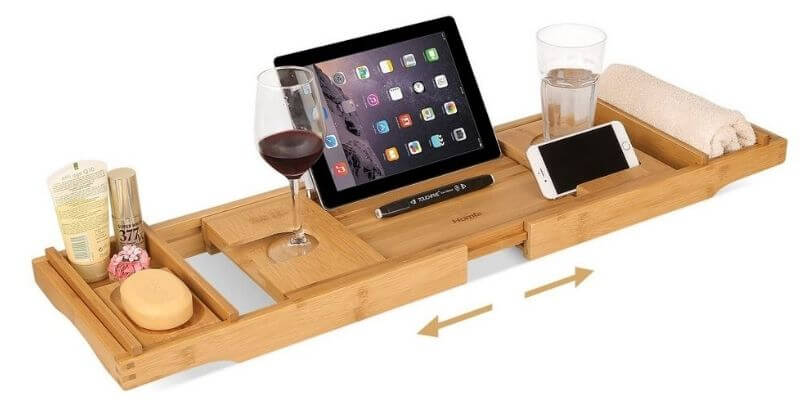 This bathtub tray is the perfect gift for the girl who enjoys her spa days. With this tray a relaxing bath at the end of a busy day can have it's own spa feel. A nice way to show her you love her.
Crystal face roller
Roll your way to radiant skin with a jade and rose quartz facial roller set. Crafted from authenticated Brazilian crystals, this face massager takes your skincare to the next level by smoothing out wrinkles, reducing inflammation, and so much more!
Your girl will love the cool sensation of precious stones rolling across her skin, making her feel relaxed, while these crystals are hard at work! Jade and rose quartz rollers target your skin's texture, releasing tension below the skin's surface. Pure pampering.
Spa towels and towel warmer
What could be nicer than stepping out of the shower to warm luxurious spa towels waiting for you? The girl in your life will feel "totally" pampered with these spa towels and towel warmer.
Check out these tips on How to be More Romantic and really make Valentine's Day romantic.
Panties
These panties from Victoria's Secret make for a very romantic and intimate gift for that very special girl in your life.
Fragrances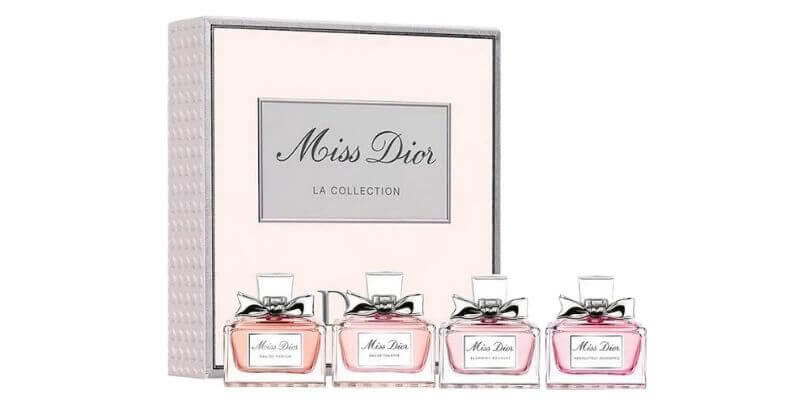 If your lady loves her fragrances, let her know that you notice how wonderful she smells by buying her the fragrance she wears that you like best on her. Many ladies have a wardrobe of fragrances, and some have their favorite. Know your gal!
This is not the time to go buy her something new. This is the perfect time to show her you know what she likes.
Wine & wine glasses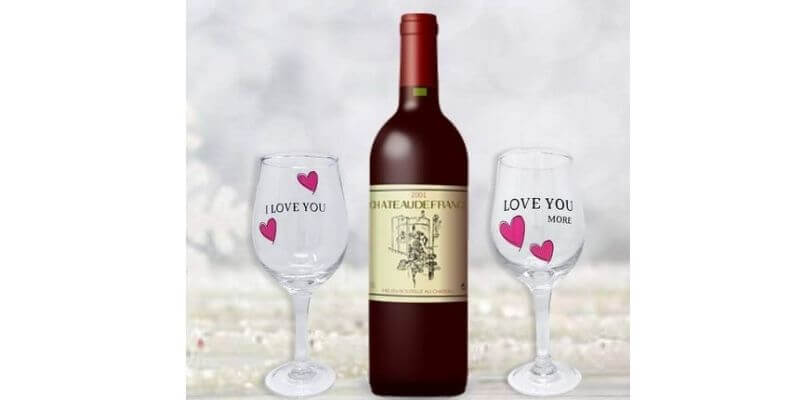 You can't go wrong with a delicious bottle of her favorite wine and a couple of sappy wine glasses. Treat your girl to a nice romantic dinner, and she may invite you in for a nightcap.
Couples bucket list
If traveling is something your girl enjoys doing, these are such fun and romantic gift ideas. With this "Ultimate Journey for Two" book and the bucket list bucket, you and your girl can dream and plan for your traveling future.
Can't get away? Then check out these
Romantic Staycation Ideas for Couples
Couples hand casting kit
Create a beautiful sculpture to preserve your bond forever with this couple's hand casting kit.
This hand casting kit is perfect for engagement, newlyweds, or as a Valentine's Day gift for her to show your love.
Cast you and your girl holding hands. This can be done in a romantic setting in the privacy of your own home.
Romance in a box
Winter romance in a box might be the best Valentine's Day gift. Impress your girl with this exquisite romantic night bedroom decorations in a beautiful gift box.
The perfect gift includes a red knit blanket, Stud Muffin and Cutie Pie mugs, 2 candlesticks with tapered romantic candles, a bag of red silk rose petals, tea light holders, soy tea light candles, lavender bubble bath, and rose soaps.
This will be one romantic Valentine's Day.
Shopping for your girl does not need to be difficult. We have given you several great ideas that should earn you some brownie points and keep you out of the dog house.
Suppose you have still procrastinated and are shopping last minute, head over to Amazon and sign up for amazon prime to get selected gifts in a matter of days. Amazon Prime has a free 30-day trial.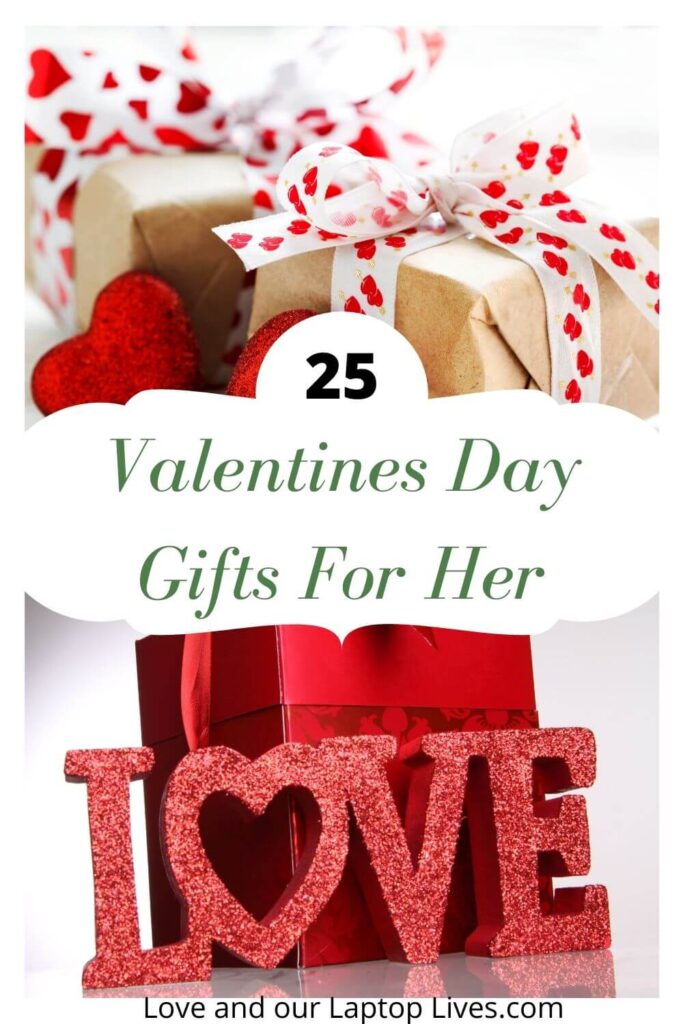 Thanks for stopping by! If you would like to reach us with a
feature idea to help you promote your business, you can email us at ~ [email protected]
We would love to partner with you to feature your
romantic travel destination.

Follow us on Social Media
Facebook @ Love and our Laptop Lives
Pinterest @ Love, Travel and our Laptop Lives
Instagram @ Love our Laptop Lives
Twitter @ Love and our Laptop Lives
Youtube @ Love and our Laptop Lives
Amazon Store @ Love and our Laptop Lives