A Couples Guide of 12 Fun Things To Do In Memphis, Tennessee

"Memphis, Tennessee is unique, quirky, romantic, and just downright FUN.
Exploring these fun and romantic things to do in Memphis as a couple,
you get to experience much of it together."
Memphis is one of the most unique cities we have visited. Spending a weekend in Memphis is just enough time to experience its history and charm. Giving you a sample of its weird and wonderful past while leaving you wanting more. And not just more of its famous BBQ or Rock and Roll.
We found ourselves wanting to explore Memphis because of its past and its connection to Rock and Roll. We knew Memphis was home to Graceland, but we didn't know how much else Memphis had waiting for us.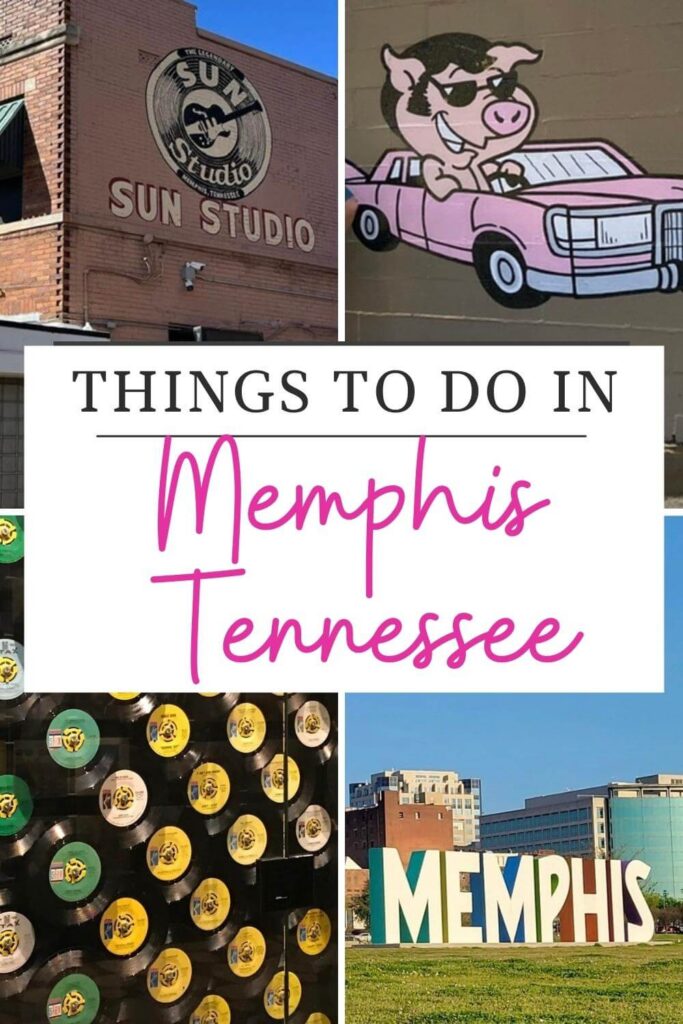 This post may contain affiliate or sponsored links. If you click on a link and make a purchase, I may receive a small commission (at no additional cost to you). Please see my full disclosure policy for details.
Things To Do In Memphis, Tennessee
Memphis, Tennessee is one of the most unique places we could have chosen for a romantic couples getaway! It is filled not only with rock and roll, soul music, lights, fun but also some of the most pampered ducks around. Lets not forget the BBQ!!!
You can not dive into the history of Memphis or rock and roll without feeling the romance. Whether its the love for music and the forbidden love of a rock star, sharing this Memphis discovery with the one you love makes it all the more special and exciting.
If there is a honeymoon or special couples weekend in your future, Memphis, Tennessee, is one place I would put on your list as a possibility.
*All prices and Hours are current at the time of publishing – Please call to confirm before attending
---
1 ~ Graceland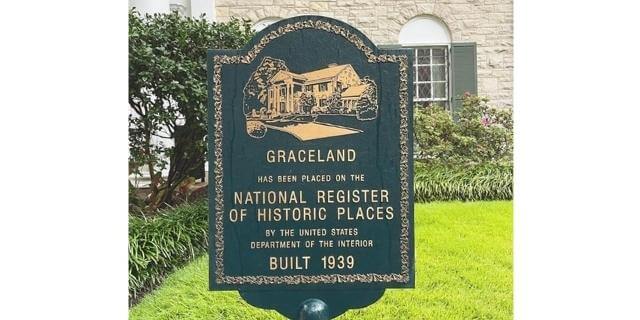 Music is the heart and soul of Memphis, and much, but definitely not all of it has a connection with Elvis Presley.
Graceland was home to the King of Rock and Roll, Elvis Presley. Over 120 acres of prime Memphis property is dedicated to his career, life, and love life. Whether you are a rock and roll lover, a classic car lover, a history buff, or just flat out was at one time in love with Elvis Presley, come on ladies who wasn't? A visit to Graceland in Memphis, Tennessee, needs to be on your bucket list.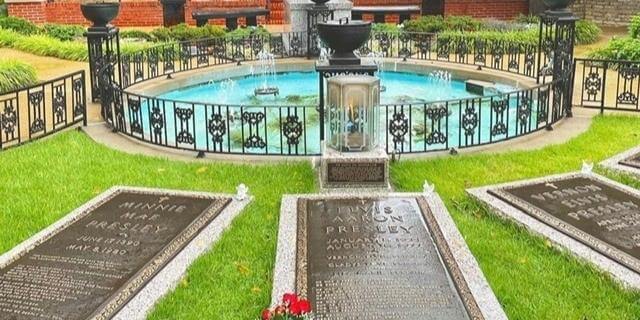 Elvis purchased Graceland when he was 22 and it became a home for his family. Walking through Elvis' mansion you see sides of Elvis that you may have read about. But you also feel the way Elvis lived. The fun, mystery, unique and even the romantic sides of Elvis. The home sits the way it was in the 70's right down to the shag carpet on the ceiling.
When you visit Graceland there are several different packages you can choose from. To get the full feel for Elvis, his life, love life and his love of music we suggest setting aside an entire day to explore everything Graceland has to offer.
The Ultimate VIP Graceland Tour includes ~
Graceland Mansion Tour
A self guided tour of Elvis' Custom Jets
Visit to Presley Motors Automobile Museum
Elvis' Entertainer Career Museum
A self guided tour of the Elvis Discovery Exhibits
To plan your visit to Graceland, see all the packages available or purchase your tickets online … HERE.
Address ~ 3764 Elvis Presley Blvd, Memphis, TN
Hours ~ 9 am – 4 pm daily (Holiday exceptions)
2 ~ Sun Studio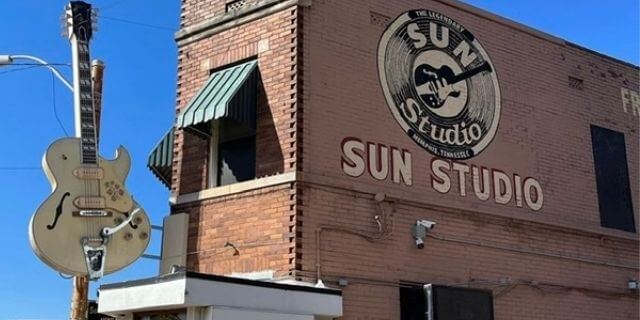 You can't miss Sun Studios, look for the guitar in the sky with the large neon lights in the window.
"Ambition is a dream with a V8 engine," said Elvis Presley. That was true experience speaking. Elvis Presley was one of Sun Studios' biggest stars.
In addition to helping create one of the biggest stars ~ Elvis Presley, legend has it that Sun Studios created what we know as Rock and Roll when they stuffed a wad of newspaper into Ike Turners broken amp to give us that iconic distorted guitar sound.
Sun Studios is where great musicians sang their heart out. In addition to Elvis Presley and Ike Turner ~ Johnny Cash, Charlie Feathers, Ray Harris and Jerry Lee Lewis all recorded at Sun Studios in the 1950s. When visiting you can stand on the same stage they did.
Tickets to Sun Studios Tour are available in advance HERE.
Address ~ 706 Union Ave. Memphis, TN
Hours ~ Sunday – Thursday 10 am – 5:15 pm
Friday & Saturday 10 am – 6:15 pm (holiday exceptions)
Cost ~ $15
3 ~ Beale Street
If you are a music lover, no visit to Memphis, Tennessee would be complete without including Beale Street. One look, and you'll know why.
Beale Street played a huge role in branding Memphis as one of the most musically rich cities in the world. This street is the birthplace of soul music and rock and roll.
This is a street filled with so much musical history that you can almost feel the history in the air as you walk down it.
Beale Street is over 2 miles long and starts at the Mississippi River. It is known as the "Home of the Blues" This street filled with flashy restaurants, nightclubs, and specialty shops are fun to walk in the daytime, but to truly see Beale Street come to life, plan your visit for after sunset.
Night clubs such as B.B. Kings Blues Club and Rumba Room await your visit and promise to fill your musical need.
Beale Street is also one of the few streets in the United States that you can legally drink outside on the streets. Enjoy!
4 ~ Stax Museum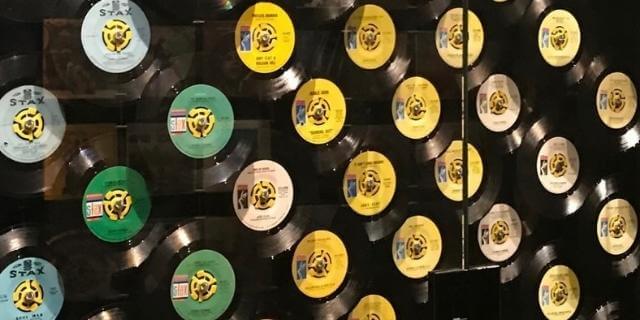 The Stax Museum is the only museum dedicated to preserving American Soul Music and the legacy of Stax Records.
Stax Museum is located on the original location of Stax Records studio. Stax Records is the originator of soul music.
This American Soul Music museum is 17,000 square feet of interactive exhibits, videos, and vintage musical instruments, all of which pay tribute to the artists who recorded at Stax Records studio.
Located in the building of Stax Museum is a rare and fantastic collection of over 2000 artifacts that honor soul music artists.
This is a great place to learn and experience soul music's impact on the music industry.
This is a great stop to add to your couples weekend. To avoid waiting in line pick up your tickets in advance. HERE
Address ~ 926 E. McLemore Ave, Memphis, TN
Hours ~ Tuesday – Saturday 10 am – 5 pm
Monday – Closed
Cost ~ $13
5 ~ Memphis Botanical Garden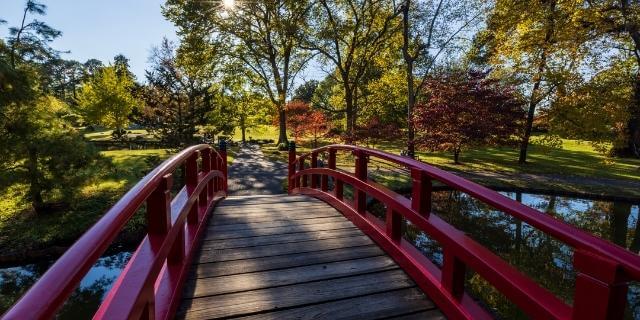 Memphis Botanic Gardens covers 96 acres, contains 30 specialty gardens, and is home to an arboretum and a conservatory.
In addition to the exhibits and specialty gardens, the Memphis Botanic Gardens offers guided tours and guest speakers throughout the year.
Memphis Botanic Gardens is the perfect place for couples to wander and enjoy the many different gardens. Take in the rose gardens, walk the Japanese garden, stroll through the sculpture garden or enjoy the formal gardens.
Walking through the gardens together can be very romantic and intimate, holding hands, talking and dreaming together.
Address ~ 750 Cherry Rd. Memphis TN
Hours ~ 9 am – 6 pm (holiday exceptions)
Cost ~ $12
Additional Reading
Traveling with that special someone is so much fun.
Use these tips to make everything go smoothly.
Tips For Traveling As A Couple
Staying Healthy and Traveling Stress Free
Fun Gifts For Travelers

6 ~ Afternoon Tea at the Peabody Hotel
Stay with me here, guys. This one is a keeper even if you are not into tea. This will be a very romantic afternoon. Be sure to time it so you can follow your tea time with watching the march of the Peabody Ducks.
The custom of taking afternoon tea became fashionable in the late 1600s. Tea time was a time to entertain guests and share gossip.
The Peabody is the only spot in Memphis that serves a traditional English afternoon tea. In addition to a selection of teas, your three-course menu will include an assortment of tea sandwiches, sweets, and scones from the Peabody Pastry Shop.
Sitting and enjoying afternoon tea together will be an intimate experience you will both remember and talk about years after the event. ~ Gary very much enjoyed our tea time.
Due to the popularity of afternoon tea, don't forget to make your reservations online
Address ~ 149 Union Avenue, Memphis TN
Hours ~ Thursday and Friday 1 pm – 3:30 pm, Saturday and Sunday 1 pm – 5 pm
Cost ~ $50 – $60 per person
Gary has enjoy tea with me on more than one occasion.
Our stay at the Pfister in Milwaukee Wisconsin was his first.
Check out our Romantic Milwaukee Adventure and Tea Time at the Pfister.

7 ~ Peabody Hotel Ducks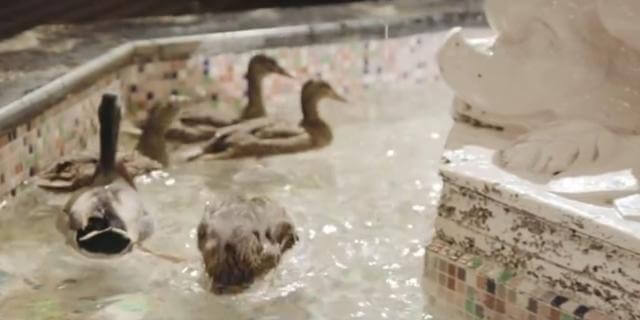 Don't even think about not visiting the ducks! The Peabody Hotel is home to some of the most spoiled ducks around.
The tradition of the ducks dates back to the 1930s when Peabody Hotel's general manager Frank Shutt and his friend returned from a hunting trip and thought a good joke would be to place some of their live duck decoys in the beautiful Peabody fountain. This joke was met with such enthusiasm that a tradition was about to begin.
In 1940, a circus trainer offered to deliver ducks to the fountain each day and teach them the famous Peabody Duck March. This circus trainer became the first Duckmaster and served in the prestigious role for 50 years until he retired.
The famous Peabody Ducks reside permanently in their own suite at the Peabody Hotel. They visit the lobby fountain from 11 am to 5 pm each day.
Every day at 11 am the ducks are escorted from their suite on top of the Peabody Hotel by way of elevator. A red carpet leads them directly from the elevator to the marble fountain in the lobby of the hotel. The ducks spend all day in the lobby fountain and at 5 pm the Duckmaster parades them back to their suite.
This is the cutest thing I have ever seen. Those ducks don't even hesitate, they march right from the elevator to the fountain and entertain guest in the Peabody Hotel lobby all day.
To make your couples weekend extra special, the Peabody Hotel is a very romantic place to spend the night. Check to see if your dates are available.
Address ~ 149 Union Avenue, Memphis TN
Hours ~ 11 am and 5 pm Daily (arrive early)
Cost ~ Free

8 ~ Visit to Mud Island
Mud Island is the most unique of all Memphis city parks. It isn't an island. It's a peninsula that juts into the Mississippi River off downtown Memphis. It's located on 50-acres in the Mississippi River. The park is devoted to the study of the river and the music and art the river inspired.
Getting to Mud Island is part of the fun; you can take a monorail across the Mississippi or take the footbridge located downtown on Front Street. Each way gives you a fantastic view.
On Mud Island, you can rent a paddle boat and enjoy the downtown view of Memphis from the water.
A highlight of Mud Island is the Mississippi River Museum, filled with thousands of years of history. Within the museum are 18 galleries containing myths of the Mississippi River, Mark Twain and river folklore, the history, and the people of the Mississippi. Of the 18 galleries, 5 contain information on Civil War history.
The museum is home to The Riverwalk, a scaled replica of the entire river that you can walk along, a life-sized replica of a riverboat and even a gunboat.
Address ~ Mud Island Foot Bridge – 125 N. Front Street, Memphis TN
Hours ~ Mud Island is open dusk to dawn Spring, Summer, and Fall
Cost – It's free to visit the island, activities and museum cost extra

9 ~ Memphis Pyramid
Memphis, Tennessee, was named after Memphis, Egypt, so it only makes sense that Memphis, Tennessee, has its own huge pyramid.
You have to visit the pyramid in Memphis, if only for that iconic picture.
For the adventurous traveler, park and step inside for a visit to none other than Bass Pro Shop. What else would you expect to find in a giant chrome Pyramid?
While in the neighborhood, stop in and see the live animals and the viewing tower at the top. Ladies, remember if your guy can do tea time, you can visit Bass Pro Shop in a giant chrome Pyramid.
Address ~ 1 Bass Pro Dr, Memphis, TN
Hours ~ Monday – Saturday 9 am – 8 pm Sunday 10 am – 7 pm
10 ~ A. Schwab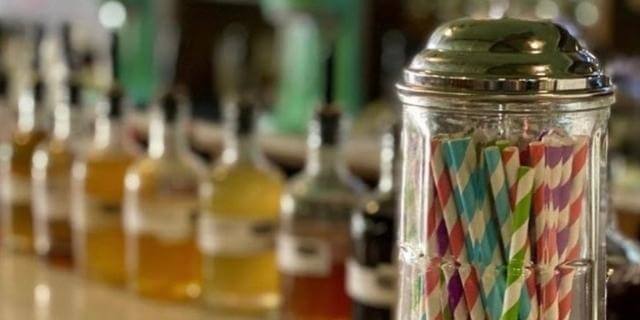 A. Schwab is the oldest store on Beale Street. Established in 1876, it is the last remaining original business on the street. The shop's motto is "If you can't find it at Schwab's, you're probably better off without it.
This dry goods store has everything from cast iron skillets to old-fashioned candy. This is a place to find those quality retro items you can't find anywhere else. They don't stop there. They mix in the unusual and quirky finds to make stopping at A. Schwab a ton of fun.
While you are there, don't overlook their old-fashioned soda fountain. They will serve you up fresh made old fashioned waffle cones, malts, and phosphate sodas made with homemade syrups by soda jerks just the way you like it.
Address ~ 163 Beale Street, Memphis
Hours ~ Sunday, Monday and Thursday 12pm to 5 pm, Friday and Saturday 12pm to 7 pm
Tuesdays and Wednesdays – closed
For more Soda Fountain Fun
Visit Things to do at Union Station St. Louis
11 ~ Metal Museum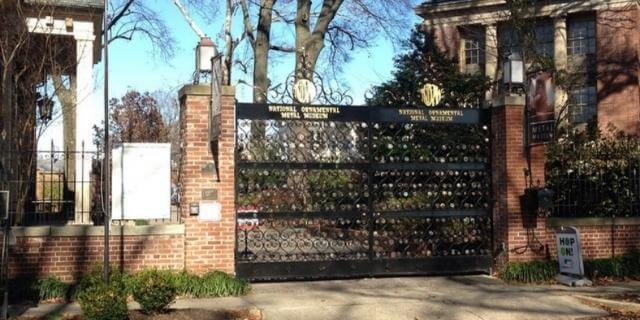 The Metal Museum is truly one of the most unique things a visitor to Memphis can do, for the price.
This 3-acre museum features a permanent metal collection, rotating exhibits, an interesting sculpture garden, a blacksmith shop and foundry.
The Metal Museum is a great place to wander and see the many creations by metal artists. An enjoyable activity for both parties. But it is also a place where you can see artists in action as they create some of their masterpieces or take a metal class yourself.
Maybe you have a hidden talent that is yet to be discovered.
Check out Metal Museum Events for a calendar of their events.
Address ~ 374 Metal Museum Drive, Memphis TN
Hours ~ Tuesday – Sunday 11 am – 5 pm
Cost ~ $8
12 ~ Experience Real Southern BBQ
Memphis is home to some of the most delicious BBQ you can find anywhere.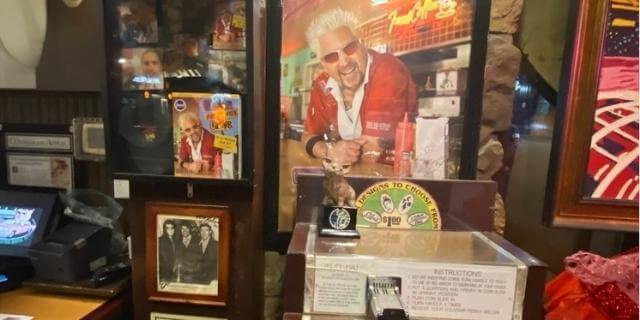 To experience some of the best BBQ around, follow Guy Fieri from Food Networks, Diners, Drive-Ins, and Dives. He has visited Memphis multiple times since 2007, visiting a total of eleven BBQ joints.
Seven of them still exist today ~
Cozy Corners: (May 2008)
Leonard's Pit Barbecue (2008)
Marlowe's Ribs and Restaurant (2008)
Tom's Barbecue (2008)
Uncle Lou's Fried Chicken (2008)
Rizzo's (2012)
South of Beale (SOB) (2012)
While we were in Kemah, Texas we visited two additional restaurants featured on Diners, Drive-ins, and Dives.
Marlowe's is located only one mile from Graceland. If you are staying close to Graceland or in one of several select hotels, check out Marlowe's Ribs and Restaurant. For 45 years they have been providing some of the best Memphis BBQ and hospitality around.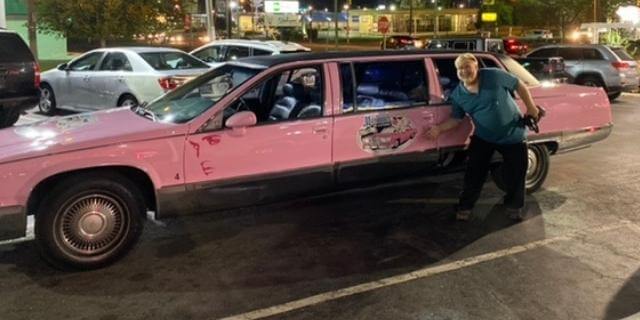 Marlowe's has a fleet of Elvis-inspired pink limos that will shuttle you from several local hotels to the restaurant and drive you back when you are finished.
Marlowe's BBQ will have you drooling with each messy bite, and even when you are stuffed, you want more. It's just that good. Don't forget to take home a slice of "Hunka Hunka apple pie." You will truly be missing out if you pass that up.
Not only does Marlowes have Guy Fieri's seal of approval, he has ours, and I'm sure the pink limo ride would also have Elvis' seal of approval.
Marlowe's is now run by the daughter of the couple that started the restaurant some 45+ years ago. But if you pop into the gift store located within the restaurant, you have a really good chance of meeting the original owners. If you ask them about their visit from Guy Fieri and the filming of Diners, Drive-Ins and Dives I'm sure this sweet couple will fill you in on all the fun details.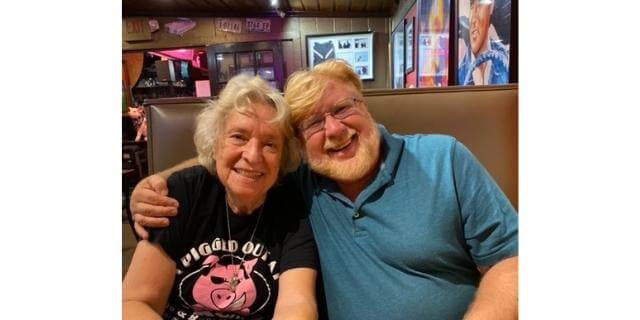 While you are there don't forget to pick up one of these cute t-shirts.
Address ~ 4381 Elvis Presley Blvd. Memphis TN
Hours ~ Saturday – Thursday 4 pm – 10 pm Friday and Saturday 4 pm – 12 am
Fun Facts about Memphis, Tennessee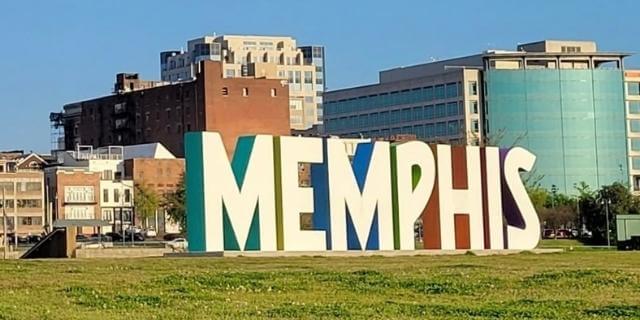 Memphis is the second largest city in Tennessee.
Memphis is named after an ancient city located on the Nile River near Giza Plateau, Memphis, Egypt.
Memphis is the only five-time winner of the nation's cleanest city award.
The name Memphis means established and beautiful.
According to the Memphis Rock and Roll Museum, Memphis is mentioned in more songs than any other place. See for yourself, check out this list.
Graceland, which was Elvis' home until his death in 1977, is visited annually by more than half a million people.
Graceland is the second most visited private home in the US next to the white house.
In May, the world championship BBQ cooking contest is held in Memphis.
Memphis has one of the largest artesian well systems in the world. This aquifer contains more than 100 trillion gallons of water.
Volney, the lion who roared at the beginning of all the old MGM movies, lived at the Memphis Zoo until his death in 1944.
---
Have you visited Memphis, Tennessee? What are your thoughts about your visit? Which places would you add to this list? Let us know in the comments.
PIN ME FOR LATER