St. Louis Aquarium at Union Station
What do get when you combine trains, a historic landmark and a vacant mall? Would your answer to that be an Aquarium?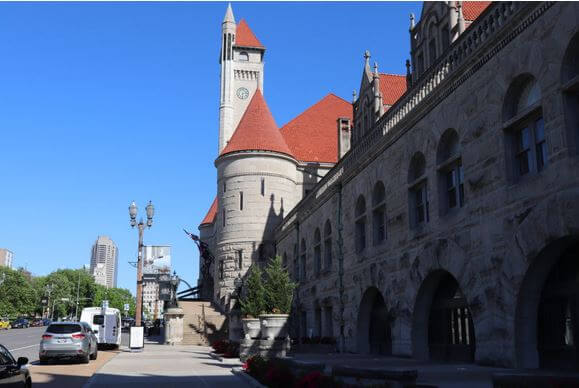 Well, if you happen to be the city of St. Louis, MO, a couple of years ago you may have been asking the same question. Now, thanks to Lodging Hospitality Management – Bob & Steve O'Loughlin – who are the two visionaries that obviously have a heart and passion for St. Louis.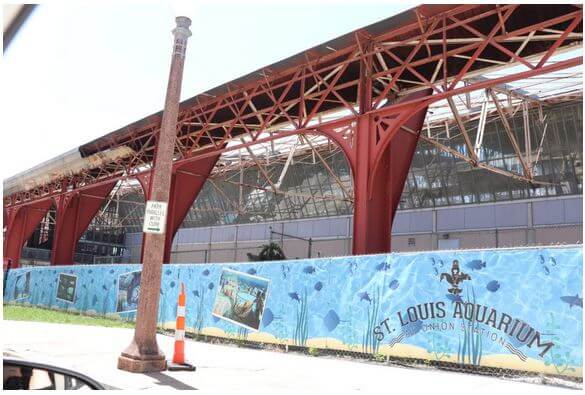 St. Louis is getting their answer to that very question. The answer is 60 sharks, rays and 13,000 other aquatic animals will soon be making their new home in the once vacant mall adjacent to the Historic Union Station, which was housed under Union Station's massive historical train shed.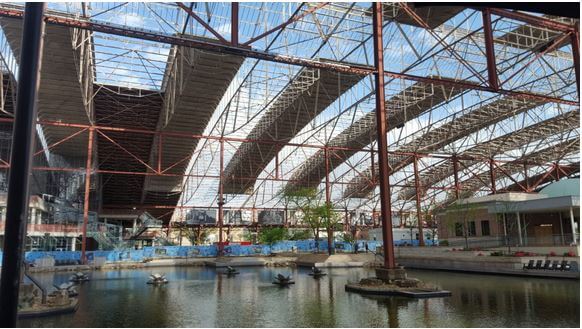 The mall officially closed it's doors Jan. 31st 2016. In November of 2017 ground was broke and the once vacant mall area began being transformed into St. Louis Aquarium at Union Station.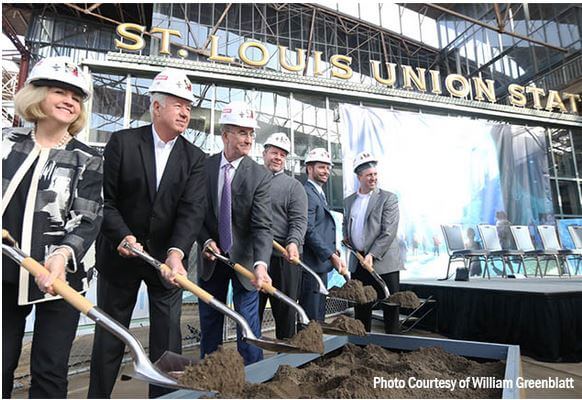 This multi million dollar project will include a 120,000 square-foot aquarium. The aquarium is expected to house 13,000 aquatic animals including more than 60 sharks and rays, one of them being an endangered lesser devil ray, in a 250,000 gallon tank.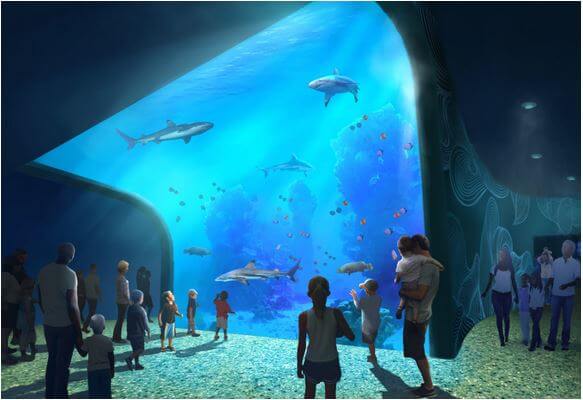 Visitors will be captivated by thousands of fresh and salt water aquatic animals from around the globe. A journey through the aquarium will take you below the surface in addition to giving you hands on opportunities for interactive experiences.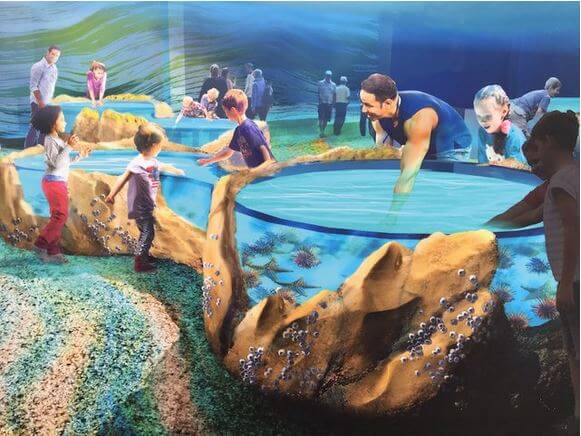 The aquarium's combined 1.3 million gallons of water seems like a lot, but in comparison to Shedd Aquarium of Chicago which holds 5 million gallons, Union Stations is on a smaller scale. But St. Louis Aquarium at Union Station is adding many other attractions, in hopes of reviving the spirit and feel of the 1904 St. Louis World Fair.
Paying homage to the fact, that at its peak, a hundred thousand people a day traveled through Union Station. The once busiest passenger rail terminal in the world. Travelers were on their way to the fair and other destinations.
Upon entering the aquarium, visitors will be able to enjoy a virtual reality train ride highlighting Union Station's past.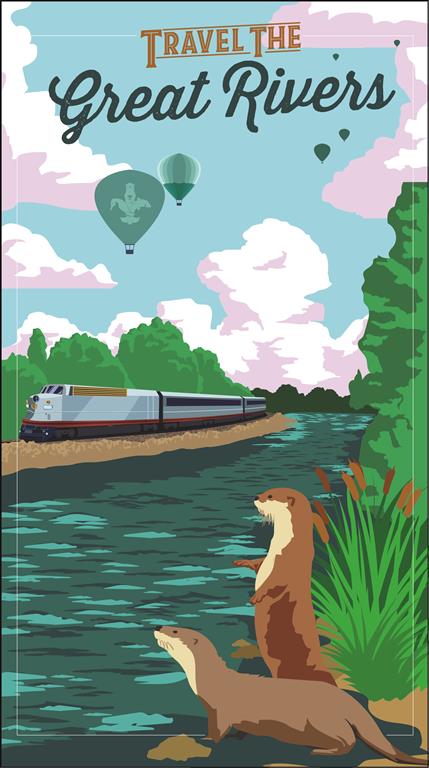 Then navigate the "Global Rivers", splash into the "Ocean Shore", delve into the "Shark Canyon", explore "The Deep" or even experience various hands on touch tanks.
Some of the other much looked forward to additions include:
*a 200-foot tall Ferris Wheel (the 1904 World Fair had a Ferris wheel
brought in from Chicago),
*a carousel,
*a ropes course,
*mini golf,
*a mirror maze,
*several restaurants,
*and a conservation and education center.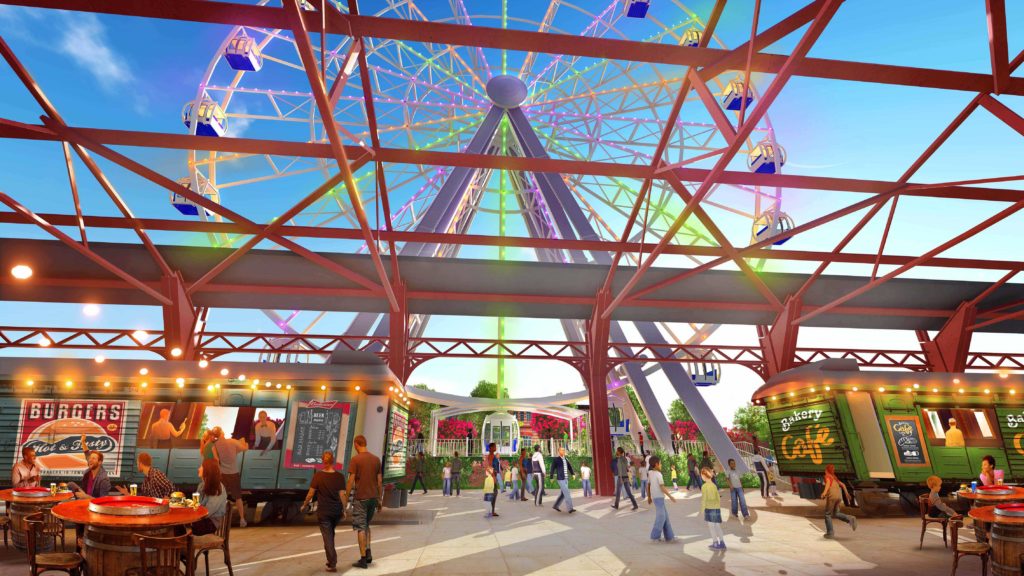 While we were at Union Station we visited one of the restaurants that are weathering the construction, Landry's Seafood House. The atmosphere at Landry's was fantastic and food was awesome. They will be part of the new St. Louis Aquarium at Union Station experience.
While enjoying our dinner, we had the pleasure of experiencing Union Station's Fire & Light show. Amazing!!! See it here.
We were so glad we ventured in to Landry's. Even under construction Union Station has so much to offer. It will be exciting to see Union Station when the Aquarium is finished.
While we were in St. Louis we also had the pleasure of being guests at the Historic Union Station. One of the highlights of our stay, were the nightly laser light shows in the Grand Hall. I have to say this one Under the Sea was our favorite. We were told there are almost 20 different laser light shows. Our You Tube channel has a couple others. The camera does not do them justice. It is something you really need to experience in person.
We can't wait to go back for the opening of St. Louis Aquarium at Union Station. Be sure to check out our feature and Union Station Hotel.
There is so much history, romance, excitement and intrigue associated with Union Station. I can not thank Danny, our personal tour guide, enough for not only showing us around but sharing his heart and passion with us. Watch Daniel here.
I believe we fell in love with the story of Union Station while we were there. I'm sure you would too. It warms our heart to see someone loving Union Station enough to invest in her both financially and emotionally.
More on Union Station ~https://loveandourlaptoplives.com/st-louis-union-station-hotel-feature/
It seems like the construction crews working on the aquarium are ready for the sharks! Are you? See them here.
You can keep informed on the progress of St. Louis Aquarium at Union Station and watch for the official opening date here.
**Thank you Insight St. Louis, St Louis Aquarium and Union Station for making our visit possible. This story and feelings are our own