75 Romantic Text To Send Someone Special That They Will Love

If you are looking for ways to keep the sparks in your relationship, any of these fun and romantic texts will do the job. They are also the perfect way to flirt with your love.
Romantic texts sent right now will make his/her day.
Being away from the one that makes your heart beat faster can make for some long days and even longer nights. Even if being away is just while you are both at work, it's fun to pick up the phone and get a text saying, "I'm thinking about you."
Texting is flirtatious. It's brief little messages thrown in throughout the day or night that lets your loved on know how much you value your relationship. Texting is a way to show your loved in a very romantic way, how much you love them.
Using texts keeps your routine from getting predictable. We have plenty of messages that are good for any occasion or just because. Some of them are sure to leave your sweetie thinking or dreaming of you.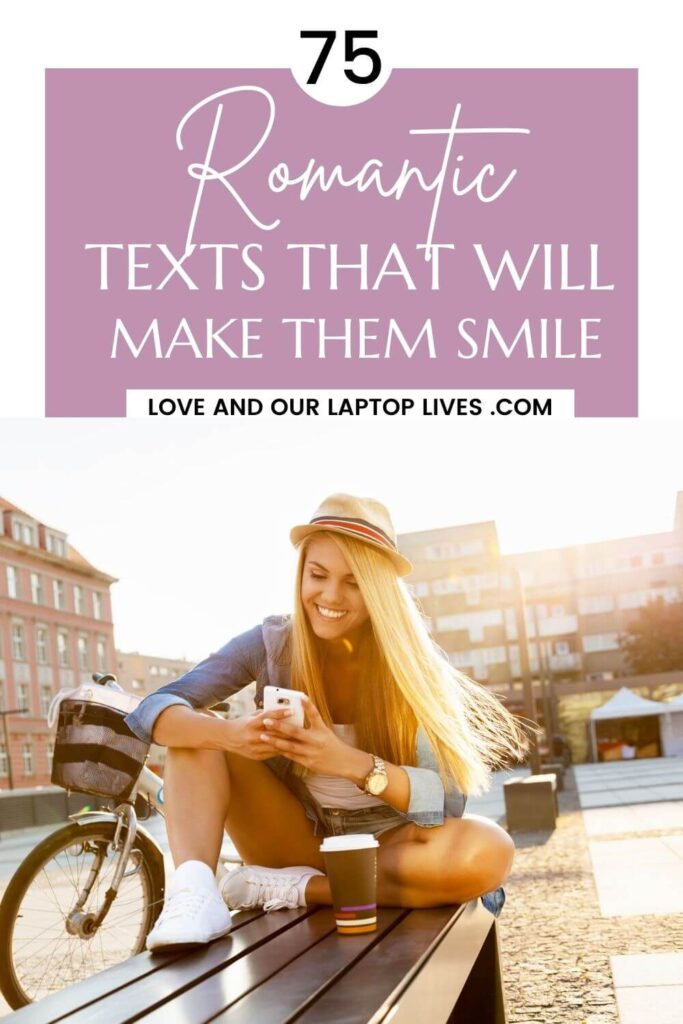 This post may contain affiliate or sponsored links. If you click on a link and make a purchase, I may receive a small commission (at no additional cost to you). Please see my full disclosure policy for details.
Texts that will keep each other smiling during the day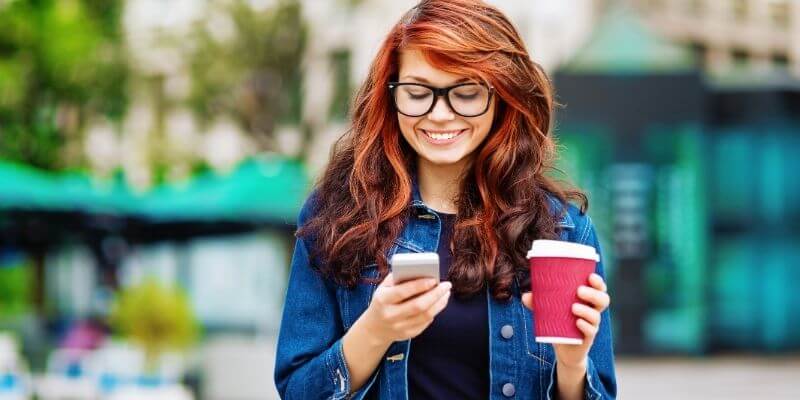 1 ~ "Thinking about you makes me smile"
2 ~ "Thinking about us makes me smile more"
3 ~"Wish you were here with me right now"
4 ~ "All of me loves all of you"
5 ~ "Kisses"
6 ~ "Good Morning Sugar"
7 ~ "Hey Babe"
8 ~ "I'll just kiss the stuffin out of you and make you smile"
9 ~ "I still remember the first time we kissed" ~ when I get this text, my mind goes right back to mine and Gary's first kiss as if it were yesterday and not years ago.
9 ~"I don't say it enough darling, ________________"
10 ~ "Guess what, I love you more than anyone!"
11 ~ "Guess what, I don't think it's possible, but I love you more today than yesterday. "
12 ~ "Thanks for always believing in me"
13 ~ "I love our life together"
14 ~ "Yesterday was great. Today is fantastic and I can't wait for tomorrow all because you are in my life."
15 ~ "You were looking fantastic this morning."
16 ~ "Up for some fun tonight?"
17 ~ "I heart you…I adore you…I miss you"
18 ~ "I'm thinking about you"
19 ~ "I'm thinking about kissing your lips"
20 ~ "I love us"
22 ~ If someone asked me to describe you in just two words, I'd say "Simply Amazing."
21 ~ "Good afternoon Kisserooni"
23 ~ P.S. I Love "You"
24 ~ "If I had my life to live over, I would find you sooner so I could love you longer."
25 ~"The only time I stupidly smile at my phone is when I get a text from you"
26 ~ "I wished I'd met you sooner, so I could love you longer"
27 ~ "Showering you with kisses right now"
28 ~ "You are the only one for me and all I want is to be the only one for you
29 ~ "I kiss you so bad….you'll smile all night."
30 ~ "Love you Baby"
31 ~ "What on earth did I think about before you"
32 ~ "I know fairy tales come true because I have finally found you."
33 ~ "How's it going Sugar"
34 ~ "Just sending you a note to say, "I love you"
Texts that leave them looking forward to the evening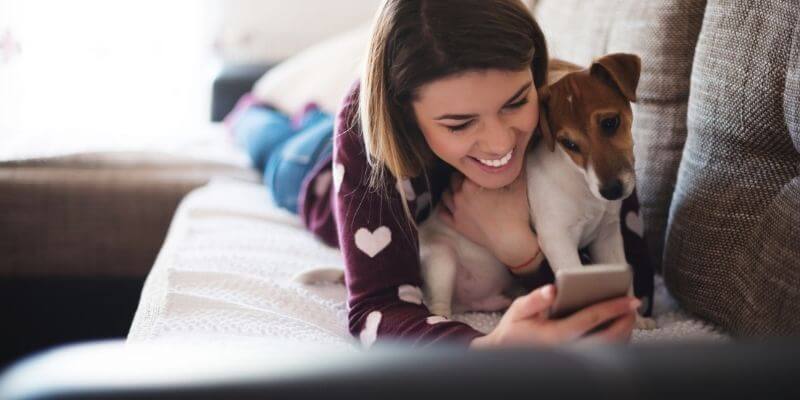 35 ~ "Massage is on me tonight babe"
36 ~ "Let's make tonight all about us"
37 ~ "Tonight, I'm doing the cooking"
38 ~ "I'm having one of those day…so glad tonight it's us"
39 ~ "I am preparing to wrap my arms around you tonight, you better be doing the same."
40 ~ "I have a surprise for you"
41 ~ "Last night was amazing "Let's do it again"
42 ~ "You + Me tonight"
Fun and romantic emoji texts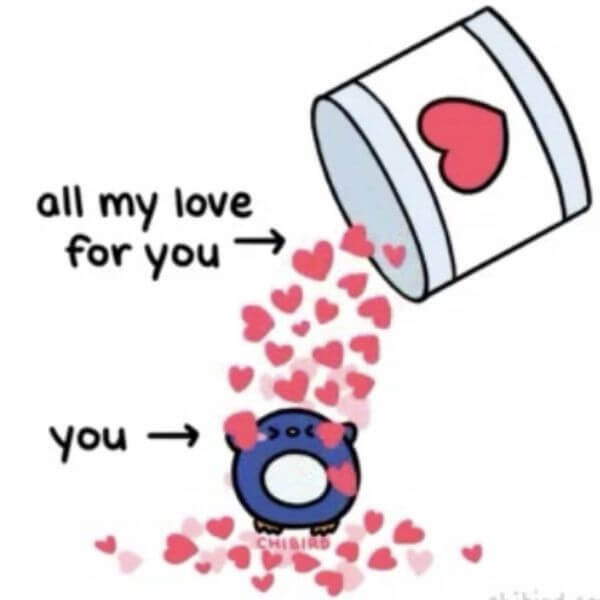 Romantic texts are not always sent with words. Many times all you need is an emoji to put that smile on your loved ones' face. Over the last several years, thousands of fun love texts and emojis have gone back and forth between Gary and me (Michelle).
Funny texts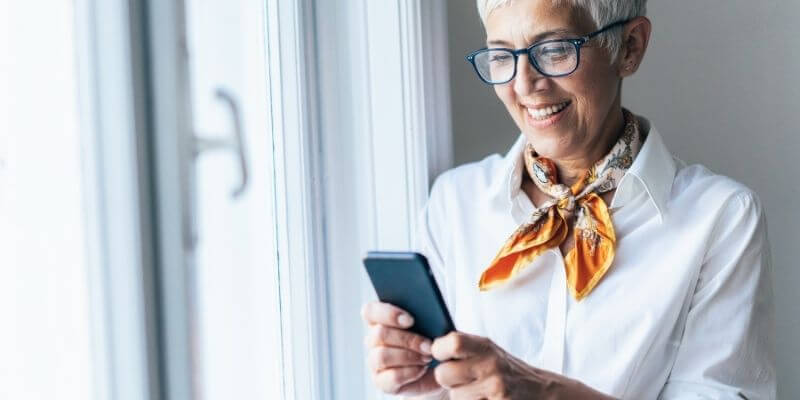 52 ~ "Hey stop looking at your phone and get to work." I Love you!
53 ~ "Big hug and kisses to my Mister Right from his Misses."
54 ~ "Two things I love most are you and sleep, it's so hard to choose between you both."
55 ~ "Wake up, If you get anymore beauty sleep, you'll be to much for me."
56 ~ "Good Night Darling! Don't let the bug beds bite, That's my job."
57 ~ "Good night babe, Don't be jealous but the sheets are wrapping their arms around me."
Looking for more Romance…
Romantic Staycation Ideas for Couples
Creative Ideas For A Romantic Dinner At Home
Unforgettable Staycation Ideas

Flirting Texts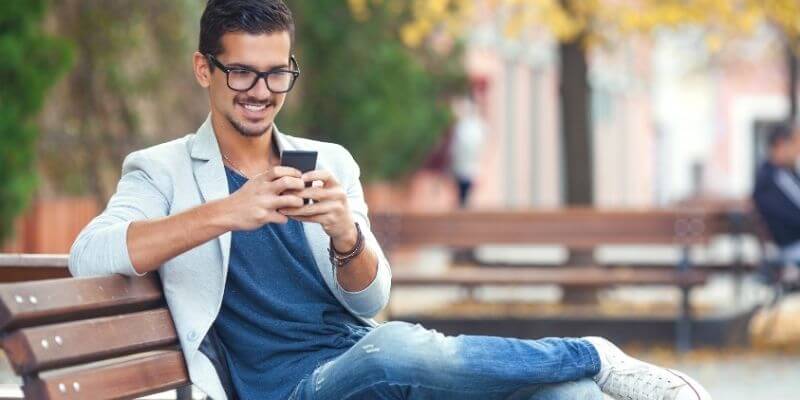 Flirting is one way to make your sweetie think about nothing except you. It's a great way to do a little teasing and spark some imagination. Just be prepared for where your flirting texts may lead.
58 ~ "The reason my beats while I'm sleeping is that it's waiting for you."
59 ~ "There is no one I want by my side than you."
60 ~ "You are the man of my dreams, and have been since I was little."
61 ~ "Darling, you make my days and my nights beautiful."
62 ~ "Knowing you are in my life makes me look forward to every day."
63 ~ "Good night my sexy man." "I am just sending a message to let you know how much I Love you."
64 ~ "Darling you are always in my heart."
65 ~ "I treasure you more than words can say."
66 ~ "Every morning I wake up and have to pinch myself. I feel so lucky to have you in my life, I have to see if it's real."
67 ~ "Every morning when I wake up, I imagine you are hugging."
68 ~ " I hope you are thinking about me as much as I am thinking about you."
69 ~ "Babe it's so cold……Come warm me up."
70 ~ "You are so cute, I love talking with you."
Sexy Texts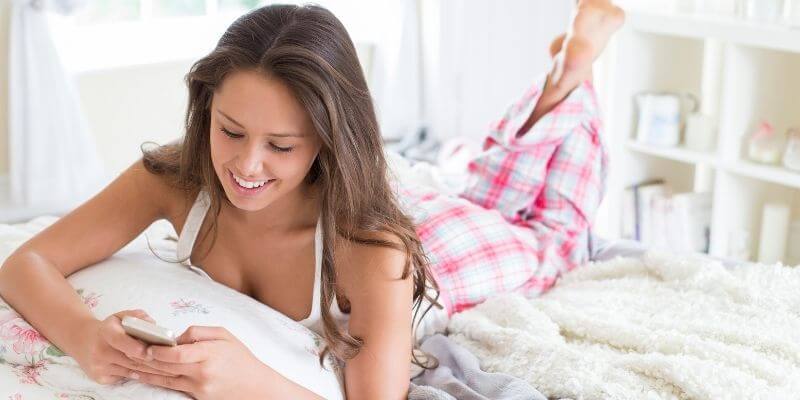 71 ~ "Babe, I need you here…right now!"
72 ~ "If you were here right now I would show you how much I Love you."
73 ~ "I don't really need a good night sleep, I need you."
74 ~ "I don't want to have sweet dreams, I want to make sweet dreams."
75 ~ "Just the thought of you gets me tingly all over."
76 ~ "My dreams are more fun when you are in them. "

As a Bonus ~ text your love "Good Night Darlin" after they have fallen asleep in your arms?
As you can see, those little texts don't have to be fancy. It's just the fact that you are thinking about them. Try it….see if it sparks something.
I love that every time I pick up my phone during the day, there is a text from Gary to keep me going. For years we have been doing that, and I hope it never stops. Maybe it's quirky, but it's those little things that keep us smiling throughout the day. No matter how rough my day, I want to wrap my arms around him the minute, I walk in the door.

Thanks for stopping by. We love making new friends!
If you would like to reach us with a feature idea
or discuss an idea or product our readers will enjoy,
please email us at ~ [email protected]
We would love to partner with you to feature your travel destination.

Want to follow along? We love making new friends!
Follow us on Social Media.
Facebook @ Love and our Laptop Lives
Pinterest @ Love and our Laptop Lives
Instagram @ Love our Laptop Lives
Twitter @ Love and our Laptop Lives
Youtube @ Love and our Laptop Lives
Amazon Store @ Love and our Laptop Lives