Historic Third Ward | Milwaukee Dining, Shopping, Nightlife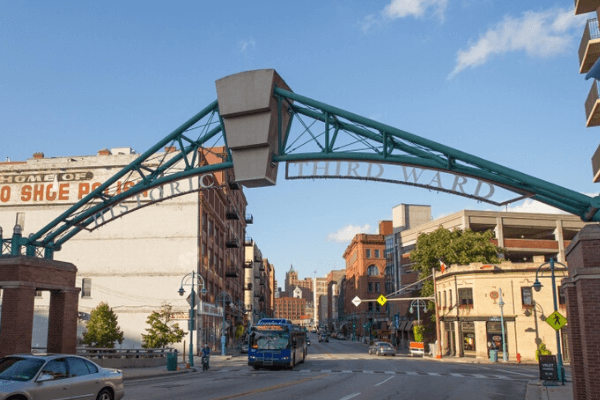 Milwaukee's Historic Third Ward was the setting to the second day of our long weekend. We have been discovering some amazing sides of Milwaukee. With all we are finding in this Wisconsin city, three days will never be enough to experience even a small portion of what is offered.
Milwaukee's Historic Third Ward is a charming and inviting mixed-use neighborhood. What used to once be warehouses and factories are now restaurants, specialty stores, trendy shops, art galleries, artists' residences, theaters, condominiums, and office spaces. The historic ambiance and architecture of the buildings bring charm to each of them.
The Historic Third Ward is the site of the 1892 "Great Third Ward Fire" where 16 square blocks of Milwaukee's riverfront was destroyed. Reconstruction began immediately and within 30 years the area was restored to the bustling district it once was.
This ward was known as the "Bloody Ward" because of all the brawls that took place, today it is warm and inviting, those urban designed buildings of the early 1900s are home to over 500 inviting businesses.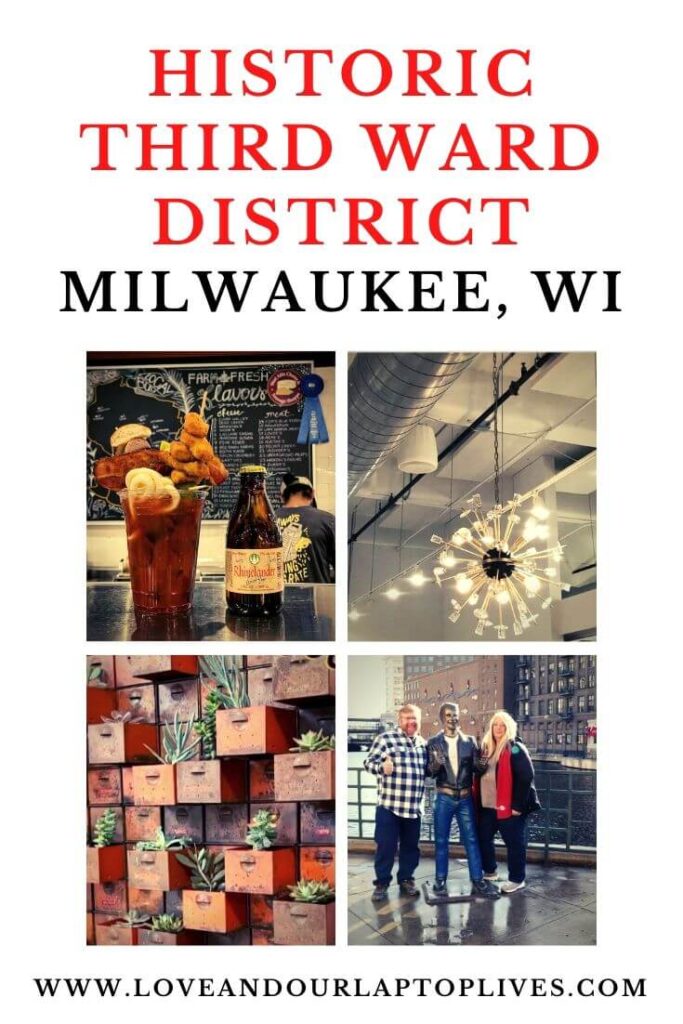 Historic Third Ward Dining
The Historic Third Ward has some of the most exciting and over-the-top eating establishments. The creativity of some of the dishes amazes me. You will not find the usual in the Third Ward.
Sweet Diner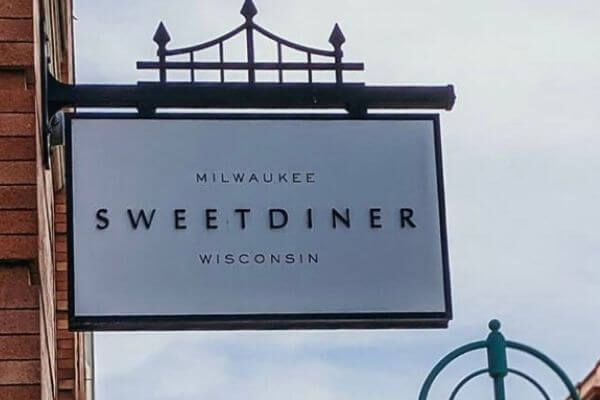 Sweet Diner is a brunch and lunch eatery, serving American classics with their own unique style. One step inside the door and you instantly know you have stumbled on what is sure to be an experience. The rustic charm of the brick and neon lights that spelled out #lifeissweetmke together with the modern railing leads us into the entrance. This place is by far the cutest diner with a rustic but glamorous feel.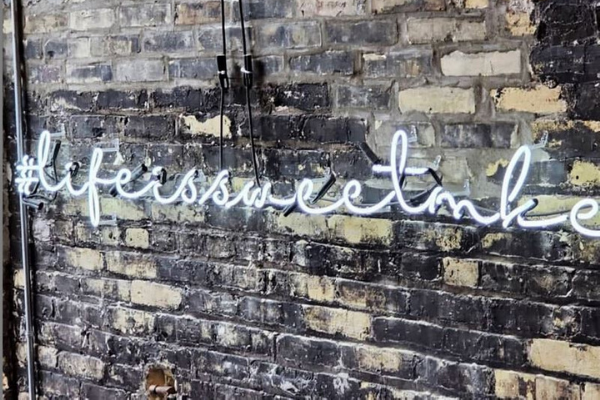 We did end up waiting for a table, the place was busy, but the wait was short and so worth it. We were directed to the back of the restaurant where a waiting area had tables, water, and hostess and you could buy your drinks and look at a menu while you waited for your table.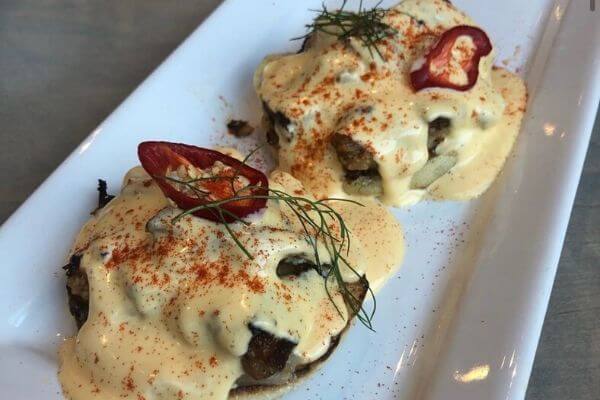 When our table was ready, we were fortunate enough to be seated in the window. Once we ordered our coffee, it was served very quickly and by the most friendly waitress. You could tell she really enjoys her job.
The food was freaking DELICIOUS. We had trouble deciding what we wanted to get because everything on the menu sounded amazing. At the time of our visit, the price of breakfast ranged from $9 to $21 and worth every penny.
Location: 239 E Chicago St #103 Milwaukee's Historic Third Ward
Visit Sweet Diners WEBSITE for more information
---
Colectivo Coffee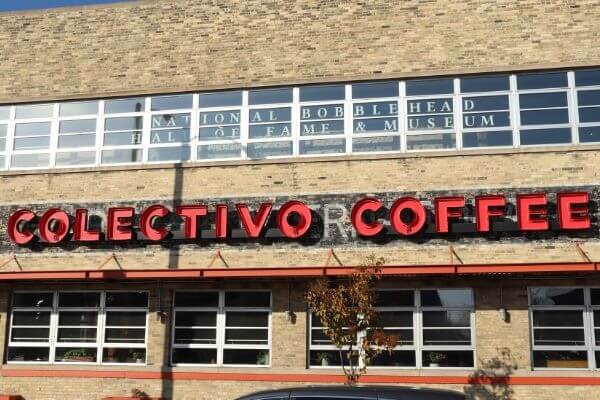 The Colectivo Coffee Shop we visited was in an old warehouse. The decor blended nicely with the building. It was welcoming just walking in the door. You could smell the homemade baking mixed with the smells of roasting coffee.
Every batch of Colectivo coffee is roasted by hand. They have developed partnerships with farmers and co-ops and are involved in every step of the process from growing to brewing. This ensures a remarkable coffee experience.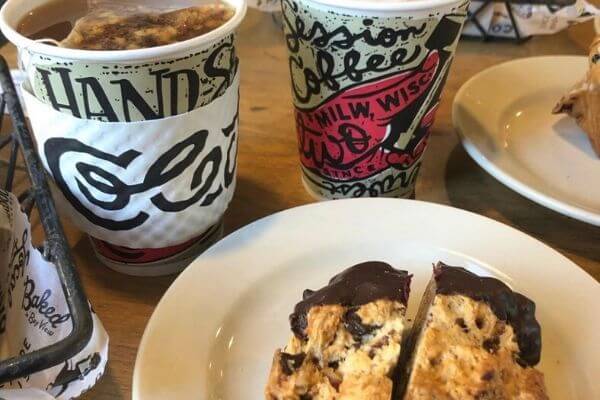 If the fresh-roasted and brewed coffee is not enough they serve the best made from scratch food, artisan bread, and baked goods. Sandwiches are made with high-quality ingredients and served on freshly baked Troubadour baguettes. There were so many good things on the menu we ordered way too much and had to share with those around us.
Location: 223 E St Paul Ave, Milwaukee Historic Third Ward
Visit Colectivo Coffee's WEBSITE for more information.
---
Purple Door Ice Cream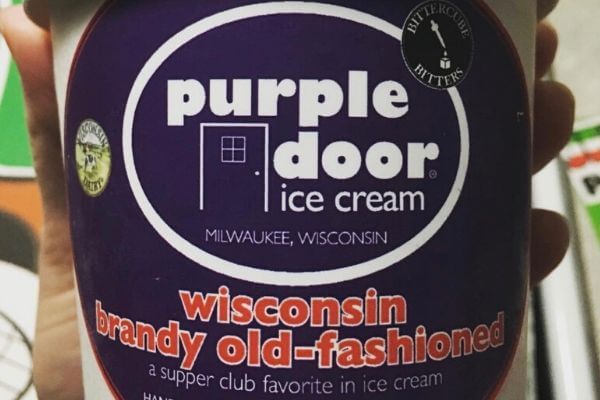 Purple Door Ice Cream is owned and operated by Lauren and Steve, who have taken their love for creativity to the kitchen. Creating a delicious and quality product is of the highest importance.
Purple Door began solely as a wholesale business, selling pints of ice cream to local grocers and large-sized containers to area restaurants. Today Purple Door continues to offer ice cream to grocers and restaurants, as well as through a retail location and is available to order online.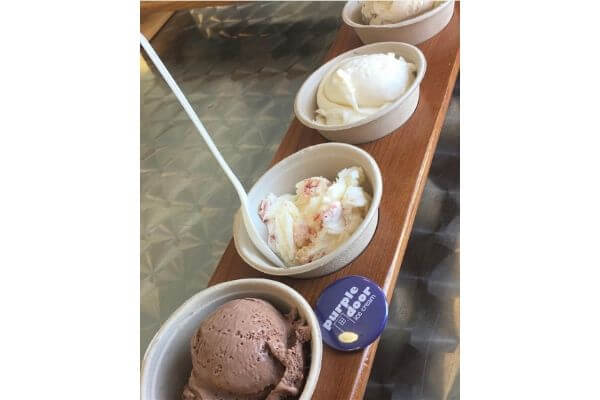 Customers can find 20 flavors of ice cream. Anybody up for Beer and Pretzel Ice Cream, Whiskey Ice Cream, or Wisconsin Brandy Old Fashioned Ice Cream Oh my!!! Can't decide? Then try a flight of ice cream.
Location: 205 S. 2nd Street, Historic Third Ward
Visit Purple Door Ice Cream's WEBSITE for more information
(as a note, I tried to use the website to place an order and there was wrong/ outdated (I assume) information on the site. I emailed them about things not correct in my cart but they did not honor the posted prices)
---
Indulgence Chocolatiers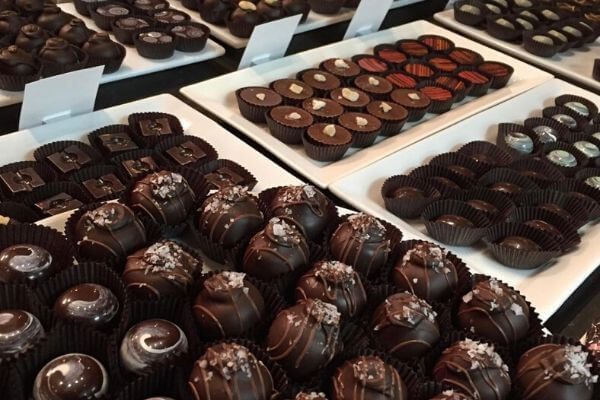 Indulgence Chocolatiers is such a FUN place!! At this chocolate shop and pairing bar in the Walker's Point neighborhood of Milwaukee's Historic Third Ward, you can enjoy their chocolate paired with wines, craft beers, cheeses, and whiskey as you watch the chocolatiers at work in the kitchen.
At Indulgence, it's all about the quality of the chocolate. Confections made with the finest chocolate is their primary focus. They select the best-blended beans from producers around the world. Their talented chocolatiers use their creativity to transform that chocolate, along with other high-quality ingredients, into beautiful and delicious confections.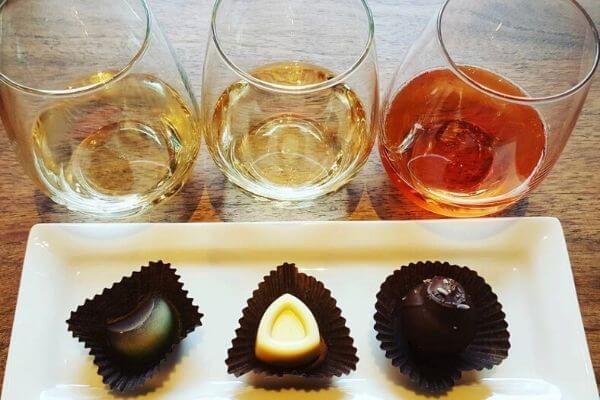 Chocolate choices ranged from classic flavors to new unexpected combinations. Many you would have never considered. From there the trained host pairs your chocolate with the perfect wine, beer, cheese, or whiskey giving you an unexpected experience of flavors.
Location: 211 S 2nd St, Milwaukee
Visit Indulgence Chocolatiers WEBSITE to order their chocolate or to schedule a pairing.
---
Morel Restaurant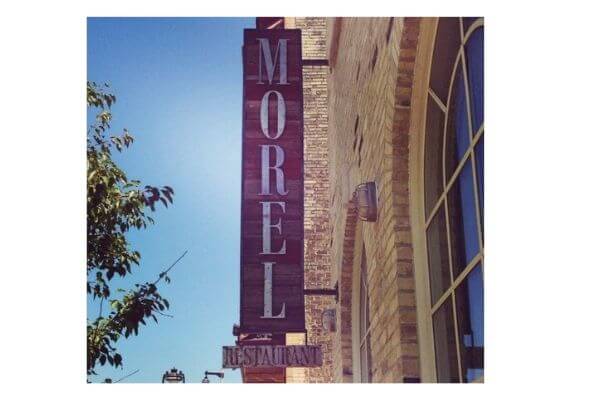 The rustic charm of Morels is very romantic. A place that I could see on any list of places to go on a date. Chef Jonathan Manyo has not only hit the decor and ambiance right on the head but the ever-changing menu as well.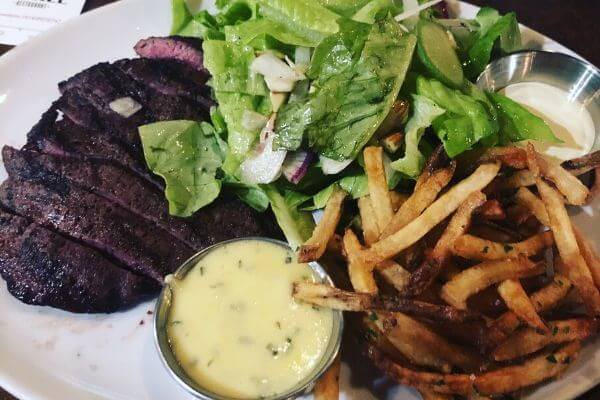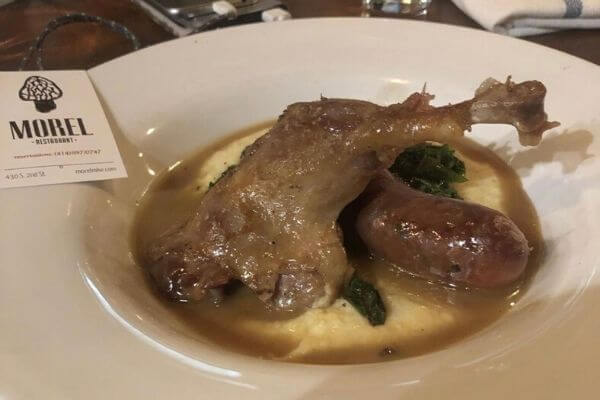 Morels is a modern farm-to-table restaurant that finds inspiration from Chef Jonathan's Wisconsin roots. Morel explores natural flavors, colors, and textures from local farms and artisans. The menu is always changing based on seasons and local availability. Although the menu is select in what it offers, it makes up in taste and presentation. The waitstaff has just the right touch of friendliness and distance. When planning a romantic evening it's the perfect combination. There is nothing lacking at Morels.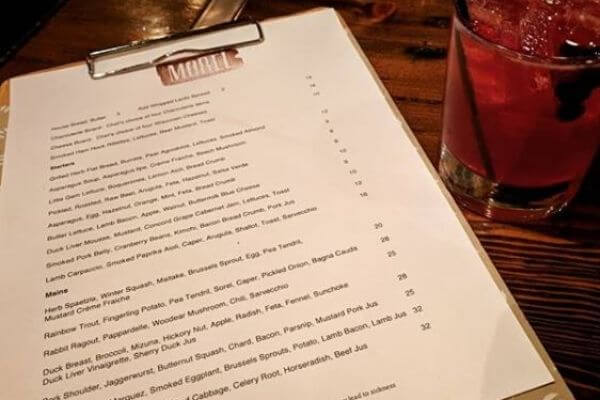 During our recent visit, we were allowed to sit at what some would consider the chef's table. Giving us a ringside view of all the action. One of the unique features of Morels is that most patrons have a view of the masterful ballet, speed and coordination of the chefs on the grills. Being able to watch the activities of the food being prepared gives one a unique appreciation for your entree.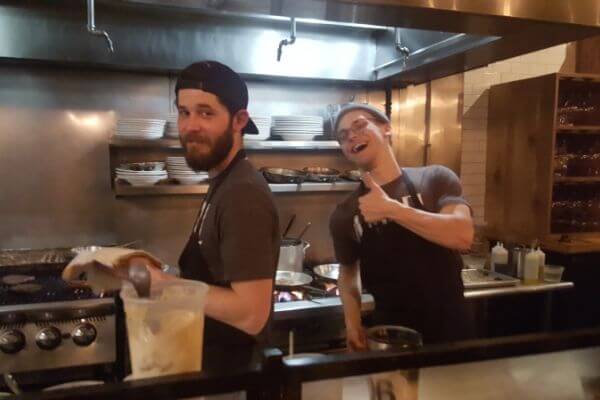 In addition to a romantic atmosphere and a superb menu, Morels also offers a full bar with some unusual drinks to match their menu.
Location: 430 S 2nd St, Milwaukee
Visit Morel's WEBSITE for more information or to make a reservation.
---
Historic Third Ward ~ Things to do
Milwaukee's Third Ward District is filled with many different finds and adventures. Art museums, tours, residence artists, underground bowling and many old underground tunnels.
Bobble Head Museum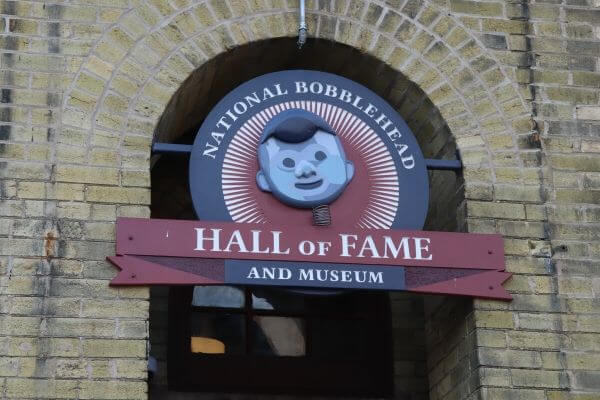 The National Bobblehead Hall of Fame and Museum officially opened it's doors to the public on February 1st, 2019, just months before our visit. The map on the wall where visitors mark their home city with a pin showed the hundreds of visitors that toured the museum before us.
The National Bobblehead Hall of Fame and Museum houses the world's largest collection of bobbleheads, interesting information about the making of bobbleheads, and more.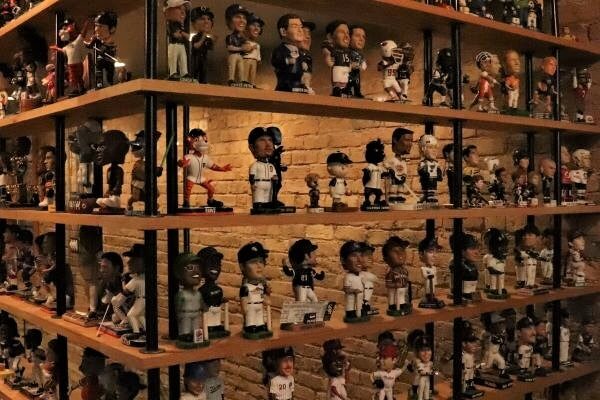 This was an interesting place to visit. It was fun to come to a bobblehead and remember having one as a child, or be reminded of cereal because of a cereal mascot bobblehead. This was definitely a fun place to visit, we spent too much time here looking, reminiscing, and learning.
Be sure to not only visit The National Bobblehead Hall of Fame and Museum the next time you are in Milwaukee but also check them out online, for the history of Bobbleheads, videos of the museum, or even order a personal bobblehead.
Location: 170 S, 1st Street Suite C, Milwaukee
Visit The Bobblehead Museum's WEBSITE for more information
---
City Tours MKE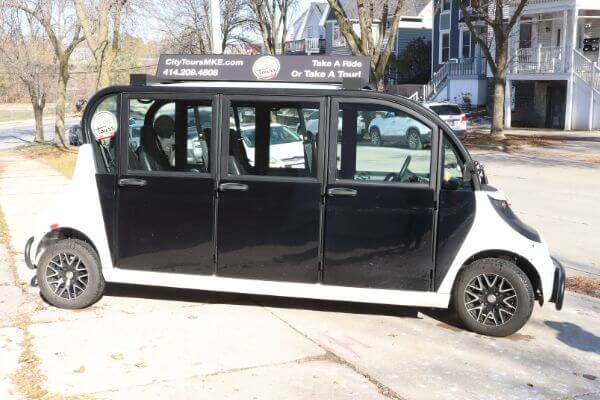 The City Tours MKE is a great way to get an overview of Milwaukee's downtown and Historic Third Ward. We took a "Discover Iconic Milwaukee Tour". City Tours MKE offers several different tour packages. Tours take place in custom-designed electric cruisers, powered by Lithium batteries, that can travel up to 25mph. The cruisers are cute almost comical, welcoming, and equipped to tackle any weather and keep its passengers comfortable.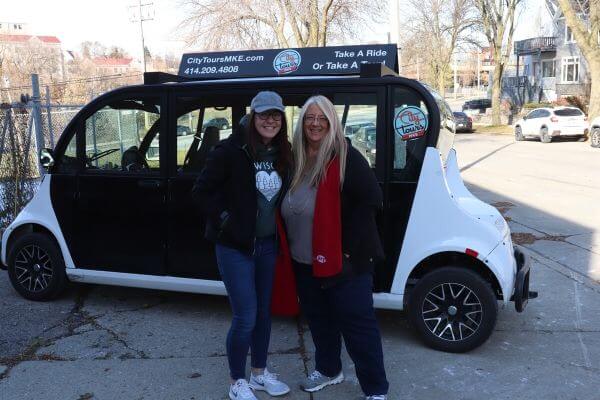 When we arrived we were greeted by a very friendly local tour guide. It was fun getting her view on the places to visit in Milwaukee's Historic Third Ward. Our tour guide highlighted Milwaukee's famous spots and shared some of Milwaukee's secrets. We're talking secret tunnels that were used during prohibition and more. Milwaukee has an interesting past.
City Tour MKE should be first on your list when visiting Milwaukee or wanting to do something different. They offer many different tours.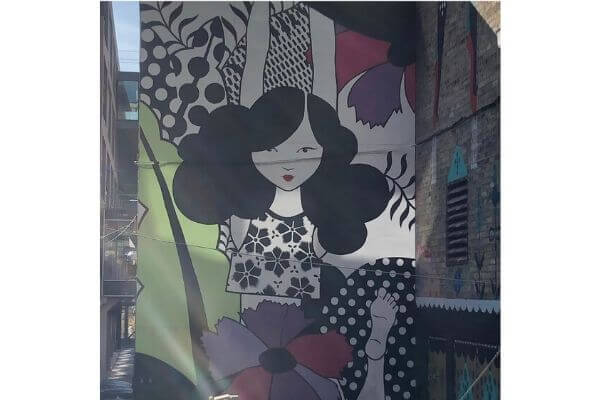 There are so many things we would not have put on our list of places or things to do if we had not taken this tour. There are also many things we would have missed. Like a trip down memory lane visiting the Fonz.
Location: 1130 N 9th St, Milwaukee
Visit City Tours MKE's WEBSITE for more information and available tours.
---
Historic Third Ward Shopping
The weather was so nice while we were in Milwaukee that we took it upon ourselves to just stroll through parts of the Third Ward. The one downfall of that was every place we passed looked inviting and drew us in. It was not always a quick in and out, we kept finding such interesting things.
Milwaukee Public Market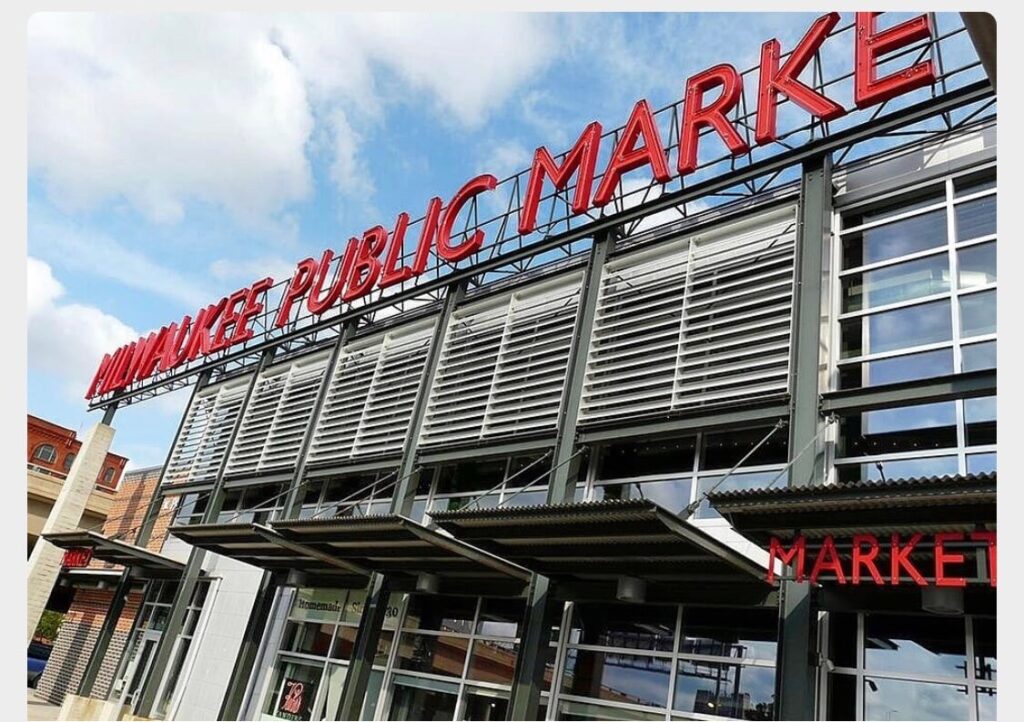 Milwaukee Public Market opened its doors in 2005. The inspiration for this Historic Third Ward market came from Pike Place Marketing in Seattle. The vision was for it to be a place to support local businesses.
As diverse as the individual market shops are they have definitely succeeded in offering a place where many different cultures and local businesses come together under one roof. A vast variety of nourishments that will tempt your tastebuds are represented under the roof at Milwaukee's Public Market, from local cheese and sausage to seafood and ethnic cuisines.
In addition, to the go-to-market items: fresh fruit, wine, spices, beer and you can also stop here for a meal. There is seating on the second floor away from the crowds. You can also sign up to take one of their many cooking classes.
Every couple of feet within the market feels as if you have stepped foot into a different store. This place is amazing and fun! Just be prepared it is a busy place.
Location: 400 N Water St, Milwaukee
Visit Milwaukee Public Market's WEBSITE for more information.
---
Broadway Paper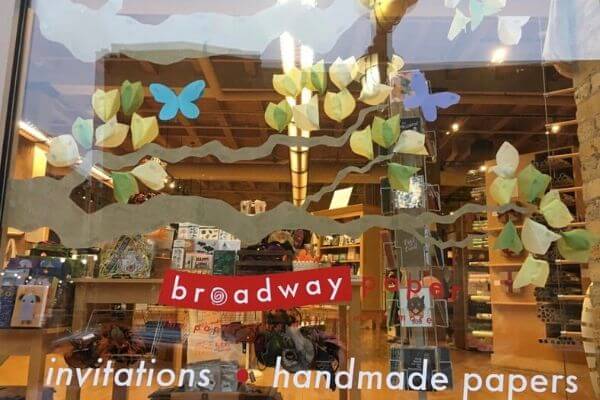 Broadway Papers is another one of those places that just walking past made us need to go in and check it out.
Broadway Paper is a stationery and gift store that first opened its doors in 1988. It has grown immensely over the years and is nowadays known as Milwaukee's destination for cards, wrapping, and gifts.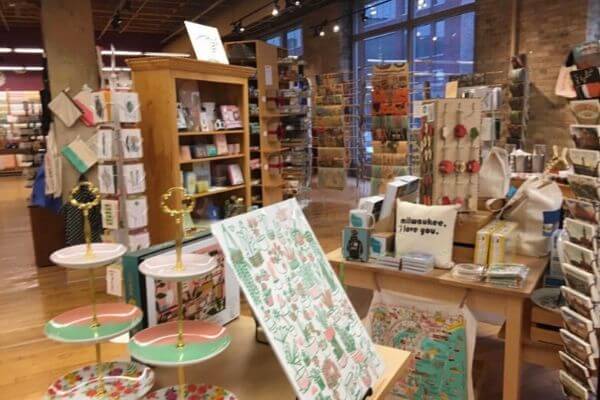 Through the doors of Broadway Paper, we found cards, candles, games, gift wrap, handmade paper, and toys. In the store, the day we stopped, was a local author Jenna Kashou doing a book signing for her most recent book "100 Things To Do In Milwaukee Before You Die" It was fun talking with her about Milwaukee.
Jenna Kashou is a Milwaukee native. She has lived in several countries. Yet her heart has always been with her hometown of Milwaukee. She has returned to her roots and lives, works, and now raises her family in Milwaukee. Jennas' books and writing come from her love of Milwaukee. If you are looking for local tips on the area, I would pick up one of her books.
Jenna was chosen as a "writer in residence" at the historic Pfister Hotel in Milwaukee from 2012 – 2013. In her exciting role as the "writer in residence," she wrote about and photographed guests and events to capture the experiences of the hotel. During our visit to Milwaukee, we had the privilege of staying at the Pfister Hotel. The story behind this hotel is inspiring and encouraging.
Location: 191 North Broadway, Milwaukee's Historic Third Ward
Visit Broadway Papers WEBSITE for more information
---
Inspired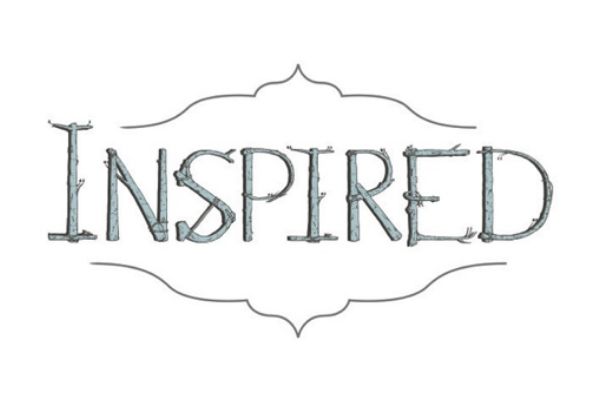 While eating at Sweet Diner, we could see little bits of Inspired through the windows. What we could see was intriguing to us. We knew we were going to have to go across the hall to check it out. It was hard for me to finish eating and not leave Gary at the table and go check it out while he was enjoying his coffee.
Inspired offers rustic-chic furnishing, décor, and gifts in a warm and welcoming atmosphere. The displays throughout the store draw you in and make you want to stay. Although the owners of Inspired had no former retail experience they seem to have a natural talent when it comes to merchandising and decorating.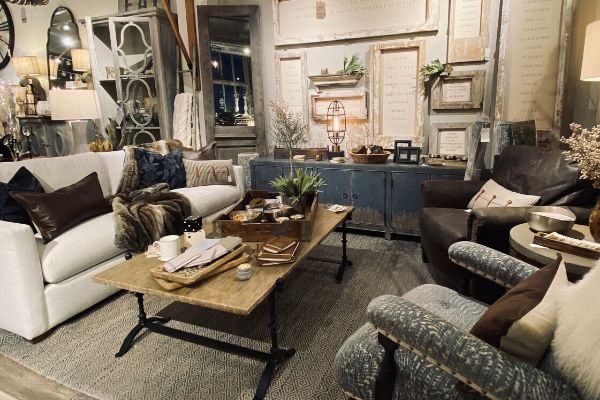 If you are looking for inspiration when it comes to your home, this is the place to just be, walk around, pick something's up, move them around, or ask for suggestions. Be prepared to walk away with lots of ideas and maybe a few things to add to your collections of décor already at home.
Location: 239 E. Chicago St. Milwaukee's Historic Third Ward
Visit Inspired's WEBSITE for more details
---
Mod Gen
What a unique find! Mod Gen is a Modern-Contemporary classic general store stocking stylish homeware and a large houseplant selection.
This store brings out the creative side in you, almost to the point of sparking a twinge of nostalgia. Their creative use of items makes you think outside the box. If I lived in Milwaukee this would be my goto places for plants as well as all those unique finds.
Location: 211 N. Broadway, Milwaukee's Historic Third Ward
Visit Mod Gen's WEBSITE for more information.
Historic Third Ward Nightlife
Milwaukee has to be the beer capital of the world, if not it should be. On day one of our Milwaukee Trip, we visited the Pabst Museum and Best Place, two key elements in making Milwaukee what it is today. It wouldn't be right to not at least share with you one of Milwaukee's premier nightlife places.
---
Bryant's Cocktail Lounge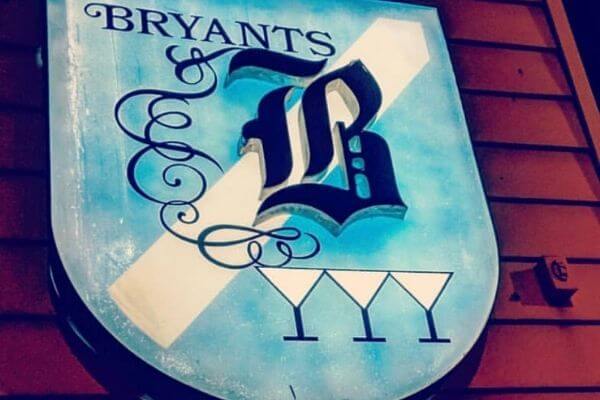 Bryant's Cocktail Lounge is Milwaukee's oldest cocktail lounge. It opened its doors in 1938. It wouldn't be a romantic visit to Milwaukee without stopping here for a nightcap.
Walking through the door you get an exotic feel. Picture low lighting, velvet-covered walls, and nostalgic music. It makes you just want to cozy up in a booth and sip your favorite drink.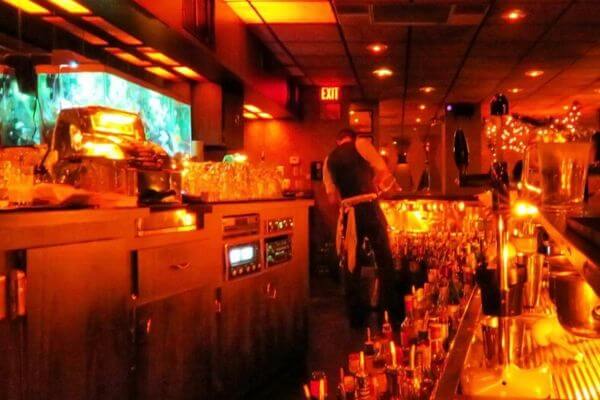 "Tell me the flavors you like and leave the rest up to me" is what you continually hear throughout the night. Now that could be a little scary, but that's how you do things at Bryant's. To fully enjoy you need to be adventurous. You can order by color, texture strength, or just leave your drink choice up to the bartender.
They don't have a menu and they claim to serve over 450 different cocktails. They have ice cream drinks, tiki-inspired drinks, classic cocktails, and an exceptional selection of depression-era drinks. This 82-year-old cocktail lounge is where the famous Pink Squirrel was invented.
Are you adventurous enough to give Bryants a try?
Location: 1579 S. 9th Street Milwaukee
Visit Bryant's WEBSITE for more information
Milwaukee's Historic Third Ward is filled with so many fun and unique finds all in a historic urban industrial setting. You really need to visit and walk the streets to get a feel for it's welcoming uniqueness.
We also visited the Harley Davidson Museum located in downtown Milwaukee. Another great example of Milwaukee's amazing history.
I wish I could list everything in the Third Ward, but that would be so lengthy, these are just a few not-to-miss stops we noticed and wished we had the time to check out:

A special "Thanks" to Lindsey from VISIT Milwaukee for making part of our weekend possible and for all her help, sharing with us the romantic possibilities in Milwaukee.
Some parts of this blog post have been sponsored. This means we may have received compensation for publishing the post. However, all thoughts, experiences, and opinions remain our own.
Thanks for stopping by! We would love for you to stay in touch!
Whether you have a question about our site, want to work with us,
or just want to say "Hi" please feel free to send us a message.

You can reach us at [email protected]
Or follow us on Social Media
Facebook @ Love and our Laptop Lives
Pinterest @ Love, Travel and our Laptop Lives
Instagram @ Love our Laptop Lives
Twitter @ Love and our Laptop Lives
Youtube @ Love and our Laptop Lives
Amazon Store @ Love and our Laptop Lives