What Is A Renaissance Faire And What To Expect When You Attend

Have you heard of a Renaissance Faire? We wondered, what is a Renaissance Faire?' To answer that question, we decided we had to attend one ourselves. The Bristol Renaissance Faire is located in southern Wisconsin, near the Wisconsin/Illinois border.
When we decided attending a Renaissance Faire was something we needed to check out and experience for ourselves, the first question was, can a middle-aged adult couple have fun and enjoy a romantic day out while attending the Bristol Renaissance Faire?
What is a Renaissance Faire?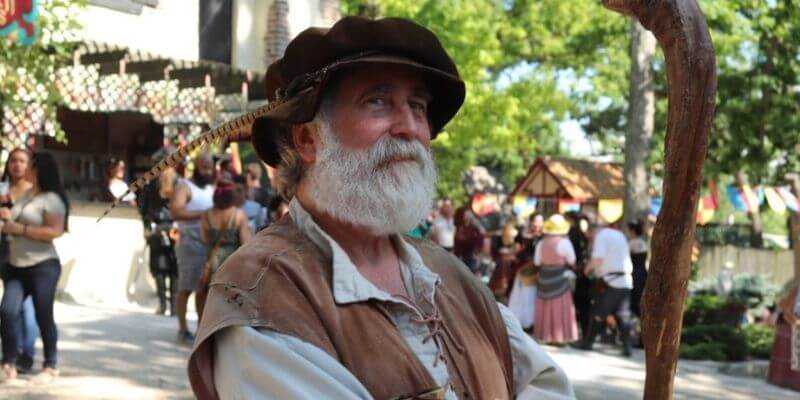 According to the "World Wide Web," a Renaissance Faire or Festival is an outdoor weekend gathering, usually held in the United States, open to the public and typically commercial in nature, which purportedly recreates a historical setting for the amusement of its guests.
Everything I read piqued my curiosity, and I got a general glimpse, yet not enough to answer all my questions. Yes, my curiosity gets us in some situations and takes us on adventures. We wouldn't have it any other way!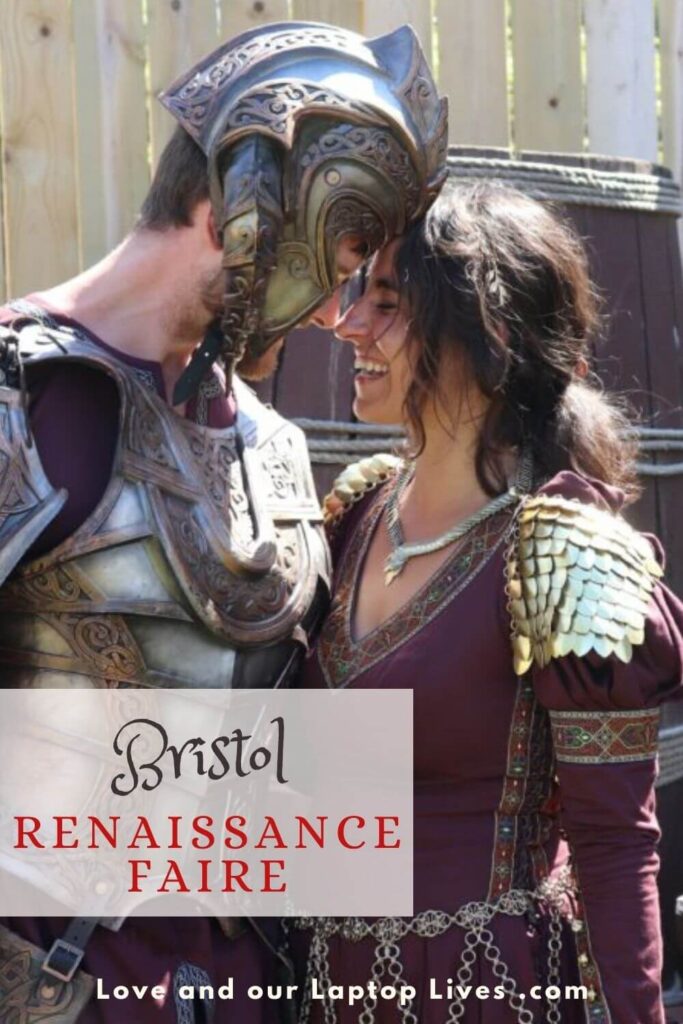 This post may contain affiliate or sponsored links. If you click on a link and make a purchase, I may receive a small commission (at no additional cost to you). Please see my full disclosure policy for details.
History of the Renaissance Faire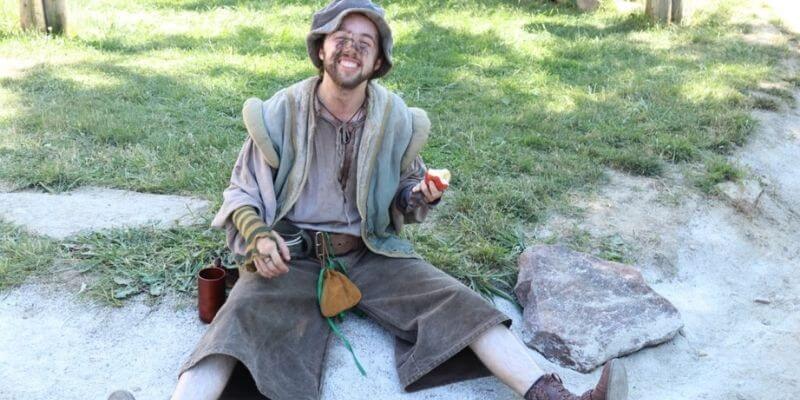 The first recorded Renaissance Fair occurred in 1963 when a Los Angeles school teacher was not impressed with her student's art education. Schoolteacher Phyllis Patterson and her husband Ron decided to provide after-school arts and theater workshops in their own backyard.
The after-school program was so popular that Patterson's did a weekend fundraiser called "The Renaissance Pleasure Faire and May Market" for a local radio station.
The Renaissance Faire became a yearly event. By 1967 the event grew into two faires. The original faire continued to inspire other faires to open across the United States.
In 1971 The Minnesota Renaissance Faire started, and in 1972 The Bristol Renaissance Faire was founded. Both of which are a nice road trip from central Wisconsin.
Renaissance Faire Costumes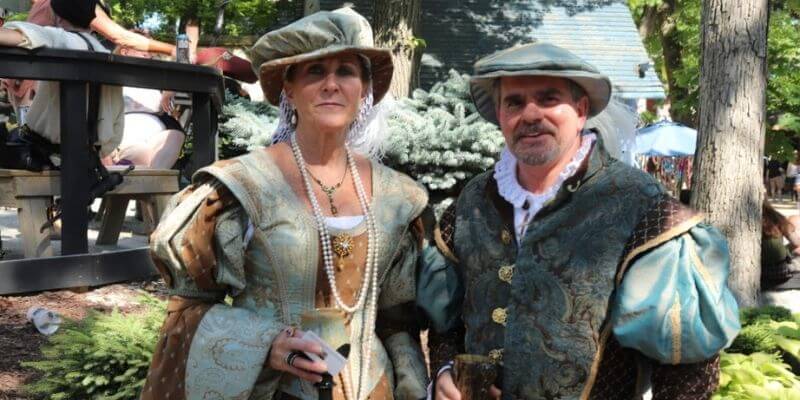 To answer the question "What is a Renaissance Faire?" We needed to look at the part the Renaissance Faire costumes play in the experience.
You don't need to come in costume when attending the Renaissance Faire. Make sure you are wearing comfortable shoes and clothes.
Many of the faire attendees do come in costume. The whole faire experience is heightened and becomes more fun when you come dressed to play and be part of the Renaissance story.
When we think of Renaissance, we often think of royalty and elaborate royal garb. Yet royal attire was restricted to the aristocracy. Colors like purple, silver, and gold were only seen on the aristocrats and upper class.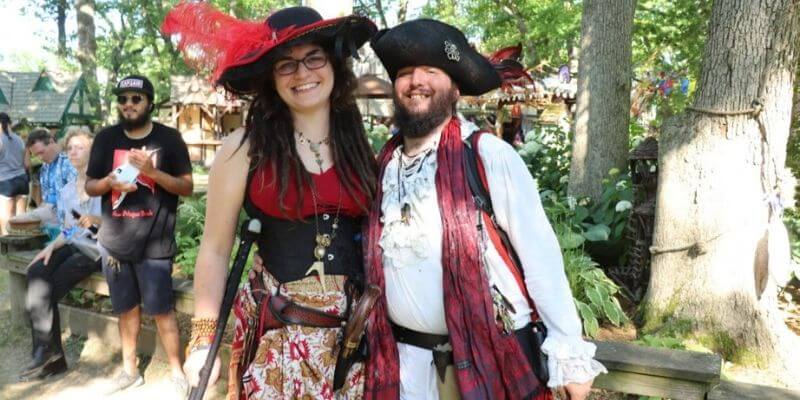 For men's fashion, we picture tights and fur capes. Not everyone dressed like royalty.
If you want to dress up for a Renaissance Faire, you can go all out or still dress up and go simple.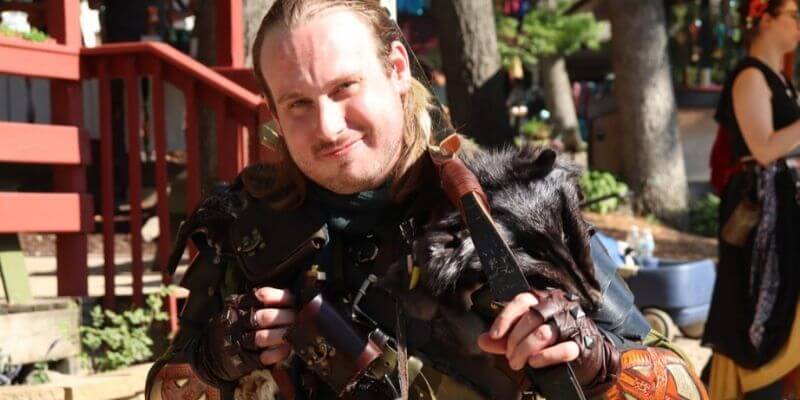 For women, with a puffy shirt, a skirt, and a bodice or vest, you can pull off a straightforward costume.
For men, a puffy shirt, breeches, hose, or stocking will get you started. You could also add a vest or even a kilt.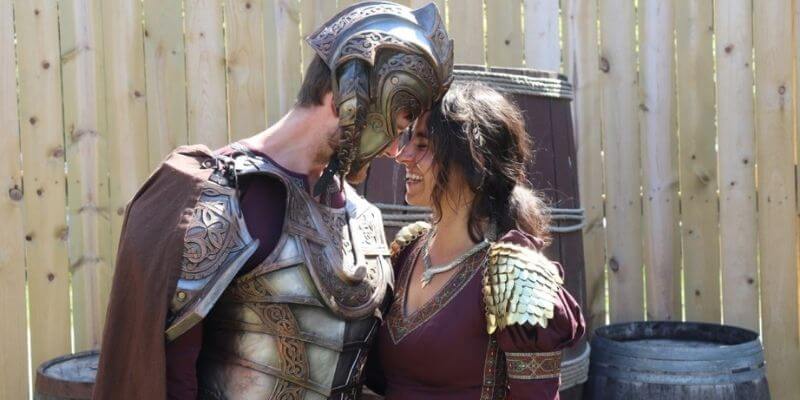 Once you have your simple costume, accessorize. That's what brings it all together. Hats were crucial in the Renaissance look, but don't forget the belts, purses, and boots or shoes.
Even as adults, dressing up is all about the fun. Consider the weather. You want to feel comfortable in what you are wearing and the character you are playing.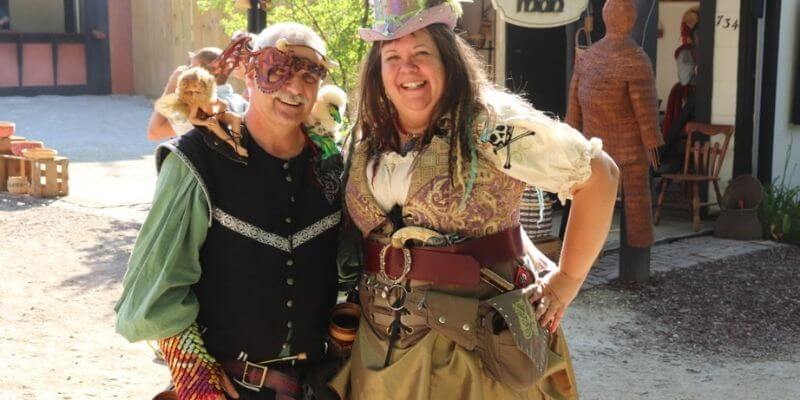 Check out these renaissance costume pieces available on Amazon to start dressing for your Bristol Renaissance Faire.
*As a note, check the faires website in which you will be attending for any restrictions. Most fairs do not allow any real weapons but may allow theatrical weapons as long as they stay cased.
Wisconsin is home to many fun places that make for the perfect couples' adventure. Check out this Wisconsin Bucket List to see which places need to be added to your bucket list.
Renaissance Faire Merchandise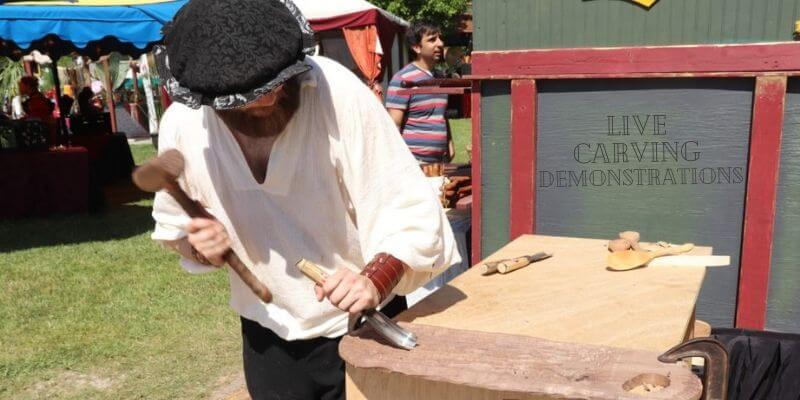 Renaissance Faire merchandise can be purchased at the Bristol Renaissance Faire. Many booths and stores are set up for attendees to buy costume pieces. You can either start your costume or add to it.
Faire artists have fun booths set up throughout the faire grounds where you can purchase their wares and even watch as they demonstrate their talent.
Bristol Renaissance Faire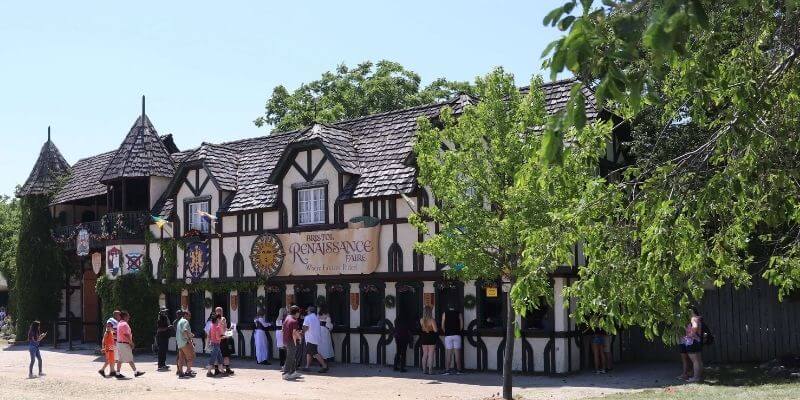 Two weeks after learning about the Bristol Renaissance Faire, we were in the car, going live on Instagram, sharing our anticipation with our followers as we traveled to Bristol Renaissance Faire. We were so excited and yet still not sure what we would experience. We were looking forward to music, food, romance, and games. We were anticipating many unexpected twists along the way.
In 2018 the Bristol Renaissance Faire was voted "Best Renaissance Faire" for the eighth consecutive year. The Bristol Renaissance Faire is open on weekends starting in July and goes till Labor Day.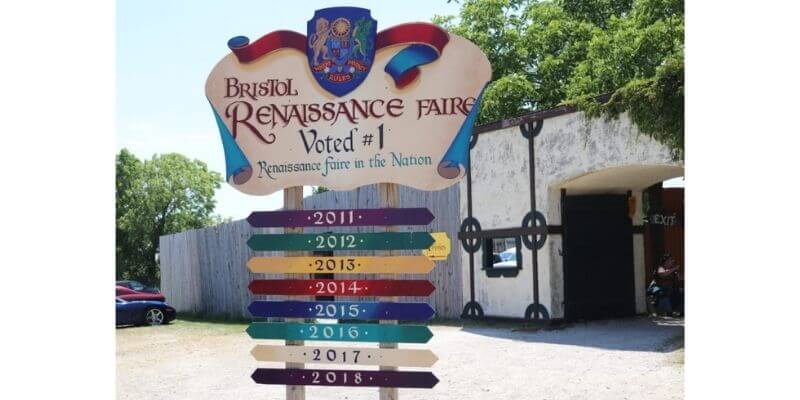 Just walking through the gate, we were instantly transported to a make-believe place filled with awe and wonder.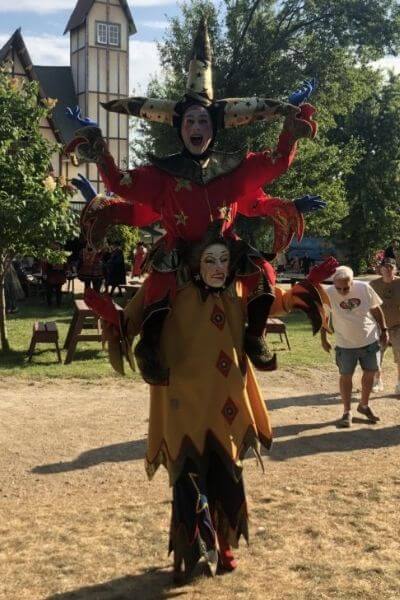 The Bristol Renaissance Faire is 30 acres filled with fun! They offer 20 stages with a variety of entertainment available throughout the day.
Every step we took, every time we turned around, there was something new, each more exciting than the last. Our day was filled with non-stop entertainment and excitement.
Jousting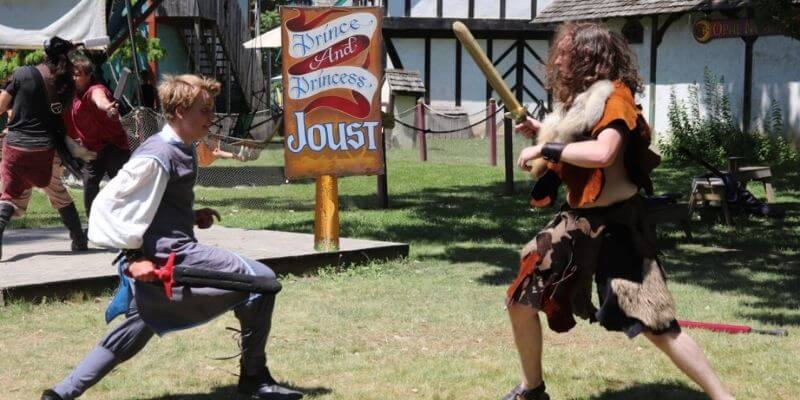 Jousting is a favorite past-time for guests. Whether you were watching or participating, it was exciting.
Music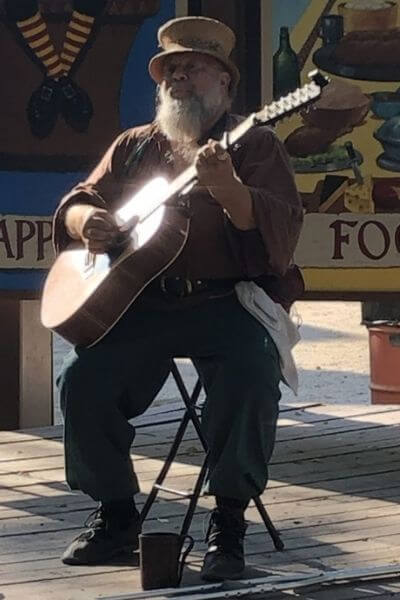 Music of all styles and kinds can be found while strolling the grounds of the Bristol Renaissance Faire.
Meet the Fairies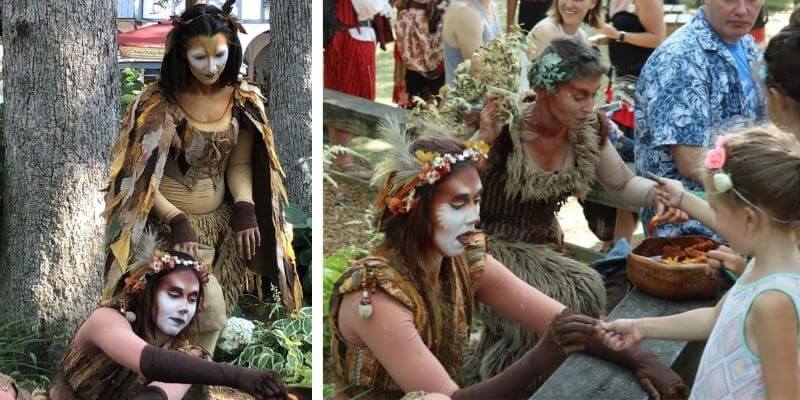 The garden fairies can be full of mischief and fun. They are sure to delight adults and kids.
Pub Crawl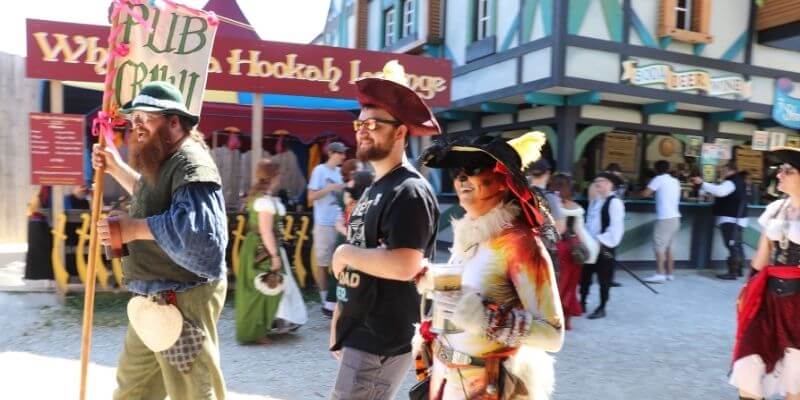 The Pub Crawl is a favorite of the adults. As a group, participants of the pub crawl go as a group from one pub to the next, sampling the spirits.
Royalty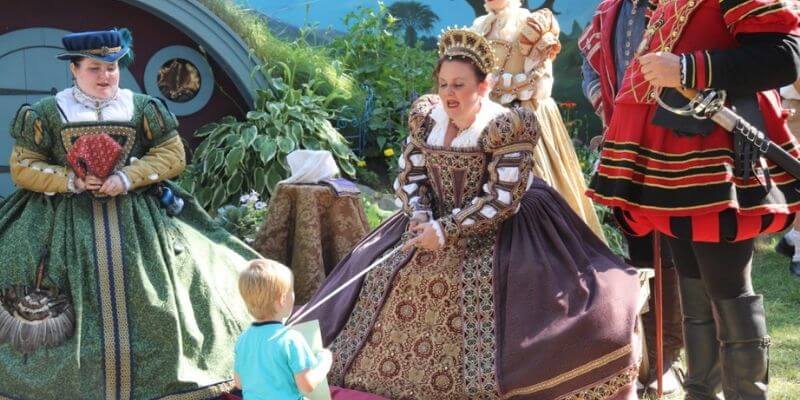 While strolling the grounds, be aware of approaching royalty. They demand your attention, and you dare not get in their way. The queen knighted this happy young man.
Throughout the day, feats of daring stunts and an eclectic assortment of comedic performers who invite their audiences to become part of the act can be found on the fair stages.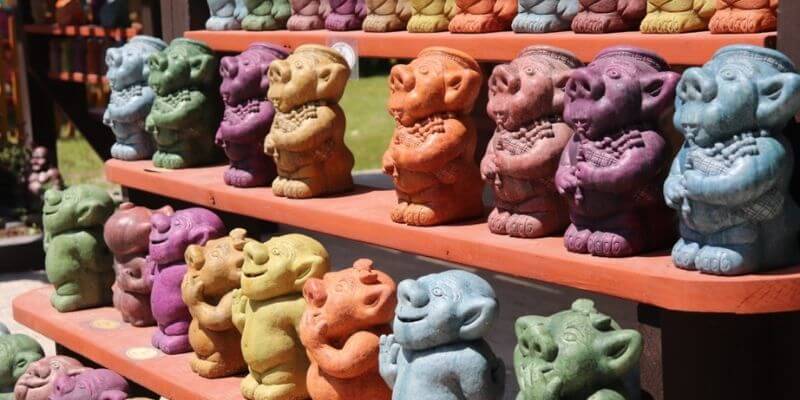 Artists showed off their skills, and actors dressed fully in costume, performing non-stop in the streets. Without even noticing, you suddenly find yourself part of the story.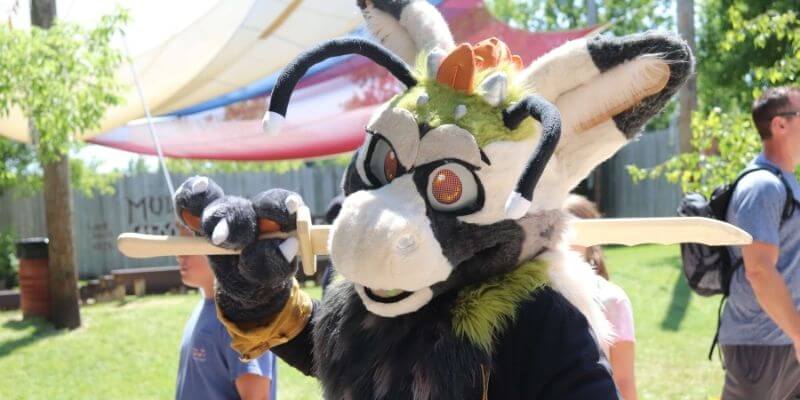 It's hard to tell the faire attendees from the faire workers in the magic of the day. Attendees come dressed in everything from regular street clothes to full costumes. Everyone was welcome, and everyone fit in.
To immerse yourself in the Renaissance Faire experience, eat food reminiscent of the Renaissance period, eat it with your fingers and make toasts to her Majesty's health.
The more you participate, the more fun you'll have.
A Renaissance Festival is something everyone needs to be part of. The minute you walk through the gate, you become part of the Faires story. You get to live out your little piece right alongside everyone else. The entire day was "magical!"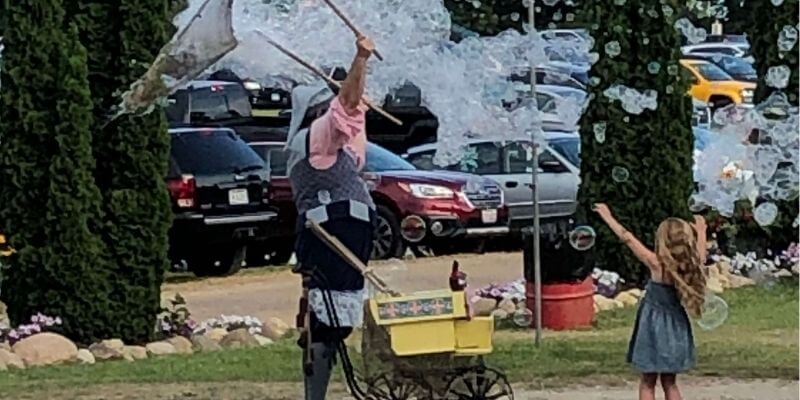 If you are anywhere near the Bristol Renaissance Faire in Wisconsin, you have to experience it. If not, find one near you and enjoy a day filled with wonder, excitement, and magic.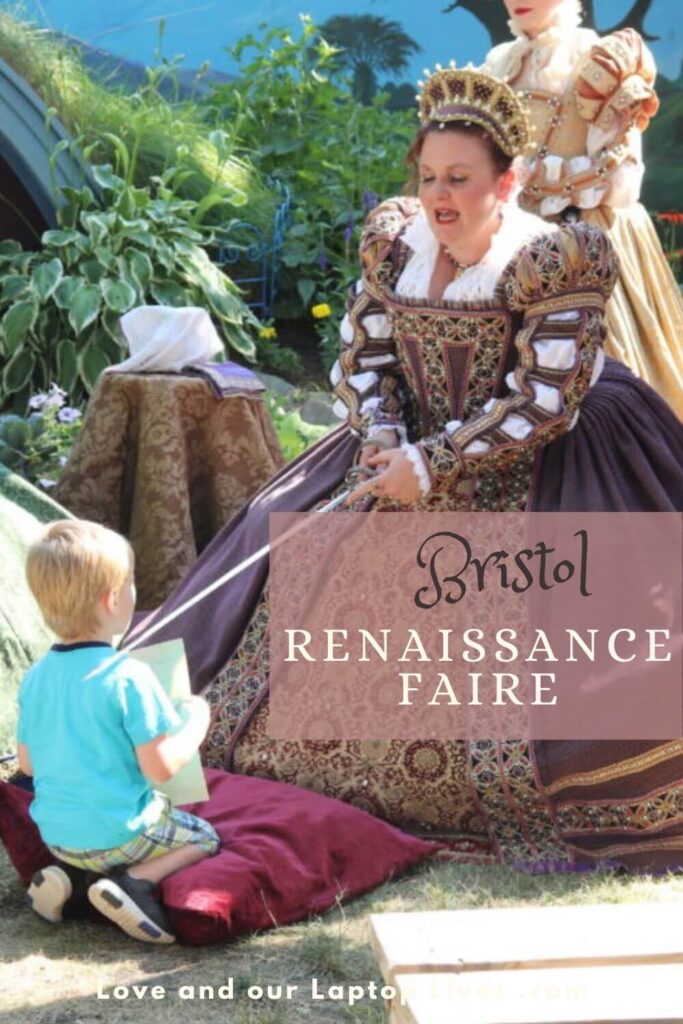 How can you not fall in love with the experience at the Bristol Renaissance Faire? The entertainment is captivating, the food is fantastic, the music is unique, and the experience is magical!
Bristol Renaissance Faire ~
Website ~ https://renfair.com/bristol/
Address ~ 12550 120th Ave., Kenosha, WI
Admission Tickets ~ Adult single days $25.95
Child ages 5-12 $11.50
Children 4 and younger FREE
Parking ~ Both free parking and preferred parking ($5) are available
Food ~ A variety of fresh food is available throughout the fair.

Commonly asked questions about a Renaissance Faire
When was the first Renaissance Faire?
The first Renaissance Faire we know of took place in 1962 in California as a fundraiser for a local radio station.
What time period is a Renaissance Faire?
The Renaissance Faire is the Golden Age – the English Renaissance, the time of Her Majesty, Queen Elizabeth Tudor, who reigned from 1558 – 1603
What happens at a Renaissance Faire?
When stepping foot through the gates of a Renaissance Faire, you will find: musicians, live entertainment, game, archery, dancers, jugglers, jousting, sword fighting, mud wrestling, impromptu actors, fairies, artisans demonstrating their crafts, shopping, and lots of food.
Are pirates Renaissance?
Yes, A common source of pirates were navel crews that disbanded during the Renaissance period. When the war ended, many of the crew continued their attack on the enemy and became what we call pirates.
How do people speak at a Renaissance Faire?
Actors at the Renaissance Faire will greet you in many ways. French would have been the main language.
Good Day = Good afternoon
Good Morrow = Good morning
Hail and well met = Hello, Nice to meet you
How met = How are you
Farewell = Goodbye
I bid you farewell = Goodbye
Fare thee well, I must away = Goodbye I got to go
What be thy tide = What is your name
I be parched = I'm thirsty
How stands the hour = What time is it?
Address the villagers and royal court by their correct titles.
Your majesty = The Queen
My Lady = Court Ladies
My Lord = Court men
Good mistress, my good woman, good master = Villagers
How do you dress at a Renaissance Faire?
When attending a Renaissance Faire, you can see a wide variety of dress. Many faire attendees will be dressed in their street clothes. To enjoy the faire and experience everything to the fullest, consider dressing in costume. No weapons are allowed.
**Part of the trip to the Bristol Renaissance Faire was covered by the Faire, but the opinions, information, and comments are our own and come from our personal experience at the Bristol Renaissance Faire.