When I say travel and adventure excite us, that's an understatement! Just like our relationship, there is always something more around the corner to enjoy, learn and experience. Finding that one person that you want to share life, love, and travel with is a gift. We have found that with each other.  Every day we get up with enthusiasm wondering what awaits us as a couple.  We don't need quotes to inspire us, just like our love & relationship the next adventure is already underway even before we know it. To inspire you in both love and travel we've put together a list of some of our favorite quotes. Leave your comfort zone – pack your bags, these will inspire you!
"You are never too old to set another goal or to dream another dream."
-CS Lewis
"What we find in a soulmate is not something wild to tame, but something wild to run with." – Robert Brault
"Traveling is like flirting with life. It's like saying. "I would stay and love you, but I have to go; this is my station." – Lisa St Aubin de Teran
"And the purpose of life, after all, is to live it, to taste experiences to the utmost, to reach out eagerly and without fear for newer and richer  experiences." -Elenore Roosevelt
"There is no time to be bored in a world as beautiful as this." -Anonymous
"Life is just a journey." – Princess Diane
"If happiness is the goal – and it should be then adventure should be a top priority." -Richard Branson
"Love, like everything else in life, should be discovery, and adventure, and like most adventures, you don't know you're having one until you're right in the middle of it." – E.A. Bucchianeri
"In life, it's not where you go, it's who you travel with." – Charles Schulz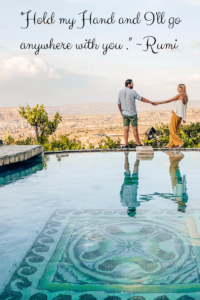 "Travel brings power and love back into your life." -Rumi
"I would like to travel the world with you twice. Once, to see the world. Twice to see the way you see the world." -Pico Iyer
"Love is meant to be an adventure," – Gordon B Hinckley
Oh, Darling, let's be adventurers.
Let's travel together and get lost in beautiful places.
"Love is meant to be an adventure." – Gordon B. Hinckley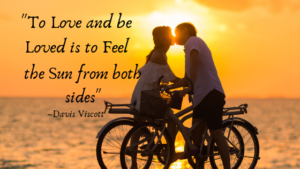 "Love, travel. Both amazing, incredible together." -Thomas S. Monson
"Hold my hand, and I'll go anywhere with you." – Rumi
"Never go on trips with anyone you do not love." -Ernest Hemingway
"Why should a relationship mean settling down? Wait for someone who won't let life escape you, who'll challenge you and drive you towards your dreams. Someone spontaneous who you can get lost in the world with. A relationship, with the right person, is a release, not a restriction." – Beau Taplin
"So I love you because the entire universe conspired to help me find you."
-Paulo Coelho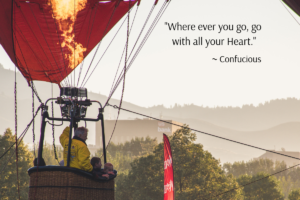 Keep me safe I'll keep you wild." Pearl S. Buck
"Will you give me yourself? Will you come travel with me? Shall we stick by each other as long as we live?" – Walt Whitman
"Best trips like love affairs, never really end." Pico Iyer
"No road is long with good company." – Turkish Proverb
"Love is the food of life, Travel is the dessert." – Anonymous
"When you come to a fork in the road, take it." – Yogi Berra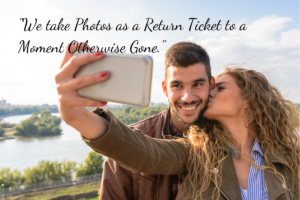 "I have fallen in love with adventure, so I begin to wonder if that's why I've fallen for you." E. Grin
"I would not wish any companion in the world but you." – William Shakespeare
"Here's to all the places to And to all of the places we'll go. And here's to me, whispering again and again and again and again: "I Love You"." – John Green
"Happiness is planning a trip to somewhere new, with someone you love."
"Our journey isn't perfect but it's ours….and I'll stick with you till the end."
"As soon as I saw you I knew a grand adventure was about to happen,"
– A. A. Milne
Gary & Michelle
X O X O
Let's Connect
See more of our travel and lifestyle pictures on Instagram.
Join our travel-loving community on Facebook
Join us on Twitter for more of our shenanigans.
See many of our travel videos on Youtube
Pin this post for later and check out all of our boards on Pinterest
Visit our Amazon Store for our personal recommendations.
Subscribe to Love and Our Laptop Lives to see our extra travels and exclusive travel tips.
Thanks for stopping by! If you would like to reach us with a
feature idea, you can email us at ~ [email protected]
We would love to partner with you to feature your travel destination.

Follow us on Social Media
Facebook @ Love and our Laptop Lives
Pinterest @ Love, Travel and our Laptop Lives
Instagram @ Love our Laptop Lives
Twitter @ Love and our Laptop Lives
Youtube @ Love and our Laptop Lives
Amazon Store @ Love and our Laptop Lives
AMAZON ASSOCIATES DISCLOSURE
Love and our Laptop Lives is a participant in the Amazon Services LLC Associates Program, an affiliate advertising program designed to provide a means for sites to earn advertising fees by advertising and linking to amazon.com
Flights
*Search for flights using Skyscanner
*Also try Tripadvisor
Accommodations
*Book hotels on Tripadvisor, Hotel.com or
Booking.com
*For all-inclusive resorts use Apple Vacation and
BookVIP, We love also Sandals Resorts.
Rental Cars
*For rental cars use Car Rental 8 or
Skyscanner Car Rental.
Cruise
*Find the best deals on Cruise Direct.
Travel Insurance
*Purchase Travel Insurance through Travel Guard.