"Mother's Day, a day to celebrate mom and to show her how special she is.
These activities and gifts say "Thanks" and show mom how much she means to you."
Mother's Day is a day to celebrate mom, to show her how special she is. How do you even begin to properly say "Thank you" to the person who has loved you since day one? And while that deserves tributes and appreciation every day, not just Mother's Day, there is a specific day dedicated to celebrating her and everything she has done for you.
Mom is anyone who is a motherly figure in your life, even if they aren't necessarily your biological mom.
The Meaning of Being a Mother. … A mother is a selfless, loving human who must sacrifice many of their wants and needs for the wants and needs of their children. A mother works hard to make sure their child is equipped with the knowledge, skills, and abilities to make it a competent human being
Interesting Facts About Mother's Day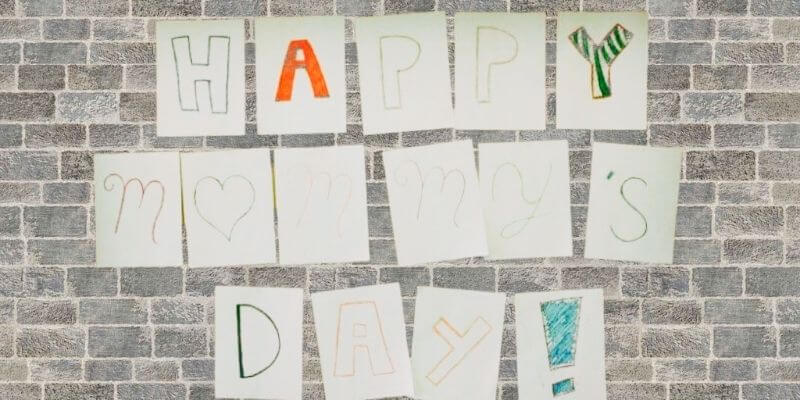 After Anna Reeves Jarvis's mother died on May 9, 1905, Jarvis created a day to honor her mom and all moms. Three years later, in West Virginia, the first Mother's Day celebration was held at a Methodist church. According to Time Magazine, on that very first Mother's Day, Jarvis sent 500 white carnations to the church to honor her mother.
On May 8, 1914, President Woodrow Wilson issued a presidential proclamation declaring that Mother's Day would be celebrated the second Sunday in May. The ideas soon gained popularity.
Rather than a celebration of mom, Mother's Day has become a $25 billion commercial holiday.
More people buy flowers for Mother's Day than any other time of the year.
The white carnation is the official flower for Mother's Day. The flower's shape and life cycle are symbolic of the mother's love. The carnation does not drop its petals but hugs them to its heart as it dies, just as a mother hugs her children's love and does not let go.
Don't let the importance of Mother's Day intimidate you. Mom is going to love just knowing you were thinking about her. Showing mom how much she really means to you can be done in many ways, not just through gift-giving. Let's see how with a little creativity, we can make her day extra special.
Start by thinking about mom and putting something together that fits who she is personally. Each of our moms is unique. It's not a one gift fit's all. What does your mom really enjoy: Book reading, gardening, pampering herself, or working out? By starting with what your mom really enjoys, you can tailor a Mother's Day fit just for her.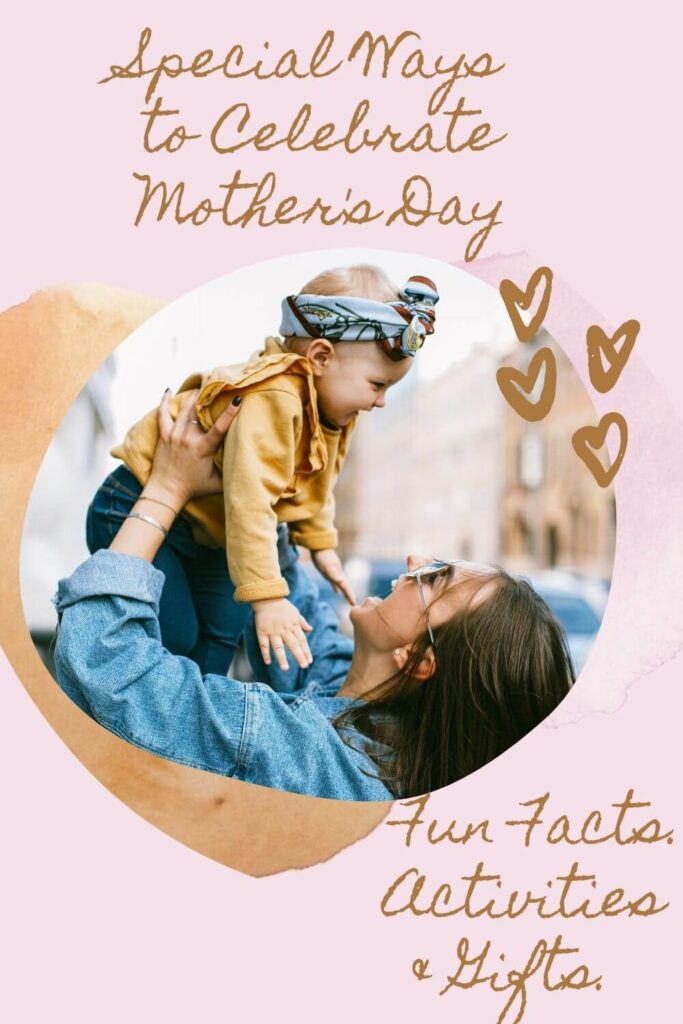 This post may contain affiliate or sponsored links. If you click on a link and make a purchase, I may receive a small commission (at no additional cost to you). Please see my full disclosure policy for details.
Low-Cost Mother's Day Activities
Mother's Day activities don't have to be costly. I'm sure any mother would tell you it's more about spending time with you then the cost of things.
1 | Serve mom breakfast in bed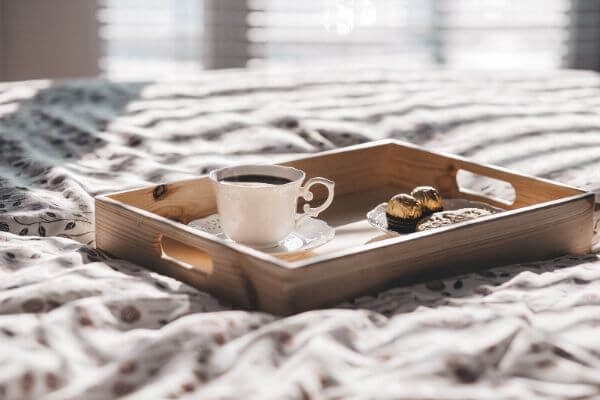 With a little help, even the little ones can tackle this one. Breakfast in bed can be as elaborate or as simple as you choose. Pamper mom with a full breakfast, quiche recipe, fruit, toast, and her favorite coffee. Or simply have your little ones serve mom, fruit, and yogurt with coffee in bed.
I can't help but smile thinking about this; I remember one year when the girls were very young, they served me cereal in bed. The smiles and pride on their faces were priceless.
2 | Create a coffee bar at home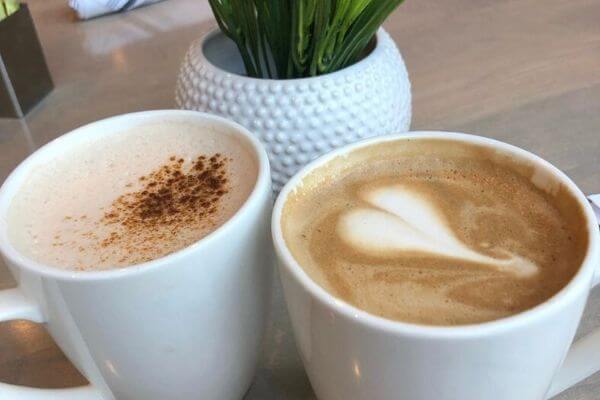 Coffee shops are the best, but there are times when it's not practical. With a little creativity, you can so easily make mom her favorite drink at home and then sit and spend time together. Our post on Coffee Shop Drinks at Home will have you stepping into your Barista roll in no time.
3 | Make Mother's Day a spa day
Give mom a little good old fashion pampering right at home. Pinterest is full of manicure and pedicure tips. Try out some of these stick-on fingernail polish strips, and they are almost foolproof. Or take it up a notch and give each other facials. How much fun would it be to sip some wine and paint each other's nails while giggling with each other?
4 | Work together in the garden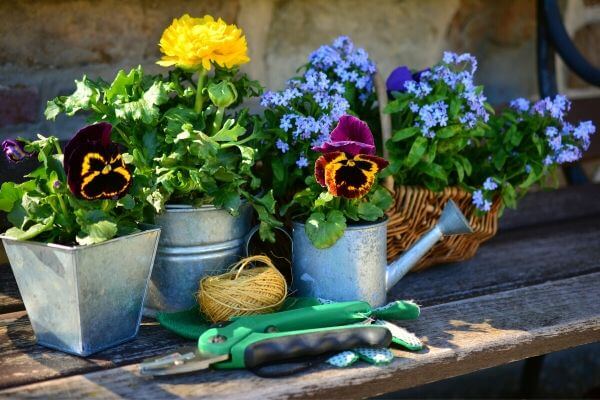 If you are lucky enough to be at home with your mother on Mother's Day, then why not help her out in the garden? For us, Mother's Day hits just about when the gardens need prepping for the plants.
After my parents moved, I gave my mom two large planters to put on each side of the garage. It's so much fun each year to see what she plants in them.
5 | Do a puzzle together
There's no better bonding than sharing a task. Order mom a gorgeous jigsaw puzzle and then spend the afternoon putting it together with her. Invite the rest of the family to help. She'll forever cherish the time spent together. If mom falls in love with the finished results of the puzzle, help her glue it together and frame the puzzle. Have everyone sign and date the back of the puzzle. This will give mom a great keepsake of your Mother's Day together.
6 | Go on a nice long walk together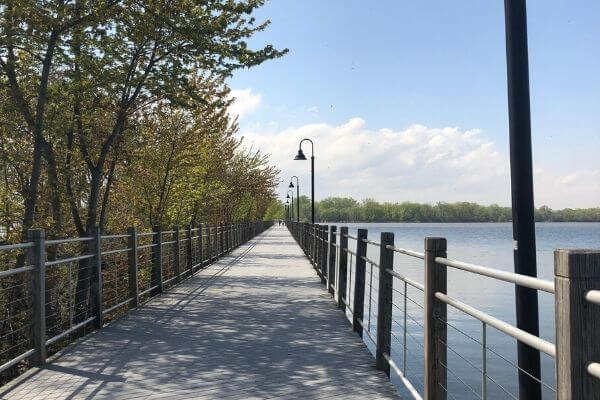 If you live somewhere scenic, go outside and go for a walk or hike together. If she prefers biking, strap on a helmet, and go cycling with her. Enjoy the fresh air together.
7 | Make a pizza and enjoy a movie with mom
Who doesn't love a movie night? Make some pizza dough and pull together your favorite toppings and assemble a pizza masterpiece. Dig out a couple of mom's favorite flicks. When your pizza is done, eat your pizza in the living room while enjoying her favorite movie.
If you are not comfortable in the kitchen, order mom's favorite pizza delivered right to the door,
8 | Enjoy happy hour together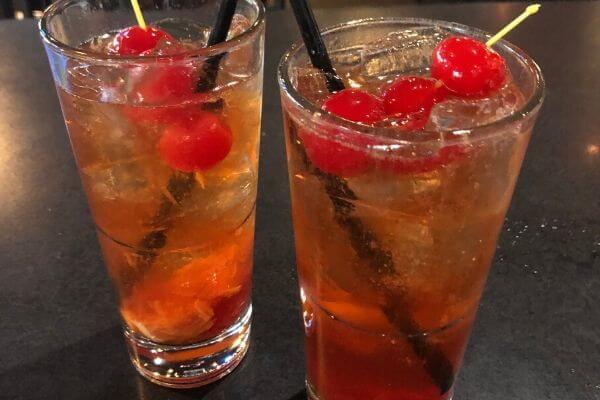 Maybe her favorite thing is to go out and have cocktails. Find out how to craft her favorite drink, whether it's an old-fashioned martini, a champagne cocktail, or Moscow mule. Invite the rest of the family, get out a deck of cards, and have fun.
Long Distance Mother's Day Gifts
Hard as you try, there will be times when you can't be with mom. Work, distance, or illness, but there are still ways to keep mom feeling special.
9 | Pick up the phone and call mom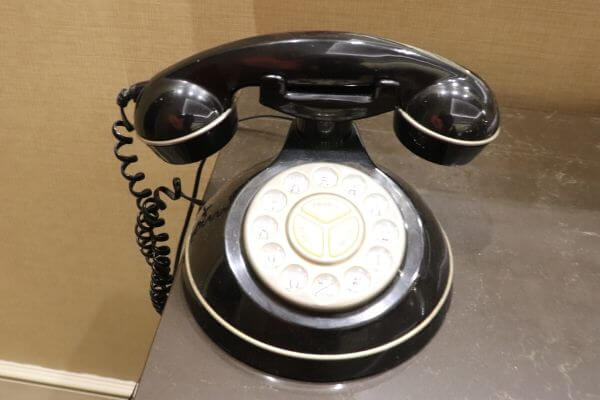 One of the simplest and most meaningful things, pick up the phone and talk to mom. With all of the texting and instant messaging that we do nowadays, we don't call as much as we use to or as often as we should. Make mom feel special, pick up the phone, and call her to say "Happy Mother's Day."
Bonus she gets to hear your voice, and I'm sure that puts the biggest smile on her face. For several years my son was in the service overseas, we messaged often, but when I picked up the phone, and he was on the other end, I smiled all day.
10 | Send a card
$843 million a year are spent on Mother's Day cards. Send mom a card, making sure of two things. Take the time to find a meaningful card, and then make it special by personalizing it, adding a note or a special memory from your childhood. Also, make sure she gets the card on time. It should arrive before Mother's Day, so she does not go through the day thinking that you forgot about her.
11 | Send flowers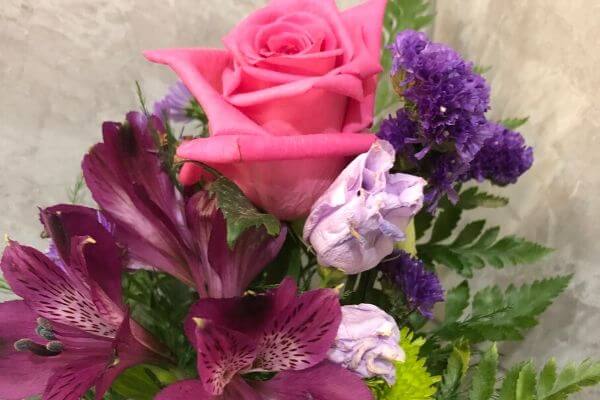 Yes, sending mom flowers may seem ordinary, but they can be very special with some thought. What are mom's favorite flowers or her favorite colors? Use that to help you decide what to send. Or send her white carnations and put a note on the card about what they mean. Most moms love flowers. They seem to brighten everyone's day.
Gifts Mom Will Love
Some moms love gifts, and many of us love giving gifts. there are many gifts that, with some extra thought, really do say, "mom, I love you."
Give mom the gift of Amazon Prime. This is the perfect last-minute gift. Amazon Prime's gift allows mom not only to get fast and free shipping when shopping with Amazon, but it also gives her access to many of her favorite movies streamed right to her home.
Don't forget to use your Amazon Prime when ordering mom's favorite gift.
The best gift you can give your mom on Mother's Day is your company. Whatever you decide to do for your mom this Mother's Day, if it comes from the heart, she is sure to love it!
To all the moms out there………
Happy Mothers Days!!!
Thanks for stopping by. We love making new friends!
If you would like to reach us with a feature idea
or discuss an idea or product our readers will enjoy,
please email us at ~ [email protected]
We would love to partner with you to feature your travel destination.

Want to follow along? We love making new friends!
Follow us on Social Media.
Facebook @ Love and our Laptop Lives
Pinterest @ Love and our Laptop Lives
Instagram @ Love our Laptop Lives
Twitter @ Love and our Laptop Lives
Youtube @ Love and our Laptop Lives
Amazon Store @ Love and our Laptop Lives