Putting together vacation accommodations and all the other travel itinerary is not always easy. We love to travel and there are a number of strategies we take into consideration when we start planning a new adventure. There needs to be fun, the opportunity for romance and a memorable experience for both of us. Below are some tips about the way we plan a trip.
We always opt for a suite rather than just a hotel room. That extra space can really make a difference in having a great vacation when returning to our room after a long day at an amusement park or even just out site seeing. We need to be able to relax or start blogging without being on top of each other.  LOL! (not true) This can make or break a vacation. Being cramped in a small hotel room can be stressful and sometimes even gloomy. It does usually cost a bit more, but we find it will be money well spent.
There are other options besides using a hotel. Airbnb, apartment rentals and luxury resorts are worth looking into. Some may even be more cost-effective than a hotel. There options that may also offer you the addition of a washer/dryer, full kitchen and many of the other comforts of home.
Those comforts of home are of major importance to us when we travel. We love all those extra touches and conveniences. Gary needs his coffee maker. A small refrigerator is also a must. Things like a hairdryer, microwave and even a washer and dryer on-site, will pull us towards one resort over another. To us, it says they care about us and our needs. Don't always rely on what a website says is included, call the property directly to confirm before you book anything.
Know what the purpose of your vacation is. Are you looking for excitement, relaxation or time for romance…or Gary's favorite is all of them. This will determine a big chunk of your trip. If you are looking for romance, you won't want to be staying at a family-focused resort. A hot tub and swimming pool may be of major importance to you. If relaxation is your purpose, a resort with a spa might be for you. Yet if you are traveling with kids, look for someplace that offers activities at the hotel to help occupy the kid's time.
If you are planning to skip the car rental to get around, the location of public transportation or what transportation the resort offers will help you determine your location.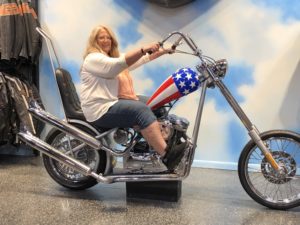 Putting together the right details months before your vacation is what helps assure a wonderful trip.