Farmers Market just says Saturday to me, and Saturdays are one of our favorite days. There is no alarm, not that it changes much. It seems like we are still both awake about the same time. Way too early! Yet no alarm means we can wake up together, cuddle, talk and start the day right. It also means coffee in bed before we start our day.

If it's a Saturday and we are not traveling, then we will soon be headed out the door to one of our favorite spots…..The Farmers Market! Today we are extra excited. It's that time of year when many crops are being harvested. Fresh vegetables are abundant. YUM!
One of our favorite things to make this time of year is salsa. Last year we canned 36 jars and we ran out. We do share with family and a few friends. So this year we are going to try some different variations, and make a few more jars than last year.
This is the recipe we start with. It was given to us by a friend. We used it last year, it was such a hit not only with us but with family and friends as well. Our ids aways seen to be taking a jar home with them.
Farmers Market Salsa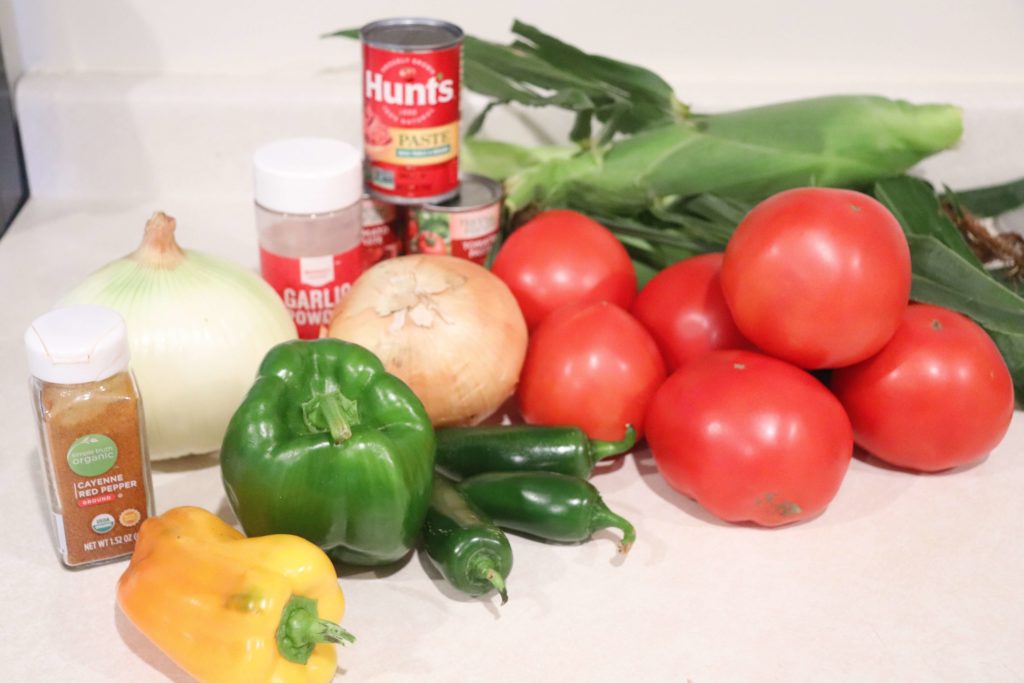 10 large tomatoes
2 green peppers (or combination of green, red or yellow)
2 onions
2 jalapenos (we used 3 this year)
2 – 6 oz cans tomato paste
1 10 oz can tomato soup
1/2 cup vinegar
2 T. Sugar
2 T. Salt
4 1/2 tsp. garlic powder
1 tsp. cayenne pepper
2 ears of corn ** This is not part of the original recipe
Start by blanching the tomatoes to remove the skins. To do this you submerge tomatoes in boiling water for about 20 seconds, and then immediately immerse in ice water. The skin should peel off easily without much help.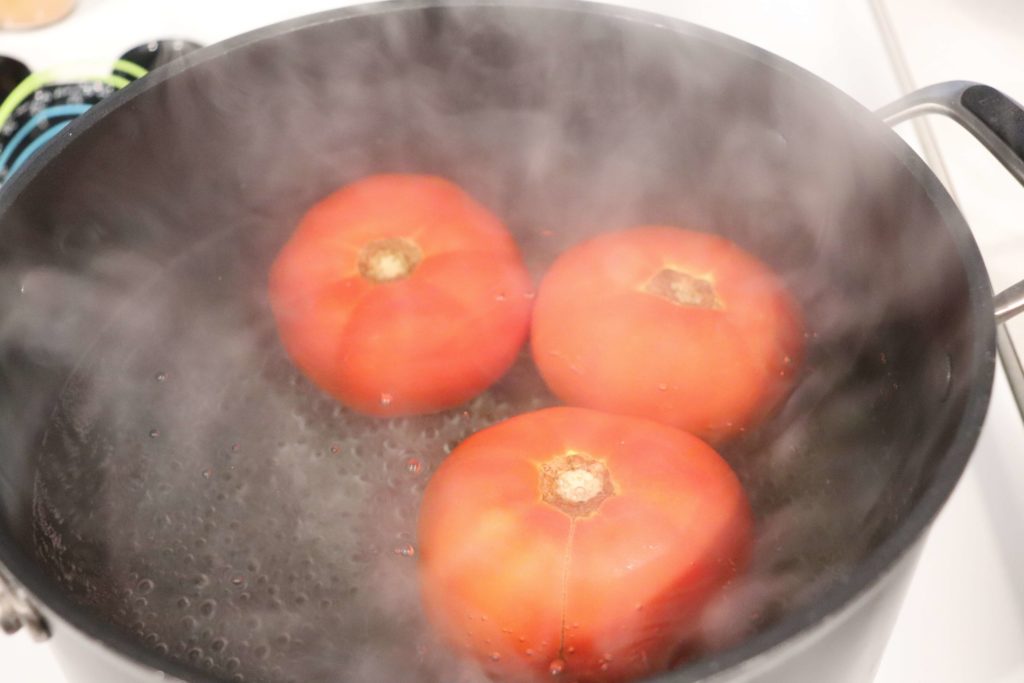 Roast peppers and corn on the grill to give it a nice smokey taste.
***This step is optional, it was not part of the original recipe, we really like the added taste grilling the vegetables gives the salsa.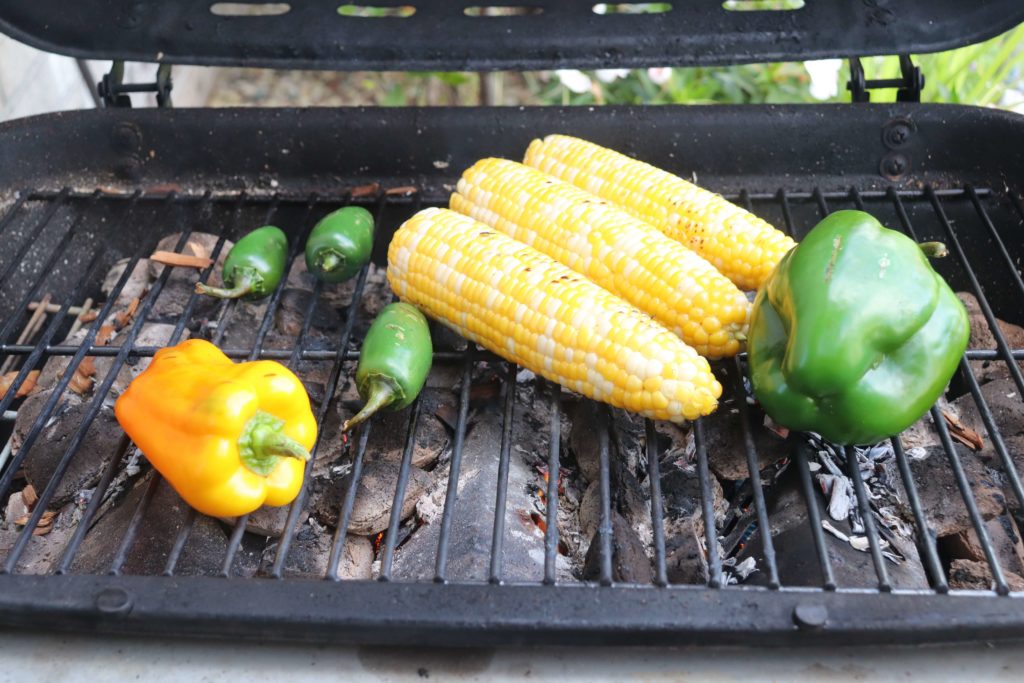 Chop all the vegetables and place them a stockpot. Add all of the other ingredients, still well.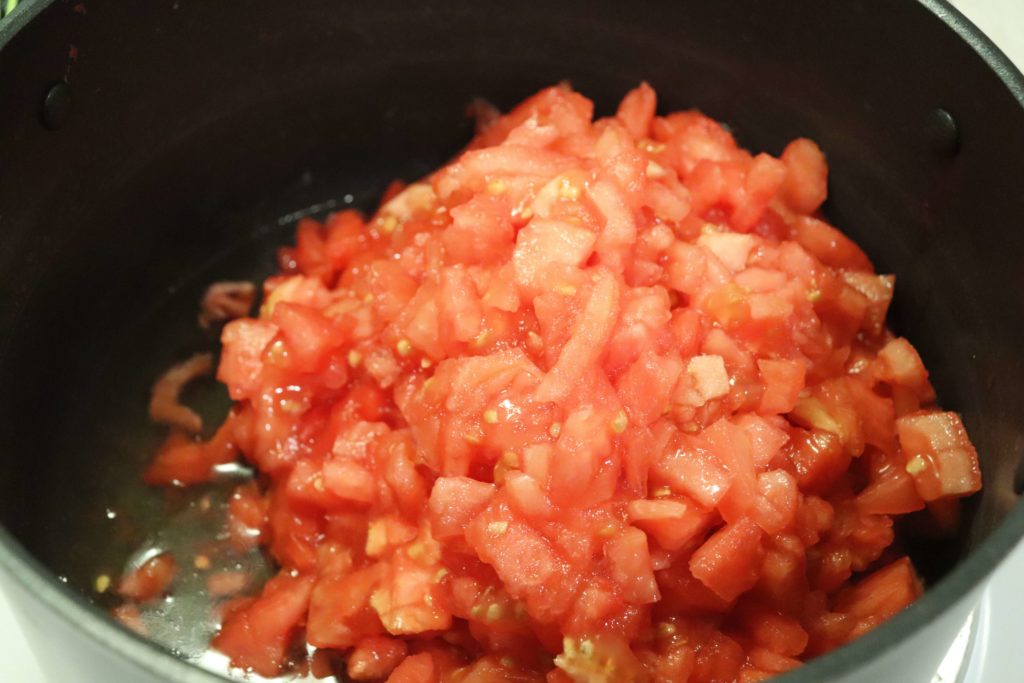 Simmer salsa mixture for 45 minutes uncovered. Stir occasionally to prevent scorching. If your vegetables are larger chunks you may need to simmer a little longer.
Fill canning jars with hot salsa. Wipe rims. Finger tighten lids.
Process in a hot water bath for 40 minutes.
Enjoy!
***Scroll all the way to the end for a printable version of this recipe.
I uses the last jar of salsa from last year to make this chicken enchilada soup, adding many of the vegetable we picked up from the farmers market. I paired it with extra egg rolls we picked up at the Farmers Market.
So Good! Perfect for a cool summer night.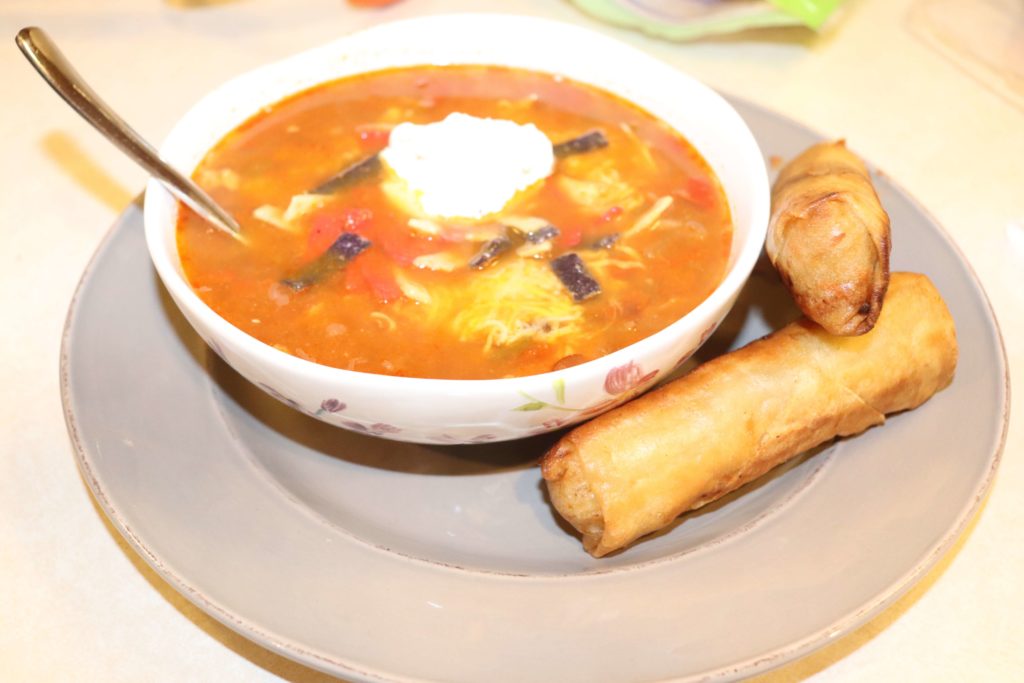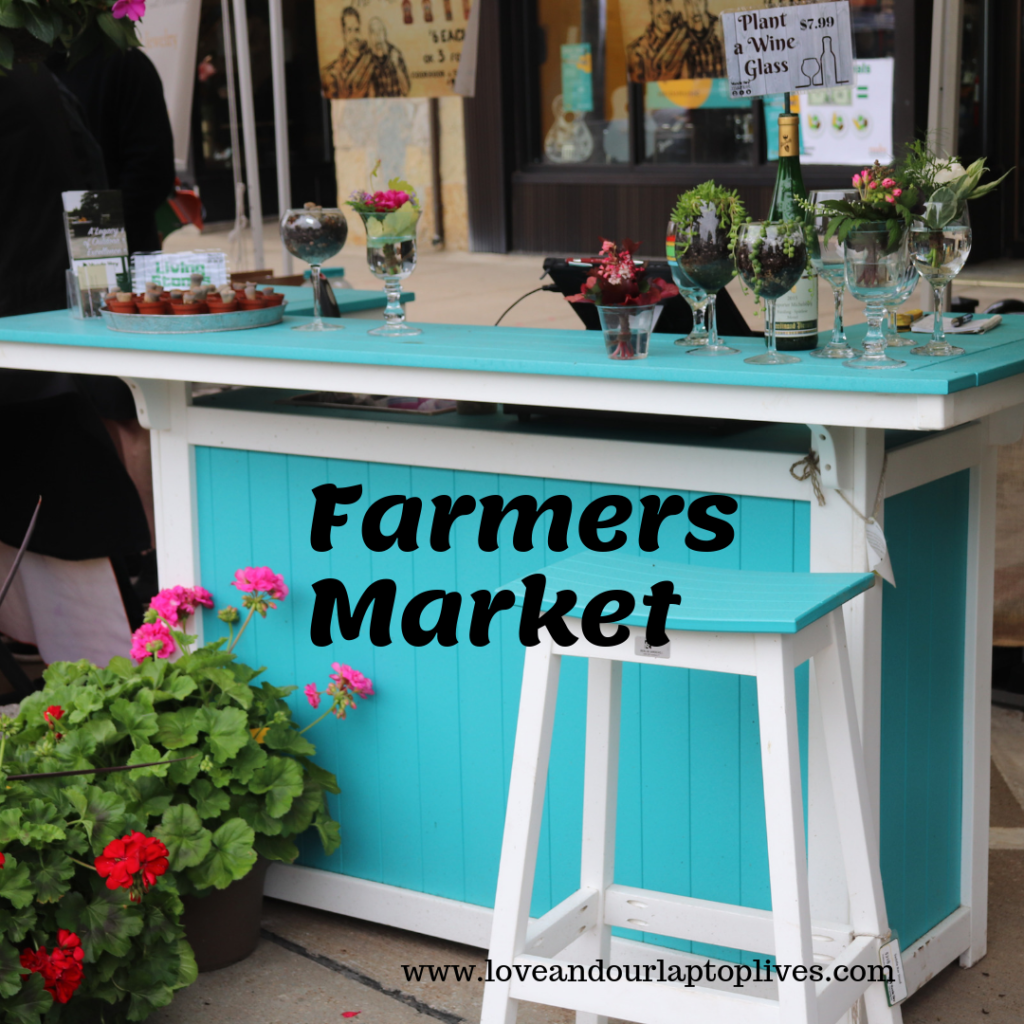 Check out more Farmers Market Fun HERE.
[amd-zlrecipe-recipe:1]