Saturday mornings mean one thing. Farmers Markets! Here they block off about 8 blocks downtown, and by 7 am, both sides are filled with tents, produce, crafts, specialty items, and artists.
By 8 am, Gary is ready to head out the door to the farmers market for fresh-made egg rolls. He seems to have a one-track mind when it comes to egg rolls.
To watch the activity at the Farmers Market so early in the morning is exciting. Farmers and artists plan all week for Saturday. It's their day to shine. Their day to showcase all of their hard work.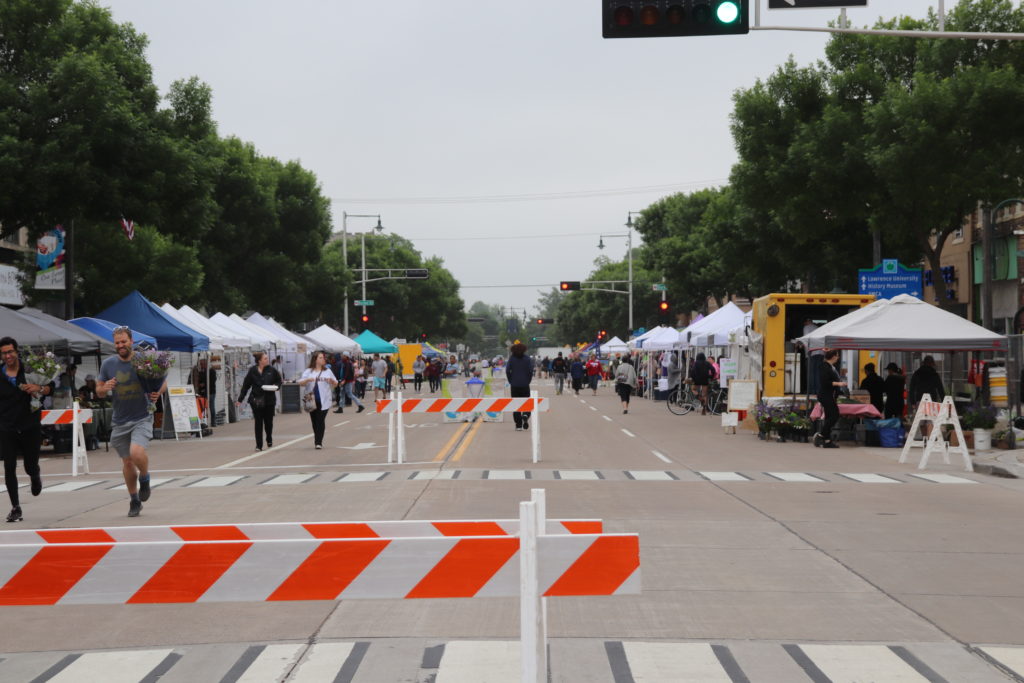 Local farmers markets give us many benefits:
reduced overhead
fresher food
seasonal food
healthier food
a better variety of food,
a place to meet neighbors and make new friends
a place to enjoy an outdoor walk while getting needed groceries
Farmers Market food is grown locally and picked at the peak of freshness. Giving you some of the best flavors and highest nutrients possible.
We have one of the area's largest Farm Market with more than 150 vendors selling fresh fruits & vegetables. Yes, Gary, they have more than egg rolls.
Exotic meats & cheeses, bread, baked goods, fresh-squeezed lemonade, coffee and even a variety of beer.
Every Saturday, we stroll through an abundance of specialty food; egg rolls, kettle corn, and donuts. Plus a wide variety of handcrafted items.
We love all of the creative ways the vendors draw your attention to their wares. Maybe me more than Gary. He has his eyes peeled, looking for egg rolls. He tries to fool me and says he's swamped getting blog content. LOL. Really? I can see right through his shenanigans. Too Funny.
Farmers Markets really are community events for most cities. Every Saturday from 7-noon, the streets here are packed. Entire families are out together, making it a family event. Gary wonders how many egg rolls they sell in a day. He is usually good for 2 dozen by the end of the morning.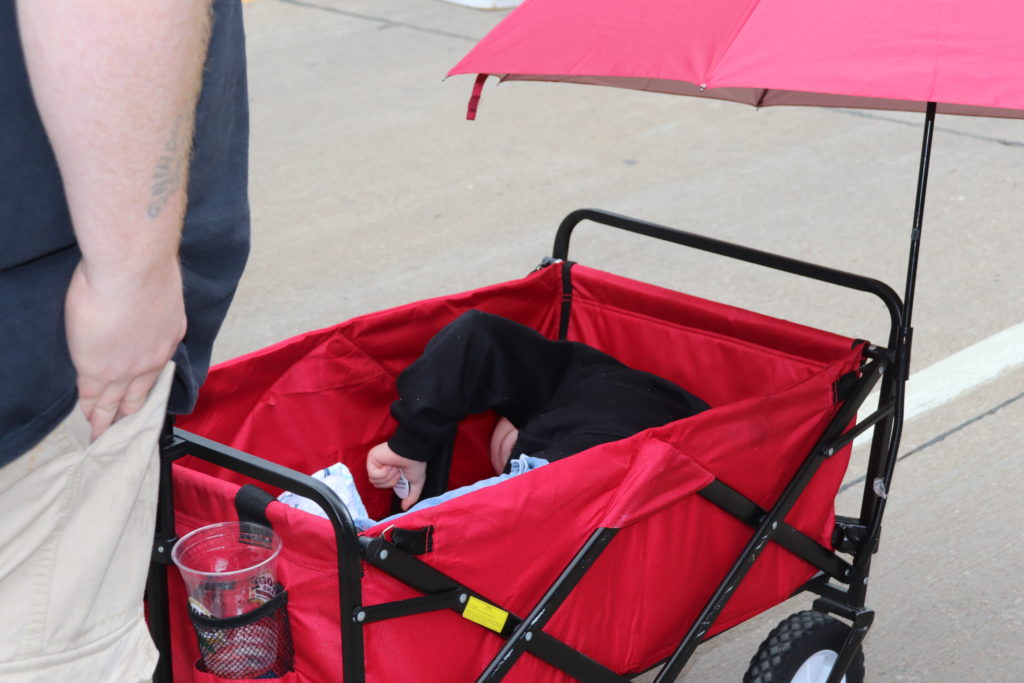 You are sure to find things for man's best friend, but here, it is something you will have to take home to them. I am wondering if there are any animals that they might have missed with this sign. (It made me laugh when I saw it)
Yes, we could go to the local store and purchase most of these items, yet there is something about buying right from the producer, skipping the middle man, freshness right from the garden, and artisans getting what their products are worth.
One of the most exciting things about the farmers' markets is that we can walk around and actually interact with artisans and farmers. We have a blast just talking with them and watching some create their products on-site, like fresh hot egg rolls (Gary found 3 vendors with egg rolls, he had to try them all) and ice cream-filled doughnuts.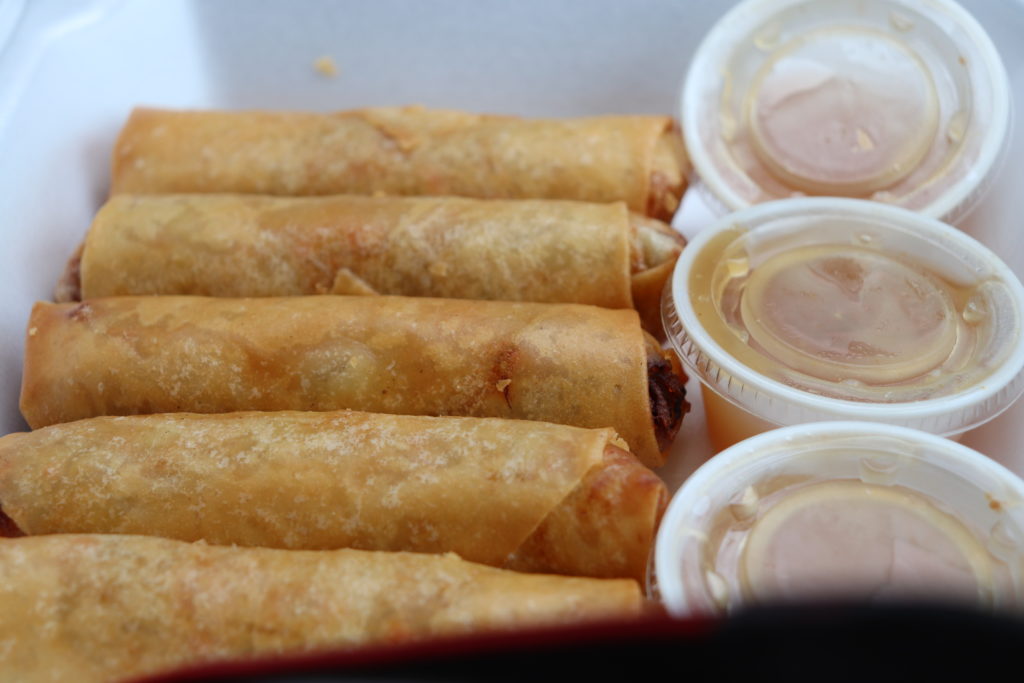 Let's not forget the benefit of all that fresh food, cooked right before your eyes. Or the possibility of buying honey from local beekeepers. YUM!
While at the farmers market, don't forget to talk to the farmers and ask questions: How to store the produce properly. How long is the expected optimal freshness period? Or even how to prepare the produce. I have gotten some amazing tips this way and walked away with some amazing recipes.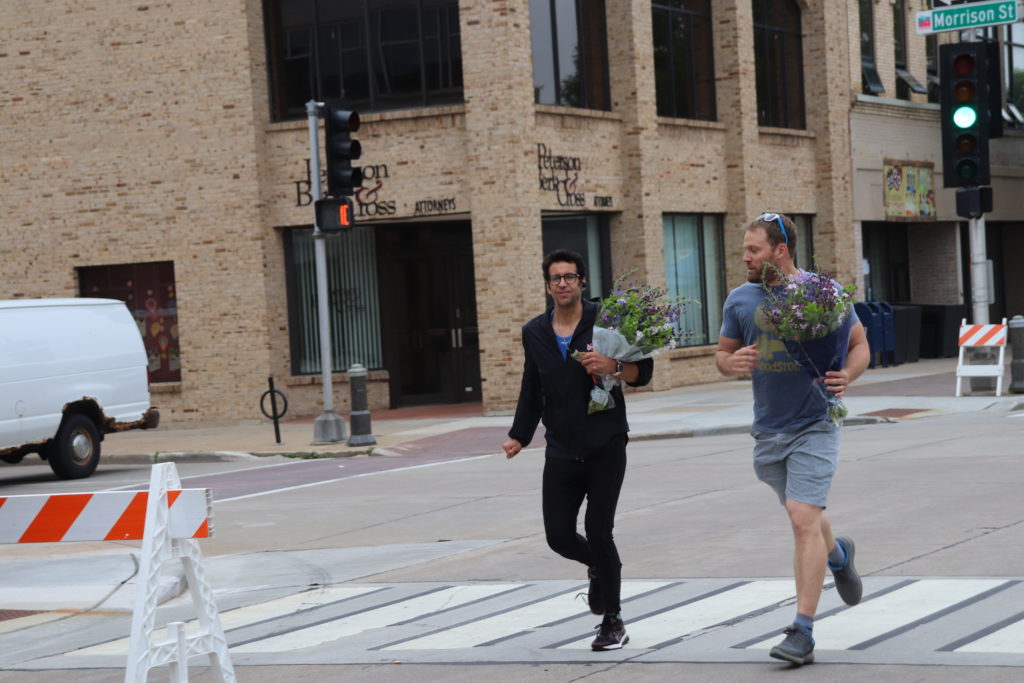 And don't worry, guys, if you need last-minute fresh flowers to impress your lady, run on in; the farmers market has you covered.
Find a farmers market near you and enjoy a little bit of summer. Just remember to leave Gary some egg rolls.
P.S. Don't let Gary know that I shared with you how many egg-roll he gets from the farmers market.

Let's Connect
See more of our travel and lifestyle pictures on Instagram.
Join our travel-loving community on Facebook
Find us on Twitter for more of our daily Shenanigans.
See many of our travel videos on Youtube
Pin this post for later and check out all of our boards on Pinterest
Check out our Amazon Store for our personal recommendations.
Subscribe to Love and Our Laptop Lives to see our extra travels and exclusive travel tips.