Amazon Prime Day Deals for Travelers
Amazon Prime Day Deals are here and just in time to start your holiday shopping. This year's Christmas shopping may look a bit different than it has in past years. I for one am ready to start tackling my lists. I can't wait to snag some awesome Amazon Prime Day Deal to get me started.
If you are like many shoppers you will be heading online to do most of your gift shopping and avoiding the crowded stores this year. Great news, Amazon is starting us off early and with a bang.

Each year during Prime Days, Amazon gives us some of the best deals possible, not just on a few products but on thousands of their most popular products. Most years this event takes place in July, this year they held off until October, which is great for early Chrismas shopping.
Do I need to be an Amazon Prime member?
Yes, but you are in luck, you can sign up for Amazon Prime on a trial and take advantage of all the Prime Day Deals and advantages of prime membership. If you choose to not keep the membership be sure to cancel before the 30 days have ended. You can of course keep the membership and get all the advantages of being an Amazon Prime member. (see additional benefits below)
Shopping for the Traveler on your List
Shopping for a traveler brings with it challenges. What do you get for someone that is always on the go? What would a traveler put on their wish list? Thanks to window shopping on Amazon we were able to come up with great ideas. If you have travelers on your list this year, here is everything to help you make good use of Amazon and Amazon Prime Day Deals.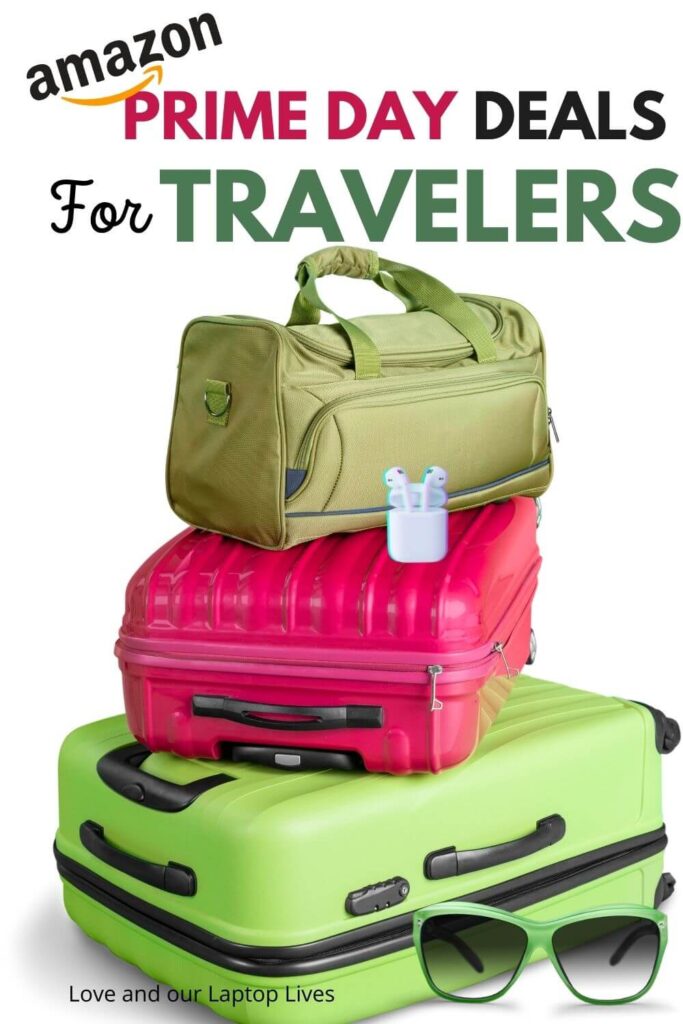 This post may contain affiliate or sponsored links. If you click on a link and make a purchase, I may receive a small commission (at no additional cost to you). Please see my full disclosure policy for details.
We have added a travelers list in our Amazon Shop, this will make some of your shopping easier – feel free to follow us there also so you can shop anytime and won't miss any of our great finds or additions to our travelers' wish list.
Amazon Prime Day is October 13th and 14th.
Shopping Amazon Deals for your Traveler
For several years Amazon has had great deals on electronics, luggage, and all of your travel needs. We are looking forward to Amazon offering us some of the same deals this year.
These are some of the early deals and Prime promotions ~
Early Prime Day Deals on Luggage
Early Deals on Electronics
Early Deals on Amazon Basic Travel Gear
Shop all early Prime Day Deals
These are a few of the items on our list for travelers. We will be watching for Amazon Prime Day Deals and snagging these items up. Any of these items the traveler on your list would love to receive this year. Click any of the pink links or the pictures to be taken right to the product on Amazon.
Samsonite Spinner Luggage
This 28″ Samsonite Spinner Luggage maximizes your packing power. It is the ideal checked bag for longer trips. Overall Dimensions 31 x 20 x 12.75, Weight 11.5 pounds
Panasonic Noise Cancelling Headphones
These Noise Cancelling Over The Ear Headphones with Wireless Bluetooth are the perfect gift for the traveler on your list. These noise-canceling headphones – reduce unwanted ambient sounds in your headphones using Active noise control with 3 different level settings to suit your preference. Perfect for that relaxing flight.
Matein Travel Laptop Backpack
This Matein Travel Laptop Backpack is water-resistant, anti-theft, and comes with a USB Charging Port and Lock. It can hold a 14/15.6 Inch Computer. Is great for travel, business, students and is perfect for men or women.
Packing Cubes
Packing cubes have become a necessity! If the traveler on your list has not used them, once they receive them, they will wonder how they got by without them. Packing cubes are luggage bag organizers. These nylon zipped organizer bags come in a variety of sizes and colors. They are guaranteed to make your traveler look and feel organized.
DJI Mavic Mini
The DJI Mavic Mini is one of the lightest and most portable drones available in its classification. It weighs in at just 249 grams. It has a 30 minute maximum flight time and 4K video capability. This drone is great for the traveler and might be under the tree for Gary this year.
These are just a few of the things on our travelers' shopping list. Amazon is filled with numerous travel items that are sure to please even the pickiest traveler on your list.
Shopping the Amazon Prime Day Deals will give you even better deals and Free shipping on most products.
The Benefits of an Amazon Prime Membership
With a Amazon Prime membership you get ~
Fast two-day FREE shipping on eligible items
Exclusive Deals Just for you ~ Get exclusive access to deals and discounts before anyone else with 30-minute early access to Lightning Deals
Saving on Groceries ~ Exclusive deals at Whole Foods Market and 5% back with the Amazon Prime Rewards Visa Card
Award-winning movies & TV shows ~ Watch what you love with award-winning Amazon Originals, movies, and TV shows, included in your membership.
Two million songs, ad-free ~ Get access to an exclusive library of songs from Amazon Music without any ads.
How Does Amazon Prime Deals Work?
Be prepared for several different types of promotions throughout the two days of Amazon Prime Days.
Lightning Deals are promotions that last for a limited time and on specific items. Many times the deals only last a few minutes and others they last until the item sells out. By following the steps below you can set alerts for Lightning Deals.

Spotlight Deals are usually items that have a greater inventory giving you more of an opportunity to be able to snag the deals. If you see something you must have, be sure to snag it right away.

Gold Box Deals of the Day typically are deals that last 24 hours before being replaced with new promotions.
Steps to Get Ready for Amazon Prime Day Deals
Be sure you have an active Amazon Prime membership prior to October 13th. Sign up HERE for a free 30 trial.
Download the Amazon app and go to the "Settings>Notifications" to enable alerts.
When Prime Day Deals are active, you'll be able to see current deals and preview upcoming deals.
Add lightning Deals to your wish list by clicking "watch this deal" and you will get an alert.
When do the Amazon Prime Day Deals start?
Amazon Prime Day Deals will start rolling out at midnight on October 13th. Throughout the two days, new deals are constantly added. This means that you will want to keep an eye on Amazon throughout the entire two days to see if your favorite items have gone on sale.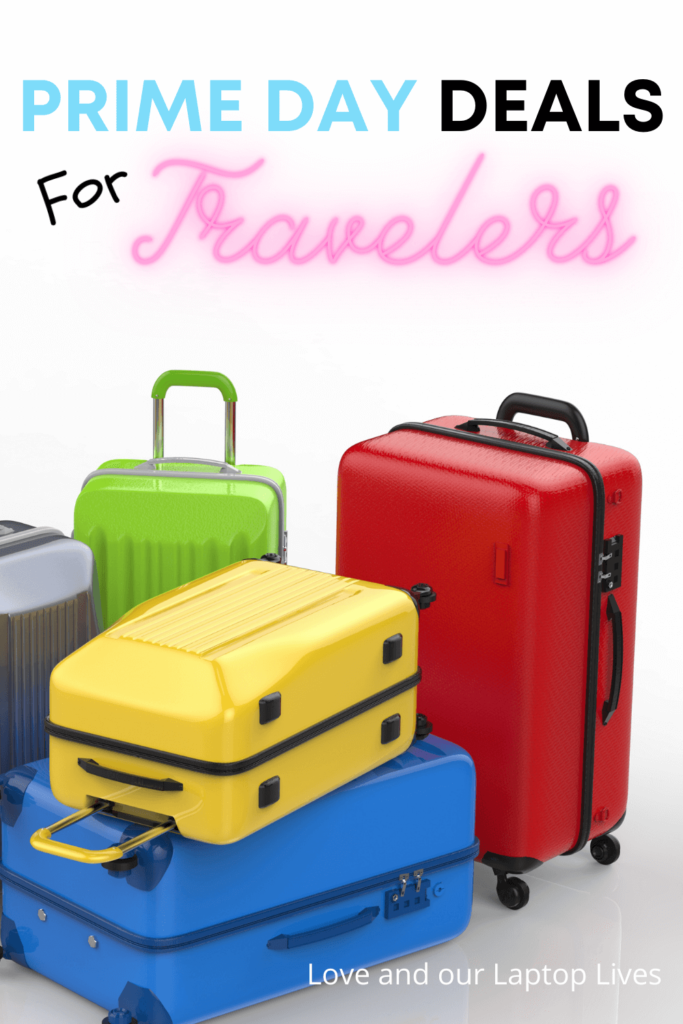 How do you take advantage of Amazon Prime Day?
Amazon Prime Day are filled with exclusive deals for those that have Amazon Prime ~ Don't be discouraged if you don't currently have Amazon Prime, you can sign up for 30 days of Amazon Prime for free.
Make sure your Prime subscription is active. If you have never had a Prime account, you can sign up for a FREE 30-day trial just by visiting this LINK.
If you have had an Amazon Prime subscription in the past you will need to renew it. If you choose to be charged on a monthly basis, your membership charge will be $12.99 per month. If you choose to be charged on an annual basis, you will be charged $119.
Amazon's new "watch this deal" feature this year is a game-changer. It enables you to set alerts that will tell you when specific products go on sale. It's an excellent way to stay on top of your favorite products. Remember, the button is only available on Amazon's mobile app. Be sure to download the app and set your notifications before Prime Day arrives. Happy Shopping!
Thanks for stopping by! If you would like to reach us with a
feature idea, you can email us at ~ [email protected]
We would love to partner with you to feature your travel destination.
Follow us on Social Media
Facebook @ Love and our Laptop Lives
Pinterest @ Love, Travel and our Laptop Lives
Instagram @ Love our Laptop Lives
Twitter @ Love and our Laptop Lives
Youtube @ Love and our Laptop Lives
Amazon Store @ Love and our Laptop Lives